July 20th, 2020
5 Min Forecast
Mickey Mouse abandons Facebook
Twitter's bad press (but you can take the ride up)
RE-rotating into tech trade
A different kind of resurgence
Jim Rickards: consumer psychology and inflation
Zach Scheidt on "banks raking in cash"
Asia's weird side hustle
A reader says it's not paranoid — to be paranoid… Another feels dumped on… And why global elites fear a birth dearth

Facebook's top advertiser during the first half of 2020 just bailed.
From this morning's Wall Street Journal: "Walt Disney Co. has dramatically slashed its advertising spending on Facebook Inc., according to people familiar with the situation, the latest setback for the tech giant as it faces a boycott from companies upset with its handling of hate speech and divisive content."
As we chronicled in this space three weeks ago, legions of brand advertisers are taking a break from social media, responding to pressure from the likes of the NAACP and the Anti-Defamation League.

Funny thing is the boycott has barely made a dent in Facebook's share price. FB sold off hard when the exodus began in late June, but it recovered almost as quickly…
The share price of the "other" major social-media name has exhibited similar performance… to the delight of a select few of our readers.

Twitter's share price fell in sympathy with Facebook's late last month. Then, barely two weeks ago, we recommended call options on Twitter (TWTR) to readers of The Profit Wire — the trading service where I team up with our floor-trading veteran Alan Knuckman to identify insider buying in anticipation of big price jumps.
In almost all of our trade recommendations, the company or industry in question is the subject of bad press. But by using a proprietary indicator called QIT-4, we show readers like you how to ride the coattails of connected market insiders to defy the corporate media's negative narratives… and bag a handsome gain.
With Twitter, the initial payoff was nearly instantaneous — 50% in 24 hours. And by following Alan's step-by-step trade instructions, readers are poised to collect still more gains from Twitter over the next few weeks — perhaps as early as Thursday, when TWTR reports its quarterly numbers.
[Out of respect to The Profit Wire's paying subscribers, we're withholding the option's strike price and expiration date in our discussion today.]
Readers got a repeat performance last week on The Gap (GPS) — a 50% gain in a day, despite a run of terrible headlines about retail in general and Gap in particular. And here too, we're holding out for even more gains from GPS.
Will it happen again with the trade recommendation we're due to issue tomorrow — 50% in 24 hours?
Sorry, no guarantees. But out of our last 22 trades, we've booked 20 winners. How can you not like those odds?
To learn more about The Profit Wire's unique QIT-4 indicator and what it can do for you… just follow this link.]

To the markets today — where it's too soon to count out the tech trade.
Last week, the chatter was all about "rotation" — traders exiting red-hot tech stocks for the sectors that have lagged since the market bottomed on March 23.
Yeah, not so fast — at last check, the tech-heavy Nasdaq is up more than 1% on the day, back in record territory… while the Dow is slightly in the red.
Traders are keeping an eye on Washington this week. Congress is back in session and only 11 days remain before expiration of the $600 weekly add-on to people's unemployment checks. Fully 25 million Americans rely on that money to show up week after week. Hmmm…
Meanwhile, stocks might get a lift from the resumption of growth in the Federal Reserve's balance sheet. It grew nearly $40 billion last week to $6.96 trillion — the first increase after four weeks of shrinkage.

The Fed is also on the verge of a major policy change that could mean a resurgence in consumer price inflation.
Bloomberg News reports the Fed will soon "attempt to push the inflation rate above its 2% target… The Fed is going to try to run the economy hot to push down unemployment."
The Fed's preferred measure of inflation is called "core PCE." As you can see, for more than a decade, the Fed has struggled mightily to achieve that 2% target… and now core PCE sits at 1%.
Going back to late last year, we've heard rumblings from the Fed — speeches, papers and such — suggesting that going forward, the aim might be to exceed the 2% target, basically to make up for lost time.
To be clear, the Fed was talking about this move before coronavirus lockdowns put the economy into a tailspin. So now it becomes an even greater imperative for Fed governors.
Or as one of them, Lael Brainard, said last week, "Some modest temporary overshooting… would help offset the previous underperformance."

The problem is one that our Jim Rickards identified years ago: Once inflation starts to take off, consumer psychology can quickly overtake the Fed's intentions.
Inflation could rise to 2.5%… but if people start to become scared their dollars will lose purchasing power, they'll bid up more and more goods and inflation could quickly spiral to 3%, 4% or higher.
Granted, Jim says that's not a problem now — people are too scared to spend, and the savings rate is at unprecedented highs.
But several wise old hands in the markets, including Jim Bianco of the institutional research firm Bianco Research, say inflation is likely to take off next year. Consider this an early warning.
With the first week of earnings season in the books, the verdict is: not as bad as feared — which is little surprise to our income specialist Zach Scheidt's readers.
As usual, the biggest banks were among the first to report. "The numbers haven't quite been the bloodbath that most analysts were expecting."
Zach was among those not expecting a bloodbath. That extra $600 a week in unemployment benefits… plus the legions of folks who can work from home… plus demand for housing amid record-low mortgage rates… "It all translates into more money for banks," Zach says.
"Then there's all the trading. Banks with investment arms make money whenever their clients buy or sell assets. So they've been raking in cash thanks to the market's ups and downs.
It's why JPMorgan Chase and Citigroup reported better-than-expected earnings for the last quarter."
Zach even likes Wells Fargo right now. It doesn't have the enormous trading operation its rivals do, so it posted a losing quarter. But he says WFC is playing it conservative right now — salting away plenty of money in case loans go sour, maybe more than is really necessary.
"Fewer loan defaults [than expected] will magnify WFC's earnings in the coming quarters."

Swashbuckling it's not… but piracy is on the rise amid the pandemic.
An outfit called ReCAAP — short for the Regional Cooperation Agreement on Combating Piracy and Armed Robbery against Ships in Asia…
[pausing for breath]
… is out with its report for the first half of 2020. Piracy incidents in waters off Asia totaled 50 — double the figure for the first half of 2019. Well over a quarter of those incidents occurred in the Singapore Strait, one of the world's busiest commercial shipping lanes.
Who's doing it? In many cases, "the pirates are local fishermen who see piracy as a way to supplement their incomes," says piracy scholar Brandon Prins from the University of Tennessee-Knoxville.
"We see incidents where three–eight people approach in a small boat and climb onto the bigger ship — usually with knives or other weapons to steal something then get off quickly."
What do they take? "Popular items to steal," the BBC reports, "include scrap metal, engine parts, communication equipment from the ship's bridge and personal belongings from the crew to resell on the black market."
Sounds pretty small-time. But "my fear," says Professor Prins, "has always been that COVID-19 would reduce global trade, which lowers growth, increases poverty and joblessness [and then] leads to more sea piracy."

"Fantastic read!" says the first of several reactions to our single-topic episode of The 5 exploring the link between the early 20th-century Marxist Antonio Gramsci and contemporary "cancel culture."
"Thank you for confirming the insanity of the moment."
Another: "Great column today about the rise of communism in the U.S. Some might say that we are just being paranoid, but that just reminds me of one of my favorite sayings….
"'Just because you're paranoid doesn't mean someone isn't out to get you.' Keeping my eyes open."

Not all the feedback was praiseworthy: "I have never read so much crap about what liberal Democrats think and want.
"We want a government that will put peoples' needs first and not lay down to personal gain. We want a functioning Senate and an attorney general who does not have his nose up The Donald's butt."
The 5: This isn't about you.
You sound like a normie Democrat — someone eager to vote for Barack Obama's vice president because he represents a time when presidents didn't spend inordinate amounts of energy and bandwidth trolling their critics. We get that; heck, we're sorta sympathetic to that.
But the new up-and-coming breed of social justice warriors isn't committed to the Clinton-Obama corporate Democrat legacy the way we suspect you are. And we daresay they have more energy and commitment to their cause than you do to yours. Hence our reference to the radical Montagnards in France pushing aside the moderate Girondists.

Our musings also inspired an email with the subject line "A nation divided."
"I think you need to lift the veil of corruption that is Trumpism and the so-called 'Republicans' that endorse and follow his playbook to expose to his followers that the swamp is not cleaned."
The 5: Perhaps you're a newcomer? Time and again, much to the annoyance of Trump supporters, we'll cite one or another item in the news and paraphrase Sarah Palin: "How's that swampy-drainy stuff workin' out fer ya?"
Shifting gears, "Just read the article in The 5 about populations dropping in size all over the world over the next three quarters of a century," reads our final entry.
"Among the questions and comments in the article that made this sound like a bad thing was one about will people be allowed to retire.
"The flip side to that is that the day of being let go from your place of employment because you're now old will come to an end. That and companies may even recognize that not only do they have lots of talent on the payroll but they're actually gonna work hard to keep it.
"That could involve not only paying what a job is worth (instead of today's race to the bottom in company pay scales) but they may even get serious about providing full-scale, full-load health benefits. As opposed to the current joke of a situation with health insurance where your choices (if you make less than six figures in yearly salary) are reliable or affordable. And you end up going with affordable and you still got something you can't afford and are afraid to use. America. What a country.
"A falling population does not have to be a bad thing. Fewer people means fewer folks you have to provide prosperity for, and even the environment gets a break because now there are fewer folks to trash it.
"Love The 5. Keep up the good work!"
The 5: We suspect the biggest reason there's so much hand-wringing about population decline is the elephant in the room the power elite can't talk about…
Fewer people translates to fewer debt serfs and tax donkeys (to borrow the phrase of Charles Hugh Smith) to help sustain the massive quantities of debt racked up by governments around the world — not least the one in Washington, D.C.
Best regards,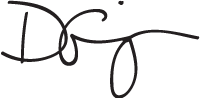 Dave Gonigam
The 5 Min. Forecast
P.S. Fed up with corrupt corporate media? We can't think of a better way to turn the tables than to take media misinformation… and transform it into profit opportunities, week after week.
How do you do it? Click here and I'll show you exactly how.