August 13th, 2020
5 Min Forecast
Richard Branson can't catch a break — except in space
Three Mars missions launched within weeks (Why the rush?)
Musk's race for wireless-by-satellite: Will Apple upstage him?
Good news and bad about an unemployment milestone
Is gold or silver the better buy? Jim Rogers weighs in
Great rotation on hold… Dr Pepper shortage (uh-oh)… funeral costs and sloppy language… and more!

Outer space is all Richard Branson's got left.
"As the coronavirus pandemic continues to devastate the global travel industry," reports the Observer website, "British billionaire Richard Branson's Virgin Group, whose business sprawls across cruises, hotels, airlines and trains, is being devastated from all angles."
Days ago, his main airline — Virgin Atlantic — filed for U.S. bankruptcy protection. Virgin Australia, its sister carrier down under, sank into insolvency months ago — and now, new ownership.
It gets worse: "This past weekend, Virgin Group's U.S. train deal, which seeks to splash the Virgin logo on to Florida rail operator Brightline Trains, fell apart after Brightline announced that its rail lines in California and Florida would not be rebranded Virgin Trains USA, without citing any reasons."

But there's still Virgin Galactic — which is getting ever closer to making "space tourism" a thing.
Last month, "the company unveiled what the cabins of its spacecraft will look like, and they look absolutely gorgeous," says Ray Blanco of our science-and-wealth team. "Seats will be individually sized for passengers, and live screens will provide real-time flight data.
"The cabin is set up to enable mobility during the zero gravity phase of the flight as the space craft follows a parabolic trajectory through the vacuum of near space. There's even a big mirror so you can see yourself in zero-G."
Comfy: The view from Virgin's SpaceShipTwo, aka VSS Unity [Virgin Galactic image]
Branson himself will likely be the first passenger; the aim is to fly before year-end.
The cost for early adopters is steep: A 90-minute ride to the Kármán line and back — that's the boundary between Earth's atmosphere and outer space — will set you back $250,000.
Ray had the foresight to get his readers into Virgin Galactic (SPCE) before its IPO last fall… by way of the company it merged with. He urged them to sell a portion of the position for 250% gains in February, just before a sharp pullback. The rest of the position remains solidly in the green.
Ray's been looking at other space-oriented plays with similar potential. And little wonder…

"The space industry is not slowing down. In fact, in the last year it globally grew to $432.8 billion, according to the Space Foundation," Ray tells us.
"It only makes sense that all the big names in tech are starting to pay attention."
For instance, one of Ray's recommendations — we'll withhold the name out of respect for his paying subscribers — played a key role in the recent launch of NASA's Mars 2020 mission. On board the Mars-bound rocket is a rover vehicle called Perseverance and a helicopter drone called Ingenuity.

Allow us go geek out here for a moment…
A week before NASA's launch, China launched its own Mars orbiter and rover combo. And that launch came on the heels of the first-ever Mars mission by the United Arab Emirates. "All three missions are scheduled to arrive in Mars in seven months," Ray says.
Why the cluster of launches? "It makes me think of the old days when sailing was the main form of traveling across the world," Ray explains. "Sailing ships would tend to leave a port at the same time… which tended to be when there was a friendly tide and a fair wind."
The analogue with Mars missions is something called Hohmann transfer orbits. "They're generally the most efficient way to travel," says Ray. "They minimize the amount of propellant needed to get to the destination, which is a supreme consideration in space travel. The downside, of course, is that you have to wait."
Launch windows open up only every 27 months or so. Now you know.

Closer to home, so to speak, the Starlink division of Elon Musk's privately held SpaceX has now launched nearly 600 small satellites to deliver wireless internet access.
"The company is seeing extraordinary demand for the space-based service, with nearly 700,000 individuals already expressing interest," Ray says.
"But as we know, the true market is likely far greater, too big for a single company to service worldwide. Billions of people could benefit from cheaply priced high-speed internet that can work anywhere in the world."

For sure: Tantalizing new evidence is emerging of Ray's bold thesis that Apple is on the verge of making a huge foray into wireless-via-satellite.
"Apple is spending record amounts on research and development," he tells us — "far more than I would expect if all the company were working on was a slightly better version of its iPhone."
Looking at AAPL's most recent quarterly numbers, Ray figures 2020 research-and-development spending will top 2019's total by 11%. "With some of the best engineers in the world, you can create a lot of new tech with $18 billion per year in R&D."
Perhaps most intriguing: "Apple has quietly inserted support in its last iPhone for what's known as Citizens Broadband Radio Service (CBRS). This particular wireless technology is useful for setting up private wireless networks on the ground… but could it also be used for high-speed internet access from space? The frequencies used by CBRS are also used in some satellite links. And some of Apple's patents suggests they could well be looking along those lines."
To be clear — this is not like Starlink's system beaming satellite internet to a pizza box-sized antenna on your roof. This is about a direct path from the satellite to your phone, no matter where in the world you are.
Sure, you can buy AAPL to capitalize on this phenomenon. But the big money will come from the smaller companies making Apple's undertaking possible. Ray lays out the profit potential when you click here.

The "great rotation" remains on hold.
So far today, it's the tech-heavy Nasdaq performing best among the major U.S. stock indexes — up two-thirds of percent at 11,087, not far from its record close a week ago today.
The S&P 500, meanwhile, is ruler-flat… and Papa Dow is slightly in the red at 27,922. The exodus from tech into more traditional names still isn't a sure thing.
It being Thursday, it's time to check the little chart of horrors. First-time unemployment claims totaled 963,000 for the week ended last Saturday — less than expected, indeed the first sub-1 million reading since the lockdowns hit full force in March.
Unfortunately, the number still far exceeds the pre-pandemic record set way back in 1982…
Forget the uptick in inflation we noted yesterday: As long as the job numbers look like this, no way does the Federal Reserve ease up on the monetary gas…
Gold, meanwhile, took a spill in overnight trading… but now it's recovered to where it was 24 hours ago at $1,947.
Silver too sits where it did at this time yesterday at $26.65… and "Adventure Capitalist" Jim Rogers says compared with gold, silver's the better buy.
While the prices of both metals have fallen in the last week, gold fell from record levels. Silver, on the other hand, is still barely half of its $50 record set in 2011. If you have to choose right now, Rogers says go with silver.
But both of them will perform well going forward: "Never ever in history has the world seen such a staggering debt burden that lies ahead in 2021, 2022 and the years ahead," Rogers tells India's respected financial newspaper The Economic Times.
"Europeans say they will print as much as they have to. You know what is happening in the U.S. Everyone is printing money and that has always in our history led to people seeking protection in real assets. This is not an opinion. This is a simple historical fact.
"Everybody should own some precious metals as an insurance policy. Everybody has car insurance, health insurance and fire insurance, hoping they never need them. Who knows, what you never needed, you might!"

The pandemic-driven meat shortages have abated, but… Dr Pepper?
No, there's no shortage of sugar and carbonated water. Rather, "Beverage companies have been hit with a shortage of aluminum cans as soft drink and beer consumption has shifted from restaurants to homes," according to USA Today. "Can-makers weren't prepared for drink consumption to shift from fountain service in restaurants to home consumption."
Other brands are experiencing localized shortages, too. But the Dr Pepper shortage hits extra hard in the state where it originated, writes Dan Solomon at the Texas Monthly. Dr Pepper "was invented in Waco in 1885 and for more than a century was bottled in the small Central Texas town of Dublin."
➢ Rising aluminum can demand has certainly benefited can-maker Ball Corp. — that, and the Federal Reserve's backstop of the junk-bond market. This week, Ball sold $1.3 billion of below-investment-grade debt — 10-year notes yielding 2.875%, which Bloomberg says is a record low for junk bonds with a maturity of five years or more. Sheesh…

On the topic of stock splits, a reader writes: "I made very good money with the Baby Bells and their split. The difference is that when they announced, I owned the stock.
"I am really thinking about buying TSLA now. Your opinion please and thanks."
The 5: You owned AT&T stock back in 1984? Yes, the seven regional Bell operating companies experienced many stock splits over the years. (To say nothing of spinoffs and re-mergers. It's a tax-reporting nightmare for shareholders trying to figure out their cost basis — so bad that AT&T has a dedicated calculator page on its website.)
Anyway, as noted yesterday, Tesla is one of the long-term recommendations in Robert Williams' entry-level newsletter Future Wealth. In this instance, TSLA is such a well-known name that we don't think Bob's paying subscribers would object to our mentioning that.
Yes, it has a nosebleed valuation of [checking our screens — OMG] 846 times earnings. But hey, at least there's an "E" in that P/E ratio now!
Something we didn't mention yesterday: With the Federal Reserve backstopping the stock market the way it is, there's ample liquidity sloshing around for good and bad companies alike. We might not like that from a policy standpoint… but we can't ignore the investment implications. Follow the money.
That said, TSLA is up another 5.3% as we write this morning, on top of yesterday's big gain. If you're not going to dollar-cost average into the position over time, you might want to wait for a pullback.
Certainly that sort of patience has paid off for gold buyers; $1,948 today is a darn sight better than $2,064 a week ago.

"Dave, not so fast in booking that flight with Emirates with their 'insurance' coverage if you book a flight with them and then die being exposed to COVID.
"Obviously, you haven't had to host/pay/arrange a funeral burial lately, as 1,500 euros won't come close to the expense of funeral home services, burial arrangements, plot and a marker.
"Hate to be so morbid but where in the world would 1,500 euros even cover a cremation, let alone a burial? Come on, they wouldn't even turn on the furnace at that amount. Maybe lighter fluid and a pine box or perhaps that 1,500 euros would cover a mafia burial. You know, a shallow grave in a corn field."
The 5: Yeah, we shoulda been more precise with our language — 1,500 euros, or $1,765, "toward the cost" of a funeral, etc. Thanks for keeping us honest!
Best regards,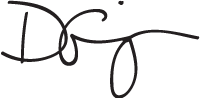 Dave Gonigam
The 5 Min. Forecast
P.S. One more thing about Apple's disruptive move into the wireless-via-satellite business…
You might be wondering how soon Apple might make its announcement — so you can position yourself in advance, with stakes in the smaller companies supporting Apple's big venture.
No guarantees, but Ray Blanco says there's every reason to believe the announcement could come less than a month from now — for reasons you'll see when you follow this link.