October 29th, 2020
5 Min Forecast
Wall Street's love affair with Joe Biden
Jim Rickards on four pollster predicaments
Commerce Department's illogical economic number
Zuck maneuvers for more dominance
Buy one, two, three books from the Strand
A reader on Walmart's nonexistent firearm inventory

Wall Street likes Joe Biden almost as much as it liked Hillary Clinton…
Total contributions toward the Biden candidacy from people working in the securities and investment industry will likely top $74 million by Election Day, per figures from the Center for Responsive Politics. That's more than Barack Obama piled up during his two campaigns combined.
Donald Trump this year? Less than a quarter of that total, $18 million. And that's down a bit from $20 million in 2016… when Hillary Clinton amassed a staggering $87 million from finance types.
Of course, you could argue those finance types threw away their money then, in light of the outcome. How likely is a repeat?

"So What if Biden Is up in the Polls? Weren't They Wrong Last Time?" reads the headline of an analysis piece on the Reuters newswire.
The gist of the article is that the pollsters have learned their lessons…
They're doing a better job of accounting for white voters who lack a college degree
They're focusing less on the overall national number, and more on individual states, seeing as the electoral vote total is what matters most in the end
In addition, there are fewer undecided voters who could go either way, or even decide to stay home, at the last minute. (Which is another way of saying that rather than the awful choice between Trump and Clinton four years ago, the choice this time is simply whether Trump stays or goes. Joe who?)
But those adjustments aren't enough in the estimation of our own Jim Rickards: With five days to go before Election Day, he's cautiously calling for a Trump victory.
As always, Jim is drawing on a blend of the 18th-century Bayes' theorem and the 21st-century science of probabilities.
Unlike earlier this year, he's not attaching a number to his forecast. There are simply too many variables in play now. But his model accurately forecast Barack Obama's win in 2012 and the more surprising Trump win in 2016… as well as the shock win of the U.K.'s Brexit referendum in 2016.
We won't go into everything behind Jim's analysis today (seeing as that's reserved for paying subscribers to his entry-level newsletter Strategic Intelligence)…

But we will zero in on some of the problems with polls that the pollsters still haven't solved:
Polls oversample Democrats. "What should be a 52% to 48% split in favor of Democrats is often a 58% to 42% split," says Jim. "That weights the result in favor of Democrats by several points"
Polls do not capture the "shy" Trump voter. "These are voters who are afraid to voice their true support for Trump because they fear loss of anonymity and possible retaliation in the form of job losses or property damage," Jim explains. "They will make their voice heard on Election Day, but not before"
Polls oversample middle-class and upper-income residential ZIP codes. Even if pollsters are getting better at accounting for whites with less than a college degree, they're still missing an element of Trump's rural base
Many polls rely on "all adults" or "registered voters." Far better to zero in on "likely voters" (makes sense, right?)… but that's more difficult and costly for pollsters.

Jim's conclusion: "When one reverse-engineers flawed polls to take account of these many deficiencies (admittedly a somewhat subjective exercise given incomplete data), it's reasonable to add about 2.5 percentage points to Trump's performance."
Do that on a state level and suddenly Trump is in the lead in several "battleground" states like North Carolina, Georgia and Florida… and he's well within the margin of error in Nevada, Arizona and all-important Pennsylvania.
"That adjustment alone reveals that this election is far closer than the polls indicate."

But how do you prepare your portfolio in light of these probabilities? (Again, Jim readily concedes that "it's too soon to bet the ranch" on a Trump win.)
Tomorrow, Jim is teaming up with our investment banking veteran Nomi Prins for a pre-election investment summit…
Among the topics covered…
One simple move that could triple your money in the coming months
How some of Nomi's readers bagged 260% on a single pre-election play already… and how the next round could be much bigger
A step you can take right now to grow your wealth even if the market crashes. In fact, the more volatile the market, the more money you could collect.
It won't cost you a thing to look in on this event. All we ask is that you sign up in advance, so we can pay for enough bandwidth to accommodate everyone. Here's the quick-and-easy registration link.

The stock market is stabilizing after the whacking it's taken the last several days.
At last check, the Nasdaq is up strongest — about 1.25% at 11,143. The Dow is the laggard, barely in the green at 26,549. The S&P 500 is splitting the difference, up nearly three-quarters of a percent at 3,293. But really, the Street is merely marking time until after the close today — when four of the Big 5 tech companies report their quarterly numbers.
Gold is losing a bit more ground after yesterday's hard sell-off, the bid now its lowest in nearly a month at $1,869.
Two big economic numbers today — first, the weekly little chart of horrors. Once again, good news, bad news. The good news is that at 751,000, first-time jobless claims are the lowest since the pandemic hit. The bad news is that the number is still higher than the pre-pandemic record set nearly 40 years ago.
And then there's the Commerce Department's first stab at third-quarter GDP. [*Sigh*, gnashing teeth…]
Aside from the fact GDP is a stupid number — a statistical abstraction with zero relevance to your life or your standard of living — the way it's reported in America is doubly stupid.
Instead of the change from the previous quarter, or the change from a year earlier, the Commerce Department insists on reporting the quarterly change, but annualized. No other government on the face of the Earth does it this half-fast way.
And so you end up with completely inaccurate headlines like this one…
Ugh…
The actual increase from the second quarter to the third is 7.4%. Yes, that's the biggest gain on record. No, it doesn't make up the 9.0% loss the previous quarter. "The economy" as dubiously measured by GDP remains 3.5% smaller than it was at the end of 2019.
"The report was the last major piece of economic data before the presidential election on Tuesday," The New York Times reports breathlessly — as if anyone in the real world looks at this airy-fairy concoction of egghead economists and decides who to vote for as a consequence.
But Wall Street does pay heed to the number. The fact it came in better than expected might be helping to stanch the stock market's bleeding for the moment…

We have no idea what Facebook's quarterly numbers will look like when it reports this afternoon… but we do know CEO Mark Zuckerberg is scheming for even more dominance.
We kept half an eye on the proceedings yesterday as Zuck, Google CEO Sundar Pichai and Twitter CEO Jack Dorsey were dragged (virtually) before the Senate Commerce Committee.
Of course, it was an utter farce, which is why half the online discussion about the hearings focused on whether Dorsey looked more like Rasputin or the Unabomber…
Or is it the Brad Pitt character from True Romance, decades later?
[Hat tip to Matt Taibbi for the zinger]
Incredibly, Democrats berated the CEOs for not doing enough to suppress free expression on their platforms…
But the wannabe dictator tendencies were bipartisan. Sen. Marsha Blackburn (R-Tennessee) actually asked Google's Pichai about a software engineer who dunked on her record in internal company messages that wound up going viral: Was he still employed by the company? (Pichai said he didn't know. Why would he?)
From where we sit, though, Zuck was the highlight. He said he supported an overhaul to Section 230 of the Communications Decency Act of 1996 — the law that shields online platforms from liability for content posted by users.
"I believe we need a more active role for governments and regulators," Zuckerberg said, "which is why in March last year I called for regulation on harmful content, privacy, elections and data portability. We stand ready to work with Congress on what regulation could look like in these areas."
We bet he does.
It's an old story — large dominant players using legislation and regulation to freeze out upstart competition.
"Facebook won't be the one that gets crushed by increased lawsuit costs due to Section 230 changes," tweets Jesse Blumenthal, vice president of technology for the nonprofit Stand Together. "It's the next generation of innovative American platforms that will be held back."
TechDirt's Mike Masnick is even more blunt: "Facebook is throwing the open internet under the bus — in part gleefully, as so-called 'critics' of Facebook stupidly demanded 'reforms to Section 230' incorrectly believing that 230 was a 'special subsidy' for Facebook. Facebook doesn't need it anymore, but all of the people who called for such reforms are now going to help cement Facebook's position of dominance."
Yep. Something bad is likely to happen next year, no matter who's in the White House or which party controls Congress. We'll stay on top of it…

The historic preservation busybodies couldn't kill off a legendary bookstore in 2019… but New York's lockdowns just might in 2020…
In June of last year we related how the Strand — a destination for folks who still love to browse brick-and-mortar bookstores, with 2.5 million volumes in stock — was designated a landmark.
The business' third-generation owner, Nancy Bass Wyden, was not pleased. "They get to decide what color our sign is, our awning is, what material we use," she told NPR. "They get to decide what kind of windows we have, what kind of metal we use on our doors." She said the added compliance costs threatened the store's viability.
But that's nothing compared with this year — "the huge decline in foot traffic, a near-complete loss of tourism and zero in-store events," as she posted on Twitter.
Customers are responding to that tweeted plea from a few days ago: Strand made $170,550 in in-store sales last weekend, on top of its online business. Alas, it lost $316,000 in September.
The aforementioned Nomi Prins of our team is a huge fan, even though she departed New York for California long ago. "If you are able, consider getting a book or two or three from this cultural landmark."
To the mailbag, and a financial-social curiosity from Oregon — the southern, generally more conservative-leaning part…
"Today I walked in Walmart and decided to check the firearm inventory. Zero!
"This was in Medford, Oregon. We have no riots here. No looting problem. I asked the associate if he was sold out and he said, 'No… we can't sell guns right now!'
"Me: 'You have guns but you can't sell them?'
"Him: 'Correct.'
"Me: 'Why?'
"Him: 'I don't know. They told me to remove the guns from the floor and not sell any.'
"Me: 'That's scary.'
"He nodded in agreement.
"Glad I already have a good inventory of guns and ammo!"
The 5: Hmmm…
Best regards,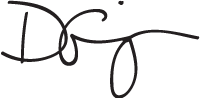 Dave Gonigam
The 5 Min. Forecast
P.S. You're invited to join Jim Rickards and Nomi Prins for The 2020 Election Summit…
It's happening TOMORROW, Oct. 30 at 1pm. Viewing the discussion is totally free, but we do ask that you sign up in advance. The quick registration link is right here.