October 30th, 2020
5 Min Forecast
A reader's scoop on firearm sales…
… as Walmart clears the shelves ahead of election *gulp*
Jim Rickards: Acting President Nancy Pelosi?!
Twin engines of Europe's economy seize up
A different spin on surrendering U.S. citizenship
"How would one [use] gold for money in the future?"
An answer that'll give you chills (Happy Halloween!)

Damn, an alert reader broke some news at the end of yesterday's 5 and we didn't even realize it…
After we went to virtual press, Walmart corporate confirmed it's removed firearms and ammo from the sales floors of all its stores where those products are sold.
If you want to buy them, the company says you can still do so on request. That was not the experience of our reader in Medford, Oregon… but it's entirely possible the help was confused about the details of the new policy.
The objective is to "head off any potential theft of firearms if stores are broken into amid social unrest," says The Wall Street Journal — which was the first mainstream outlet to report the story, just after the closing bell.
"We have seen some isolated civil unrest and as we have done on several occasions over the last few years, we have moved our firearms and ammunition off the sales floor as a precaution for the safety of our associates and customers," says a company flack.
The Journal article, and every other one since, cited the trouble in Philadelphia this week after the cops shot and killed a guy who appeared to have a knife.
Any mention of the possibility for "social unrest" of the post-election variety was conspicuous by its absence.
At this moment, it's worth recalling the "war game" of the Transition Integrity Project — about 80 deep state types who teased out four potential post-election scenarios. All four entailed "both street-level violence and political impasse."
It's impossible to predict exactly where "street-level violence" might break out or why, so we won't attempt to do so today.
➢ That said, you might want to keep a police scanner on the coffee table while watching the returns Tuesday night (and beyond). The 5-0 Radio smartphone app is fine; a real scanner is way better.
But the "political impasse" part? That's a little easier to unpack.

"Still, even Americans prepared for some type of dispute may not realize just how complicated and bitter those disputes can be," says our Jim Rickards — "or the strange paths that lie ahead once the two parties choose to stress-test the U.S. Constitution."
Yes, the Republicans will squawk about mail-in ballots and the Democrats will complain about voter suppression in one form or another. That will likely dominate the news through Thanksgiving.

It's once we get into December that things get really interesting. Jim, take it away…
"If state-level disputes continue, some states may send more than one slate of electors to the meeting of the Electoral College on Dec. 14. Actual electors must be certified by the states by Dec. 8," Jim explains. This happened in the crazytown election of 1876 (Google it if you like) and it's a live possibility in four "battleground" states that have Democrats for governors and Republican-controlled legislatures — Pennsylvania, Michigan, Wisconsin and North Carolina. Imagine one or more of those states simply not counting in the Electoral College totals — and neither candidate getting the needed 270 electoral votes to win
"On Jan. 6, 2021, the new Congress will be sworn in," Jim says, and the electoral votes will be formally counted in a joint session of Congress. "Vice President Pence will be president of the Senate at that time. In a case of dueling electors, what if Pence decides to count the pro-Trump electors and discard the pro-Biden electors? What if the Democrats have taken a majority of the Senate even though Mike Pence remains as president of the Senate at least until Jan. 20?
"Another scenario is that Nancy Pelosi can expel senators from the House floor," Jim says. That way, the Electoral College vote cannot be read "in the presence of the Senate and the House of Representatives," per the 12th Amendment. "In that case," says Jim, "there would be no Electoral College decision by Jan. 20. By operation of law, Nancy Pelosi would become acting president.

"In an extreme case," Jim goes on, "you might have Biden claiming the presidency (based on Biden electors), Trump claiming the presidency (based on Pence's count of pro-Trump electors only) and Pelosi claiming the presidency (by operation of law if the Electoral College is deemed to fail). There would be three individuals all claiming to be president."
How in the world do you invest around such crazy possibilities?
As I write this morning, Jim is getting ready along with our investment banking pro Nomi Prins for The 2020 Election Summit — an exclusive event aimed at helping you navigate what could be a highly volatile investment landscape in the weeks ahead.
As you read this in the afternoon, you can watch the replay of the event — where Jim and Nomi make an election-related call you won't hear anywhere else. Your prosperity — and your family's — hinges on what they have to say and the steps you take before Tuesday. Click this link for instant access.

Did we say "highly volatile investment landscape"? Yeah, that's already here.
Whatever gains the major U.S. stock indexes notched yesterday have vaporized today…
The Dow is holding up best, but best is a relative term — down nearly 500 points, or 1.9%, at last check
The S&P 500 is down 2%, or 68 points, at 3,242. Recall that 3,200 is an important level we've been watching for months now. It held during the market's September swoon. If it doesn't hold this time, uhhh…
The Nasdaq is taking the worst blow, down 2.6% and cracking below 11,000 for the first time in over a month.
"I don't think it's time to sell everything and get out of the market's way just yet," ventures Greg Guenthner as he eyeballs the charts. "But I also don't think it would be wise to begin aggressively picking up shares of any of the harder-hit stocks, either."

Is it election jitters tanking the market? Sure, but consider also that crude is sinking further after an absolute whacking this week. A barrel of West Texas Intermediate now fetches less than $36 for the first time since mid-June.
To us, that sounds less like the election and more like a knock-on effect of France and Germany — the twin engines of Europe's economy — going back into lockdown.
Although there was a brief spike in fuel consumption around Paris last night…
Even Amazon, the Lockdown King, is down 4% today despite a 37% jump in year-over-year sales and record profits.
Amazon is among four of the Big 5 tech stocks to report their numbers after the bell yesterday. Apple is down 5% today on slumping iPhone sales (which everyone will soon forget if the new iPhone 12 is a hit). Facebook is down 6% as its global daily user numbers are flattening (and in North America actually declining a bit). But Google parent Alphabet is bucking the trend, up 4% after solid "beats" on both revenue and earnings.
At least precious metals are on the rise, gold back to $1,880 and silver at $23.51.
The Commerce Department's Bureau of Economic Analysis delivered its monthly "income and spend" report today. Personal income rose 0.9%, more than expected. So did consumer spending, up 1.4% — driven by clothing and new vehicles.
"Core PCE," the Federal Reserve's favorite measure of inflation, rings in at 1.5%. That's still far from the Fed's 2% target… but the number's been climbing steadily from its April lows.
We see a handful of rogue analysts out there who think accelerating inflation will push the Fed to start tightening policy way sooner than its 2023 timetable calls for. But before that happens, the right half of the "V" on that chart will have to climb above 2% and stay there for a while…

For the record, the official number of Americans surrendering their citizenship in 2020 has reached further into record territory…
Again, that's the "official" number. We see the Drudge Report linked to a press release from an accounting firm that helps Americans overseas with the process of expatriation, touting "a huge interest in 2020 for Americans overseas looking to renounce their citizenship, where the figures have been in steep decline since 2017."
But we've mentioned before that the 2019 total looked weirdly low… and the 2020 figures might well reflect a backlog. Turns out the backlog is even bigger than we thought: As it happens, of the 2,907 names logged during the first quarter of this year, two-thirds came from 2018 or earlier.
That puts a whole different spin on this year's "record" number.
Still, we don't doubt there's continued and growing interest among the 9 million Americans overseas in surrendering their citizenship. We've chronicled their plight for years: The United States is the only developed country that taxes your income no matter where in the world you earn it, and many foreign banks turn away U.S. customers to avoid byzantine IRS compliance rules.
After Jim Rickards' latest discourse on gold here this week, a reader asks us to help walk him through a future scenario…
"OK, I purchase gold today and take possession of my gold because I believe there is no absolute guarantee that I can cash out when it hits $15,000. There could be rule changes, monetary changes, government who knows what, etc.
"How would one go about using gold for money in the future?
"A side note: Since the intrinsic value of metals doesn't change, one cannot even imagine how worthless the dollar will be with gold at $15,000!
"Thanks for The 5."
The 5: Yes, the gummint can change the rules at any time. "Gold confiscation" isn't very practical — there's not enough in private hands to make it worth the feds' while — but Jim has long cautioned about the possibility of a "windfall profits tax" on gold.
Fortunately anything involving taxation means there's an act of Congress involved. That much of the Constitution is still operational in these United States. Even in a crisis, the legislative wheels grind slowly enough that there'd be time to react.
If such a tax were imposed by executive decree, then we're talking about a truly extreme scenario and a level of societal breakdown in which gold then serves a very different purpose — to wit, the tales you might've heard about Jews escaping one or another Nazified country in 1938–39 and bribing the border guard with a gold coin sewn into a tattered coat.
Jim Rickards is fond of pointing out that both gold and fine art have been used for centuries by the truly "old money" families of Europe to preserve their wealth. If God forbid they have to flee their homes, both pack an enormous amount of value into a small amount of space. Grab your gold coins, take your paintings out of their frames and roll them up and hit the road.
Cheery thoughts as the week winds down, no?
Try to have a good weekend anyway,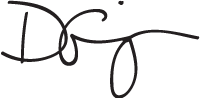 Dave Gonigam
The 5 Min. Forecast
P.S. We hope that post-election events don't get so spicy that you'd have to flee your home. We can't be much help to you under those circumstances.
But we can help you prepare your portfolio for whatever's coming in the markets next week and beyond.
Jim Rickards and Nomi Prins have just wrapped up The 2020 Election Summit — where they made a forecast you won't see anywhere else and laid out a game plan so you'll not just survive but thrive.
This is urgent, time-sensitive information. As we hit the "send" button on today's 5, the replay just became available for immediate viewing. And if you choose to heed Jim and Nomi's guidance, you'll want to do so before Election Day. Follow this link for instant access to the replay.