November 9th, 2020
5 Min Forecast
The most predictable election outcome of all
Stuffing Russian collusion narrative way down deep
Electoral College's "safe harbor date" looms
Military losses and Trump votes
Market in hyperdrive (no thanks to "Warp Speed")
Brace yourself for a sensible bailout decision
English pubs innovate… with a landline
A reader wants blockchain to terminate politicians… The difference between nonpartisan and anti-partisan… And more!

The most predictable post-election development of all comes from Sen. Lindsey Graham (R-South Carolina), the likely next chairman of the Senate Budget Committee.
Yep, with Democrats presumably returning to the White House, suddenly Republicans care about deficits again. Funny how that always works.

Of course, both major parties are experiencing shoe-on-the-other-foot moments in recent days — pushing their relentless spins of recent years down the memory hole…
So now it's the Republicans' turn to allege vote fraud. Well, a few are being honest with themselves…
And to think Dems were freaking out about a FASCIST COUP only days ago…

Still, you can't totally rule out a continued messy election aftermath — i.e., competing slates of electors sent to the Electoral College.
That's at least a hypothetical possibility with the three states that flipped from Trump to Biden with Democrats for governors and Republican-led legislatures.
Here in Michigan, the legislature drew up subpoenas over the weekend for various and sundry election records. Whether that's just for show remains to be seen; the margin in the Great Lakes State is rather wider than in Wisconsin and Pennsylvania.
In any event, it's still 29 days before the Dec. 8 "safe harbor" date when states must have certified their electors for the Electoral College. Much could happen between now and then.
And if somehow the election gets thrown to Congress, the balance of power in the Senate might still be up in the air when a joint session convenes on Jan. 6 to formally count the electoral votes. Both of Georgia's Senate seats are going to a runoff election set for… Jan. 5, the day before.

If Trump indeed has lost those three critical states, it might be because he never did stand up to the military-industrial complex.
We've related it before, but it's worth revisiting: After the 2016 election, researchers at Boston University and the University of Minnesota took a deep dive into the results from Wisconsin, Michigan and Pennsylvania.
Their conclusion? Communities whose sons and daughters suffered a disproportionate level of military dead and wounded appear to have flipped the election to Trump. Those voters took to heart his campaign-trail rhetoric about an end to "stupid wars."
"There is a significant and meaningful relationship between a community's rate of military sacrifice and its support for Trump," the researchers wrote. "Our statistical model suggests that if three states key to Trump's victory — Pennsylvania, Michigan and Wisconsin — had suffered even a modestly lower casualty rate, all three could have flipped from red to blue and sent Hillary Clinton to the White House."
To his credit, Trump didn't start any new wars. But he didn't stop any of the current ones. In Afghanistan and Syria, military brass blatantly ignored his withdrawal orders. Tells ya who's really in charge.
Did enough dispirited veterans and their families stay home this year to make the difference? Hopefully the researchers will conduct an update.
➢ Related note: Barely two weeks ago, the CEO of the military contractor Raytheon told CNBC it's "ridiculous" to think a Biden administration would slash defense spending. Going into today's trading, the SPDR S&P Aerospace and Defense ETF (XAR) was already up 6.25% in November.
Tomorrow, our macro maven Jim Rickards holds an exclusive post-election briefing for his Strategic Intelligence readers — laying out the critical post-election steps you need to take for your portfolio now. If you're not already a subscriber, here's where you can get access.

Dow futures were already moving up this morning with Biden topping the 270 electoral-vote threshold on Saturday… and then came the vaccine news.
Pfizer and the German outfit BioNTech announced the vaccine they're developing together is more than 90% effective in their latest human trials. Granted we're talking only 94 test subjects… but if further data demonstrates the vaccine is safe, distribution could begin next month or even late this month.
And with that…
The Dow is leading the major U.S. indexes higher — up 4% or 1,100 points at last check to 29,464. If that holds by day's end, the Big Board will have finally exceeded its February record
The S&P 500 has crossed the 3,600 level for the first time. What was it we were saying just a week ago today about the index surviving another test of 3,200?
The Nasdaq hovers around 12,000 — slightly below its record close of Sept. 2. It's definitely the laggard on the day, but that only makes sense. "We saw 'reopen' names jump higher while 'stay at home' names got clobbered," explains our chart hound Greg Guenthner.
"To be honest, I don't trust a lot of these moves in 'reopen' stocks," he adds. "Reality will come back to hit some of these beaten-down names hard once this euphoria wears off."
In the meantime, congratulations to readers of The Profit Wire — who bagged 100% this morning playing Pfizer options after a hold time of less than three weeks. Oh, and 100% on Healthpeak Properties after a little over six weeks. Stay tuned for updates on when we'll once again open our most popular premium trading service to new readers.
➢ We can't help pointing out that if Pfizer is first to the post with a successful vaccine, it will have done so without taking any government funds. "We were never part of the Warp Speed [effort]," Pfizer's head of vaccine development Dr. Kathrin Jansen tells The New York Times. "We have never taken any money from the U.S. government, or from anyone." Embarrassing for both Republicans who pushed Warp Speed so hard and for Democrats who think only government can accomplish big things…
Crude is also rallying hard on the reopen narrative — up $3.32 to $40.49.

But the risk-on trade is clobbering precious metals — and setting up a sweet buying opportunity.
Gold has tumbled $93, or nearly 5%, to $1,856. And silver is down 6.5%, back below $24.
But that's a knee-jerk reaction. If the vaccine can be spun up for wide distribution and if there's not some new mutation that renders it ineffective… then we're presumably looking at a widespread revival of economic activity at a time when central bankers are still promising near-zero interest rates for at least a couple more years.
That's enormously bullish for both stocks and gold.
And if the vaccine turns out to be a disappointment for one reason or another… well, look how gold has already performed under the circumstances this year.

While most airline stocks worldwide are rallying hard on the vaccine news… Norwegian Air Shuttle is a notable exception.
The airline — which trades in the States under the ticker NWARF — took a 20% spill today after the Norwegian government said it's done with bailouts. The minister for trade and industry says additional rescue funds would not be a "sound use" of taxpayers' money.
If this is the brand of socialism they do in Norway, can we have some please?

Pandemic bureaucracy in action, U.K. edition: Brits who want beer from a bar will still be able to get it under the renewed lockdown… but they can't order it on the spot.
From The Guardian: "English pubs will be able to sell takeaway beer during this month's lockdown, as long as it's pre-ordered by phone or online, in a government U-turn after fears that more than 7 million pints of alcohol would have to be poured away."
And proving that entrepreneurial genius can sometimes overcome the strictest bureaucratic diktats…
Just in case, right?
"Using blockchain technology for voting should already be in place. Let's take it a step further," a reader writes in response to Friday's mailbag.
"I'm hoping there's some whiz kid trying to figure out a way to use the blockchain to replace politicians altogether. If not, how about something like the XPRIZE challenge to get it going?
"The result would be two immediate, immense benefits for our country:
1) No more politicians and their talking hack affiliates spewing 24/7 lies to keep their parroting pawns whipped into a fighting frenzy against one another. Think of what we could achieve if instead we used our collective brain power and energy to focus on ways to better our society.
2) We could use all the money that is currently being spent on the political corruption industry to benefit the people of our country, instead of those who are supposed to be serving the people of our country.
"I know it's far-fetched, but maybe then we could have a chance to become the shining city upon the hill our politicians prevent us from becoming.
"Thank you for the insight you bring to light on a daily basis."

"So strange you claim to be nonpartisan," a reader writes after we welcomed liberals' newfound openness to secessionism.
By the way, it's not "nonpartisan," it's "anti-partisan." But go on…
"You know that U.S. government is minority majority, the Senate particularly, and the Electoral College too. During this administration the majority in the Senate, which represents well under 50% of the population, has appointed hundreds of federal judges and justices that are ultraconservative, and in the previous admin the Senate majority, representing well under 50% of the population, declined to appoint 'liberal' judges.
"In the current Senate 52% of the senators were elected by 18% of the population.
"Jake Thomas in The Intellectualist, Feb. 6, 2020: 'The implications are many, but one particular point Vox made was that of the courts: "Two years ago, Neil Gorsuch made history, becoming the first member of the Supreme Court in American history to be nominated by a president who lost the popular vote and confirmed by a bloc of senators who represent less than half of the country. The second was Brett Kavanaugh."'
"Obviously, this same minority majority passed (and declined to pass) legislation. Our efforts to 'impose our brand of tyranny' — by which I guess you mean democracy — do seem ineffective.
Most polls (worth?) suggest that many progressive programs are popular.
"I think you reveal your strong partisan preference, which runs throughout Agora, and is why I am letting my subscription expire (turning my back on my large investment, as your firm has reminded me)."
The 5: You missed the point, thanks to your partisan blinders. (Also you missed the conservatives who denounced us last week for somehow enabling "socialism/communism.")
If you don't want to live under a system with an Electoral College and a Senate — and just imagine if the Senate were still elected by the state legislatures! — well, why should you?
"Regardless of how the election turns out, it's obvious America is not much of a country anymore, much less a nation," writes Jeff Deist of the Mises Institute. "The sooner we accept this, the sooner we can get to work asserting the principles of federalism, subsidiarity, nullification and even secession."
Anything that gets us further away from top-down control by Washington, D.C., we're for it — whether it's "blue" jurisdictions setting up sanctuary cities under Trump or "red" jurisdictions defying federal gun-control orders by Biden. Local, local, local is what it's got to be about.
"A hyperpoliticized environment," Deist continues, "is deeply at odds with our character and well-being. We deserve to live peaceably as neighbors, even if that means breaking up and creating new political entities. Addressing the reality of our dysfunction is not divisive; the divide already exists. Our task is to apprehend this and end the charade of one nation."
Best regards,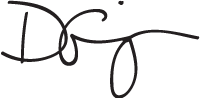 Dave Gonigam
The 5 Min. Forecast
P.S. It's at this moment we're reminded of a line by the newsletter legend Doug Casey: "The ideal number of governments in the world is 7 billion." Heh…