November 13th, 2020
5 Min Forecast
U.S. federal campaigns 2020 (Supersize me!)
"Digital euro": sooner rather than later
Chicago Mayor Lori Lightfoot soft-sells COVID "advisory"
Greg Guenthner explains the "too bullish, too fast" market
James Altucher on Bitcoin's price (2 years in the making)
Federal Reserve… and climate change?
MSM sends Black Friday shoppers on a guilt trip
A reader says "get stuffed" to work-from-home tax

We open a Friday grab bag of financial and economic miscellany and pull out… "government waste" of a different variety from the usual.
"The total cost of the 2020 election will nearly reach an unprecedented $14 billion," says the Center for Responsive Politics, "making it the most expensive election in history and twice as expensive as the previous presidential election cycle." Of that total, $6.6 billion has been spent on the presidential race alone.
Do we need any more evidence the federal government is too big and powerful? That donors big and small feel compelled to pour $14 billion into swaying all these races one way or another?
Imagine the vastly more productive uses of that money — PPE for health care workers, a more stable electric grid, a startup that could finally deliver on the promise of a flying car.
Instead, it's frittered away on pure grift. Although it's a very lucrative grift if, for example, you convinced credulous Democrats that Sen. Lindsey Graham (R-South Carolina) was vulnerable this year.
Or that Amy McGrath had a chance to knock off Senate Majority Leader Mitch McConnell in Kentucky. ("She's a Marine fighter pilot! People LOVE that!") Nearly $100 million… for a 20 percentage point loss. Only in 2020 America.

Suddenly, the timetable for a "digital euro" has accelerated.
Less than two weeks ago, we mentioned how European Central Bank chief Christine Lagarde brought up the subject… but she simply said, "We've started exploring the possibility."
Yesterday, however, she said, "My hunch is that it will come" within four years — maybe as little as two. "If it's cheaper, faster, more secure for the users, then we should explore it. If it's going to contribute to a better monetary sovereignty, a better autonomy for the euro area, I think we should explore it."
Left unsaid is whether the denizens of the eurozone would still be allowed to transact in physical cash — or for how long. Once physical cash goes away, every transaction can be taxed and tracked in real-time.
File it under "Never let a crisis go to waste." Germans in particular have a long-standing attachment to physical cash. But as we mentioned six months ago, the pandemic has been changing that — with large numbers adopting contactless payment methods. Not that it's done squat to contain the virus, of course.

Speaking of Germany, we see that anti-lockdown protests are gathering a head of steam there… which reminds us again that Europe has been consistently three–six weeks ahead of the United States with everything pandemic-related.
As we noted yesterday, New York state is imposing new limits on restaurants, bars, gyms and private gatherings.
After we went to virtual press, Chicago Mayor Lori Lightfoot issued a 30-day stay-home "advisory."
Perhaps it's not an "order" because of the potential backlash? Last Saturday, Lightfoot pulled down her mask to address a not very socially distanced crowd celebrating the projected outcome of the presidential race…
But orders might be coming soon enough. "If things don't take a turn in the coming days," says Gov. J.B. Pritzker, "we will quickly reach the point when some form of a mandatory stay-at-home order is all that will be left."
Not that that'll stop his family from visiting their horse farm in Wisconsin, as happened last time…

Rising case counts and renewed diktats across the country notwithstanding, stocks are back on the rally tracks today.
At last check, the Dow's grip on 29,000 has firmed to 29,276. The S&P is barely 20 points away from its Sept. 2 record of 3,581. The Nasdaq is the laggard, up only a quarter percent at 11,743.
"Overall, it feels like the market crammed an entire month of action into this week," observes our chart hound Greg Guenthner. "I think the big false-start rotation that was triggered by the Biden victory/vaccine news threw a wrench in the market's gears and it will take some more time to sort everything out.
"The herd became too bullish, too fast. Now we're seeing this sentiment unwind a bit. Expect continued choppiness going forward."
Gold is clawing and scratching its way back toward $1,900 as the week winds down, the bid now $1,891. Silver's up to $24.66.

Bitcoin has crested $16,000 for the first time since early 2018… and our crypto evangelist James Altucher thinks he knows why.
"The cryptocurrency has been on the upswing for weeks as big players like PayPal announced their intention to enter the market and President Trump signaled his intention to contest the election results. These two simultaneous trends may be driving new attention from some of the world's most sophisticated investors."
On Monday, money management legend Stanley Druckenmiller revealed to CNBC he's bought some Bitcoin to hedge his U.S. dollar exposure. "The announcement marked a reversal for Druckenmiller," says James, "who just last year commented that he wouldn't consider an investment in digital currency.
"Regardless of who ultimately becomes president, it's likely that nearly half the country will feel shortchanged. This sort of outcome could create a new atmosphere of distrust in the government and subsequently the U.S. dollar, bringing more attention to alternative assets like gold and Bitcoin.
"With the increasing availability of digital currency through payment services like PayPal, Square, Fidelity and Robinhood, it would not take much for a massive cryptocurrency bull run to rapidly form from here."
Go figure: The Federal Reserve is picking up the climate-change baton.
Tucked into its twice-a-year Financial Stability Report this week is a statement that climate change is one of the potential risks to the global financial system — i.e., the spillover effects from insurance losses and whatnot — and will figure into its policy decisions going forward.
"Until now, the Fed has been less than enthusiastic in giving much thought to climate change in how they oversee banking operations," says our investment banking pro Nomi Prins. "In fact, they have been conspicuously absent from the Network for Greening the Financial System, which includes most of the world's central banks."
Why the change? "Most likely two words," says Nomi — "Joe Biden. With Donald Trump regarding climate change as not so much an important topic, the Fed held back in addressing it. Biden is much more receptive to climate change as an ideology and it is more comfortable for agencies to now address it in their own policymaking."
Consider it one more reminder that Fed "independence" is a myth. Before the pandemic came along, Trump was constantly badgering the Fed to lower interest rates… and the Fed obliged starting in the summer of 2019.
Wait, we thought lockdowns and staying home were helping to curb climate change…
Black Friday became a thing in Great Britain roughly a decade ago — a dubious American export, wethinks. But with lockdowns in place again this month, it will be a strictly online affair this year.
The price comparison website Money.co.uk is out with a report claiming that all those package deliveries will create a spike in carbon emissions — about 429,000 metric tons, the equivalent of 435 round-trip flights between London and New York.
Looking over the report, we don't see it addressing the question of whether emissions would be even higher if people were traipsing around in cars and on public transportation to buy stuff. Seems like a major omission?
The questionable "science" notwithstanding, one fellow on Twitter has a more basic objection: "Can we not guilt-trip people for getting a bargain for Christmas at the end of a particularly s****y year?"

To the mailbag and a pointed response to the Deutsche Bank analyst who's suggesting a "work from home" tax.
"Please tell Mr. Douchebag analyst Templeman… oh, wait… it might be spelled differently 'Deutsche Bank/Douchebag' same difference.
"Oh, wait..
"Aren't they borderline insolvent from lots of derivative trading and on the verge of pulling large pieces of the banking system down around all our hard-working heads??
"Those guys? The 'can't find their backsides with both hands and a flashlight' group that keep getting bailouts? Those guys? Are they anything like the JPMorgan Chase cartel that admit to felonies two or three times a year but never go to jail?
"These are the same guys who used to beg you to open accounts and offer things like 'free checking' and 'no processing fees' after replacing large swaths of their workforce with new automated systems like automatic tellers and email bank statements. They now charge absurd fees for things that used to be free. They even charge fees now for things like depositing cash.
"The same group of people who use fractional reserve banking to loan out nonexistent money to people and then charge interest for it?
"The ones who have closed their doors to their customers (by appointment only)?
"We think the banking industry as a whole should be nationalized, liquidated and used to pay off the national debt of its country. While anyone above the level of teller should be imprisoned until they rot.
"Not to mention that many of us lucky enough to have kept our jobs and be able to work from home have already taken pay cuts in excess of 5% just to keep those jobs.
"Tell him to get stuffed right out a window into the Rhine."
The 5: The good folks at the Tax Foundation think it's nuts too.
"Suddenly, where you work each day has tax implications," writes Jared Walczak. "Distinctions would have to be made between work performed out of the office for specific reasons (business trips, for instance) and work performed remotely for convenience or preference. Days would have to be logged, with taxes owed based on the number of days each employee works remotely… Income would have to be allocated to each day, which would be simply arithmetic for salaried employees but could prove considerably more complex for those with performance- or project-based elements of their compensation package."
Fun stuff, huh?
Templeman's logic is just bizarre. I think back on my own experience: Before I took up the telecommuting life in the Upper Midwest a few years ago, I spent close to a decade working at our firm's Baltimore headquarters.
In the interest of frugality, I brown-bagged it for lunch nearly every day. By Templeman's logic, I should have been taxed because I wasn't doing my part to support the restaurants around the Mount Vernon neighborhood, right?
Enough nonsense for one week. Back tomorrow with our 5 Things wrap-up and a new week of nonsense Monday.
Try to have a good weekend,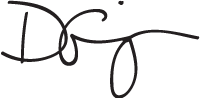 Dave Gonigam
The 5 Min. Forecast
P.S. Among the many trendy investment ideas this year has been 5G.
So what's the next big thing? Where will money go in 2021?
Have you heard of "15G"?
That's what we call it… because our resident futurist George Gilder thinks it has triple the profit potential. See for yourself right here.