December 1st, 2020
5 Min Forecast
A brazen example of American exceptionalism
GAO report: 20 broke states revealed in a footnote
Team Biden's contentious HRC megafan
Tesla's December S&P 500 debut (but which company's out?)
Lucrative adventures in metal detecting
A dispassionate appraisal of Biden's national security team? Hardly…

Now this is American exceptionalism.
This morning's Wall Street Journal informs us the U.S. government is demanding a forensic audit of Lebanon's central bank. And if it doesn't comply, Lebanon might become subject to U.S. sanctions on a scale with countries like North Korea, Iran and Venezuela.
"Washington and its allies are leveraging Beirut's desperate need for emergency financing, demanding the examination in the hope of shedding light on long-opaque central bank operations."
Let's see if we've got this right. The U.S. government is demanding a foreign central bank throw open its books. Meanwhile, here at home, a decade's worth of efforts by backbenchers in Congress to audit the Federal Reserve have gone nowhere.
We'll file that as Exhibit A under "Why America isn't respected around the world anymore."

Nor is that our only entry this morning from the annals of transparency in government.
Buried in a new report from the Government Accountability Office is this statement: "As of Nov. 9, 2020, more than seven months since the March 2020 spike in [unemployment] claims, 20 states and the U.S. Virgin Islands held federal loans totaling about $40.2 billion."
To be clear, 20 states have taken out loans from Uncle Sam just to fork over unemployment claims.
No, it's not the first time. But that $40.2 billion total equals the peak from year-end 2010, coming out of the "Great Recession." And many states that went into hock back then took four years or longer to pay off the loans.

Here's the thing: Buried in the 387 pages of this report — in footnote No. 363 — we learn which states have taken out these loans.
Actually, we already knew the identity of nine of the 20 states based on disclosures that came more than six months ago. We mentioned them at the time — California, New York, Texas, Illinois, Ohio, Connecticut, Massachusetts, West Virginia and Hawaii.
And we learn from the GOA footnote that Colorado, Delaware, Georgia, Indiana, Kentucky, Louisiana, Minnesota, New Jersey, New Mexico, Pennsylvania and Virginia fill out the remaining states.
Seems like full disclosure is always a good thing for the sake of, say, the investors who've bought municipal bonds issued by those states. To say nothing of citizens who might be subject to "new taxes and weird fees" to help pay off the loans.
Enough tilting at windmills. Let's take a peek at the markets…

Forget yesterday's stock losses: The Dow is once again five points away from 30,000, while the S&P 500 and Nasdaq are in record territory.
"Of course, this won't last forever," cautions our chart hound Greg Guenthner. "The market is red-hot right now and will need to cool off and correct at some point."
The big winner today, however, is precious metals. Gold has vaulted back above the $1,800 level — up $33 at last check to $1,809. And silver's up more than a buck to $23.65.
Crude has pulled back a buck to $44.39 after word that OPEC leaders are struggling to come to terms on production levels for 2021.
The big economic number of the day is the ISM manufacturing index. Anything above 50 indicates growth, and the November number is a solid 57.5. But the "internals" of the report are a head-scratcher: New orders are red-hot at 65.1… but employment has tumbled into contraction territory at 48.4.
Meanwhile, traders' eyes are turning to Washington, where Joe Biden is formally taking the wraps off his economic team today.

Lo and behold, he's putting a deficit hawk in charge as White House budget director.
She's Neera Tanden, president of the Center for American Progress, longtime Hillary Clinton protégé, enforcer of centrist-Democrat orthodoxy on social media — really, as good a Twitter troll in her own way as Donald Trump.
And she's been extremely busy since early November deleting more than 1,000 of her most inflammatory tweets [Wikimedia Commons photo by Gage Skidmore]
But yes, she kinda toes the line on fiscal responsibility — in a funhouse-mirror sort of way.
It was Tanden's think tank that during the Obama years led the charge for changing the way Social Security's annual cost-of-living adjustments would be made. At the Center for American Progress' urging, Team Obama planned on keying the COLA to a measure of inflation called "chained CPI" — which would have had the effect of lowering the annual COLAs every year going forward. (In the end, the idea was dropped.)
Also around that same time, Tanden advocated not only the disastrous regime-change operation in Libya overthrowing Col. Gaddafi… but also seizing Libyan oil to cover D.C.'s costs. "We have a giant deficit. They have a lot of oil."
Click to enlarge

Then again, Tanden's appointment might just be a big ol' middle finger to Bernie Sanders.
"An impressively petty end zone dance by Democrats celebrating the crushing of their left flank," is how Matt Taibbi, writing at his new TK News project, characterizes the move.
See, Tanden was second to none at trolling Sanders and his supporters during both the 2016 and 2020 election cycles. For instance, here's how she addressed Sanders backer James Zogby, president of the Arab American Institute…
And it's Sanders who's the top Democrat on the Senate Budget Committee.
See how that works? If revenge is a dish best served cold, Tanden's appointment is packed in dry ice.
➢ It's not as if she'll be around for long anyway. White House budget directors tend to be very short-lived. Obama went through four of 'em in eight years. During the postwar era, the longest tenure was held by our former colleague David Stockman – 4½ years at the start of the Reagan administration.
Tesla is up another 3% as we write, with 20 days until it's added to the S&P 500 Index.
The latest development is that S&P Dow Jones Indices has decided to add TSLA to the index in one fell swoop, rather than trying to spread it across two days. So the big day is Dec. 21 and index funds will be madly buying in the days before.
Even more interesting is the announcement due for Dec. 11 about who's getting the boot from the index to make room for TSLA. That oughta be interesting.
No, there's no precedent for something like this, not really. Warren Buffett's Berkshire Hathaway was added to the S&P a decade ago — for the longest time it was kept out because BRK's A shares were so high-priced and illiquid.
But then it was easy to decide who'd get kicked out to make way for Berkshire — the Burlington Northern Santa Fe railway, which Berkshire happened to be acquiring.
Unless Elon Musk announces a takeover of another S&P 500 company in the next couple of weeks — hey, with him you can't rule it out! — the process is likely to be messier this time.

You never know what you'll pick up with a metal detector — especially in the old country.
We're a bit tardy in reporting the auction of a rare silver penny found by an Englishman in a field of weeds near Pickering, North Yorkshire.
It's about the size of a U.S. penny… but it dates to the 12th century and was issued by Baron Eustace Fitzjohn.
The fellow who found it, Rob Brown, had no idea what he'd come across at first…
Baron Eustace Fitzjohn's silver penny [Dix Noonan Webb picture]
"I was amazed by all the interest from around the world with bidding from the USA, Brazil and the U.K.," says Brown. "It was very exciting, selling for much more than I expected."
The combination live-and-online auction on Nov. 3 culminated in two British buyers getting into a bidding war. When it was all over, the winning bid was $38,422.
"I am planning to add the money to my pension pot," Brown goes on, "and continue to carry on metal detecting, as I would love to find another one!"
Good luck, sir…

To the mailbag, and a surprisingly hostile reaction to Byron King's evaluation of the Biden "national security" team, laid out in a special edition over the holiday weekend.
The most levelheaded of the bunch was this: "I would be very interested to hear Byron's evaluation of all of the individuals Trump appointed to the same positions. Perhaps you could just reprint the critique he wrote at the time of each person's appointment."
As it happens, Byron had other duties with our firm at the time, drawing on his diverse skill set, and so he wasn't writing about Trump's appointments.
"This has got to be the most absurd article that I have read in a long time," says another.
"There is a completely irrational, delusional and immature crybaby sitting in the White House with the nuclear codes, with no experience in how government is supposed to work, and you're saying that Biden's picks for defense and national security advisory roles spell trouble? Are you serious?"
Another: "How many of the prospective appointees ever kissed Putin's ring, or started a trade war or surrendered to COVID-19?"
A fourth, which we're only running a small portion of because it's easy to catch the drift: "If you're so f'ng smart, then why don't you run for office? Have you been a sheriff? Are you a political figure? Are you college educated? WTF is it going to take to make men like you happy?
"It doesn't matter to you that the White House has been defiled and run into the ground by a deluded and inept narcissist? So now you have to lament and complain after the debacle that has plagued the country and literally destroyed our democracy!?"
Less hostile: "So Byron, who in the current administration (anytime in the last four years) has 'run for sheriff'? Who would you like to see in a position of influence who has run for (or been) sheriff?
"It's easy to tear down, but it's not constructive unless you've got something/someone to build up."
The 5: Sheesh, Byron was evaluating these appointments on their own merits, not in relation to Trump. The name "Trump" comes up only four times in the article, and only in passing.
Is this how hyperpartisan the environment is now? That a dispassionate appraisal of the incoming administration is simply waved off as a pro-Trump screed?
But fine. Let's go there for a moment.
One of the knocks against two of Trump's Pentagon chiefs is that they came direct from the defense industry — Patrick Shanahan from Boeing, Mark Esper from Raytheon.
Fair enough. And so far, Biden hasn't named a secretary of defense. But of the 23 people on his "agency review team" for the Pentagon, we have… hmmm… let's see…
The leader of the team is Kathleen Hicks from the Center for Strategic and International Studies — which gets contributions from Northrop Grumman, Lockheed Martin and Raytheon. Two other CSIS employees are on the team. Two more members of the team come from the Center for a New American Security — which also got money from the same three contractors. And three more come from the Rand Corp., a huge recipient of money from both the federal government and defense contractors.
In terms of the seamy, back-scratching culture of Washington, D.C. — the swamp, if you will — does it really make any difference if the people making military policy used to get paid by the defense industry or if they get paid by think tanks that the defense industry uses to launder its influence?
Just askin'…

"Your correspondent who reported on his experience in Laos — cheap and hot is indeed correct," writes a longtime reader who's relocated from the Malay Archipelago to Canada.
"Ninety degree weather?
"It's three degrees (Celsius, of course) outside, and I miss the 20-plus years I lived in Asia. We loved the hot, humid weather and the variety of food available from mamak stands to high-end Cantonese restaurants.
"Returning to Canada has been a deprivation of very good inexpensive food, warm weather and comfortable cool nights that carry spices in the air."
The 5: And this year, we understand quite a few "snowbirds" who'd usually go to Florida or Arizona are instead stranded inside Canada. Misery loves company?
Best regards,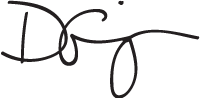 Dave Gonigam
The 5 Min. Forecast
P.S. Congratulations to readers of Ray Blanco's Catalyst Trader — who yesterday banked 70% gains on Moderna, maker of one of the corona-vaccines.
Yes, there are other biotech and high-tech opportunities out there that Ray is following. Here's the one he's most excited about right now.