December 23rd, 2020
5 Min Forecast
Elon Musk's latest act of corporate exhibitionism…
… actually serves up a useful investing insight
A backdoor play on Apple's self-driving car
Fedheads bummed: Inflation still in retreat
World Bank scandal: Where's the accountability?
Homebuilders can't meet demand… a deeper dive into COVID-tracing apps… Maria Bartiromo's humiliation… and more!

We rarely devote space in this e-letter to the showboating tendencies of America's most publicity-minded CEOs.
Seldom does that sort of, shall we say, corporate exhibitionism serve up a useful investing insight.
But we're making an exception this morning for Tesla founder Elon Musk…
Musk wasn't specific about the timeframe. But the Model 3 sedan debuted in 2017 — only to be beset by costly production and delivery hiccups in 2018.
To be clear, this isn't an instance of Musk randomly tweeting something out of a clear blue sky.

No, he's responding to a specific event — the news this week that Apple aims to roll out a self-driving car by 2024.
The Reuters newswire cited "people familiar with the matter" who said the effort began in 2014 and, as you might expect, has proceeded in fits and starts.
"I cannot wait to see these new vehicles!" enthuses our income-investing specialist Zach Scheidt.
"If Apple's sleek, streamlined approach to its other products is applied to its vehicle design, we're in for a real treat!
"As an investor, I'll tell you that we can't afford to wait to invest in some of the plays that will benefit from Apple's new 'iCar' (or whatever they name the vehicle)."

For starters, there's Apple itself. "I still believe that AAPL can be a great long-term investment for your retirement account," says Zach.
He recommended AAPL in Lifetime Income Report five years ago… and we passed along that recommendation in a rare "three free stock picks" episode of The 5.
Apple shares have swelled 345% since — but Zach believes there's still potential for both growth and income. "The company is wildly profitable, has a tremendous amount of cash and has groundbreaking new products in its pipeline.
"And thanks to Apple's huge cash balance near $200 billion, the company should also be able to pay larger future dividends to investors."
| | |
| --- | --- |
| ➢ | At today's share price, AAPL yields 0.62%. Meager, yes. But almost double what you'd get with a typical 5-year CD. And the CD's yield won't grow, while Apple's will. |
The only cautionary note Zach would offer is that if large numbers of investors "rotate" out of big tech stocks and into smaller companies during 2021, AAPL could come under pressure.
So consider dollar-cost averaging your purchases every couple of weeks. It's easy to do now that most brokerages are commission-free. "You might get a chance to invest at a cheaper price in a few months!"

But beyond Apple, "There are certainly other stocks that could benefit greatly from Apple's foray into designing and manufacturing new cars," Zach goes on.
Which brings us back to Musk's attention-getting tweet… and a fascinating backstory.
"Two years ago," Zach explains, "Apple rehired Doug Field, a veteran manager who left Apple to work at Tesla.
"In hindsight, it looks like a brilliant move, as this executive left Apple to gain insight on how Tesla develops the very best electric vehicles in the world — and at a price point that puts these vehicles within reach of middle-class workers around the world.
"Now that Field is back with Apple, the 'iCar' can benefit from some of the best processes that Tesla CEO Elon Musk has worked so hard to put into practice."
Puts Musk's tweet in a different context, no?
Which doesn't make it untrue, we hasten to add.
Here's the point: "If AAPL can legally poach managers and technical know-how from the best electric vehicle manufacturer in the world, you can bet they're looking for advantages from other tech companies as well."

With that in mind, Zach would like to tell you about Aptiv PLC (APTV).
"APTV makes everything a self-driving car needs to function, including cameras, radar, lidar (essentially radar that measures distances using light instead of radio waves), GPS and a communication system.
"To date, Aptiv has launched over 10,000 autonomous vehicles, which makes them the perfect design and manufacturing partner for AAPL."
Zach recommended APTV to his Buyout Millionaires Club members in May. Shares have leaped 69% since then; Zach also served up a call option recommendation that leaped 110% in just two weeks.
But there's still potential here: "I wouldn't be surprised if Apple bought out Aptiv, paying something between $40 billion and $60 billion to own this entire technology company." Its market cap at today's share price is $34.6 billion.
Sorry, no dividend. You'd buy APTV strictly for the growth potential — and the quick payoff that would result from an Apple buyout.
On this last full day of trading before Christmas, investors are indeed rotating out of tech.
As we write, the Nasdaq has slipped back below 12,800 — shedding about nine points from yesterday's record close. Meanwhile, the S&P 500 is up about four-tenths of a percent and is back above 3,700. And the Dow is up six-tenths of a percent, approaching 30,200.
Traders seem nonplussed about the latest drama in Washington over the "stimulus" bill. $600 checks or $2,000? It's not like Uncle Sam has the money anyway, right? (As we go to virtual press, the House plans a vote tomorrow.)
After another smackdown yesterday, gold has recovered to $1,870. Silver's up to $25.53. Crude is back above $48. Bitcoin has cooled off 1.6% to $23,442.
The Federal Reserve is (still) failing to achieve the accelerating inflation it so desperately wants.
That's the biggest takeaway from a raft of economic figures today. Seems the statisticians are eager to get everything out the door before Christmas Eve and Christmas Day.
Begin with "core PCE" — the Federal Reserve's preferred measure of inflation. The year-over-year rate has fallen two straight months now to 1.4%. It's nowhere near the Fed's 2% inflation target.
Elsewhere…
Personal incomes fell 1.1% in November. Yes, the pandemic relief programs were running out, but that drop is way more than expected
Consumer spending fell 0.4% in November amid renewed shutdowns — ending a six-month streak of growth
Durable goods orders jumped more than expected in November, 0.9%. But if you back out orders for aircraft and military hardware, the "core capital goods" number rose less than expected, 0.4%. In general, growth in the factory sector is slowing
New home sales tumbled 11% in November, a development almost no one saw coming. Builders appear to be struggling massively with shortages of land, materials and skilled labor. Still, the sales pace is 20.8% higher than a year ago.
Last but certainly not least, the number of first-time unemployment claims is finally retreating after three-straight weeks of increases. This week's total rings in at 803,000.

It's not the sexiest scandal in the world, but we perked up when we saw the news nonetheless.
Turns out management at the World Bank strong-armed its staff to monkey with the data used to compile its generally respected Doing Business report. Governments often cite the report's "ease of doing business" rankings to attract foreign investors.
An internal audit reveals the World Bank artificially goosed China's ranking in the 2017 report to come in at No. 78 — instead of No. 85, where it belonged.
The 2019 report was also subject to manipulation, and the countries whose rankings were affected that year were Azerbaijan, the United Arab Emirates and Saudi Arabia.
In response to the audit, the World Bank plans on "conducting an annual training program and enhancing protocols to increase the transparency of the report's production process," per The Wall Street Journal.
We didn't see anything in the Journal story about, you know, reprimanding or firing the managers responsible. Accountability? What's that?
| | |
| --- | --- |
| ➢ | We take note of this development because we periodically rely on the Doing Business report for its rankings on the ease of starting a business. It's startups that are responsible for nearly all net job creation in the United States… and the United States ranks a pathetic No. 55. (New Zealand ranks No. 1 on that score, as well as No. 1 overall.) We have zero reason to find that part of the report suspicious. |
Media malpractice: How in the world did Fox Business anchor Maria Bartiromo get punked this morning by an animal rights activist who passed himself off as the CEO of the meat purveyor Smithfield Foods?
For a full six-minute interview!?
Only later in the hour did the money honey come back with what she called a "very important correction." Humiliating.
Reminds us of the day in 2003 when the space shuttle Columbia blew up and CBS' Dan Rather interviewed an "eyewitness" who was in fact one of Howard Stern's pranksters.
The prank, of course, was utterly tasteless. It's what happened next that took things to a whole new level.

On the subject of COVID-tracking apps for your smartphone, a reader writes…
"In your newsletter, Jim Rickards asks the question, 'How would the system know when to send you an alert unless it knew your whereabouts and the whereabouts of others with COVID?'
"I, of course, don't know how the app is implemented. You may not want to trust it. But what has been described is a system that doesn't know the whereabouts of anyone. When two people are close enough for long enough that there is a risk of virus transmission, their phones exchange anonymous identifiers. That you have been close to another person, that fact (if the system works as described) is stored only in your phone.
"So how does the system know you should be alerted? It doesn't. (How does the system that reports winning lottery numbers know who to alert as the winner? It doesn't.) When someone tests positive, the anonymous identifier of that person is sent to all phones.
"And just as only the lottery winner knows that the winning numbers match his, only your phone knows that it has been close to the phone of someone who has tested positive.
"If the system works as described, there is no invasion of privacy."
The 5: The good folks at the Electronic Frontier Foundation recently addressed CA Notify and similar apps: "Google and Apple's system does not track user's location, and it uses a 'decentralized' approach to keep all the user's identifiers on their device.
"First, these apps use Bluetooth to track your proximity to other devices, rather than using GPS data or cell tower data to track your location. This is the right approach. Phone location data is insufficiently granular to identify when two people are close enough together to transmit the virus, but it is detailed enough to expose sensitive information about where you've been and what you've been doing.
"Second, the apps are designed to keep your identifiers on your device (and not, for example, in an inaccessible, centralized government or law enforcement database). If and when a user tests positive, they can choose to enter the diagnosis code provided by their testing provider and upload their identifiers to a publicly accessible registry. These identifiers are random and ephemeral, and thus harder to correlate to a specific person."
It would be even better if Google and Apple allowed third-party audits of the apps, but EFF seems reasonably reassured by the companies' precautions.
Thanks for prompting us to do a deeper dive on the subject. Our findings still don't allay the other concerns we raised, but anymore we'll take our good news where we can find it.
Best regards,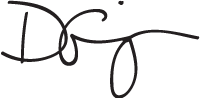 Dave Gonigam
The 5 Min. Forecast
P.S. U.S. markets will close early tomorrow, Christmas Eve. And for our firm, it's a company holiday.
The 5 is going into its usual "modified holiday mode" through year-end. Some days we'll have an all-new episode, other days we'll have a best-of edition and a couple of days we'll take off altogether. Thanks as always for your continued readership.