February 10th, 2021
5 Min Forecast
Elon Musk amasses an interest-free loan (genius)
Ray Blanco on Starlink's "terminal" velocity
Satellite internet: You're in the army now?
Zach Scheidt's pick-and-shovel crypto plays
F in Geography (Yoopers take umbrage)
Readers say: "I'm not a crafter, but…"

This is genius: Depending on the day, Elon Musk is the world's richest or second-richest man… and now he'll convince hundreds of thousands of less-wealthy people to extend him an interest-free loan.
Click to enlarge
Yesterday, Musk's SpaceX venture started taking $99 deposits for its Starlink internet service — powered by a constellation of small satellites in low-Earth orbit.
For now, the offer is limited to the United States, Canada and the United Kingdom. The fine print says "orders may take six months or more to fulfill" — given that so far, SpaceX has launched about 1,000 out of a planned 12,000 satellites.
Even at SpaceX's furious launch pace — about 60 satellites every two weeks — it'll take a while to achieve full coverage of our pale blue dot.
Still, the offer is a milestone — coming only three months after the rollout of a public beta for early adopters in extreme rural areas.

Our Ray Blanco paints a word-picture of the early rollout last November: "On a freezing cold day in rural Manitoba, Steve is on his roof installing a small dish.
"From the ground, it doesn't look much different from a typical satellite television dish common up here. But get a little closer to it and it's clear that it's no typical satellite TV minidish."
The 19-inch disk is a Starlink terminal — offering broadband speeds heretofore unthinkable in the boonies, the kind of speeds city-dwellers take for granted.
"Recent tests have consistently achieved 100 Mbps download and 40 Mbps upload speeds," Ray tells us. "That's on par with good hardwired internet service available today. And SpaceX has plans to achieve gigabit speeds in the years ahead.
"That means you could watch Netflix or stream live video from just about anywhere."
Little wonder SpaceX says nearly 700,000 people requested beta access before yesterday's announcement. We imagine a sizeable percentage will pony up for a $99 pre-order in the same way early adopters of Teslas put down deposits.

But while rural high-speed internet is the obvious use case, it's hardly the only one.
Starlink "also opens the door to more mobile devices and internet of things-enabled equipment," Ray says. "It's also likely we'll see Starlink used by cellular carriers for LTE and 5G backhaul in remote areas, where super-slow conventional satellite networks are currently used.
"Another important customer base is vehicles: Road vehicles, aircraft and ships all currently struggle with stable internet connectivity. That could change with Starlink for the very first time.
"The Starlink network will also provide a totally independent backup internet connection for many businesses that rely on the internet for mission-critical business tasks (such as payment processing, security or facility automation). It's not uncommon for companies to pay for fallback internet connections today. Starlink's service will be completely free of limitations from terrestrial infrastructure.)
"Finally, there's the military. The U.S. military has already been paying to test Starlink's network for a variety of applications, and it's likely they'll pay for secure capacity on Starlink's network, just as they do with slower legacy commercial internet satellites.

"All that is to say that SpaceX won't have any trouble selling Starlink subscriptions in the months ahead," Ray concludes.
As you might be aware, SpaceX is not yet a public company. "Once we can predict cash flow reasonably well," Musk tweeted yesterday, "SpaceX will IPO."
But Ray says several public companies are piggybacking off SpaceX's exponential growth — and they're not necessarily the obvious names you'd find doing a web search. Follow this link and he'll start to clue you in.

The February stock market rally is on "pause" for a second straight day.
As we write, the Dow is barely in the green at 31,379. The S&P 500 has slipped a quarter percent, and is barely hanging onto the 3,900 level. But it's the Nasdaq taking the big hit — down almost 100 points and back below 14,000.
Among the big movers is General Motors — down almost 5% after projecting the global semiconductor shortage could trim its 2021 profits by as much as $2 billion.
Gold tried to stage another rally this morning, but at last check it's back where it was 24 hours ago at $1,838. Silver is a penny above $27.
The big economic number of the day is the Consumer Price Index — up 0.3% in January, as expected. The big driver was gasoline prices, up 7.4% for the month.
The official year-over-year inflation rate works out to 1.4%; it's been creeping higher for two months. As always, we caution any resemblance to your own cost of living is purely coincidental.

If Bitcoin feels too volatile for your taste — it's down $3,000 over the last 24 hours to just over $44,000 — how about some safer but still lucrative backdoor plays?
Opportunity abounds, says our Zach Scheidt — who likens the cryptocurrency space to the California Gold Rush.
And with that historical parallel in mind, Zach reminds us the "real winners were the outfitters, wagon makers, ranchers and other support businesses that kept the speculators going."
And there's no shortage of those proverbial pick-and-shovel plays when it comes to crypto.

For instance, Bitcoin miners: "These companies operate huge banks of computer servers that are constantly crunching numbers to solve puzzles that unlock various cryptocurrency coins."
[Yes, Zach is oversimplifying — on purpose, so we can stay within the bounds of our 5 Mins. today. Please spare us the emails attempting to school us.]
"These computer servers also serve the function of keeping cryptocurrency markets operational and registering the transactions that take place between buyers and sellers."
Two names to consider here: Riot Blockchain (RIOT) and Marathon Patent Group (MARA). "Since both of these companies are generating new coins day in and day out," says Zach, "the popularity and surging price of Bitcoin have naturally pushed shares of these stocks higher."
But for a less intuitive backdoor Bitcoin play, how about the investment bank Morgan Stanley (MS)?
"I like MS for several reasons," says Zach, "including the fact that the company benefits from a recovering economy. It also should do well in an era of rising interest rates."
But it's Morgan Stanley's 10% stake in MicroStrategy (MSTR) that's most relevant for our purposes today.
"MicroStrategy currently owns 71,000 bitcoins," Zach tells us — "which, when valued near $46,000 per coin, represents a $3.26 billion position. Since MS owns 10% of MSTR, it essentially has a $326 million position in Bitcoin.

"Investing in legitimate businesses that will profit from the Bitcoin market can be a much more stable way to participate in this exciting area compared with buying cryptocurrencies."
Caution: Don't jump blindly into any of these names. They're on a tear along with Bitcoin right now. If you can dollar-cost average with three or four purchases in the coming months, you'll curb your risk.

Once again, corporate America has dissed a meaningful portion of our nation's 26th state.
In its Super Bowl commercial on Sunday, Jeep had a map omitting Michigan's Upper Peninsula. We've helpfully annotated the map, showing where it belongs…
Your managing editor, who took up residence in the U.P. a few years ago, takes offense. Our floor-trading veteran Alan Knuckman — a U.P. native who splits his time between here and Chicago — takes even more offense.
In its defense, Jeep tells the NBC affiliate in these parts that it took the image from a stone monument in Kansas that marks the geographical center of the continental United States.
Whatever. Really, we're used to it. Something like this happens every few months. Either the U.P. is missing… or it's part of Canada…
… or it's a body of water and Lake Superior is dry land.
But the most common mistake is the one PepsiCo's Mountain Dew brand made in 2019 — making the U.P. part of Wisconsin.
Mountain Dew made good on its boo-boo by issuing a special-label U.P. edition. Your turn, Jeep…

To the mailbag, and our discussion of independent crafters and the tax code is veering off in unexpected directions…
"We are not a crafter, so some of this will not apply, but we are a small subchapter S manufacturer.
"Top-line taxes on income:
FICA                                          15%
Minimum fed Income tax     28%
State income tax                   6%
Local city+ county income  2.5%
Total income taxes                 51.5%
Other taxes depending on usage or value:
Commercial insurance policy       12.3%
Auto & truck insurance                 14.3%
Utility (gas & electric)                    9.5%
Water & sanitation taxes               6%
Vehicle licenses                              5%
State sales tax                                6%
Various city & county
occupational licenses — varies   3%
"Most years our total tax bite is over 55% but below 60%."

"I'm not really a crafter, but I am chief science officer for a small startup with an amazing antimicrobial technology that is powered by light. Tax laws are not a problem for us since we have no income.
"Our problem is EPA's regulatory laws, which require us to be registered as an antimicrobial pesticide. We are forbidden to sell our products because we have not achieved registration after four years of trying. They sent me a stack of regulations over an inch thick on their pesticide procedure. Do you seriously think I am going to read AND comprehend all that?
"So I give our product to informed family and friends having respiratory infections. Our product cures them in hours to 10 days, depending on the infection. Grateful participants have shown their gratitude with countless free beers, shots of tequila and two delicious rib eye steak dinners. Right or wrong, I consider all that 'nontaxable.'
"Meanwhile, I gather data on what they did and how it worked. Our data is considered 'anecdotal,' but it tells qualified researchers, 'Dig here to find the buried treasure!' We are four out of four in CURING antibiotic-resistant MRSA-type lung infections in 10 days after the best antibiotics had no benefit after months of treatment. We are also seeing encouraging results in a 'terminal' Stage 4 subject with small-cell lung carcinoma. Her oncologist is following with interest.
"We are looking at less regulated markets overseas. We are regulating ourselves into second-class technology in the U.S. Regulations are our biggest problem — not taxes."
The 5: Meanwhile, the federal government picked up the cost for Phase 3 trials of Moderna's COVID vaccine. And the feds granted legal immunity to both Moderna and Pfizer — shielding them from lawsuits in the event of vaccine side effects.
Every week it seems we're floored anew by how the government response to the pandemic has effectively transferred wealth from small and midsize businesses to big corporations…
Best regards,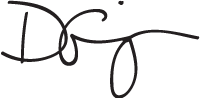 Dave Gonigam
The 5 Min. Forecast