February 22nd, 2021
5 Min Forecast
Sticker shock at the gas pump
Electric vehicles will overload power grid
Ray Blanco: "Nuclear is the way to go"
The rise of pro-nuclear environmentalism
Biden bullish on nuclear… or Green New Deal?
Price of copper (10 years in the making)
In memoriam: Charging Bull sculptor
"Texas almost lost a nuke plant."

Did you fill up the gas tank today or yesterday? Bit of sticker shock, right?
AAA says the average national price for a gallon of regular unleaded is $2.64. A week ago it was $2.51. A month ago? $2.40. Most of us are paying more now than we did a year ago, pre-pandemic.
In addition to all the headline pain and suffering from the power cuts in Texas, there's this: "In the Texas oil patch, hydrocarbon production is collapsing for lack of power to run wells and pumps," our resident energy expert Byron King told his readers on Thursday.
"About 40% of overall U.S. oil production is currently shut in. Follow just this thread and it's no surprise that a long list of large refineries are shutting down."
Owners of electric vehicles — as long as they're not in Texas — are probably feeling a little smug at the moment. They shouldn't.

"Last December Toyota CEO Akio Toyoda said Japan's power-generation capacity would fail if the entire country switched to electric vehicles," says our technology maven Ray Blanco.
"And Elon Musk, Tesla CEO and current king of electric cars, believes the world's electricity consumption will likely double if electric vehicles become the norm.
"It's easy to see why Toyoda and Musk think like this. It takes about 30 kilowatt hours to drive the average electric vehicle 100 miles. That's about what an average U.S. household consumes daily.
"Given that the average American drives nearly 37 miles per day, it necessarily follows that if everyone eventually switches to electric vehicles, electric demand will almost double."
How in the world will the power grid meet that growing demand when it's already proving vulnerable to Arctic blasts in Texas — to say nothing of wildfire outbreaks in California?

Consider the mix of sources that supply Texas' electricity: "Texas uses natural gas as a 'just in time' fuel," says Ray.
"If that supply chain via pipelines gets disrupted and you get a situation like we do right now, it's vulnerable to supply disruptions."

Contrast that with nuclear and coal. "They store a lot of fuel on site. That means they are much less vulnerable to disasters like this" — assuming of course they're properly winterized, but that's a separate discussion.
"Properly winterized coal and nuclear plants will outshine natural gas in any disaster.

"Between the two, nuclear is the way to go," Ray goes on.
"Nuclear is cheap, reliable clean energy. And the plants can run for years without refueling. Modern technology has come a long way for nuclear… just look at nuclear subs run in the Navy. They've been around for decades and we haven't had any disasters."
Meanwhile, "According to the U.S. Energy Information Administration (EIA) nuclear plants account for nine of the top 10 power plants by electricity generation. Ten years ago, this chart had four coal-powered plants in the top 10, but now it's nearly all nuclear.
"And yet Texas generates less than 5% of its electric production from nuclear," Ray says.
"The solution seems simple here."
But what about Three Mile Island? Or Chernobyl? Or, more recently, Fukushima — whose 10th anniversary is coming up in a couple of weeks?

"The surprising thing… is that nuclear is actually the safest way to make reliable electricity when you look at even the consequences of the worst accidents we've ever had," says civil engineer Kristin Zaitz, co-founder of the organization Mothers for Nuclear.
"Any other energy source ends up, in the long run, killing more people, whether it's due to air pollution, whether it's due to industrial accidents. Air pollution kills about 8 million people per year."
Ms. Zaitz is among the people profiled in a lengthy New Yorker article published last week that tells us "the past decade has seen the rise of a contingent of strongly pro-nuclear environmentalists…
"Most nuclear enthusiasts believe that renewables have a role to play in the energy system of the future. But they are skeptical of the premise that renewables alone can reliably power modern societies."
Hear, hear. We can't imagine Akio Toyoda or Elon Musk would disagree. (Ironically, as Japan is weaning itself off nuclear post-Fukushima, it's becoming more dependent on… coal.)

Policy under Donald Trump was nuclear-favorable… and it appears set to remain so under Joe Biden.
Back to Ray Blanco: "Last May, Trump's Department of Energy released a blueprint to turn around America's nuclear sector and has seen plenty of applicants to the program. The goal here was to transform the nuclear sector, known for being bloated and inefficient, into one that is both safe and globally competitive.
"The Biden administration has also stated its support of this effort, which is further good news for the sector."
Ray's bottom line: "I'm bullish on nuclear in the coming months and years as people wise up to its benefits.
"The Global X Uranium ETF (URA) is one of the best ways to get exposure to the sector as a whole. This basket of stocks includes companies involved in mining and extracting uranium as well as companies that make parts for nuclear plants across the country."
If you're looking for one name with especially high upside, that's reserved for paying readers of Ray's Technology Profits Confidential. Access here.

Speaking of the Biden team's energy policy, what are the prospects for the "Green New Deal"?
Jim Rickards is back with us today as he continues to examine the new administration's potential impact on the economy: "This will be one of the legislative priorities that Biden puts on a fast track because a Republican takeover of the House in 2022 would stop it indefinitely.
"The overall Green New Deal calls for ending the use of oil and natural gas, moving to electric vehicles, solar, wind and geothermal power, imposing carbon taxes to reduce CO2 emissions and providing government subsidies to noncarbon-based energy technologies.
"Biden has already moved on some of these policies. He has temporarily halted all new oil and gas drilling leases and permits on federal lands. Biden is also moving quickly to make the ban permanent. This ban will kill the fracking industry and help to destroy what's left of the coal industry. Because of reduced supply, it will raise energy prices globally.
"His proposals will destroy high-paying jobs with benefits in the energy sector, raise energy costs for consumers and help to flat-line economic growth. Still, given the ideological momentum behind the Green New Deal and the imperatives of getting policies enacted quickly, it seems likely that some of these misguided provisions will become law at great cost to consumers and the economy as a whole."
Like it or not, a "greener" world will require more copper… which is one reason copper prices are now over $4 a pound for the first time in nearly a decade.
As we mentioned last month, an internal-combustion car requires nearly 49 pounds of copper to manufacture… and an electric vehicle needs more than 176 pounds.
And it's not just the United States aiming to go greener: Chinese demand will drive "the tightest phase in what we expect to be the largest deficit in a decade," per a report from Goldman Sachs. Goldman expects a new peak — exceeding the 2011 record of $4.50 — inside of a year.

To the markets, where all the major indexes are down… but it's the Dow holding up best by far.
At last check the Big Board has shed about 0.15% to 31,446. The S&P 500 is down nearly three-quarters of a percent and has surrendered the 3,900 level. The Nasdaq is taking the biggest beating — down nearly 2% at 13,609.
Gold is staging a nice recovery — up $24 as we write to $1,809. Silver is up 50 cents to $27.76.
Platinum and palladium are flat. If gold is benefiting from the safe-haven trade today, Bitcoin definitely isn't — it's pulled back 6.5% to $53,610.
Crude is rallying hard as the scope of the Texas disaster becomes clearer. A barrel of West Texas Intermediate is only a nickel away from $61 a barrel — another highest-since-early-2020 milestone.
The only economic number of note tells us we're nowhere near the onset of a "double dip" recession. The Chicago Fed National Activity Index's three-month moving average clocks in at plus 0.47 — far from the recession warning of minus 0.7.

Only in its creator's death is the origin of the Charging Bull sculpture on Wall Street becoming widely known…
On Friday, the Italian-American sculptor Arturo Di Modica died at age 80 in his hometown of Vittoria, Sicily.
He moved to New York in 1970, when he was not quite 30 years old — and steadily built a stream of wealthy clients. "He couldn't imagine when he ran away from home that he would be living this way," his dealer, Jacob Harmer, tells The New York Times. "He felt indebted to America."
And so, after the 1987 stock market crash, Di Modica was inspired to create Charging Bull as a tribute to the "strength and power of the American people."
Also in keeping with the American spirit, he didn't bother with permits and such. He rented a flatbed and had about 40 friends deposit it on Broad Street late one night in 1989.
"Police seized the 7,100-pound bronze statue from its position outside the New York Stock Exchange," the BBC recalls.
"But following a public outcry, city officials allowed it to be reinstalled days later in the heart of Manhattan's Financial District. It has gone on to become one of the most recognizable images of New York, and a major tourist attraction."
Now you know…

"One of the most underreported stories is that Texas almost lost a nuke plant," a reader wrote over the weekend — as if anticipating our main topic today.
"It shut down for cooling problems in record cold. These plants need outside power to not melt down.
"They are not economically viable until the costs of radioactive waste handling (for thousands of years or more) are figured out."
The 5: The long-term storage of nuclear waste is a stickler, for sure. Even The New Yorker article — largely sympathetic to the pro-nuclear environmentalists — acknowledges as much.
Way back in the 1980s, experts thought a place near Las Vegas called Yucca Mountain would be a solution. The effort never really got off the ground and stalled completely during Obamatime. The Trump administration made little effort to revive it, and last month, Energy Secretary nominee Jennifer Granholm declared during her confirmation hearings that the Biden White House opposes storage at Yucca Mountain.
For now, the waste produced at U.S. nuclear plants is stored on-site. Less than ideal, no doubt. The question can't be dodged forever…
Best regards,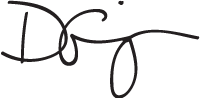 Dave Gonigam
The 5 Min. Forecast
P.S. Congratulations once again to readers of The Profit Wire — where Alan Knuckman and I team up to help subscribers profit from media misinformation.
Despite the market slump today, readers just bagged a 50% gain playing call options on Alcoa — after less than two weeks' holding time. And that's on top of 100% gains last week on Wells Fargo and Valero Energy.
The Profit Wire was far and away our most popular service last summer and fall — until we had to observe a strict subscriber cap and close it off to new readers.
The good news is that new slots will open up in the weeks ahead. We'll let you know as soon as we can make it official.