March 2nd, 2021
5 Min Forecast
Lightning-fast telehealth adoption…
… trumps telephone, automobile and smartphone
Rhodium's monstrous run-up
Ray Blanco: "Chip crunch has reached the White House"
Pandemic killed the video store
Steel-industry insider on tariffs… and national defense?

It's the fastest that any technology has reached critical mass — and our resident futurist Robert Williams says it's not too late to get in.
"For thousands of years, doctors and patients had shared intimate, in-person relationships," he explains. "In the immediate aftermath of COVID-19, however, 80% of checkups were suddenly being conducted over the internet."
Shortly after former President Trump declared the pandemic a national emergency on March 13, 2020, the federal government expanded Medicare to include telehealth benefits.
Fifty-nine days after that declaration, the managed-care giant Kaiser Permanente disclosed that 80% of its routine doctor visits had become virtual — compared with 15% pre-COVID.
Bob says it's "absolutely uncanny" for any technology to zoom from a 10–15% adoption rate to 80% in 59 days. In a little over eight weeks, the pandemic blew away every objection people might have had. OK, almost every objection…
Compare it with, say, the telephone — which took 59 years. That's how long it took to go from a 10% adoption rate in 1903… to 80% by 1962.
"Talk about a breakthrough technology: Telehealth grew 36,400% faster than the telephone," says Bob.
The gap isn't quite so extreme when examining other technologies: The automobile took 55 years to reach 80% adoption by 1970. It took home air conditioning 45 years, reaching 80% by 2002.
Even when you're looking at present-day high-tech marvels, it took the internet 19 years — reaching 80% penetration by 2012. Social media? Twelve years, hitting the 80% threshold in 2017. The smartphone? Ten years, going from 10% in 2009 to 80% only two years ago. Nothing like that had ever been achieved before.
"Yet," Bob points out, "telehealth grew 6,086% faster than smartphones."

"See, telehealth is one of those rare industries that mutually benefit all of the parties involved," he goes on.
The patient, the patient's employer, the insurer, the doctor and/or hospital? No one's a loser. Is there anything else about the U.S. health care system about which you can say that?
Bob sees several drivers for telehealth as 2021 rolls on — not least, higher internet speeds. In addition, there's the proliferation of stay-at-home medical devices that monitor a patient's heart rate, insulin levels and so on — transmitting that data to providers in real-time.
There is a potential speed bump coming next month: Medicare's embrace of telehealth has an expiration date of April 21. But there's legislation in Congress that would make the change permanent.

"Because telehealth is so rare in its ability to attract bipartisan support — especially in our currently toxic political climate — I believe the bill will pass," Bob tells us.
"Upon receiving congressional approval, the Telehealth Act would only require President Biden's signature to become federal law, officially unleashing a torrent of investment dollars into telehealth technologies and stocks."
Readers of Bob's entry-level newsletter Future Wealth are already well acquainted with the sector's profit potential. One of his first picks when he launched the letter during the pandemic's early throes last April was Livongo Health — which delivered a 212% gain in only four months.
Two of his other picks in the sector are also up by triple digits, a third is close behind… and he has a new pick with similar potential in the current monthly issue.
We'll be reopening Future Wealth to new subscribers soon. Watch this space…

After a monster run-up yesterday, it's no surprise the major U.S. stock indexes are taking a breather.
The S&P 500 logged its best day in nearly nine months yesterday; at last check, it's down about a half percent, back below 3,900. The Dow is faring better, back below 31,500. The Nasdaq is faring worse, back below 13,500.
Companies reporting their quarterly numbers today include Target — whose sales jumped 21% and whose earnings beat the Street's expectations. But it held off on issuing a 2021 outlook, and so traders are taking it to the woodshed — down nearly 5% as we write.
Turning to nondollar assets, gold took another hit after we went to virtual press yesterday and sits this morning at $1,728. Silver's at $26.46. Crude is little changed at $60.65. Bitcoin is likewise treading water at $48,558.

But then there's good ol' rhodium — up from $15,500 an ounce when we last mentioned it on Jan. 6 to $25,000 this morning.
Supply of the precious metal remains tight, but demand remains intense — especially as China ups its emissions standards. For all the talk about China's adoption of electric vehicles, gasoline engines still account for 90% of its light vehicle sales.
"Nearly 80% of the annual demand comes from the global automotive industry," S&P Global/Platts reminds us, "which uses the metal in catalytic converters, and it is hard to substitute in these applications due to its unique physical and chemical properties."
Meanwhile, the virus continues to hamper production from South Africa — which generates 80% of world supply.
Eventually, higher prices will spur the auto industry to innovate and allow for substitutes… but in the meantime, the price could go still higher from here. If your brokerage account gives you access to London-traded shares, there's a rhodium ETF with the ticker symbol XRH0. (That's a zero at the end.)
"The chip crunch has reached the White House," says our Ray Blanco on the science-and-wealth beat.
It was Ray who first tipped us off to the global semiconductor shortage in mid-January — well before it started making headlines.
Now it's hitting the auto industry hard, seeing as 40% of a new car's cost is its electronic systems. "Ford says it might have to slash vehicle production by up to 20%," says Ray, " and GM is feeling the heat too. Factory production in some cases has paused in order to wait for chips to arrive.
"That's drawn the attention of the Biden administration, which just reached out to Congress for $37 billion in funding to secure America's chip supplies. Biden also signed an executive order last week that will lead to the review of critical products used in vehicles, like chips and batteries.
"One solution could be to reconstitute U.S.-based semiconductor manufacturing," Ray says. "This is something that's gone overseas almost entirely over the past few decades.
"But it's starting to come back. Some of the world's biggest chipmakers are announcing that they are bringing the businesses back to the U.S. Last year, TSMC announced a $12 billion deal to open a plant in Arizona. Earlier this month, Samsung made a similar announcement for a $17 billion plant, likely In Austin, Texas."
Ray has a couple of companies in his Technology Profits Confidential portfolio that stand to benefit, whatever shakes out — e.g., a company that makes chip manufacturing equipment.
| | |
| --- | --- |
| ➢ | Over the weekend, we ran across an intriguing article suggesting the chip shortage is less a result of COVID disruptions to overseas factories… and more a consequence of the previous president's trade-war tactics. Perhaps we'll peel that onion later in the week… |

The pandemic just killed off the last of the video-store chains.
Blockbuster couldn't make it past 2014, but Family Video — owned by the Hoogland family of Illinois — continued to hang in there with about 700 stores.
For one thing, many of its locations were in rural areas lacking access to broadband internet. Others were in places where a Netflix subscription isn't affordable but a DVD rental now and then is. For another thing, the company owned most of its buildings rather than leasing them.
President Keith Hoogland — the second-generation leader of the company — figured the brick-and-mortar stores had another year or two of viability left, until the pandemic hit and state governments deemed his businesses "nonessential."
"Everyone talks about the blue-collar worker — the people who can't afford this and that — but then in this situation that's who they were hurting," Hoogland tells Newsweek. "They're not thinking clearly about what's essential for those people who are less fortunate.
"I think we realize there's been a lot of damage done to people in terms of depression and what if we thought about that in terms of what's essential? Entertainment could be essential when you're talking about having nothing to do."
The 250 or so remaining Family Video locations will close Friday.

After we mentioned rising costs for manufacturers in yesterday's 5, we heard from a reader who's a higher-up with a steel distributor.
"Here's a fun little piece of information about the cost of steel (flat-rolled steel used in automotive, construction, appliances)… It's up around 150% from August of last year. Hot-rolled steel was selling for $0.25/lb in August of last year. It's currently sitting at $0.62/lb.
"You can thank 25% tariffs as well as supply disruption due to COVID last year. Once the domestic steel producers (Nucor, Steel Dynamics, ArcelorMittal, Cleveland-Cliffs, etc.…) smell a tightening market they reduce capacity and cut off smaller customers, which creates more demand, pushes lead times out further, etc…. Their only competition is foreign producers, who already have duties and tariffs in place that make them uncompetitive.
"Oh, and the 25% tariffs in place are there by way of 'Section 232' for our 'national defense':
"At the present time it doesn't look like President Biden is going to do away with these tariffs anytime soon. It's really hurting manufacturers in the USA who use steel as a primary component of their finished goods.
"Some costs can get passed on, like in automotive, where steel/aluminum only account for a small percentage of the cost of the final product, but if you're a metal roof manufacturer and you try to charge double for your product people are going to look around and say, 'You know what, those asphalt shingles aren't too bad!'"
The 5: And the politicians never learn.
This is how it always goes with steel tariffs: Domestic steel jobs are saved, but many more jobs dependent on cheap imported steel go away.
Allow us to tell the story once more: When George W. Bush imposed steel tariffs in 2002, it saved 3,500 steel jobs — at the cost of at least 12,000 jobs in other industries, perhaps as many as 43,000.
That's according to research from the Institute for International Economics. Another study by the Citac Foundation pegged the number of lost jobs far higher — 200,000.
But don't get the idea that the tariffs backfired. They saved the seats of several Republican congressmen in the steel country of Pennsylvania, Ohio and West Virginia — which was the only thing Bush really cared about.
Best regards,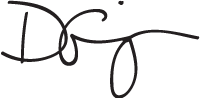 Dave Gonigam
The 5 Min. Forecast
P.S. Millions of shares of stock are "robo-traded" at lightning-fast speeds every day. Often, the bots are programmed to skim fractions of pennies off the trades of real people. You know, like you.
But our James Altucher has cracked the code of the high-frequency traders — giving you a chance to turn the tables.
Let him show you how at this link. But don't wait long. For reasons you'll see when you click, this message comes down when the market opens at 9:30 a.m. EST Thursday.