March 4th, 2021
5 Min Forecast
Nomi Prins on the "reopening" economy
Why small-cap stocks win the day
OPEC still sways the price of oil (for now)
Silver: The building block of the modern automobile
Rhodium is the new copper?
Restaurateurs get left out in the cold
A royal brand dispute… to the death!

Aaand… the Nasdaq is now in the red for the year 2021.
The "rotation" we've been mentioning now and then these last few months is well and truly underway. That is, a shift out of the "stay home" names that dominated much of 2020 — including those heretofore red-hot FANG stocks — and into the "reopening" names set to benefit from vaccines and the lifting of lockdowns.
Result? The Nasdaq dipped below breakeven year to date this morning… while the Dow and the S&P 500 are up about 4%.
Meanwhile, the small-cap Russell 2000 index is up about 13% year to date.
Hold that thought…

"It's going to be a different economy. And so we need to work with that," says Nomi Prins.
Nomi is our recovering investment banker — a veteran of Goldman Sachs, Bear Stearns and Lehman Bros. who's made a name in recent years as author of books like Collusion: How Central Bankers Rigged the World and as editor of two premium research advisories with our Paradigm Press unit.
She's spent a lot of time these last few months contemplating what the "reopening" world will look like — and how to adapt your portfolio to the new realities. She went in-depth on the subject this week with our executive publisher Addison Wiggin — as part of our Wiggin Sessions interview series.
Begin with what you probably suspect already: "For example, I think that people who have been telecommuting can live outside of more expensive urban areas, or just more expensive areas in general. The residential real estate frenzy of getting out of their urban areas will continue because I think more people will continue telecommuting."
Bad news for commercial real estate — all those empty offices, to say nothing of empty retail storefronts.

But that starts taking us into less obvious territory: "The old model will be supplanted by different businesses," says Nomi, "like data security, data collection, 5G, cloud computing and health tech, all with similar kinds of backdrops working together at a fifth of the rent to have this space.
"And I feel like there are going to be a lot of small businesses that are going to collaborate and take over some of the abandoned parts of what happened as we recover from what we had.
"So I think there's going to be a lot more awareness as we reopen. Going forward, we have to build stuff. We have to build connections between these new residences outside of cities, better and faster rails, better 5G, better networks, better broadband. Things like that I think will be a part of this recovered economy."

And if the White House and Congress push through an infrastructure bill later this year? That will only add fuel to what's already happening.
"I think ultimately some of the winners will be on the infrastructure side of companies that are transforming things that already exist or are building for new things, like those new residences, the new copper wires that are needed, more sustainable energy vehicles that are needed, like the silver for solar panels, that are just a mix of sort of old energy and new energy."
Altogether, Nomi is eyeing five related sectors to play the reopening — infrastructure, copper, travel and entertainment, 5G and energy.
How to play it right now? "One thing that puts all of these sectors together is that I think some smaller-cap companies moving into that space will be more 'live,' have more flexibility in terms of innovation and ultimately grab market share and become bigger than some of the bigger ones that had more attacks to their bottom line in this process."
So it comes back to small caps and their outperformance year to date. Look for it to continue. You can play it easily with the iShares Russell 2000 ETF (IWM).
Want something more specific, with bigger upside? Reopening plays will be the focus of a new research service Nomi is launching in the weeks ahead. As soon as it's ready to go, we'll let you know…

The big story in the markets so far today is how OPEC can still move the oil price, at least short term.
As we write a barrel of West Texas Intermediate is up nearly three bucks, past $64. There are only three times in the last two years the price has been this high — mostly driven by conflict in the Middle East that didn't last.
But this time the driver is an announcement that OPEC won't boost production next month… and Saudi Arabia will keep its production cuts in place through April. (And don't discount that "reopening" talk, either.)
As the day wears on, the Nasdaq is creeping back into plus territory… but it's still lagging the Dow and the S&P 500. The S&P is up strongest, about a half percent at 3,838.
It being Thursday, we have an update to the little chart of horrors — first-time unemployment claims clocking in at 745,000. That's up from the week before, but less than expected.
Alas, the number is still three times as high as it was in the waning pre-COVID days of one year ago.
Gold continues to languish, the bid presently $1,715. Silver is steady at $26.14. Bitcoin has slipped back below $50,000.
On the de-dollarization beat, Russian state media is talking up an eye-opening gold proposal.
Russia imposes a 20% value-added tax on gold bullion. Economics professor Valentin Katasonov tells the Russian business news agency Prime that eliminating the tax would inevitably spur demand.
Just one guy jabbering? Maybe, but the story's been picked up by the website of the RT network: "According to Katasonov, Russians could stop hoarding U.S. dollars if investment in gold was more profitable. This could trigger a domino effect in many other countries that would welcome an opportunity to challenge the exclusive status of the greenback, he added."
As we've mentioned for nearly seven years now, Russia and China are in the forefront of a movement to get out of transacting in dollars, the better to avoid Washington's sanctions and other forms of economic warfare. And the Russian government's gold reserves are by far the world's largest when measured as a percentage of its economy.
Back to silver — which Nomi mentioned as a reopening-infrastructure play.
We have proof this morning in the form of a report from the Silver Institute. It forecasts that by 2025, the auto industry's annual silver demand will grow from 61 million ounces to 90 million — a number rivaling that of solar panels, currently the leading source of demand.
Tiny amounts of silver go into nearly every component of a modern vehicle, according to this nifty diagram the Silver Institute nicked from Clemson University…
… and they add up to as much as an ounce of silver in many internal-combustion vehicles. In electric vehicles, it can be as much as 1.6 ounces.
Rhodium is getting so pricey, it's becoming the prime attractant for thieves who cut the catalytic converters out of cars.
"We've had 60 or 70 in just our shop alone if that gives you a sense of the magnitude of these thefts," Minneapolis mechanic Andrew Reichenbach tells The Washington Post.
For a long time it was platinum and especially palladium that made catalytic converters a juicy target. But with rhodium prices zooming from $3,000 an ounce when we first mentioned this precious metal two years ago… to a record $26,000 this morning… the calculus is changing.
Look for rhodium's supply deficit to persist. Typically it's mined as a byproduct of platinum… and platinum prices were depressed for years, up until just a couple of months ago. That put a crimp on production… and boosting production doesn't happen with the flip of a switch.
Speaking of pandemic-era thievery… it seems restaurants reliant on cold-weather outdoor dining are getting their heat lamps pilfered.
No hard numbers available, but anecdotal evidence abounds. "There have been thefts reported from Portland to Sacramento to Aurora [Colorado], affecting ramen shops, breweries, tapas restaurants and more," writes Jenny Zhang at the Eater website.
"If it's not locked inside your building, it's almost open game for criminals," says Chris Mullins, owner of McGillin's Olde Ale House in Philadelphia. Shortly before Valentine's Day, someone made off with four of his heaters. Between those and the propane to fuel them, he figures he's out $1,500.
Regular customers do rally around a restaurant when it happens: When the Marrow restaurant and butcher shop in Detroit was hit last November, they bought a record quantity of gift cards over a two-day period.
But good luck finding replacement lamps — in many cases the big-box stores are rationing them.
"They're a hot commodity in high demand," says Mullins. "You go up and down the street, you could probably sell them right off the back of your truck."

Amid a flurry of Harkle headlines in recent days, there's one with relevance to the business world that's caught our eye…
It seems an entrepreneur in the Philippines named Victor Soriano decided to name his new deodorant Archewell Harvatera.
Archewell happens to be the name of the foundation belonging to Prince Harry and Meghan Markle, in honor of their son Archie Mountbatten-Windsor. It's trademarked in the United Kingdom, European Union and United States.
But not the Philippines; the Harkles have filed early paperwork to challenge Mr. Soriano and a formal challenge is due by March 25.
Soriano is, if nothing else, defiant: "Harvatera is my own unique word — almost virgin in any world language as much as Archewell is," he tells World Trademark Review. "Put it together with Archewell and it becomes an entirely different word with another meaning in a much different… category altogether.
"I expect Meghan to take me head-on. All I can say is bring it on — I'll fight you, you'll see. We both have active marks so it's a showdown and I'm not backing out if that's how they handle things. It's a duel to death, I will never give up!"
We'll be watching this one — if for no other reason than Soriano's language being the sort of thing that can get you "canceled" these days in the United States…
Best regards,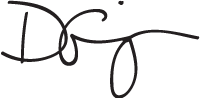 Dave Gonigam
The 5 Min. Forecast
P.S. Apropos of nothing, we first ran across the Archewell deodorant story in The Irish Sun yesterday. But when we clicked on the URL today, we got this…
The URL now includes the words "legal removal." And we had no luck finding the original at archive.org. Hmmm…