April 5th, 2021
5 Min Forecast
Nasdaq roars back…
… but the stodgy Dow outperforms in 2021
Zach Scheidt on "damaging" interest rates
James Altucher: Bitcoin $60,000
GloboTax? Janet Yellen and American exceptionalism
Corporate April Fools' stunt backfires
A reader on "New Deal" dollar versus 2021 dollar… "Lysol enemas"?!… And more!

The Nasdaq is roaring back.
As you might recall, the tech-heavy index stomped the S&P 500 and the Dow as stay-home stocks dominated 2020.
For the first few weeks of 2021, it appeared that outperformance would continue. Instead, it's now the stodgy old Dow leading the way, and the Nasdaq struggling to keep up.
But note the action last week as March turned to April. While the S&P 500 got all the headlines for leaping over the 4,000 mark, "I think the big story of the stock market last week was the TECH TAKEOFF!!!" enthuses our floor-trading veteran Alan Knuckman.
The last time the Nasdaq notched a record close was Feb. 12, just around 14,100. It bottomed on March 8 just over 12,600. By the end of last week, it had recovered half of those losses, resting at 13,480.
"A push above the 13,000 pivot point on a weekly basis sets up for another attack on the February peak," says Alan. "Unless it is different this time, a full 'V' recovery sends tech to 15,500 — nearly another 20% higher."
You heard it here first.
But a nagging question remains after the Nasdaq's choppy action starting in mid-February. So this morning, we briefly tackle some unfinished business…

"Why are higher interest rates so damaging for tech stocks?" a reader wrote our income specialist Zach Scheidt last month.
As you might recall, mainstream financial media latched onto the narrative of "rising interest rates" as the catch-all explanation for stumbling tech stocks.
We can't say this often enough: The media are forever seeking explanations behind every blip in the market, and they need make sense only on the surface.
Last Thursday is a terrific case in point: We were told stocks jumped because of "optimism" about the president's "infrastructure" plan. But if stocks had fallen, the drop could have been easily chalked up to the tax increases proposed to pay for the plan. See how that works?

Oftentimes the market, or a sector of the market, is simply due for a rest after rising too far too fast. But that's not a satisfactory explanation if you're writing an article for MarketWatch or running your mouth on CNBC. Doesn't attract eyeballs.
Still, there is a link between rising rates and at least some tech stocks.

"Investors are reacting to two major issues related to these higher rates," Zach explains.
"First, most small tech stocks will continue to need extra capital to fund growth opportunities. And with higher interest rates, any future borrowing will naturally make this capital more expensive.
"So some investors are selling shares because they realize interest costs will be higher in the future.

"Second (and perhaps more important) is the way Wall Street tends to value companies," Zach continues.
"There's a popular model for figuring out what a stock is worth called the 'discounted cash flow' model.
"Basically, this model looks at all expected future profits of a company and tries to determine what those profits are worth today. When interest rates are low, those profits are worth more in today's dollars.
"That's because it would take a lot more cash making just 0.5% or 1% to equal the profits you can expect to receive from a speculative company throughout its lifespan.
"But when interest rates move higher, the future profits become worth less in today's dollars. That's because if you took an equivalent number of dollars and invested in Treasuries yielding 2% or more, that money would grow more quickly. So you wouldn't need as much money to start with to equal the same value of the future profits from a tech company."
Now you know.
Bottom line: "As interest rates move higher, big professional traders are more likely to bail out on high-priced growth stocks — especially those with little or no earnings."

As a new week begins, the major U.S. indexes are all rising in about equal measure.
They're each up at least 1% at last check… the Dow now past 33,500, the S&P 500 less than 30 points away from 4,100 and the Nasdaq near 13,650.
To hear the mainstream tell it, traders are jazzed about the good job numbers that came out while the market was closed for Good Friday. But we can assure you that if the market was down today, the mainstream would tell us it was because the numbers were so good that traders were fretting about the Federal Reserve tightening policy sooner than expected. Again, see how that works?
And go figure, the market's up today despite a jump in interest rates. The yield on a 10-year Treasury note is now 1.72%, approaching the highs set in mid-March.
Gold is holding onto most of its big gains from last week, the bid $1,728 as we write. Silver's at $24.81. Crude is down sharply, nearly 3%, at $59.68.

At $59,108, Bitcoin is within striking distance of last month's highs — and little wonder, says our cryptocurrency enthusiast James Altucher.
Crypto hit a trifecta of good news last week, he tells us. "First, Reuters published a leak that payment company PayPal would be releasing a new feature that would allow customers to pay in Bitcoin, Ethereum or Litecoin for any purchase on the site." The feature would work at any of the 29 million merchants offering PayPal Checkout.
"Second, payments giant Visa announced that it would begin a trial to allow its partners to use USD Coin to settle transactions." It's taking place on the Ethereum blockchain using a cryptocurrency tied to the price of the dollar. No more settling transactions in days or weeks — how about less than 30 minutes?
"And third, Goldman Sachs announced that it plans to offer cryptocurrency investments to customers of its private wealth management group… The new offering would give customers the option to invest in a broad range of cryptocurrencies and related products.
"I expect we should see more announcements like these from other banks and institutions in the coming weeks as more companies signal to their investors that they intend to capitalize on opportunities in the cryptocurrency market."
And with Coinbase's IPO just around the corner? "With public awareness and access to cryptocurrency greater than ever," says James, "the case for Bitcoin has never been stronger."

Here comes GloboTax.
As we write, Treasury Secretary Janet Yellen is giving a speech arguing for a global minimum corporate tax rate.
Her rationale: If the United States is on the verge of jacking up its corporate income tax rate from 21% to 28% to pay for the president's public-works plan… well, we can't have other countries trying to undercut that now, can we? (Remember when the top U.S. rate was still 35% and scads of U.S. companies had moved their headquarters to Ireland?)
"We are working with G20 nations to agree to a global minimum corporate tax rate that can stop the race to the bottom." Yellen says.
Betcha GloboTax will be near the top of the agenda as G20 finance ministers meet virtually for this week's conference of the World Bank and International Monetary Fund.
As Axios reports, "By trying to convince other countries to impose a global minimum tax, Yellen is acknowledging the risks to the American economy if it acts alone in raising corporate rates."
Yup. If Washington acts alone, America will zoom back to the top of the chart when it comes to corporate tax rates. Read it and weep, courtesy of the Tax Foundation…

Here's what the mainstream isn't asking: How does Ms. Yellen propose to get "buy-in"? And if she fails, how might Washington impose its will?
Just play along with us here: Could Washington impose sanctions on nation-states that don't bring their corporate tax rates in line with America's?
As we said once again last week, Washington is already waging economic warfare against one-tenth of the world's countries — via sanctions and other punitive measures. These countries comprise a quarter of the world's population.
And other nations are frequently caught in the crossfire: This is why the French finance minister complained in 2018 about Washington acting as the "economic policeman of the planet."
For now, Washington can get away with it because the dollar remains the globe's reserve currency.
But the more that Washington throws its weight around, the more likely it is other countries will look for an escape route. China and Russia are already looking to set up an alternative to SWIFT, the global payments network effectively controlled by the U.S government.
We'll leave it there today. The "de-dollarization" story isn't going away… and GloboTax might well start a new chapter.

Stupid corporate April Fools' stunts: The European version of DoorDash decided it would be a swell idea to troll its customers with costly bills for food they never ordered.
On April Fools' Day, Deliveroo sent confirmation emails to thousands of its customers in France for pizza orders totaling $500 or more, each.
Here's one sent to a fellow who said he "almost had a stroke" when he saw it — 38 pizzas costing 466 euros, or $550…
"We confirm that it was an April Fool's joke," read a subsequent email. "You can enjoy the evening by ordering the pizza of your choice."
Yeah, not funny — especially a day after all of France went into a new lockdown.
Coincidentally, Deliveroo went public the day before April Fools' Day on the London exchange — and promptly tanked 30%. Deserving, no?

After we took note of the inflation-adjusted cost of the New Deal versus the current president's infrastructure proposal on Friday, a reader weighed in…
"The entire New Deal cost $41.7 billion in the 1930s = $778.2 billion inflation-adjusted today.
"The Golden Gate Bridge and the San Francisco-Oakland Bay Bridge were built in the 1930s for about $35 million and $78 million each, which would equate to $2.2 billion today… but it took about $6.5 billion to rebuild only half of the Bay Bridge nearly 10 years ago, and that despite advanced technology and machinery.
"Also it took over 10 years to complete in modern days, versus just four years then.
"So much for progress and politics. Standard inflation adjustment calcs have little relativity to today's real world numbers."
The 5: Yikes. That puts things in perspective…

"Trump the psychopath crook and con man lost. Eat your heart out and stop taking Lysol enemas," says a reader's cheerful note.
"Trump lost because Americans couldn't stand his toxic incompetence, cruelty and killing of Americans while aiding Putin. Trump lost, America prefers the Constitution to fascism. Sorry, blow your nose and stop whining like an addicted victim."
The 5: Uhhh… Something we said Friday?
Yes, we were skeptical about the "infrastructure" plan and its price tag. But memories are short… and so perhaps you missed it when we also attached the spend-a-palooza label to the CARES Act last year under Trump.
Or when we said the Trump tax cuts required accompanying spending cuts if they were going to make any positive difference. Otherwise it's just borrowing from the future.
Or when we routinely gave the side-eye to Trump's 17th-century approach to global trade.
Or when Trump partisans would write us demanding we "get on board with your president" — or even blame our little anti-partisan e-letter for contributing to his loss!
But if it makes you feel better about yourself to lump everyone, Dubya-style, into either "with us" or "against us," then there's not much we — or George Carlin, or now Charles Barkley — can say to persuade you otherwise…
Best regards,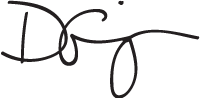 Dave Gonigam
The 5 Min. Forecast
P.S. Confidential to longtime readers of our sister e-letter The Daily Reckoning: By any chance do you still have one of the very first issues sitting on a hard drive somewhere?
Honestly, none of us is sure when the first one went out. Little did Bill Bonner realize at the time he was launching the first financial e-letter. It was just an experiment that happened to take off and revolutionize the newsletter biz.
The earliest we have on record is July 27, 1999. But there might well be earlier ones. If by some fluke you have one on hand, can you please forward to us? Daily Reckoning co-founder Addison Wiggin fancies turning it into one of those "nonfungible tokens" that are all the rage these days and trying to auction it off. Because why not?