May 10th, 2021
5 Min Forecast
Billionaire investor: "The thing about a bubble…
… "it can keep going"
Google habits of the investor set
Nomi Prins on fuel (and truck driver) shortage
Paying people NOT to work backfires
Back-to-school doubletalk… The Doge "Hustle"… And more!

"We'll be rather lucky to have this bubble last until May," said the investing legend Jeremy Grantham on a podcast three months ago.
You'll notice May has come — but not gone.
We mentioned Grantham's call at the time in February. He was all over mainstream financial media. Asked by Bloomberg whether then was the time to sell everything, he replied, "I suspect selling everything would work out just fine."
Grantham, as we noted, brings no shortage of credibility to his bubble call. He bailed from Japanese stocks just as they were crashing in 1990. He anticipated the dot-com meltdown in 2000. He was among the lonesome voices — along with our own firm — who said the mid-2000s housing bubble would end in tears.

Now, you wonder? Between the vaccines and the huge ramp-up in federal spending, Grantham is dialing back his certainty on the timing. But the outcome, he says, is in the bag.
"The thing about a bubble is if you can find more money and more crazy investors, it can keep going," he tells Business Insider in an interview posted just this morning.
But to him, everything's got the air of the year 2000. Pets.com — remember them? — peaked in March. The sell-off spread to other lighter-than-air dot-com stocks in April… then to the more substantial tech stocks like Cisco in the summer.
By September, the tech sector was down 50%, even as — get this — the S&P 500 was still flat. Only then did the broad stock market start reacting to the shakeout in tech. Two years later, the S&P finally bottomed after a grueling 46% drop.
And if you're looking for this year's version of Pets.com, Grantham says a good candidate might be Tesla — down 24% from its peak in January despite "brilliant" earnings numbers.
His conclusion: "We will have to live, potentially, possibly, with the biggest loss of perceived value from assets that we have ever seen."

If you want corroborating evidence, we found it a couple of days ago in this chart from Arbor Research & Trading.
It depicts bullish Google search activity for a host of asset classes and trading strategies.
If you want to click to enlarge, feel free, but the gist is that in recent weeks, bullish search activity has been fading for everything except commodities (a little) and cryptocurrencies (a lot).
Click to enlarge
Around here your editor's been making the case lately that the bull market in stocks feels a lot more like 1996 than like 1999–2000. And our floor-trading veteran Alan Knuckman is fond of saying, "If you're not long, you're wrong."
But even Alan says it's prudent to lay on a protective trade — "disaster insurance," he calls it. It's a very specific kind of safety trade — one where he's put down $10,000 of his own money.
You, however, don't have to put down anywhere near that much to get the benefits in the event of a steep market downdraft.
Just a few hundred bucks could, depending on how everything shakes out, deliver you as much as 40X your money — more than offsetting the losses elsewhere among your holdings.
Days ago, I debriefed Alan about how this strategy works and why he's so confident about it. You can watch our discussion right here. We advise you watch it right now, because we're taking it offline at midnight tonight.

To the markets… where blue chips are up and tech is down as the new week begins.
At last check the Dow is reaching higher into record territory — up more than three-quarters of a percent and past 35,000. But the Nasdaq is down more than 1.25% to 13,572. The S&P 500 is splitting the difference — pancake-flat from Friday's record close at 4,233.
Gold's rally is stretching into a new week — up $10 as we write to $1,840. Sliver's added a few pennies to $27.47.
Crude is pulling back from the $65 mark, a barrel of West Texas Intermediate now $64.77.
Gasoline futures leapt higher last night in reaction to the cyberattack that wound up shutting down a pipeline feeding much of the Eastern Seaboard. The White House moved quickly to loosen the rules capping the number of hours tanker truck drivers can be on the road.
Between that and the news that a few lateral lines between terminals and delivery points are already up and running again, those futures are now slightly in the red.

Not that we're out of the woods with gasoline supplies this summer.
Our investment banking veteran Nomi Prins sends along an interesting nugget about a shortage of qualified tanker drivers that's idled at least 20% of available trucks, according to the National Tank Truck Carriers.
Many drivers chose to retire amid the lockdowns a year ago. Others shifted to easier work hauling Amazon boxes — no extra safety protocols.

Yes, it's conceivable some gas stations won't have gas. Already that was the case during spring break in a handful of spots around Florida, Arizona and northwest Missouri.
"Imagine the hoarding with toilet paper and topping off of gas tanks that we see after hurricanes and you can see what might happen," warns Tom Kloza of the Oil Price Information Service. "It doesn't take much," he tells CNN — "crowd behavior can provoke shortages."

"You can scratch my car, mess up my house or even borrow my family's pet cat… but do not mess with my coffee!" says our Zach Scheidt, with a cheeky take on the April job numbers released Friday.
After dropping off the kids at school one day last week, Zach swung by an Atlanta-area Starbucks — only to find it closed. But there were plenty of signs that said, "We're Hiring!" and "Come Work With the Best Team Ever!!"
"It was clear," he says, "the store just didn't have enough employees to open up that morning — and I was livid!"
As we mentioned Friday, the Labor Department's estimate of new or revived jobs for April fell way short of expectations. Around the same time we went to virtual press, the U.S. Chamber of Commerce called for an end to the supplemental $300-a-week unemployment benefits set to continue through September.

"The disappointing jobs report makes it clear that paying people not to work is dampening what should be a stronger jobs market," says the Chamber's chief policy officer Neil Bradley.
The Biden administration is pushing back against that narrative, saying the No. 1 factor that keeps people from returning to work is fear of the virus. (Still? With some states saying they have a surplus of vaccines now?) More credibly, another factor is parents having trouble finding child care.
But when your typical unemployment recipient collects $618 a week — and those are the Labor Department's figures — he or she is better off than someone working full time at $15 an hour.
"Our economy is in a very strange spot," Zach laments — a situation that presents both risks and opportunities in your portfolio. Keep an eye on his free Rich Retirement Letter this week for details…

What fun is a currency collapse if you can't make some cool art out of it?
At a nightclub in Beirut, 28-year-old Lebanese artist Carlo Kassabian is displaying a work he calls Menhara, or Collapse.
Those are little floating pieces of paper you see in the pictures — mock Lebanese pounds with only zero digits and reading "Bank of Dreams."
We last chronicled Lebanon as an economic basket case more than 18 months ago, pre-virus. It hasn't gotten any better. Indeed, it's a calamity second only to Venezuela according to Johns Hopkins economist Steve Hanke — with an unofficial inflation rate of 343%.
Kassabian describes his work like so to the AFP newswire: "It represents a party, a frozen party, like you can see all the details, the bottles, the cups, it's like frozen, it's not reachable anymore. And it's all covered with blankets, emergency blankets, which is something used medically when something (someone) is frozen, is in shock, they put it on it. So it's a frozen party,"
And exhibited in a nightclub that was surely shuttered for many months by COVID lockdowns — poignant, judging by the pictures. Probably chilling if you actually walk through the thing…

"Instead of taking a snarky shot at the teachers unions," a reader writes, "perhaps The 5 could have provided some perspective to the reader from Wyoming considering they have about six people per square mile in their state."
(The reader from Wyoming mentioned schools there have been open since last fall.)
"I live in a much more densely populated state and while many of our schools have had a virtual/in person hybrid situation it's likely it's helped save lives. I would imagine the families of the teachers who lost their lives due to their exposure to COVID in other parts of the country wished their states and school districts exercised more precautions.
"Enjoy reading The 5 and the balance you so often provide."
The 5: Well, OK, a little context then. Glad you brought it up.
In the back of your editor's mind was a recent account I'd read about the current CDC director Rochelle Walensky. Last July, when she was chief of infectious diseases at Massachusetts General Hospital, she pushed back against CDC guidelines insisting both kids and teachers need six feet of separation at schools. "I do think if people are masked, it is quite safe and much more practical to be at three feet," she said. Even the WHO said at the time that three feet was adequate.
Fast-forward to Feb. 3, 2021. Walensky is the new CDC director. She tells reporters, "There is increasing data to suggest that schools can safely reopen and that safe reopening does not suggest that teachers need to be vaccinated in order to reopen safely."
White House spokeswoman Jen Psaki is quick to say, "Dr. Walensky spoke to this in her personal capacity." Hmmm…
On Feb. 12, the CDC releases its new school-reopening recommendations. After having met with the heads of both the National Education Association and the American Federation of Teachers, Walensky does a total about-face as summarized by Reason's Matt Welch: "Not only did Walensky reaffirm the six-foot rule she had previously opposed, but she took the further step of asserting that schools currently operating under a three-foot standard were objectively unsafe."
What would make the schools safe again, asks CNN's Jake Tapper? "The American Rescue Plan has resources, $130 billion of resources, to facilitate and help schools get there," Walensky replies.
But as Welch points out, less than 5% of the K-12 education spending in that bill is devoted to better ventilation, protective equipment, etc. Most of it is for hiring and retaining personnel. "That's where the fingerprints of the teachers unions start to stand out on the page," he writes. "Districts adhering to the six-foot rule require massive staffing increases to keep classes, and even buses, half-full.
"The Rescue Plan, which comes on top of the $69 billion in extra (and still largely unspent) funding Congress appropriated to K-12 in 2020, bankrolls this hiring binge. All at a moment when families are abandoning the public school system in record numbers."

Finally, a reader feels compelled to remark about Dogecoin, even though we haven't mentioned it in a week.
"This is the Theater of the Absurd, Fantasy Land and a Fool's Paradise all in one; ergo, the quintessential question is are they clowns, cretins or crooks? It's embarrassing for the greatest (supposedly) free enterprise economy in the history of the Earth."
The 5: It's our general policy that unless we have something unique — or at least unorthodox — to say about one or another item in the financial news, best to keep our silence.
And so it goes with Dogecoin — even after Elon Musk called it a "hustle" on Saturday Night Live and then proceeded to declare he'll accept it as payment for a SpaceX moon mission next year.
Really, what can we say? Well, aside from the fact DOGE collapsed from 67 cents to 52 cents in the hour after SNL hit the airwaves Saturday night, and it's back to only 49 cents as we write…
That and the fact someone made a lot of money off those moves…
Best regards,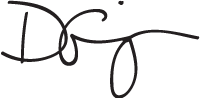 Dave Gonigam
The 5 Min. Forecast
P.S. We're not among the sizeable crowd that says the Dogecoin phenomenon is just one more sign that the stock market is overdue for a big fall.
But… now would be an ideal time to add a "disaster insurance" position to your portfolio. Just because you never know what might set off the next market downdraft. Or when.
We have exactly the strategy in mind, too. Watch right now and start preparing yourself for the next "Black Monday," whenever it arrives. The presentation is still available to watch through midnight tonight.