June 7th, 2021
5 Min Forecast
The most interesting Silicon Valley investor…
… you've never heard of
What market red flags does he see?
"This is why young people buy crypto"
First FDA-approved Alzheimer's drug since 2003
Rocket man: Jeff Bezos, his bro… and the final frontier
RIP to a pugnacious economics blogger

He's the most interesting Silicon Valley legend you've never heard of. And he's concerned about "very frothy" markets right now.
Sandy Robertson is the son of a restaurant owner from the Chicago suburbs. He made his way west as a young man. Working as a broker whose territory included Iowa and Nebraska in the 1960s, he helped Warren Buffett build his stake in American Express.
Then his employer Smith Barney — you might remember the TV commercials about how "they make their money the old-fashioned way… they earn it" — shipped him off to San Francisco.
Where he stayed. As the decades went on, he founded two investment banks that underwrote many of the 1990s' most phenomenal tech successes — for instance, taking Dell Computer public in 1988.
But he kept enough emotional distance from the sector that he warned in 1999 how the dot-com bubble was close to bursting — which it did in early 2000.
Now at age 90, Robertson stays busy as a board member of Salesforce — and founding partner of a private equity firm.

"I told my younger partners, let's not confuse a bull market in technology with investment judgment," he tells the Financial Times.
That's a gentle way of telling the young pups they were born on third base and thought they hit a triple. Of course they're going to look brilliant amid a roaring tech bull.
And it can't last forever, he says. What warning signs does he see?
The boom in SPACs — the so-called blank-check companies that well-heeled investors form for the purpose of merging with an established company to take it public. "There are some of them that are pretty good, but at the bottom there is a lot of junk." As a whole, "the time is running out on them"
The risk that hackers pose to cryptocurrencies: "Someone is going to hack Bitcoin one of these days… The hacking that is going on from Russia and China, and who knows where it is going on, is just incredible"
The tax picture: While Robertson donates to Democrats, he's wary about jacking up the capital gains tax — especially if California state government opts to squeeze the wealthy even more than it does already: "It will limit the ability to raise state taxes because they will lose important people."
To be clear, Robertson doesn't believe the present moment is a full-on mania akin to 1999.

Still, "we are in a very frothy period here, too," he avers.
It's times like these that are the most fraught for everyday retail investors. Sell everything? Maybe, but if the bull isn't done rampaging yet, that means giving up huge potential gains. But you can't time the market and hope you exit at the tip-top, right?
What to do, what to do…
Resolving this conundrum is the whole idea behind the "disaster insurance" trade favored by our floor-trading veteran Alan Knuckman. It's the sort of trade that made $60 million for Nassim Taleb off the 1987 crash… and $725 million for Michael Burry amid the Panic of 2008.
No, you won't make that sort of money; those guys had enormous starting stakes. But you can do something similar starting with as little as a few hundred dollars. Depending on how events break, you could make up to 40 times your money.
That would more than offset any losses elsewhere in your portfolio. You could sleep at night while your friends and neighbors freak out.
Watch my exclusive debriefing with Alan right here. Do it now, because the video comes offline tonight at midnight — and I can't make any promises about when it'll be available again.

In the meantime, the markets today look quietly indecisive.
At last check, the Dow is down about four-tenths of a percent at 34,622… the S&P 500 down about a third of a percent at 4,216… and the Nasdaq barely in the green at 13,822.
Gold has added a couple bucks to $1,894. Silver's up about a dime to $27.90. Crude has shed 38 cents to $69.25.
Bitcoin languishes just above $36,000, unfazed either by El Salvador possibly making it legal tender… or by Donald Trump going on Fox Business and calling it "a scam… I don't like it. Seems like another currency competing against the dollar." (The U.S. dollar is El Salvador's official currency.)
Meanwhile, food for thought…

In a strange but not-unexpected development, the FDA has approved the first new Alzheimer's treatment since 2003.
Strange because Biogen's drug called aducanumab isn't particularly effective. "Biogen submitted aducanumab to the FDA for marketing approval despite the fact that initial results from its Phase 3 trial showed no improvement in Alzheimer's measures," says our science-and-wealth maven Ray Blanco, who's been following Alzheimer's treatments for a decade now.
"Last year, an advisory panel convened by the FDA to consider the merits of this drug voted it down.
"Aducanumab works in Alzheimer's disease by attacking clumps of beta-amyloid proteins. These accumulations are a classic hallmark of this disease.
"As I've pointed out in the past, however, that clinical data in favor of aducanumab are actually quite modest. I don't think this drug will be a major game changer for patients. But the potential market is huge, which is why the FDA's 'give this drug the benefit of the doubt' tone in documents moved this stock up by such a huge amount in the first week of November."
Indeed, BIIB spiked over $360 back then before instantly crashing back to $220. It's spent most of the last five months oscillating between $260–285. Today? Up to $450.
Ray is far more enthusiastic about a tiny biotech player that takes an entirely new approach to those beta-amyloid proteins. More to come…

And another thing today…
That's a reference to the $10 billion tucked into a Senate bill for Bezos' Blue Origin — a booby prize for Blue Origin losing out on a juicy NASA contract given instead to Elon Musk's SpaceX. Passage appears near-certain; a procedural vote last month went 71-27 in favor.
Passings: We'd be remiss if we overlooked the death of the economics blogger Robert Wenzel.
"Robert passed away peacefully in his sleep on May 25, 2021, in San Francisco, California. He was 63," says a statement from the family posted at his Economic Policy Journal site.
Whatever killed him, he stayed busy to the end — with a post that very day about former Treasury Secretary Larry Summers sounding the inflation alarm.
In addition to his blogging, Wenzel published an independent investing advisory. He championed the Austrian School of economics, made famous by 20th-century giants like Mises and Hayek.
Brilliant at times, stubbornly doctrinaire at others, but always hard to ignore… Wenzel has been cited in these virtual pages a couple dozen times over the years.
In particular, The 5 is indebted to him for two insights we've shared before, but they merit a revisit today…

The first is the backstory about how Michael Bloomberg built the empire bearing his name — and a net worth of $59 billion.
"Bloomberg was successful," Wenzel wrote, "because of a monopoly on an inside Treasury securities quote it could provide that no one else could.
"In the 1980s, Bloomberg had the right to supply the 'inside quote'… It's the quote that primary dealers (those that trade with the Fed) show amongst themselves when trading Treasury securities with the Fed. Back in the '80s, the Federal Reserve didn't announce in advance changes in their fed funds policy. You would get a sense for what the Fed was doing by watching what trades the Fed was putting on.
"This trading was done through the primary dealers and was reflected in the primary dealers inside quote on Treasury securities. When the Fed entered the market, you could tell by seeing the changes on the inside quote as the primary dealers adjusted their quotes to the Fed trades. Before Bloomberg, the only people that saw the inside quote were the primary dealers themselves.
"Back then, if you were a bond trader, that inside quote was a gold-mine source of immediate information as to what the Fed was doing, if you could get at it. Michael Bloomberg (former Salomon Bros. partner) was given the monopoly right to provide the inside quote on his terminals. Thus, every bond trader needed the Bloomberg terminal. Without it, you were trading blind."
Exactly how Bloomberg acquired exclusive access to this desirable information, no one has ever explained. But it was the foundation for the Bloomberg Terminal, Bloomberg News, Bloomberg TV, Bloomberg Businessweek…
The other Wenzel insight is less profound — but nonetheless revealing. He inadvertently developed a Janet Yellen drinking game.
When Yellen was up for confirmation as Federal Reserve chair in 2013, Wenzel noticed something curious: "Whenever she faced a hostile question, she started her reply with 'so.' The 'so' makes no grammatical or logical sense. But she did put it at the start of every hostile question."
Ditto for her first news conference once she was confirmed, where she faced 15 questions total. "With seven of those questions," Wenzel wrote, "she started the answer with the word 'so,' with the other eight she did not. Indeed, the most challenging questions did come from the reporters, where she replied starting with the word 'so.'"
As we pointed out at the time, answering a question this way betrays that you're not 100% confident in what you're saying. Or that it doesn't jibe with what you said earlier in the discussion.
It's not just a Yellen thing. In October 2018, as the stock market was starting to crack, we took note of how Yellen's successor Jerome Powell did the same thing at a press conference — 29 questions, 17 answers that began with "so" or a slight variation thereof. Heh…
Anyway, we extend a final tip of the hat to Mr. Wenzel, his pugnacity and his heterodoxy. Too soon. RIP.
Best regards,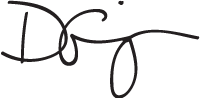 Dave Gonigam
The 5 Min. Forecast
P.S. Coming offline tonight at midnight is your best shot at cushioning your portfolio from a potential market crash.
It's a one-of-a-kind "disaster insurance" strategy — proven time and again in market crashes going back to the big one of 1929.
You don't have to stake a huge portion of your portfolio to make it work, either — as little as 1% can keep you covered. If no crash happens, it's money you won't miss. But if it does, you'll be so grateful you took this step. That's why we call it insurance.
Alan Knuckman and I walk you through it at this link. Again, it comes offline tonight at midnight — possibly for good.