July 9th, 2021
5 Min Forecast
Big antennas, 1950s style: A status symbol
Tiny antennas, 2020s style: You don't even know they're there
A milestone in consumer debt
Now it's the grocers who are stockpiling
Freight haulers looking for a very good 2021
American mask-makers circling the drain
Stocks rebound… the case for a higher gas tax… the state where electric vehicle owners are punished for their virtue… and more!

"There was a time when a large rooftop antenna was considered a status symbol! My, how things have changed," marvels George Gilder — our resident tech visionary.
Once a status symbol, then an eyesore, now a memory.
At age 81, Mr. Gilder is among a dwindling cohort of Americans who have adult memories of those days.
But never mind the past. As the man sometimes dubbed "America's No. 1 Futurist," he's eyeing profit opportunities in the next generation of antenna technology that — for better or worse — enables our always-on lifestyle.

Antennas are all around us these days. It's just that they're so small, we don't give them a second thought.
"Wherever there is a wireless communications device," says George, "there is an antenna. Which means everywhere."
Your smartphone would be a brick without the antenna inside the case. (Heh, some of the first iPhone users in 2007 complained it was a brick, given the quality of the antenna.)
"The advent of the 'internet of things' and ubiquitous wireless connections," George says, "finds antennas in everything from connected vehicles to smart thermostats to industrial sensors to in-home Wi-Fi to your RFID-enabled key fob.
"Obviously, in order for this to happen, antenna size must be dramatically decreased. But this process of shrinking introduces myriad engineering challenges.

"Thankfully, a raft of new technologies, cleverly engineered dielectric materials and novel approaches to interference rejection help us around such problems," George tells us.
For instance, he has his eye on a tiny company — with a market cap of only $200 million — using novel designs delivering ever-improving performance.
"In the case of Wi-Fi," he says, "those performance improvements include noise reduction, smaller device size, better isolation for complex antenna solutions (e.g., Wi-Fi & IoT) as well as increased flexibility in choosing antenna locations."

And when it comes to 5G, the company is overcoming an enormous obstacle — the walls inside your home or workplace.
Many 5G devices rely on the ultra-high-frequency bands (somewhat higher than the UHF TV channels of old)… but those aren't the bands that deliver the top-notch performance promised by 5G. For those, you need to move into extremely high-frequency bands — the so-called millimeter-wave frequencies.
Problem is, signals using those frequencies have trouble penetrating walls and glass. But George says this company is coming up with an ingenious workaround.
Obviously, we're going to respect George's paying subscribers and withhold the ticker — especially for such a tiny company. We're simply trying to illustrate the "moonshot" potential of many of the companies he follows.
At the same time, however, he's spent several years working on a behind-the-scenes project that might prove to be the capstone to 55 years of hard work. As a reader of The 5, you can be among the first to hear about it.
There won't be a press release, no public announcement, no dog-and-pony show. He'll simply sit down and tell you what he's been working on in a private message that will hit your inbox this coming Monday at 2:00 p.m. EST. Keep an eye peeled…

So much for yesterday's stock-market freakout.
At last check, all the major U.S. stock indexes are reaching for records — with the Dow taking the lead, up 1.25% and only 150 points away from 35,000.
The S&P 500 is up 1%, just barely eclipsing Wednesday's record close at 4,364. The Nasdaq is up three-quarters of a percent, likewise inching past Wednesday's record close at 14,675.
Interest rates — the alleged catalyst for yesterday's minor stock-market spill — are climbing for the moment, the yield on a 10-year Treasury approaching 1.35%.
Gold is back above $1,800 and silver back above $26. Crude is bouncing hard after a sell-off earlier this week, up $1.78 to $74.72.

For the record: Americans have resumed piling up credit card debt.
They added $9.2 billion in revolving debt during May, per the latest consumer credit figures from the Federal Reserve. That's the biggest monthly increase since late 2019.
Meanwhile, Americans added $26.1 billion in automobile debt and student debt. That's the highest monthly increase on record, but not as surprising since that figure has been rising steadily for a while now.
Put the two figures together and non-mortgage debt exploded $35.3 billion in May — a record monthly increase, and nearly double what the "expert consensus" among dozens of economists surveyed by Econoday was expecting. Hoo-boy…

At the start of the pandemic, it was consumers who were stockpiling. Now it's the grocers.
"Supermarkets around the country are gearing up to stock their shelves ahead of rising costs they may see in the future," says our investment banking veteran Nomi Prins.
Nomi points us to figures from Associated Wholesale Grocers, the country's biggest grocery wholesaler — which recently loaded up on 15–20% more inventory, mostly the processed packaged stuff with longer shelf life. Says CEO David Smith to The Wall Street Journal, "We're buying a lot of everything. Our inventories are up significantly over the same period last year,"
But those bigger supplies are often coming at a higher price. Per Nomi, "Supermarkets say they are passing along some of those price increases to customers who continue to buy more groceries than they did before the pandemic.
"And when supermarkets stockpile goods, it comes at the risk of a serious shortage down the road, especially if another pandemic occurs in the near future and Americans are told to hunker down once again."

"Freight is one of the most important parts of supply chains and it'll play a big part in getting our economy back up to speed," says our income-investing specialist Zach Scheidt, tackling another "reopening" angle.
"The bottlenecks created by the pandemic and subsequent shutdowns should drive profits for transportation companies that are helping manufacturers move their products as the economy reopens."
Meanwhile, "a big problem for manufacturers will be getting their product back out to buyers as the economy reopens. They'll be willing to spend more of that cash in order to secure contracts with transportation and freight companies so they can move materials and products to meet demand.
"A combination of higher inflation and higher demand for transportation stocks should lead to better pricing for the industry. That means more dollars for every ton of freight moved!" Yes, Zach has a name in mind for readers of his entry-level newsletter, Lifetime Income Report.

Supply-chain snags we hadn't started thinking about yet: "A trade group representing more than two dozen mask manufacturers in the U.S. says many members are weeks away from shutting down," reports the FreightWaves website.
Indeed, "the American Mask Manufacturers Association (AMMA) warns that most member companies will go out of business by the end of July without government support."
As you might recall, medical-grade masks were in alarmingly short supply at the outset of the pandemic (owing in large part to idiocy at the FDA, but that's another story). Demand in March 2020 skyrocketed 14,000% year over year. Domestic producers swung into action.
But in time, hospitals rebuilt their stockpiles, and people started getting vaccines. Demand is waning. "If these mask manufacturers close, it won't be possible to restart production the next time our government encounters a crisis requiring PPE," says AMMA co-founder Brent Dillie — who's openly asking for government help.
Hmmm… If the "variants" take off in a meaningful way, we can't rule out a return of panic buying.
For the moment, though, N95 masks are — well, not a dime a dozen, but a package of 10 can be had easily for about $18. And if you're willing to settle for the nearly-as-good KN95s, the same amount of money gets you a package of 25.

To the mailbag: "It seems to me from reading about the federal gas tax, which is 18.4 cents per gallon, it seems to be overdue for an increase.
"If that number was set in 1993 and the dollar has devalued since then, then instead of another trillion-dollar program for this or that, why didn't we just be responsible citizens and leaders and raise it a few times along the way?
"I come from Iowa and I remember as a kid several decades ago Gov. Robert Ray led the charge to come up with a deposit on aluminum cans and glass bottles to kelp keep the state looking better. I remember going through the ditches and collecting cans and bottles years ago and redeeming them for cash. It was like finding free money!
"The original nickel for a can and 10 cents for a bottle deposits are still the same after 40 years but the value of money has gone down a lot in those decades.
"Why can't we get leadership that would increase it to 25 cents per can and 50 cents per bottle today? People would go back to scouring the ditches and helping keep the environment clean. And if someone wanted to work to earn cash, more power to them.
"Responsible leadership at both the state and federal levels have gone extinct. Thus, I don't vote anymore, because they mostly appear to be self-serving folks.
"So to end where I started, today the federal gas tax should be higher to help pay for infrastructure projects as we go through time.
"Of course, if things didn't devalue, there would be little need to increase anything."
The 5: That's the rub, isn't it? Even going by the government's official inflation figures, achieving the purchasing power of 18.4 cents in 1993 requires 34 cents today.
Oh, but inflation isn't a problem, the mainstream tells us: "Inflation's Silver Lining: Higher Salaries," says a CNBC headline.
Reacts a wag on Twitter, "Is someone at CNBC trying to put The Babylon Bee out of business?"
"I thought I would respond to the reader wondering how to collect highway funding from electric cars," reads our next entry.
"I live in Oregon. When you register your vehicle for two years, you pay $122 if it is a gas hog and gets 0–19 mpg, $132 if it gets 20–39 mpg and $152 if it gets 40 and over mpg. All-electric vehicles pay $306!
"I would be shocked if Oregon is the only state charging electric car owners more one way or another. I also want to point out a dirty little secret that never seems to be in the news. Electric cars weigh about 1,000 pounds more than equivalent-size gas cars. Because of that they do more damage to the roads and wear out their brakes and tires faster, so they emit more toxic brake and tire particulates, which according to some studies is 1,000 times more toxic than the exhaust coming out of the average gas vehicle.
"Sorry for popping your 'zero pollution' bubble, EV owners. Once again, there is no solution, only trade-offs."
The 5: Trade-offs? Ooh, wait till you see our Saturday edition tomorrow…
Have a good weekend,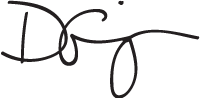 Dave Gonigam
The 5 Min. Forecast
P.S. Congratulations to readers of Ray Blanco's Technology Profits Confidential. As Richard Branson gets ready to blast off into space aboard a private craft on Sunday… Ray urged his readers this morning to take 343% profits on Virgin Galactic.
And it's not their first go-round with SPCE; Ray first got his readers into it in October of 2019, exiting a portion of that position for 250% gains in February 2020 — just before the market took its pandemic tumble. Nice.
What's Ray got on his radar that should interest you now? Well, check this out.