August 24th, 2021
5 Min Forecast
OK, now we get why the reader yesterday was teed off
Our weighty responsibility vs. "mainstream" financial media
Are we "crazy" — or is there method to the madness?
Fed policy change good for banks (say it ain't so)
The market for new housing stabilizes… semiconductor giant looks to charter containerships… prisoners turned meatpackers to address labor shortage… and more!

"Don't play ignorant," a reader scolds us.
We're departing from the norm for today's 5. Ordinarily we save our mailbag section for the end of our daily missives. Today we're turning the issue upside-down in the interest of transparency.
We'll get to the reader's specific complaint… and another reader's separate complaint… anon.

But first, it's worth pointing out we take reader feedback way more seriously than perhaps any other form of financial media out there.
That's owing to the unique nature of our business model. We generate the overwhelming majority of our revenue through the subscription fees of readers like you.
Compare that with a typical financial website, to say nothing of the financial cable channels. While creating content supposedly on your behalf, they get the bulk of their revenue from advertising. In the event of any conflict between an advertiser's interest and the reader-viewer's interest, guess whose interest wins out?
Basically, our business model cuts out the middleman. We don't have to look over our shoulder, worried what advertisers might think about our content. You pay us directly for the research and recommendations we deliver in our paid publications.

That's a weighty responsibility we take on, compared with "mainstream" financial media. After all, you've sought us out for the purpose of preserving and growing your wealth.
I've seen it done both ways. Having spent two decades in broadcast news before moving on to financial publishing in 2007, I can tell you I much prefer this model. Simple, clean, straightforward.
So even though The 5 Min. Forecast is a "free" e-letter — in the sense that it's a bonus on top of your paid subscription — we take reader feedback with utmost seriousness. When you send an email to The 5's inbox, it's not read by some flunky. The first person to see it is either Emily or me.
That's because we want you to have a good customer experience… to renew your current subscription when it comes up… ideally, to add another subscription or two before then. If you have a serious concern, we want to address it.

So back to the reader who says, "Don't play ignorant."
The context: In yesterday's edition, we heard from a reader who said, "As a lifelong do-nothing Democrat and a loyal reader of The 5, I would appreciate it if you would stop using your publication to bash those of us who believe Trump was, and is, a far bigger threat to our country than any other Democrat."
We truly had no idea what he was talking about… until today's reader weighed in.
"You know exactly what the offended reader is talking about. Your sister publication The Rundown included anti-Democrat, pro-Trump partisan fear-mongering in yesterday's edition."
The reader then cut and pasted a "space ad" for one of our paid publications. It was indeed highly partisan, including a reference to "do-nothing Democrats" — hence the original reader's tongue-in-cheek self-deprecation.
Finally I could put two and two together. The original reader was responding to that ad's appearance in The 5's Saturday edition.
More from today's reader: "I have seen this exact or similar rhetoric in other publications I subscribe to, and you can be sure that from now on I will be looking carefully to see if it appears in any future 5 Min. Forecast editions."

To begin with, yes, I'm going to plead ignorance. And then I will throw myself on the mercy of the readership… and, finally, do what I can to make it right.
You might be surprised to learn I have nothing to do with the composition or selection of those ads.
As a matter of fact, different readers see different ads — depending on what subscriptions they already have with us. We have very smart marketing people who figure out all manner of complicated stuff like this, which frees me to focus on the actual content of each day's issue.
So my general advice is if you're annoyed by one or another of our space ads, that you treat it the way you'd treat, say, an annoying commercial during a ballgame. Ignore it and move on. Life's too short and all that.

That said, there's a complicating factor here.
It turns out the highly partisan space ad was for my own paid publication, The Profit Wire. And if you clicked on the highly partisan space ad to watch the full-length sales presentation for The Profit Wire, basically the first thing you saw was my mug.
For me, that juxtaposition is too close for comfort.
The 5 has long cultivated an "antipartisan," pox-on-everyone's-houses political stance — to the extent your editor wishes to engage in politics at all.
So I don't want to be identified with anything that contributes to the bogus tribal-identity culture wars — which serve only to further the divide-and-rule aims of the power elite. Remember, as the late George Carlin said, it's a big club and you ain't in it…
Therefore, I will respectfully ask our marketing folk to cease running that particular space ad for The Profit Wire. They might even be taking it out of the rotation anyway, seeing as it appeared to be a mediocre performer as measured by sales. (Which, if you were offended by the ad, ought to make you feel pretty good — the marketplace in action!)
But we're not done addressing reader objections today, especially as they pertain to The Profit Wire…

"You guys are crazy and just a bunch of muckrakers — take me off your email list," a reader demands.
That's all the reader wrote. Fortunately he included the subject line "Black Monday," so we knew immediately what he was talking about.
We've taken an unusual marketing angle for The Profit Wire this year — in part because we're trying as a firm to move away from appeals to raw greed and the perception of "get rich quick."
Thus, we introduced the ever-present possibility of another Black Monday, and the "disaster insurance" strategy developed by our floor-trading veteran Alan Knuckman, my partner on The Profit Wire the last two years.
Here's the thing: If you'd watched the presentation all the way through, you'd know that Alan is very bullish on the stock market. (He never tires of saying, "If you're not long, you're wrong!")
And he's guided Profit Wire readers to exceptional gains as the market has risen steadily. Going back to last October, we've booked 69 winners out of 80 total trades. The average trade — including the losers — notched a 38.3% gain in 60 days.
But even Alan believes it's prudent to hedge against a sudden market downdraft. "Disaster insurance" as he calls it. Like a real insurance policy, you hope it never pays off… but if it does, you're glad it's there.
Yes, invoking a new Black Monday is tantamount to grabbing the reader by the collar and giving him a good shake. We knew that going in. No apologies for it. Sometimes that's what it takes to encourage someone to do the right thing for their own well-being.
So did Black Monday come to pass yesterday? Of course not. It might not come next Monday either. But whenever the market takes a spill next — and by historical standards, it's overdue — the strategy we lay out will cover your downside and let you sleep at night.
With that as prologue, we invite you once more to watch our "crazy" exercise in "muckraking."
And yes, we will respect the reader's wishes. Sorry to see him go.

To the markets, where the Nasdaq has just poked its nose above 15,000 for the first time.
In general, the major U.S. indexes are lazily drifting higher. The S&P 500 is just 13 points away from the 4,500 mark. The Dow sits at 35,400 — still a couple hundred points off its record close a few days ago.
Gold is steady-eddie at $1,806. Silver's perked up a quarter to $23.88. Crude's rally is carrying into a second day — up another two bucks at last check to $67.63. Bitcoin is pulling back, now hovering a little above $48,000.
The big economic number of the day is new home sales — which rose 1% from June to July, more or less as expected. Year over year, that's down 27.2%; gone is the pandemic buying frenzy that began when 30-year fixed mortgage rates fell below 3% for the first time. Heck, supply of new construction is almost back to normal levels at 6.2 months' inventory.
Existing home sales are also stabilizing — up 2% month over month and 1.5% year over year. But supply is still crazy-tight at only 2.6 months.
If the Federal Reserve is bound and determined to tighten monetary policy, it can only be good news for the banks.
Fed chair Jerome Powell delivers a big annual speech on Friday, and the buzz is that he'll set the table for a "tapering" of the Fed's $120-billion-a-month bond purchases.
"These bond purchasing programs naturally drive long-term interest rates lower," says our retirement maven Zach Scheidt. "So if the Fed tapers its purchases of these bonds, it should help market interest rates to rise" — even before the Fed starts talking about raising the fed funds rate from near-zero levels.
"While higher interest rates may be challenging for tech stocks and some other areas of the market," says Zach, "it's great news for financial stocks." Makes sense: Rising rates mean banks can make bigger profits from traditional lending to consumers and businesses.
Zach's favorite financial plays right now are Berkshire Hathaway (BRK-B), Wells Fargo (WFC) and BlackRock (BLK). "BlackRock is still trading at just about 21 times next year's expected earnings," he says. "That's a reasonable price for a company that is steadily growing earnings and part of a group that is quickly becoming a favorite on Wall Street."

Supply-chain snag of the day: The Taiwanese semiconductor titan TSMC is looking to charter containerships to move product to the United States.
TSMC is about to open a new plant in Phoenix — and it doesn't want to be without essential chip components.
From The Loadstar website: "Taiwanese media reports said TSMC, the world's largest contract chipmaker, said the Phoenix plant is expected to start producing '5-nanometer' chips in 2024. The firm, whose clients include Apple, Nvidia and Intel, is investing $100 billion over the next three years to expand semiconductor fabrication capacity."
So TSMC is playing a long game here… and it's under pressure to overcome short-term disruptions to the semiconductor supply chain, even at steep trans-Pacific shipping rates.

Meanwhile, the labor shortage isn't just an American thing.
From across the pond: "Abattoirs, butchers and meat processors are set to employ prisoners and ex-inmates to help plug labor shortages," reports the BBC — whose industry sources say there are 14,000 openings nationwide.
The Association of Independent Meat Suppliers is making arrangements with prisons whose inmates belong to a program called Release on Temporary License. "ROTL is a risk-assessed temporary release program," says the Beeb, "that inmates in open prisons use to gain work experience to help them in their transition back into the community."
Elsewhere, we see that McDonald's locations throughout Britain have run out of milkshakes — not for lack of milkshake ingredients, but for lack of truck drivers. Er, lorry drivers.
BBC background: "Earlier this month, a survey by the Road Haulage Association (RHA) estimated there was a shortage of more than 100,000 drivers in the U.K., out of a pre-pandemic total of about 600,000."
Granted, the pandemic and pandemic-relief benefits aren't the only factors in play here — the fallout from Brexit is still making itself felt with a lack of workers from Europe.
Man, you know you're in dire straits when there aren't enough prisoners to deliver dairy goods to Mickey D's. Or something…
Best regards,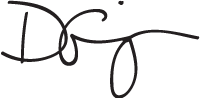 Dave Gonigam
The 5 Min. Forecast
P.S. Congratulations to readers of Ray Blanco's Technology Profits Confidential — who booked 75% gains at the end of last week on PayPal. Not bad for just over a year.
Ray's had a knack lately for picking familiar tech names and timing them just right.
But what really gets him excited — and what can deliver the biggest gains for readers — are the transformational technologies, the stuff with the potential to change life as we know it for the better.
And nothing has him more excited right now than a secret project conducted by Tesla — with the aid of another company just 1/600th the size of TSLA.
Yes, the potential is huge. Ray shows you how huge, when you follow this link.