September 2nd, 2021
5 Min Forecast
Accounting for the "global war on terror"
Congress beefs up defense budget
Bringing back the days of "great power conflicts"
A Texas-sized gold bullion debacle
FTC becomes a parody of itself
A reader "butters" up Cali food regulators… Another questions our Social Security acumen… "Lockbox"… And more!

The tab for the "global war on terror" has now topped $8 trillion.
With the fiasco in Afghanistan now over — we refer not to the evacuation of Kabul, but the entire misbegotten 20-year undertaking — the Costs of War Project at Brown University has issued an update to its ongoing research into the butcher's bill run up by the various and sundry forever wars.
"Our accounting goes beyond the Pentagon's numbers because the costs of the reaction to 9/11 have rippled through the entire budget," says Project co-director Neta Crawford.
Here's a breakdown, helpfully presented in pie-chart form. Click on the image to blow it up…
For reference purposes, the entire national debt on Sept. 11, 2001, totaled $5.773 trillion. As of Tuesday, the total was $28.427 trillion.
So the forever wars account for well over one-third of the national debt racked up in the last 20 years.
| | |
| --- | --- |
| ➢ | We're not even accounting for the human toll here, although we'd be remiss not to mention it: The researchers estimate the wars have killed about 900,000 people, with at least 387,072 of them civilians. Plus 37 million people turned into refugees. |
Nor are the wars over. U.S. troops remain stationed in Iraq and Syria. Somalia, among other countries, is still targeted by U.S. airstrikes. For that matter, airstrikes on Afghanistan will continue to be carried out from elsewhere.

And the beat goes on: Yesterday the House Armed Services Committee voted to jack up the president's proposed 2022 Pentagon budget.
The White House proposal called for $715 billion in spending. The committee has boosted the total to about $740 billion.
From Defense News: "The panel voted 42-17 during its markup of the fiscal 2022 National Defense Authorization Act on Wednesday, with 14 Democrats joining Republicans on the $23.9 billion measure. It was offered by the panel's top Republican, Rep. Mike Rogers of Alabama, who called Biden's budget request inadequate to deter Russia and China."

Right. Because after 20 years, fighting guys in flip-flops with AKs is no longer any fun. The deep state has decided to shift emphasis and return to the days of "great power conflict" that requires "big iron" weaponry.
For many years, one of this e-letter's themes has been "making the empire pay." That is, if we Americans are going to be saddled with a ginormous military-industrial complex eating out our substance… you might as well channel some of its profits back into your own pocket.
For a long time, the way we suggested playing it was the iShares U.S. Aerospace & Defense ETF (ITA).
But in August of last year, we suggested an alternative — the SPDR S&P Aerospace & Defense ETF (XAR). Our rationale was that ITA has a huge deadweight in the form of Boeing, with its many woes in civilian aircraft… while Boeing doesn't even rank in XAR's top 10 holdings.
In retrospect, good call. XAR is up 40% in the last 13 months — handily outperforming ITA. It's also outperformed the S&P 500 for much of that time until a recent pullback. Wouldn't be a bad time to buy the dip.

To the markets today… where stocks are in rally mode and for a change the Dow is leading the way.
At last check the Big Board was up 0.4% to 35,460. The S&P 500 is up a third of a percent and back in record territory at 4,539. The Nasdaq is adding 0.3% to yesterday's record close — now 15,354.

Gold has slipped $5 to $1,809. Silver has shed a quarter and is back below $24. Crude is rallying hard and back above $70 for the first time in nearly a month. Bitcoin is within $300 of the $50,000 mark.
The standout economic number of the day is first-time unemployment claims — 340,000 in the week gone by. That's a new low for the pandemic era, but still high by pre-March 2020 standards.

The saga of the Texas Bullion Depository has sunk into farce.
It started out promising enough: In 2011, the University of Texas endowment — second-largest in the country after Harvard — plunked down 5% of its portfolio in gold bullion. That was largely at the behest of hedge fund wizard Kyle Bass, a member of the board. The bullion was held in bars at a New York vault owned by HSBC.
We picked up the story in 2013, when then-Gov. Rick Perry sought to bring the gold home to Texas. "If we own it," he told radio host Glenn Beck, "I will suggest to you that that's not someone else's determination whether we can take possession of it back or not."
In 2015, the current governor — Greg Abbott — signed a bill establishing the depository. Not only would the University of Texas (as well as Texas A&M) have their gold in the Lone Star State, but private individuals could store their gold there too.
But in 2017, the story got weird. The depository's original reason for being was rendered moot. The endowment would keep its gold in HSBC's New York vaults after all — with the explanation that the depository would not belong to the Comex trading platform. (Yeah, we scratched our head too.)
Still, the depository opened its doors to regular folks in 2018. Thus was the state of Texas trying to compete against private-sector players.

Fast-forward to the present: The depository is less than 10% full… and on the verge of a taxpayer bailout.
The Houston Chronicle has a long story this week about how the depository turned into what looks like a crony-capitalist fiasco.
There were six bidders to build and operate the depository's permanent facility. Several were experienced operators, with depositories located elsewhere.
And then there was Lone Star Tangible Assets, which won the contract in 2017. The firm was "a relative newcomer known primarily as a coin dealer," writes reporter Eric Dexheimer.
In the two years between the time Abbott signed the bill and the time Lone Star won the deal, the firm's top three executives made seven donations to Abbott and state Comptroller Glenn Hegar, totaling $21,500. The three had no prior history of political donations.

And then there's the depository's location — which came as a shock to state Sen. Kel Seliger (R-Amarillo).
The actual depository, about 30 miles north of Austin, takes up only a small portion of the 40,000-square-foot space.
Most of it appears to be taken up by Lone Star's own precious-metals business — including a sizable shipping area and a large space for salespeople working the phones, "with big screens on the wall showing who sold what," Seliger tells the Chronicle. "Like a big trading floor."
Which sounds an awful lot like one of those disreputable outfits that do bait-and-switch jobs on senior citizens who don't know any better — upselling them from bullion coins into collectibles, often at insane markups. (For its part, Lone Star tells the paper it does not make cold calls and its prices are posted online. "We are one of the good guys," says chairman Matthew Ferris.)
Meanwhile, the state is losing money on the proposition. "The contract terms call for Lone Star to make back whatever it has spent before the state sees any income," says the Chronicle. The state drops $150,000 a year on security and compliance.
It gets crazier: Lone Star is now looking to sell the depository it built — and a new owner might well kick the state out. "In response," says the Chronicle, "two months ago legislators gave Comptroller Glenn Hegar permission to borrow up to $20 million to buy it."
Jaw-dropping, no? To be continued…
| | |
| --- | --- |
| ➢ | Weird postscript No. 1: The Texas/Texas A&M endowment liquidated its gold holdings more than a year ago. We don't know the precise entry and exit points, but in general a holding period of 2011–2020 looks lousy: 2011 marked an all-time high over $1,900 an ounce, only to be surpassed in 2020 around $2,050. It's conceivable the purchase was a wash or even a loss. Kyle Bass, meanwhile, departed the endowment's board in May 2019 |
| | |
| --- | --- |
| ➢ | Weird postscript No. 2: Our own Jim Rickards makes a cameo in the Chronicle piece, described as a "market crash Cassandra" who inspired the depository's prime mover in the legislature, state Rep. Giovanni Capriglione (R-Southlake). That's news to us. Jim did say in 2013 the depository was potentially "a game-changer" — but that was when the idea was still for the endowment to stash its gold there. |

Because the federal government has solved all our other problems, apparently…
After our item yesterday about a company successfully pushing back against state regulators, a reader weighs in…
"Well, the California Department of Food and Agriculture may have lost round one to Miyoko's Creamery on cashew 'butter,' but they shouldn't give up. They can still go after Jif for peanut 'butter' or Smucker's for apple 'butter.'
"That probably won't do much to protect consumers, but it should work wonders for protecting the CDFA agents' paychecks."

"Surely everyone at The 5 knows that both Social Security and Medicare have no actual reserves," a reader writes after we noted yesterday that the latest official estimate is for Social Security's trust fund to be depleted by 2034.
"The supposed reserves consist of nonnegotiable government bonds. The reality is that both programs are currently costing more than is being collected in current revenue for each one.
There's a shortfall every year and it is being paid from current accounts; which probably means the funds are being created from nothing.
"It's all a joke and a scam but somehow it seems that most Americans believe. Most of these people don't believe that God exists but they do believe the money will be there for their SS payments and their medical bills."
The 5: Readers remind us of this fact every time we bring up the matter.
And every time we invoke Darrell Hammond sending up Al Gore on Saturday Night Live in 2000…
… along with invoking the former comptroller general David Walker's quip in 2010: The Social Security trust fund "can't be trusted, and isn't funded."
So yes, we're well aware. Every dime of FICA and Medicare tax goes right into the general fund, where it's spent immediately on everything from F-16s to food stamps.
We'll go further and remind you of the Supreme Court's 1960 ruling in Flemming v. Nestor: "To engraft upon the Social Security system a concept of 'accrued property rights' would deprive it of the flexibility and boldness in adjustment to ever-changing conditions which it demands."
Translation: You have no legal claim on Social Security benefits, at any age or in any amount. Word to the wise…
Best regards,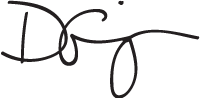 Dave Gonigam
The 5 Min. Forecast