November 22nd, 2021
5 Min Forecast
A billionaire's extraordinary gesture (generosity or spite?)
Acts of defiance: DAOs, DeFi and crypto
Don't change horses midstream (Fed Chair Powell)
Jim Rickards on gold's impressive performance
Hey, USA… Got energy?
Readers on the FDA's 55-year silence… vaccine passports at a Paris farmers' market… and a case of "political performance art"

It's a billionaire's extraordinary act of generosity. And probably spite.
Last Thursday, Kenneth Griffin — the founder and CEO of the Chicago-based hedge fund Citadel — won an auction at Sotheby's for a first-edition copy of the U.S. Constitution. It's one of only 13 in existence, and the only one in private hands.
Griffin forked over $43.2 million for it. He plans to lend it to a free art museum in Arkansas.
On the surface, it's not much of a story. Griffin is a well-known art buyer. He sits on several museum boards.
It's the people he outbid who get our attention.

In the run-up to the auction, a large group of cryptocurrency investors crowdfunded an attempt to buy the document.
Operating under the name ConstitutionDAO, more than 17,000 people ponied up over $40 million worth of the cryptocurrency Ethereum in just 72 hours. The median donation? About $206.
Exactly what they planned to do if they won the auction was always a bit murky. "ConstitutionDAO is seeking an esteemed partner to publicly display the Constitution," said its website. "The eventual home must have the expertise to properly house, store and maintain the artifact."

So let's step back and explain what a DAO is. DAO is short for a "decentralized autonomous organization."
"A DAO is a group of people on the internet using various tools to exercise governance decisions in a variety of areas," says a not-very-helpful article at CoinDesk about the ConstitutionDAO project.
We'll take our own stab here: Enthusiasts say it's the future of business, enabled by crypto protocols. Instead of a centrally organized, top-down permanent organization… folks come together for a project, accomplish it, collect their pay and move on to the next gig.
The most common analogy you run across is that of Hollywood: A cast and crew come together for a singular effort, a movie… and when they're done, they all go their separate ways.

At the risk of throwing yet another term at you, DAOs are essential to the future of DeFi, or decentralized finance.
As we said when we first broached the subject in August, DeFi is the broad-brush name for software applications whose users can borrow, lend, earn interest and trade assets. Much of it is built on similar architecture to cryptocurrencies.
Jim Bianco of the institutional research outfit Bianco Research explained DeFi like this during a recent interview on the MacroVoices podcast: "the ability to do banking without banks, do brokerages without broker companies, to do trading without exchanges, to do insurance without insurance companies.
"We don't need those companies if decentralized finance fulfills its promise."
Exciting, right?

Here's where the story gets really interesting: Ken Griffin hates crypto.
Griffin delivered a speech last month to the Economic Club of Chicago. "What a crazy concept this is," he said, "that we as a country embrace so many bright, young talented people to come up with a replacement for our reserve currency.
"I wish all this passion and energy that went to crypto was directed towards making the United States stronger."
And then the money line of the speech: Crypto is "a jihadist call that we don't believe in the dollar."
(Gee, we don't much believe in the dollar either — seeing how a dollar from 50 years ago is worth only 15 cents today. But hey, the fiat dollar system has been very good to Ken Griffin. Even at today's depreciated value, a $20.8 billion net worth is a lot.)
So there you go. The guy believes crypto is not only unpatriotic, it's literal terrorism. Oy…
Hedge fund billionaire and gallant defender of dollar hegemony Ken Griffin
[Economic Club of Chicago screengrab]

"Remember, crypto/DeFi is a threat to [Griffin's] business model," tweets the aforementioned Jim Bianco.
"So, I cannot help thinking he was incensed that the crypto community was going to pull this off and he would have spent whatever he needed to win it. If the DAO raised $100 million, it would not have been enough."
Sounds about right. Griffin feels threatened by the "stick-it-to-the-man" appeal of crypto — an ethos that goes all the way back to the original white paper describing Bitcoin in 2008.
As for all the money raised by ConstitutionDAO? There was a groundswell of support for taking on a new project of some sort, but in the end the organizers are opting to issue refunds.
Traditional Finance, or TradFi, wins this round. But ConstitutionDAO offers an intriguing glimpse at the future, no?
[Ed. note: Our resident crypto evangelist James Altucher wants you to be part of that future — shaking up the system and making a mint along the way.
James was early onto crypto — talking up Bitcoin in 2013 on CNBC when it was only $63. But he says you don't have to feel as if you've missed out… because he's identified a handful of next-generation cryptos with the same explosive potential.
He'll reveal all during an exclusive briefing we've set for Wednesday at 1:00 p.m. EST.
You won't want to miss it. We'll remind you about it tomorrow and Wednesday.]
Now to the markets, which are abuzz over the president's decision to nominate Jerome Powell to a second term as Federal Reserve chair. The announcement came about a half-hour before the opening bell.
Not a huge surprise in the end. It was down to Powell and Fed Governor Lael Brainard — a favorite of lefties like Sen. Elizabeth Warren (D-Massachusetts).
A few weeks ago, when the president's $3 trillion education-healthcare-climate spendapalooza was being pared down to $2 trillion to accommodate centrist Dems, we suggested the White House could keep the likes of Warren on board by throwing Powell under the bus.
In the weeks since, the priorities have shifted: Even with the shrunken tax-and-spend package, the White House is having a tough time keeping centrists like Sen. Joe Manchin (D-West Virginia) on board. A Brainard appointment would have alienated them completely.
So Powell gets to stay, assuming 50 or more votes in the Senate — which seems all but certain.
Brainard gets the open vice chair position — which isn't much of a consolation prize, considering she's already been one of four power players at the Fed for at least the last five years.

In any event, Wall Street is rallying on what you might call the "don't change horses in midstream" trade.
At last check, the Dow was up nearly three quarters of a percent to 35,857. The S&P 500 is likewise up three-quarters of a percent to 4,731; if that holds, we're looking at a record close today. Ditto for the Nasdaq, up less than a quarter percent as we write at 16,082.
Alas, the announcement was a convenient excuse for the powers that be to smash precious metals. Gold is down nearly $25 to $1,820 — the lowest in nearly two weeks. Silver is holding up better at $24.53.
Crude is rebounding from last week's sell-off, a barrel of West Texas Intermediate within sight of $77.
Cryptos are mixed, with Bitcoin down slightly at $57,881 and Ethereum flat at $4,222.

While gold has been beaten down about $50 in three trading days, the bigger story is that it's still up $50 over the last two months.
Some consolidation is to be expected, and then Jim Rickards says the rally will resume. Since mid-September, "gold has turned in this impressive performance in the face of rising interest rates," he explains.
"Generally, gold rallies when real rates are falling and suffers when real rates are rising. To see gold rally in a rising interest rate environment is a good sign that other factors favor gold prices. If nominal rates were to fall, gold could rally even more on that trend alone."
Another tailwind for gold: "Inflation is proving more persistent than many observers (including me) expected.
"Inflation in the April–August 2021 time period was not surprising given the year-over-year base effects from the economic collapse in 2020. Those base effects should have reversed by October 2021 and they have not. Investors don't need to be told that higher inflation favors higher gold prices at least in nominal terms."

Go figure: Russia might help alleviate some of the spot diesel shortages we've mentioned in the last week.
Bloomberg cites the energy cargo-tracking agency Vortexa as saying four tankers carrying roughly two million barrels of Russian diesel are bound for New York and New Haven, Connecticut.
While American imports of Russian refined product aren't unusual, "it's very rare we'd see volumes this large coming to the East Coast," says Vortexa managing director Clay Seigle.
"Putin surely signed off on this, and definitely to make a point," ventures our energy specialist Byron King. "As in, 'Hey USA — got energy?'"

Meanwhile, elsewhere on the supply-chain front…
To the mailbag: "How can it possibly be legal to withhold data from publicly funded research for 55 years?" a reader writes after we noted the FDA won't release all its documents pertaining to approval of the Pfizer COVID vaccine until 2076.
"And I thought Pfizer not releasing the actual trial data until 2025 was bad enough! Science by press release is (or should be) anathema to anyone with a brain and a practicing knowledge of the scientific method. More people need to understand that science is never settled, and anyone saying otherwise has their head where the sun don't shine, as my grandma used to say.
"In February 2020, I said I will not fear this virus. If I'm never allowed to leave Alaska again, so be it. I never did much travelling, I enjoy driving, and we shouldn't run out of gasoline up here! I still have plenty of roadway to explore… despite our lack of roadways.
"But I am ready to cook, starting with a local turkey in the freezer. If I didn't get to the store again before Feasting Day, the table would only be missing Cobb Salad Skewers and a banana dessert. Adequate leftovers will be on hand to fuel the canning of the 50 cases or so of wild jelly and fruit butter that I do in time for Christmas gift giving.
"I do love The 5! Thanks for the daily reality check."

"I recently went to a large organic fair in Paris," writes a reader with some ground truth about a European nation that (so far) hasn't locked down for the umpteenth time.
"By law, only people vaccinated or recently tested were allowed admittance. I was able to visit the fair because I used the vaccination pass of a friend (God bless him!). An exhibitor told me that many visitors had used the same trick as me.
"Still, attendance was much lower than usual because many potential visitors weren't as daring as me (obviously, this population is more anti-vax than the general population). The number of exhibitors was down 25 % from 2019 because (1) many of them didn't want to get vaccinated and (2) they certainly had anticipated that attendance would plummet because of this vax requirement.
"From what I saw, the number of visitors certainly dropped over 50% (maybe 70% or more?) from 2019. Many exhibitors traditionally sold a lot of inventory during this organic fair."

"Is anyone surprised that President Biden and his puppet masters ordered an inquiry into high and rising gas prices?" a reader inquires.
"This administration has shown nothing but hostility to the petroleum industry since day one, and now prices are going up. Cause, meet effect.
"Maybe the most galling thing is, the whole exercise is just political performance art. A Democrat administration is not going to do anything about high gas prices, because, as far as they are concerned, high gas prices aren't a problem that they're inclined to address. We should all be driving electric vehicles, right? To save the planet, of course.
"As always, thanks for letting me vent, and keep up the good work!"
The 5: As we go to virtual press, it's finally official: "The U.S. is preparing to announce a release of oil from the Strategic Petroleum Reserve," reports Bloomberg, "in concert with several other countries as soon as Tuesday."
But in what looks like a buy-the-rumor, sell-the-news reaction, crude has pulled back only a little and is still up on the day. Hmmm…
Best regards,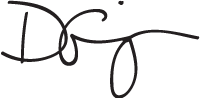 Dave Gonigam
The 5 Min. Forecast