November 30th, 2021
5 Min Forecast
Jack Dorsey resigns…
… to spend more time with his crypto
The last anti-censorship tech CEO?
Twitter hot takes on new COVID variant
The "shrinkflation" beat
Musk's bust and an unlikely medium.

Well, here's a novel spin on the big financial story so far this week (outside of the virus, that is)…
"Jack Dorsey's sudden exit from Twitter underlines the tech pioneer's growing fixation with crypto," writes Benjamin Pimentel at Protocol — a sister website of Politico focusing on tech industry news.
We mentioned Dorsey's departure in passing yesterday. We didn't even mention the mainstream spin that he more or less "got quit" because Twitter's biggest shareholders were uneasy with Dorsey wearing the CEO hat at both Twitter (TWTR) and Square (SQ), the digital-payments company.

"It's now clear that Square is Dorsey's favorite child," writes Pimentel with an alternative take, "and needs all of his attention to advance the role it could play in popularizing Bitcoin, the best-known cryptocurrency."
Square added Bitcoin trading to its Cash App in early 2018; this year, a million Square users bought Bitcoin for the first time with Cash App.
That said, "Square remains a relative newbie in crypto," Pimentel points out. "Bitcoin trading has juiced its revenue lately, but it's going up against nimbler, faster-moving competitors like Coinbase and Robinhood."

"Jack wants all in on crypto. He doesn't want to miss the next big thing," Ray Wang tells Protocol. Mr. Wang is an analyst with Constellation Research.
"It's early in the marketplace," he adds. "This space will be won by a few players. We are in 1997 for the internet."
What was it we were telling you a couple weeks ago? Crypto and decentralized finance are at an early stage comparable to the 1997-ish internet.
Bet everything back then on Lycos or AltaVista and you'd have lost your shirt; Google wasn't even founded until the following year. Bet everything back then on Pets.com and you'd have lost your shirt again; it wasn't until quite recently that Chewy made online pet food a viable business.
And yet… a handful of dot-com names proved to be so lucrative, you could have been set for life. That's where the crypto space is now.
Identifying those cryptos that could leave you set for life is at the heart of James Altucher's newest project.
We kept our word and shut down access to James' Next Generation Crypto Summit at midnight last night. But it's still not too late to get "backdoor" access to his crypto recommendations.
Truly, if you missed out on the giant gains from Bitcoin and Ethereum, now's your second chance. And there's no one better equipped than James to be your guide. Follow this link to get started.

Of course, our interest in Dorsey's departure from Twitter is not limited to his future crypto ventures…
All true. Yes, among other affronts to free expression, Twitter limited access to the New York Post story about Hunter Biden's laptop in the run-up to the 2020 election. But Dorsey copped to that being a bad call — which is more than Mark Zuckerberg ever did.
Compared with Facebook and YouTube, Twitter remains an outpost of freewheeling discourse. For now.

Dorsey's departure "is the latest plot point in a long-developing internet tragicomedy," writes Matt Taibbi at his Substack page — "which has seen what was supposed to be a historically democratizing technological tool transformed into a dystopian force for censorship and control."
So it's dismaying but unsurprising to see the new CEO Parag Agrawal's remarks last year: "Our role is not to be bound by the First Amendment… focus[ing] less on thinking about free speech, but thinking about how the times have changed."

And this from Agrawal, even more troubling: "We attempt not to adjudicate truth, we focus on potential for harm."
Taibbi again: "Dorsey seemed anxious to limit the company's speech interventions to things like electoral fraud and health misinformation, but aggressive censors can make harm mean almost anything." Word.
Reminder: Our interest in these issues is a profoundly selfish one, even if it shouldn't seem that way on the surface.
Our firm doesn't rely on Twitter for publicity or distribution, but the financial newsletter biz needs a robust First Amendment with which folks like us can speak freely about investments… and call out central bankers and politicians for mucking up markets and the economy.
So we'll chalk up the Dorsey news as a net minus.
| | |
| --- | --- |
| ➣ | Side note: One of the major Twitter investors that gently pushed Dorsey out the door was Elliott Management — the activist fund founded by Paul Singer. Singer is a Republican, albeit one of the never-Trump variety. (He backed Marco Rubio in the 2016 primaries.) We wonder if he's given even a moment's thought to these issues… |

To the markets, where ears are fixed on the semi-coherent ramblings of Federal Reserve chair Jerome Powell.
He's testifying to the Senate Banking Committee. The highlight is that when it comes to inflation, he says it might be time to "retire transitory" as a descriptor of how the Fed views consumer price increases.
The gall of this guy. He's the one who brought the term into the financial lexicon this year. He doesn't get to dump it down the memory hole, and thank goodness for that. Language is a living, breathing organic thing; once out there, "transitory" took on a life of its own and it's going to be his legacy the rest of his living days and beyond, whether he likes it or not. (He turns 69 in February.)
Anyway, he said, "The threat of persistently higher inflation has grown." As a result, he put it out there that the so-called tapering of the Fed's bond purchases might be "wrapping up… perhaps, a few months sooner" than planned.
Really? The process started a couple weeks ago, and is scheduled to run only eight months — through next June. "A few months" sounds like a major compression of the timetable.
And at the very moment travel bans are coming back into place, with the prospect of more restrictions to come — throttling whatever economic growth is still underway right now?

Thus, a minor taper tantrum is underway on Wall Street.
Yesterday's oversold bounce off of Friday's sell-off? Yeah, that's all history now. At last check, the Dow is off 1.75% or more than 600 points to 34,530. The S&P 500 has sunk decisively below 4,600 and the Nasdaq has broken below 15,500.
Granted, monetary policy might not be the only factor behind the selling. As we just suggested, the Omigod variant of the virus is also in the mix — along with a growing sense that the "experts" don't know what they're doing.
Seriously, get a load of the totally unironic juxtaposition on the front page of this morning's Wall Street Journal, in the "What's News" summary…
And all this sturm and drang, for what exactly?
[We'll take advantage of Twitter's sort-of permissive atmosphere for contrarian hot takes as long as it continues.]
Crude is echoing the action in stocks — giving up yesterday's dead-cat bounce and then some. A barrel of West Texas Intermediate is down nearly 6% and below $66, a level last seen before Labor Day. That's a pretty clear bet on a cutback in travel, no?

Treasuries are benefiting from the renewed safety trade. Precious metals, not so much.
Treasury prices are rising, pushing yields back down. As we write the yield on a 10-year T-note is below 1.44% — a two-month low.
Alas, gold is off 10 bucks to $1,773, silver down a dime to $22.76.

Speaking of precious metals, the U.S. Mint has already ceased production of 2021 Silver Eagles.
"This is awfully early for them to be cutting off yearly production," observes Ed Steer at Ed Steer's Gold and Silver Digest e-letter. "Normally it ends about 10 days or so into December. But with physical silver in such short supply, I'm sure that the order came down from someone inside the U.S. Treasury to put a stop to it early."
Tight supply indeed. To be sure, there's no longer any connection between the "paper price" of silver and the price of real metal in your hands.
As mentioned moments ago, spot silver on the Comex is $22.76. Meanwhile our friends at Hard Assets Alliance offer U.S. Silver Eagles for $32.69… or you can settle for generic silver rounds with a more modest markup at $26.73.
Sounds outrageous, but take our word for it: These are still among the lowest premiums you'll find anywhere, which is one of many advantages to Hard Assets Alliance. Check 'em out here; as always, know that we own a piece of Hard Assets Alliance and we'll collect a small cut once you fund your account.

On the inflation watch, we see dishwasher detergent has become subject to "shrinkflation" (note the 20% reduction in package size on the left, as seen on social media)…
And if you want to spread holiday cheer by spraying white stuff on your windows, that's up over 14% in a year, per our energy specialist Byron King — who still has a bottle from last year.
Got your own examples? Send 'em in. Pix are nice, but not essential.

We've heard of Teslas catching fire — many times — but how about melting them down to create busts of Elon Musk?
With apologies to columnist Dave Barry, we swear we're not making this up: A maker of luxury accessories in Russia says it's created 27 busts of Musk, made from the melted metal of a blue Tesla Model 3 — each eight inches high and listed on its website for $3,220.
"These new items embody the soul of Elon Musk and, therefore, they will bring their owners the success and creativity of this outstanding individual," says Sergey Kitov, founder of Caviar Global — which up to now has been known mostly for high-end smartphone accessories.
The company hired a 3D artist for the task, who served up the following results…
OK, so that's not… a great… resemblance.
"Our artist did not pursue the goal of creating photographic accuracy," Caviar's marketing chief Dmitry Stoliarov tells Business Insider. "He created an image of the inventor in which all his achievements and inventions are reflected."
That's good spin there. Worthy of an American PR firm. Oh, and "reflected" — like the shiny metal of the Model 3. Even better.
Sales began last week. We don't know how well they're going, but a page dedicated to Caviar's "Visionaries Collections" sorted by popularity has the bust in second place behind a $6,760 cover for an iPhone 13 Pro/Max.
Then again, we see it's by "popularity" and not "bestselling." Heh…
Best regards,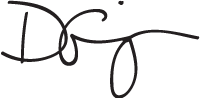 Dave Gonigam
The 5 Min. Forecast