May 4th, 2022
5 Min Forecast
The Fed's road to recession?
Byron King: High price of natural gas (past, present and future)
OPEC+, Russia and Saudi Arabia's "spare capacity"
Boomers need only apply in Indiana
French correspondent details Russian default (20th century)… Wallpaper for "jam closets"… And more!

As we did six weeks ago, we're hitting "send" on today's edition at exactly 2:00 p.m. Eastern Time — because it's at this instant the Federal Reserve is taking the next fateful step on the road to an epic market crash.
The Fed just wrapped up its early-May meeting. The widespread expectation is that the Fed will raise the fed funds rate by a half-percentage point — something it hasn't done since 2000. No doubt there will be some details and nuances, and we'll unpack them tomorrow.

But make no mistake: In Jim Rickards' estimation, this is Step 2 of a three-step process that makes the next crash inevitable. That's based on an exhaustive study of market history dating back more than a century.
Really, you don't want to wait for Step 3 before you take protective measures. By then it will be too late. Jim's updated warning is posted at this page. Given the time-sensitive nature of the information, we're taking it down at midnight tonight. Click here to act while you still can. The rest of today's 5 will be waiting for you when you're done…

In the meantime, the price of natural gas in these United States is now the highest since 2008.
The "Henry Hub" contract jumped 9% at one point yesterday — topping $8 per million Btu. That's a shock — given how ever since the 2008 financial crisis, natgas prices have spent much of the time below $4.
Apart from war and sanctions making for tight supply in Europe… there's also the fact that U.S. production is down… and U.S. gas in storage has tumbled 21% year over year.

"It was a cold winter across most of the U.S., and natural gas stocks are drawn down due to past use for heating and power generation," says our resident energy expert Byron King.
"When gas demand is high, such as in the depths of winter, there's not enough well capacity to keep the lines filled from normal flow. In other words, in winter the overall economy needs extra gas, over and above what comes from the wells.
"The solution is that, in summer, gas producers, pipelines and utility companies pull gas from wells and move it to areas where geology favors what's called 'underground storage.'
"If you buy natural gas from a public utility, your supplier almost certainly has gas storage either under ownership or some other arrangement. That's the only way that the gas supply system can work over periods of seasonal high/low demand."

But this typical seasonal dynamic is being disrupted by an explosion in demand for LNG — liquefied natural gas.
"We've entered an era when the U.S. is exporting record amounts of natural gas in the form of LNG," says Byron — with exports leaping 50% between 2020 and 2021.
"U.S. LNG exports have been strong — and are becoming stronger — to Asia, namely South Korea, China and Japan. Plus, we see growing exports to Europe, and then there's the rest of the world with destinations like Brazil.
"U.S. gas users now must compete against foreign buyers. The global market sets the price anymore, not just domestic issues of supply and demand."

And that was before Russia invaded Ukraine.
"No doubt you know that a large element of Europe's energy predicament deals with its extensive reliance on Russian pipeline gas," Byron reminds us. "And then add in that Western nations have slapped sanctions against Russia, while Russia now demands that 'unfriendly' nations pay for gas in rubles (or gold).
"And this brings us to recent Biden administration policies that essentially promised Europe that the U.S. will ramp up LNG exports to make up for any loss of Russian gas."

Just one problem: Team Biden failed to consult with anyone in the industry first.
(You're surprised?)
"I have no idea how they are going to do this," says a connected energy industry insider to The New York Times.
Byron elaborates: "The U.S. energy industry works at pretty much max capacity right now, in the badly distorted, post-COVID economy.
"It's not easy to mobilize new drilling rigs and crews. Many of the so-called 'sweet spots' for gas production are already drilled. Permits are more difficult to obtain, especially under Biden's anti-fossil fuel administration.
"For existing wells, most output is already sold and forward, into 2023. Pipelines are full, while existing LNG facilities are scheduled for many months ahead. Then there's the limiting factor that there are only so many LNG tankers, and they have limited availability to haul cargoes to Europe when they are already under contract on Asia runs.

"The entire gas and energy market is distorted by inflation, sanctions, regulatory interference and the inescapable, absolute realities of how many wells there are, how many pipelines, how many LNG facilities, how many ships," Byron continues.
Quite the list, huh?
"Will your local utility refill the underground storage this summer? Yes, more than likely, and you will be still able to heat your home next winter while the electric company will spin turbines to keep the lights on. But you're going to pay for it and I mean dearly.
"Ahead, everything will involve much more expensive gas than in the past. We've entered an era when you the consumer must compete with governments and industries overseas for the same gas molecules. You are warming the house with gas that just as easily could be making fertilizer in Brazil or running a factory in China."
But you can ease the sting of higher prices with well-chosen investments in the energy-services space.
"People and businesses that own or operate existing wells will work to squeeze more gas (or oil) out of every turn of the valve," says Byron. "This means near-term investment in well services such as cleaning out older wells or re-logging them and enhancing the ability to deliver gas and oil from formations down below."
The "Big 3" players in energy services these days are the same as they were when your editor started working with Byron 15 years ago — Schlumberger (SLB), Halliburton (HAL), Baker Hughes (BKR).
Or if you prefer an ETF for maximum diversification… there are the VanEck Oil Services ETF (OIH) and the iShares U.S. Oil Equipment & Services ETF (IEZ). Both have been on a tear — up nearly 60% year to date by mid-April — but they've pulled back sharply in the last three weeks or so.
If there's a time and a place to "buy the dip," it's now in energy services.

Meanwhile, ahead of the Fed announcement this afternoon, the big story in the markets is oil. A barrel of West Texas Intermediate is up nearly 4% to $106.34.
Earlier today, the European Union laid out a plan to cease oil imports from Russia over the next six months… and refined products like gasoline, diesel and jet fuel by year-end. Last year, Russia accounted for a quarter of the EU's oil imports.
The move comes a day before the "OPEC+" nations will decide whether to adjust their existing plans for June production. This is a group that includes Russia; indeed, Russia is the biggest producer among the 23 OPEC+ countries.
There's a widespread expectation that Saudi Arabia has ample "spare capacity" — an ability to raise output to compensate for any Russian oil kept off the market. The limits of our 5 Mins. don't allow for a debunking today… but suffice to say we believe in the fullness of time that expectation will be dashed.
Stocks are in the red as traders await the Fed announcement — the Dow by a hair, the S&P 500 by a half-percent and the Nasdaq by 1.25%. Treasury yields are rising, the 10-year note once more approaching 3%.
Precious metals are losing steam, gold at $1,863 and silver at $22.27. Cryptos are rallying, but Bitcoin still remains below $39,000 and Ethereum below $2,900.
From the "good help is hard to find" file: We sympathize with the plight of a Dollar Tree manager in Bremen, Indiana… but really?

OK, so strictly speaking, the sign doesn't run afoul of Indiana age-discrimination laws — they apply only to people between ages 40–75 — but still… bad look!
Dollar Tree corporate tells WNDU-TV in South Bend that the manager is no longer with the company.

"There has been much talk of a potential Russian default lately, so I thought your U.S. readers would enjoy this story," a reader writes from Paris.
"At the end of the 19th century, France and the Russian Empire formed an alliance in the prospect of a potential war with Germany.
"Russia was still economically very backward, so the French government thought it useful to help finance Russia's development. The Russian state issued a massive number of bonds up to 1914, allocating the funds to infrastructure development (railways, mining and other heavy industries…).
"These securities became known as 'emprunts russes' (Russian bonds). French officials, along with the French press, extolled the quality of these bonds, the motto being 'Lending to Russia means lending to France' – and interest paid being higher than for French state bonds.
"These bonds were considered a perfectly safe investment – being said as 'for orphans and widows.' Their sale met with tremendous success in the French upper and middle classes. Countless families invested most of their savings in them.
"This success can certainly be linked to a cultural trait of most French individual investors that is still valid today: They are very much risk-averse and just LOVE any financial product guaranteed by the state (in this case, they believed the Russian state could be trusted like the French one). By 1914, the French held 80% of Russian government debt.

"In the final phase of World War I, the Bolsheviks came to power and repudiated the Russian debt," our reader continues — "bringing financial ruin to innumerable French families (including many WWI widows).
"The public outrage was compounded by the discovery that many French newspapers and journalists (along with some key politicians) had been bribed by the Russian government to encourage the purchase of bonds.
"After the collapse of the Soviet Union, Russia finally agreed to refund a paltry $400 million, to be distributed in 2000 by the French state – representing less than 1% of outstanding debt. My maternal [grandmother] had fortunately kept the bonds bought by her parents and got around $2,000. But in my father's family in Burgundy, hope was quickly lost in the 1920s and some Russian bonds ended up as… wallpaper in a jam closet (making it the most expensive jam closet in world history).
"After the debt repudiation in 1918, many families just discarded those ill-fated bonds. Some were used as wallpaper in small rooms, some would later be found on flea markets, etc. When the 'refund' took place, I'm sure many holders weren't aware of it or just didn't bother.
"Some associations of French individual bondholders still exist and try now and then to seize Russian assets in France. One of them tried to seize a Russian church in Nice (French Riviera) a dozen years ago, but the highest French court ruled against it.
"It is believed that there are still around 316,000 bondholders in France currently."
The 5: Wonder if there'll be a new move to seize Russian assets in France — if it hasn't begun already?
So a couple historical points of interest: First, the formation of the Franco-Russian alliance in the early 1890s was a shock to the politicos and potentates of Europe. For most of the 19th century, czarist hostility to France was so severe that performance of "La Marseillaise" was prohibited in Russia — lest it put any revolutionary thoughts in the heads of the people!
Second… it's possible the bonds would have still been "money good" if the provisional post-czarist government had more staying power than it did.
Unfortunately, Woodrow Wilson made the catastrophic decision to bring America into WWI.
Absent that decision, the grinding stalemate in Europe would have likely led to a negotiated settlement between the Allied and Central Powers before year-end 1917. Instead, the war dragged on. It was profoundly unpopular among a war-weary Russian populace, but the provisional government under Kerensky chose to press ahead.
That gave the only antiwar political faction in Russia — the Bolsheviks — just enough space to successfully seize power in October 1917.
Imagine a world where the war ended sooner… the settlement bought time for Russia's proto-republic to earn the people's support… and Lenin, Trotsky and Stalin were rendered footnotes in the history books.
Oh, well…
Best regards,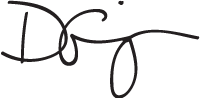 Dave Gonigam
The 5 Min. Forecast