June 13th, 2022
5 Min Forecast
Friday's market action: not a one-off
Dude, investors are screwed!
Mainstream economists admit failure
Who's not hurting from rising oil prices?
Crypto meltdown (equivalent to a bank run)
A mercurial, power-grasping CCP.

Today is one of those days when the news is suddenly catching up to everything we've been warning about here for months.
Really, it was uncanny. As soon as Jim Rickards went live last night with his "Dow Drop Summit" — a tsunami of bad market news began to hit the wires.
Stock market futures tumbled, a key interest rate soared to 15-year highs, crypto melted down and the Japanese yen collapsed to its lowest level against the dollar since 1998.
At the risk of stating the obvious… it's apparent Friday's ugly market action was not, as the Brits say, a "one-off."

It's come down to this: Any remaining illusions that the Federal Reserve could pull off a "soft landing" are now shattered.
Since the end of World War II, the Fed has embarked on a dozen or so cycles of raising interest rates. All but one of them ended, sooner or later, with the Fed crashing the economy into a recession. The only soft landing the Fed pulled off was in 1994.
When the consumer price index released Friday showed that inflation was accelerating and not easing as mainstream economists expected — oops — that was the Fed's warning that it's in danger of overshooting the runway.

Tomorrow, the Fed convenes one of its two-day "policy setting" meetings. It is certain that come Wednesday, the Fed will raise short-term interest rates for a third consecutive meeting. But by how much?
In mid-March, the Fed's Open Market Committee started from near-zero levels — raising the fed funds rate a piddly quarter percentage point.
In early May, the FOMC upped the ante and raised a half-point — something it hadn't done since 2000. After that meeting, Fed chair Jerome Powell said a three-quarter point increase was "not something the Committee is actively considering."
As of this morning, analysts from at least three global financial firms — Barclays, Jefferies and Nomura — are calling BS on that projection. They're all saying three-quarters…
Looking at the trade in futures linked to the fed funds rate, there's a 43% probability of a three-quarter point increase. That's up from 4% last Thursday.

And so here we are, in the estimation of one keen observer…
Note that both outcomes end in a crash. The only way to avert a crash is if the inflation rate peaks and falls quickly.
Unfortunately, after last Friday, Mr. Market will be very impatient waiting for evidence of that. More likely his twitchy finger will be poised above the "sell" button for the entirety of Powell's press conference Wednesday afternoon.
Crash now? Or crash later?
Either way, you want to be ready.

And so at last check the Dow is down about 600 points on the day. Another 800 and the Big Board will crack below the 30,000 level for the first time since January 2021.
At 3,795, the S&P 500 is down more than 100 points, tumbling into bear-market territory — a 20% decline from its January 2022 peak.
The Nasdaq has been in a bear market for months… but it's down another 3.5% on the day, back below 11,000 for the first time since October 2020.
Bonds? Ouch. The yield on 10-year Treasury note has soared to 3.32% — a level last seen in 2011. The 2-year note is at a level last seen in 2007 — 3.22%.
The gap between the two rates is a slender 10 basis points. This crucial part of the yield curve isn't inverted right now — we remind you an inverted yield curve is a surefire recession indicator — but it's mighty close.

Even mainstream economists are throwing in the towel: A recession is in the bag next year.
The Financial Times commissioned a survey along with the Initiative on Global Markets and the University of Chicago business school.
"Almost 40% of the 49 respondents project that the National Bureau of Economic Research — the arbiter of when recessions begin and end — will declare one in the first or second quarter of 2023. A third believe that call will be delayed until the second half of next year."
Key point: Once the NBER declares a recession, the recession has usually been underway for a while already. As the economy was in collapse during December 2008, the NBER belatedly declared the "Great Recession" had begun 12 months earlier. Real helpful, huh?
Back to the soft-landing analogy: "This is not landing a plane on a regular landing strip," says one of the survey respondents, George Washington University's Tara Sinclair. "This is landing a plane on a tightrope, and the winds are blowing."

Elsewhere, mainstream financial media are warning that the one bright spot in the stock market is in danger of going dark.
"With inflation showing little sign of cooling," says a front-page article in today's Wall Street Journal, "many investors fear corporate earnings could be the market's next support to fall."
Earnings have held up nicely so far this year — which has the beneficial effect of bringing down sky-high price-earnings ratios. All else being equal, lower P/Es make stock prices more attractive.
But all else is not equal if earnings take a tumble along with prices: "Recent days have cast doubt on the durability of corporate profit growth, further darkening the outlook for stocks," the article says — citing the profit warnings from Target and Microsoft that we mentioned earlier this month.
"Our general view is the bear market is not over because those earnings numbers now need to come down," Morgan Stanley's Michael Wilson tells the Journal. "We don't think the sell-off is over yet."
Wilson's target for the S&P 500 is 3,400. Glancing at our screens again, it's still 3,793. Yuck.

Alas, precious metals are not benefiting from the risk-off environment.
After an encouraging late-day rally Friday, gold is off $40 to $1,832… and silver is off 62 cents to $21.29.
Reminder: When markets get panicky, traders need cash to cover their losing positions… so they sell whatever they can that's liquid. Frequently, that's gold and silver. Gold took a substantial hit during the 2008 panic before resuming its epic bull run of 2000–2011.

Want to know what's not crashing today? Crude, of course. It's up 59 cents as we write to $121.26. The national average price of gasoline crossed the $5 barrier over the weekend.
According to the U.S. Energy Department, 14 cents of every dollar you spend on gasoline is for refining… and the number of refineries is down dramatically over the last 40 years.
In 1982, fully 301 refineries were in operation across these United States. As of early 2021, the number was only 129. Granted, technology has improved and capacity at many refineries has grown… but still…
[Hat tip to Wall Street On Parade for scraping those figures.]
Lockdowns in 2020 didn't help matters. "The drop in demand resulted in a surplus of supplies of transportation fuels such as gasoline, diesel and jet fuel, requiring refineries to reduce production rates or shut down," Shell USA president Gretchen Watkins testified to Congress in April. "In some instances, those shutdowns became permanent."

Want to know who's not hurting from rising oil prices? The government of Russia.
An American official all but admitted the sanctions have backfired during testimony to Congress last week. Asked if Moscow was making more money off energy sales now than it was before Russia's invasion of Ukraine, U.S. "energy security envoy" Amos Hochstein replied, "I can't deny that."
Well yeah, if crude was under $95 pre-invasion and over $120 now, Moscow's doing just fine even if Western governments have slapped an embargo on purchases of Russian oil.
By the way, America is still importing Russian oil — sanctions notwithstanding. According to a new study, it turns out India has stepped up its buying of Russian crude… and some Indian refineries are shipping their final product on to both Europe and the United States.
"We can see crude oil shipments going into refineries that take Russian oil, and then we can see where the stuff goes that they produce," says analyst Lauri Myllyvirta from the Center for Research on Energy and Clean Air. Myllyvirta tells the Fast Company website the exact amounts are hard to track, but several tankers have arrived from India since the war began.
No, we haven't forgotten about crypto. Yes, it's melting down — perhaps as a knock-on effect of what some observers call a crypto bank run.
"Celsius Network, one of the biggest crypto lenders, told customers Sunday evening that it is pausing withdrawals, swap and transfers between accounts," says a report at TechCrunch.
The firm's token was trading for over 65 cents last Thursday. The rumors picked up steam on Friday. Celsius founder Alex Mashinsky put out defiant tweets on Saturday. But the freeze on withdrawals came yesterday anyway — when the token tumbled below 20 cents. (It's back to 29 cents as we write.)
So much for Celsius' promise…
Whether because of Celsius or general market anxiety or something else… the flagship cryptos are getting absolutely crushed. Bitcoin is back to late 2020 levels below $24,000. Ethereum is back to early 2021 levels at just over $1,200.
For buy-and-hold crypto enthusiasts, these are challenging times indeed…

To the mailbag: "With The 5 suggesting that China's policy is becoming 'zero-COVID forever,' a question that I have been asking for a while bears repeating: What does the CCP know about COVID that we don't?
"To just about everyone outside the CCP, the extreme Chinese response to COVID seems obviously insane. I find it hard to believe that the CCP is obviously insane."
The 5: Why is it so hard? They're communists, for God's sake.
Yes, they had a 30- or 40-year run of relative sanity. But they're clearly regressing — even if you leave aside the pandemic freak-out.
Our own George Gilder, a longtime China bull, threw up his hands on his Chinese stock recommendations early this year. Reason? The entrepreneurial spirit of the Chinese people — boundless as it might be — is increasingly at the mercy of a mercurial and power-grasping CCP.
It never ceases to amaze us: The CCP is wedded to a nonsensical political philosophy but at the same time they're supposed to be Sooper Eevil Geniuses, presumably plotting America's downfall at every turn. Seems to us American leaders are doing a bang-up job of bringing about America's downfall on their own.
Sorry if we sound harsh, but why the pursuit of foreign devils when so many are among us right here at home?
Best regards,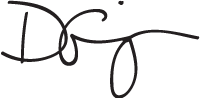 Dave Gonigam
The 5 Min. Forecast
P.S. We can't help chuckling, if grimly: "Wall Street Floats 100-Basis-Point Fed Hike as Inflation Stings," says a Bloomberg headline as we get ready to go to virtual press.
True, we're talking about only one analyst — Steven Englander from Standard Chartered — and even he concedes there's only a 10% chance. But "the Fed's trying to erase any perception that they're behind the curve," he says. "Fifty was the big round number six months ago. Meanwhile, 75 is a very middling type of hike. So the Fed might say: 'Look, if we want to show commitment, let's just do 100.'"
Again, the Fed will make its move — whatever it is — less than 48 hours from now.