June 29th, 2022
5 Min Forecast
Jim Rickards: The War on Cash escalates
"The endgame for CBDCs"
The Energy Department's "voltage failure"
CCP does a fine job of destroying China
Gone… but forgotten? (financier Jeffrey Epstein)
A reader on things "more complicated than they seem."

"While everyone's attention is focused on the war in Ukraine, inflation and the Supreme Court, government plans to eliminate cash are accelerating," says our Jim Rickards.
Our main topic today doesn't get screaming headlines from corporate media… so the task falls to us.
For the better part of a decade, we've been chronicling the War on Cash — everything from the feds confiscating the currency of innocent grocery-store owners to the growing calls from establishment economists to ban cash altogether.

Now in 2022, events are reaching critical mass: "Central bank digital currencies (CBDCs) are coming even faster than many anticipated," says Jim.
"The digital yuan is already here; it was introduced in China last February during the Winter Olympics. Visitors to the Olympics were required to pay for meals, hotels, transportation, etc., using QR codes on their mobile phones that linked to digital yuan accounts.
"Nine other countries have already launched CBDCs. Europe is not far behind and is testing the digital euro under the auspices of the European Central Bank.
"The U.S. was lagging, but is catching up fast. The Federal Reserve was studying a possible Fed CBDC at a research facility at MIT. Now the idea has moved from the research stage to preliminary development.

"But this has little to do with technology or monetary policy and everything to do with herding you into digital cattle chutes where you can be slaughtered with account freezes, seizures, etc.," Jim goes on.
"It's important to understand that a CBDC is not a new currency. It's just a new payment channel. A digital dollar is still a dollar. A digital euro is still a euro. It's just that the currency never exists in physical form. It is always digital, and ownership is recorded on a ledger maintained by the central bank."
And it's definitely not a cryptocurrency. It doesn't rely on the blockchain, and there's nothing "decentralized" about it. "CBDCs will be highly centralized and tightly controlled by central banks.
"You will have an account showing how many digital dollars you own. They are transferred by an app on a smartphone or a desktop computer. Everything can be done through the Fed with a single account for payment and receipt. You don't need banks or credit card companies or even PayPal."

The essence of a CBDC is this, says Jim: "It will give the government control of your money and the ability to put you under constant surveillance.
"In a world of CBDCs, the government will know every purchase you make, every transaction you conduct and even your physical whereabouts at the point of purchase.
"It's a short step from there to negative interest rates, account freezes, tax withholding from your account and even putting you under FBI investigation if you vote for the wrong candidate or give donations to the wrong political party."
And no, that's not hyperbole: "China is already using its CBDC to deny travel and educational opportunities to political dissidents. Canada seized the bank accounts and crypto accounts of nonviolent trucker protesters last winter.
"These kinds of 'social credit scores' and political suppression will be even easier to conduct when CBDCs are completely rolled out.

"The endgame for CBDCs would closely resemble George Orwell's dystopian novel Nineteen Eighty-Four," Jim says, as if to confirm your suspicions.
"It would be a world of negative interest rates, forced tax collection, government confiscation, account freezes and constant surveillance."
In the arc of history, Jim sees an American CBDC as the third and final blow to freedom and sound money.
The first was FDR's confiscation of private gold holdings in 1934. The second was Nixon cutting the dollar's last tie to gold in 1971.
And the third came on March 9 of this year — when Joe Biden signed Executive Order 14067. It's the "blueprint" for total monetary tyranny.
The good news is that you're not totally helpless as plans for "Biden Bucks" gather speed. Jim has studied the issue closer than anyone else outside of government power structures. Follow this link and learn how to save your investment and retirement accounts.

After a wicked late-day sell-off yesterday, the stock market is trying again to get its bearings.
The major U.S. indexes are in the green, but not by much. The Dow is back above 31,000, but the S&P 500 is still stuck in bear-market territory — down 20% from its January peak — at 3,830. The Nasdaq rests near 11,200. Interest rates are sliding down, the 10-year Treasury just over 3.1%.
Not much movement in precious metals — gold at $1,818 and silver at $20.75. Bitcoin hovers just over $20,000 and Ethereum just over $1,100.
The Energy Department appears to be back online with its weekly inventory numbers after the "voltage failure" [cough cough] that struck its servers 12 days ago. The newest figures show U.S. crude inventories are 13% lower than typical for late June, based on the five-year average. With that, a barrel of West Texas Intermediate is up slightly from 24 hours ago at $111.78.

The wheels are starting to come off in China…
In the Communist Party mouthpiece Beijing Daily, the party chief in the Chinese capital — described by CNN as a "close ally" of President Xi Jinping — was quoted on Monday as saying: "For the next five years, Beijing will resolutely implement COVID-19 pandemic control measures and uphold the 'zero-COVID' policy to prevent imported cases from coming in and domestic cases from rebounding."
Five more years of on-and-off draconian lockdowns in a city of 22 million? That'll gum up supply chains real good.
The social-media backlash couldn't be contained: "I have to rethink whether I should continue to stay in Beijing in the long term," said a post on Weibo. "What is the point of being alive even?" wondered another user.
And so, the five years line was excised from the article. "Editing error," said the Beijing Daily, using the same lame-ass excuse you see so often from American media now. Meanwhile, the hashtag "for the next five years" is banned on Weibo.
And this is the country that's supposed to be eating America's lunch? This is what we're supposed to be afraid of — necessitating a trade war and a massive U.S. military buildup in the Pacific?
Screw it, seems like the CCP is doing a fine job of destroying China without any help from the West.
➢ Along these same lines, we see a Financial Times story that begins, "Chinese university graduates are struggling to find work in the country's worst labor market in years — unless they have degrees in Marxism." Marxism degrees have been an obscurity for decades, but they're seeing a revival under Xi. That'll boost China's economic fortunes right along with zero-COVID, eh?

The financier Jeffrey Epstein "may be dead, but the power structure that enabled him endures, even three years after his death," writes the investigative journalist Vicky Ward.
As you've likely heard, Epstein's enabler Ghislaine Maxwell was sentenced yesterday to 20 years on charges she recruited and trafficked four teenage girls for Epstein.
But literally no one else in financial, political or media circles is facing criminal charges in what was surely a massive ring of abuse whose victims numbered in the hundreds. As Ward writes archly at her Substack site, "Trafficking requires another person's involvement: the person to whom the minor is trafficked."
Alas, we're not surprised: Three days after Epstein's arrest in 2019, we noted how Ms. Ward's 2003 profile of Epstein's shady origins and dealings in Vanity Fair was, um, heavily edited.
Epstein paid a call on the magazine's legendary editor Graydon Carter — who personally spiked a section of Ward's article in which two young women went on record to claim Epstein assaulted them. This was three years and God knows how many more victims before the feds first started looking into Epstein in 2006.

"The wealthy gaggle of men who hung around Epstein — some even after he was a known sex offender — have just flitted back to their lives, no questions (as far as we know) asked by prosecutors," Ward writes at her Substack site.
"Just this weekend, I learned from someone whose anonymity I promised to protect that the same web continues apace. I am told that, during the Cannes Film Festival this year, $10,000 in cash was exchanged in order for 20 models (of unknown ages) to be bussed from Milan to the French Riviera… It was this web that held up Epstein's entire sex-trafficking enterprise."
And what of the videos? "During my reporting on this case, I heard time and time again that Epstein recorded the powerful people who came into his orbit… What happened to that video footage remains one of the biggest questions of this case: Where is it?"
Where indeed?

To the mailbag: "Under 'Things are always more complex than they seem,' I would like to offer some thoughts on our current energy agenda, which is on everyone's mind.
"While gasoline is the petroleum product we think of most, it makes up less than half of the barrel of oil that goes into a refinery (40%, historically).
"Nevertheless, it represents the largest SINGLE product and as such, it is gasoline sales that pay the bills for the infrastructure and operations. It is common in manufacturing that one high-volume product covers the costs of operations more than specialty products of lower volumes and higher margins.
"Oil gives us cleaning products, drugs, plastics, cosmetics, paints, manufacturing solvents and ubiquitous materials like formaldehyde, asphalt, sealants, lubricants, synthetic fibers and a plethora of products ESSENTIAL to our way of life. The refining process also spins off other carbon products, such as graphite and pigment.
"It is not just gasoline that the Climate Change Hordes are after, but plastics as well.
"Our lack of refinery capacity, so much in the news lately, is due as much to the COVID economy when those other materials were not in demand and refineries were scaled back, so that commodity holders simply released their holdings without renewing them. The supply chain went dry, but the danger of that behavior is that speculators step in and take over, increasing prices dramatically (common in food and pharmaceuticals).
"Meanwhile, it is hardly likely that capital investment will be made in an industry that has been declared public enemy No. 1 by the president.

"Another resource hated by the uneducated is coal," our reader continues, "which also provides many essential byproducts that are similar to those of petroleum. What would humanity do without large amounts of carbon? Germany is now rediscovering its value in the face of doing without Russian natural gas.
"The all-or-nothing approach is stupid for something so interwoven into our way of life. It isn't like quitting smoking.
"Electric cars have been around since… well, cars. But no fuel comes close to gasoline for all-around utility, convenience, cost or efficiency, so electricity has never been able to compete as a propulsion fuel, even in the earliest automobiles."
The 5: We'll cut off the reader's letter here to stay within our 5 Mins. and share the rest tomorrow.
Germany is so screwed, above and beyond having to revive coal-fired power plants. Just wait till the first Gulf of Mexico hurricane this season puts a halt to shipments of American liquefied natural gas…
Best regards,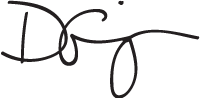 Dave Gonigam
The 5 Min. Forecast