August 7th, 2020
5 Min Forecast
Record number of Americans surrender citizenship
Straw in the wind: Software company abandons U.S. dollar
Greg Guenthner and FANG+
First TikTok, now WeChat
Jobless rates' weakening V-shaped recovery
Breaking up with Ben (CalPERS CIO)
Politically indifferent?

OK, this isn't new but it's acquired a new relevance in 2020…
With that, we dive into a Friday grab bag of topics…

Whether it's the apocalypse or other factors… the number of people surrendering their U.S. citizenship is smashing records.
The total for the first half of 2020 is 5,816 — which tops the previous full-year record set in 2016.
Just looking at the chart, we suspect some of 2019's expatriations weren't processed until early this year. Still, the trajectory is unmistakable.
We've been following the expatriation numbers for nearly a decade now. We remember when giving up one's citizenship was denounced as a tool of "the rich" trying to get out of paying their "fair share." Tina Turner and Facebook co-founder Eduardo Saverin were held up as uber-villains.
The whole time we pointed out reality was more complex. A lot of everyday Americans living overseas, earning pedestrian pay as teachers or whatnot, are fed up with the IRS claiming a cut of their incomes; the U.S. is the only developed nation that taxes your income no matter where you earn it.
To say nothing of byzantine rules adding up to a typical $2,000 a year in compliance costs.
Now? Says Alistair Bambridge, whose New York accounting firm helps Americans overseas with the expatriation process, "The current pandemic has allowed individuals the time to review their ties to the U.S. and decide that the current political climate and annual U.S. tax reporting is just too much to bear."

Straw in the wind: A billion-dollar software company is looking to put its sizeable cash hoard into something, anything, other than U.S. dollars.
MicroStrategy (MSTR), a 31-year-old firm headquartered on the outskirts of Washington, D.C., has had cash burning a hole in its pocket for a while now. Starting in late 2018, MSTR returned $245 million to its investors via share buybacks. Last week it announced plans to spend up to $250 million more on buybacks.
But the big story is the company's plans to plunk down another $250 million on "alternative assets."
"We will seek to invest up to another $250 million over the next 12 months in one or more alternative investments or assets which may include stocks, bonds, commodities such as gold, digital assets such as Bitcoin or other asset types," said president and CFO Phong Le.
Founder and CEO Michael Saylor explained why: "We have a large amount of U.S. dollars on our balance sheet… Over time, the yield on our dollar values has decreased… If you have large dollar values and you're hoping for any kind of return on them, that's faded." In contrast, "gold, silver and Bitcoin are showing strength."
➢ Bitcoin is up sharply over the last three weeks, now $11,648. Hat tip to our James Altucher for passing this MicroStrategy item along. (As our resident cryptocurrency evangelist, how could he resist?)

OK, the buy-the-dip opportunity in gold appears to be arriving.
After peaking above $2,070 in electronic trading last night, the bid climbed down slowly… and then precipitously starting around 9:00 a.m. EDT today. At last check, we're looking at $2,033. No, there's no obvious news catalyst we can see — probably just traders who don't want to be "long" going into the weekend at these heights.
Still, assuming the bid has stabilized, we're looking at a record weekly close.
Stocks, you ask? The major indexes are meandering — all slightly in the red as we write, with the Nasdaq a hair below yesterday's record close of 11,108.
"FANG+ dominated the tape once again yesterday and is starting to look very frothy," says our Greg Guenthner. "The music will stop eventually… as it always does. The market will work to keep everyone honest and these mega-cap tech names like Apple can't keep jumping 3–5% every single day."
Not that the reversal has to happen right away, he hastens to point out…

Markets are reacting little to the White House's latest salvo in the new cold war — perhaps because it's nigh impossible to make heads or tails of it.
Last night, the president issued two executive orders banning "transactions" with the Chinese owners of the TikTok and WeChat apps, effective Sept. 20.
OK, TikTok isn't really new; we know its parent company is racing the clock to unload its U.S. operations onto Microsoft.
But WeChat is something else. It's owned by the Chinese tech giant Tencent. And if the devil of these orders are in the details, Satan is being mighty vague.
"The wording of the order," says MarketWatch, "made it unclear if the ban affected just WeChat or all of Tencent's holdings, saying: 'any transaction that is related to WeChat by any person, or with respect to any property, subject to the jurisdiction of the United States, with Tencent Holdings Ltd…. Shenzhen, China, or any subsidiary of that entity.'"
A broad reading of the order would, among other things, throttle the U.S. video game industry; Tencent owns stakes in the makers of the most popular games including Fortnite and World of Warcraft.

But one thing's for sure: "This move will cut off virtually all people-to-people communication between the world's two most influential countries."
So writes Zhaoyin Feng, who works in Washington for the BBC's Chinese-language service.
As soon as the order came down last night, "I received a flood of messages on my WeChat. Friends in America and their loved ones in China were in an absolute panic. They are thousands of miles apart but asking the same question: How are we supposed to keep in touch after WeChat is banned in the U.S.?
"It's nearly impossible to avoid WeChat for those who have any connections to China. The billion-user app is like WhatsApp, Facebook, Instagram, PayPal, Uber and even Tinder, all in one ecosystem.
"America's move to block WeChat, a prominent example of China's tech innovation, will be seen as an attack on its culture, its people and the state," Feng continues.
"It'll enhance the popular view in China that Washington is unreasonably suppressing its biggest competitor in technology."
Yep. In recent speeches, Secretary of State Mike Pompeo has bent over backward to draw a distinction between the evil Chinese government and the noble Chinese people. But everyday Chinese will see this move as an attack on them, spurring a "rally 'round the flag" effect.
Good for defense stocks and the Beltway foreign-policy blob, but not much else…

The takeaway from the July job numbers: improving, but the rate of improvement is slowing.
The two big numbers both ring in better than expected — 1.77 million new (or revived) jobs in July, and the "U-3" unemployment rate falling again to 10.2%.
But if you look closely on the big chart of job losses and recoveries in every postwar recession, you can see the "V-shaped recovery" is looking a little less V-like. (You can click to enlarge, but you get the idea…)
The slowing recovery also shows up in the labor force participation rate — the percentage of the working-age population that's either working or looking for work. It fell last month to 61.4% after sharp increases in May and June.
The real-world unemployment rate from Shadow Government Statistics fell to 30.0% — down from a peak of 35.4% three months earlier.

Ben Meng, we hardly knew ye.
Meng lasted all of 18 months as investment chief at CalPERS, the giant pension fund for California state government workers. He "got quit" on Wednesday, effective immediately.
From the Financial Times: "A person close to CalPERS said Mr. Meng had been 'brought down' after the Naked Capitalism website published allegations that the executive had failed to fully comply with the California Fair Political Practices Commission in relation to financial disclosure documents."
The documents "show Meng has held investments in private equity firms and Chinese companies, two areas of investment in which his decisions have drawn scrutiny," says The Sacramento Bee.
➢ This is hilarious: Naked Capitalism was one of a handful of financial websites denounced by the mainstream in late 2016 as peddling "fake news" and "Russian propaganda." Guess it's credible enough for the board overseeing CalPERS, huh?
Welp, it's not as if Meng's performance was blowing the doors off. CalPERS earned 4.7% on its investments during the year ended June 30 — juuust a bit shy of its 7% target.
And as we've previously chronicled, last year he dumped a position in three hedge funds designed to generate big payoffs when the stock market falls hard — you know, like back in March.
"Yeah, umm, we didn't actually own that position anymore when it paid off 3,612%…"
Meanwhile, going into the market's spring swoon, CalPERS' assets totaled only 70% of what's needed to cover retirees' future benefits. Golden State taxpayers, watch out…

"I would hate to be the staff that has to wade through all the comments generated by Thursday's episode of The 5," begins today's mailbag.
"Wow! What a litany of outrageous election outcomes.
"As I mulled them over, I came to the conclusion that the best thing for the country could be for Donald Trump not to stand for reelection. He could step aside or perhaps suffer some calamity that prevents him from serving.
"Pence rises to the top of the ticket and selects a running mate (probably Romney) and coasts to victory easily over Biden, leaving the government in Republican hands."
Writes another reader: "What it Biden wins a squeaker and then dies or is permanently incapacitated by a heart attack or stroke?"
The 5: As it turns out, that's the extent of the feedback we got. Makes us wonder if our readership is less attuned to politics than most of Boobus Americanus these days.
In which case, good on you!
That said, we come back to a remark our founding editor Addison Wiggin made in these virtual pages in 2011.
Chided one day by a reader who urged us to eschew politics and stick to "coldhearted financial research," Addison replied that now and then, "Politics are the problem, and you ignore them at your peril."
And it's in that spirit we delved into a single topic yesterday. "Political impasse" is one thing, but if "street-level violence" comes anywhere near you, the markets and the economy become secondary concerns…
Try to have a good weekend,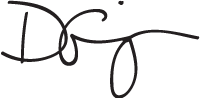 Dave Gonigam
The 5 Min. Forecast
P.S. Confidential to Financial Reserve members: Don't miss the latest installment of Addison Wiggin's exclusive interview series. This week, it's Frank Holmes, longtime friend of The 5 and head honcho at the U.S. Global family of mutual funds.
Naturally, they'll talk Frank's forte — precious metals and the mining stocks. But knowing Frank, the discussion could wander into energy, cryptocurrencies and maybe even the meaning of life — or finding meaning in your life.
For access to the interview, check your inbox for an email sent at 10:00 a.m. EDT with the subject line "Part 17, Going Live Now."