August 6th, 2020
5 Min Forecast
Election 2020: "Street-level violence and political impasse"
Deep state (and TIP of the iceberg?)
War game with Chatham House Rule
Playing through four election scenarios
Pass the ammunition… and precious metals!

"All of our scenarios ended in both street-level violence and political impasse," says Rosa Brooks — a former Pentagon official who recently gathered about 80 of her fellow deep-state types to "war game" the outcome of the election.
Having spent part of the last week sussing out some surprising election odds… and the implications of the election for your investments and taxes… we now twist the kaleidoscope and gaze into another possibility: That the election won't resolve a damn thing.
Maybe you already sense that. For our part we've been pondering the prospect of a new American civil war for three years now.

But it seems vast numbers of your fellow Americans still don't have a clue.
"I don't think it's penetrated enough in the average viewer's mind that there's not going to be an election night," says Brandon Finnigan, founder of Decision Desk HQ — which supplies election results to media outlets. "The usual razzmatazz of a panel sitting around discussing election results — that's dead," he tells New York Times media columnist Ben Smith.
We're looking at Election Week. Or Month. Or Months. And in Smith's telling, even most of his own media colleagues still don't have a clue.
"I spoke last week to executives, TV hosts and election analysts across leading American newsrooms, and I was struck by the blithe confidence among some top managers and hosts, who generally said they've handled complicated elections before and can do so again. And I was alarmed by the near panic among some of the people paying the closest attention — the analysts and producers trying, and often failing, to get answers from state election officials about how and when they will count the ballots and report results."

Even without "street-level violence and political impasse" — and we'll get to that soon enough — this election promises to be a fiasco.
We won't dwell today on the pluses and minuses of mail-in balloting. We'll simply point out that the pandemic is accelerating a trend already underway. According to the Census Bureau, only 60% of the votes cast during the 2018 midterms were cast in person on Election Day.
In a few places like Arizona, county clerks and other folks responsible for tabulating votes have adjusted to this evolving new normal. But in most of these United States? Forget it — no way will all the votes be counted in one night.
Not that voting the traditional way will be any picnic. Amid a full-on lockdown, Wisconsin pressed ahead with in-person voting for its presidential primary on April 7. Even with weeks to prepare — the schools were ordered closed on March 13 — it was, shall we say, an excrement exhibit.
"Poll worker shortages led to hours-long waits for voters," reported the Axios site. "Milwaukee voters, in particular, faced a decrease in precincts from 180 to just five after hordes of polling officials declined to participate." The experience was made worse by the weather — it rained buckets that day.
Even though the outcome wasn't in doubt — Joe Biden already had the nomination sewn up at that point — it was decided well in advance that results wouldn't be released for a whole week.

So about that deep-state war game with literally no "good" outcome…
It's the handiwork of an outfit called the Transition Integrity Project — which conducted a meeting on June 12 that became public knowledge only weeks later.
As The Boston Globe described it, "A group of political operatives, former government and military officials and academics quietly convened online for what became a disturbing exercise in the fragility of American democracy…
"They played using the so-called Chatham House Rule — in which participants can discuss what was said, but not who was there." The paper describes some of them as "a former swing state governor, a former White House chief of staff and a former head of the Department of Homeland Security."
They numbered nearly 80 total. The names of a few have since become public — more about that momentarily.

As you might suspect, the participants are largely hostile to Donald Trump, and ascribe malign motives to him.
As the organization itself states, "The Transition Integrity Project (TIP) was launched in late 2019 out of concern that the Trump administration may seek to manipulate, ignore, undermine or disrupt the 2020 presidential election and transition process."
The Globe article is less circumspect, describing the project's origins emerging from a concern that "the military or the Secret Service would have to escort Trump out of office if he lost the election and would not concede."
Maybe that's no surprise to you. You don't have to look far to find #Resistance types spinning all sorts of dire storylines for Trump refusing to leave if he loses.

But a funny thing happened on June 12 when the nearly 80 people who took part began spinning out four possible scenarios.
In fact, the results of their little exercise were so unexpected that they worked extremely hard to "control the narrative" of how the results would come out in the press.
The Boston Globe article, for instance, appeared last week. TIP's report was not yet final, and the Globe did not lay out the four scenarios in any detail — except that under one of them, "a narrow Biden win ended with Trump refusing to leave the White House, burning government documents and having to be escorted out by the Secret Service."

Only this week did TIP issue its report.
We will preface it with a tweet from our favorite political reporter, the freelancer Michael Tracey — generally a man of the left, but also an independent thinker.
It was nowhere to be found in the drip-drip preview coverage of the TIP report last week… but that's exactly what one of the four scenarios entails.

With that, here are TIP's four war-game scenarios in brief — a crude graphic we lifted directly from the report…
Ambiguous result. At the start of the scenario, Florida, Michigan and North Carolina are tossups; even a 269-269 Electoral College tie is possible. At the end of the scenario, "There was no clear resolution of the conflict in the Jan. 6 joint session of Congress; the partisans on both sides were still claiming victory, leading to the problem of two claims to commander-in-chief power (including access to the nuclear codes) at noon on Jan. 20"
Clear Biden victory. At the start of the scenario, Biden wins both the popular vote and Electoral College… but Team Trump alleges widespread fraud. The scenario ends with Trump pardoning his own family members on his way out — along with Hunter Biden and Hillary Clinton. (Hmmm…) Trump launches his own TV network with an eye toward a 2024 run, either by himself or Donald Jr.
Clear Trump win. At the start of this scenario, Trump wins the Electoral College comfortably… but Biden wins the popular vote by five percentage points. In other words, something akin to 2016. We'll come back to this one…
Narrow Biden win. At the start of this scenario, Biden squeaks out a 1% margin in the popular vote and 278 electoral votes… but Trump does not concede. The scenario ends with the Joint Chiefs of Staff leaking threats to resign if Trump doesn't depart the White House; "the military made it clear that it was ready to support Biden as the newly inaugurated president on Jan. 20."
It's Scenario No. 3 that perhaps surprised even the deep-state participants in this exercise. No wonder they slow-rolled the release of their report.
The names of a handful of people who took part are now public. Some you wouldn't recognize. Two of the most prominent are Never-Trumpers who made their names in punditry supporting the Iraq War — Bill Kristol and Max Boot.
But get this: Playing the part of Joe Biden in the exercise was none other than John Podesta — Hillary Clinton's 2016 campaign chairman.
And under Scenario No. 3, Podesta does not allow a repeat of 2016. Despite a Trump victory in the Electoral College, the Democrat does not concede this time.
"The game play ended in a constitutional crisis," says the TIP report.
Podesta-as-Biden alleges voter suppression. He persuades the Democratic governors of Michigan and Wisconsin to send their own slate of electors to the Electoral College, to counter the electors sent by those states' Republican legislatures.
Then Podesta-as-Biden encourages California, Oregon and Washington to threaten secession unless congressional Republicans agree to a series of majority-rule "reforms" — granting statehood to the District of Columbia and Puerto Rico, dividing California into five states to boost its representation in the Senate and abolishing the Electoral College.
"One of the most consequential moves was that Team Biden on Jan. 6 provoked a breakdown in the joint session of Congress by getting the House of Representatives to agree to award the presidency to Biden (based on the alternative pro-Biden submissions sent by pro-Biden governors). [Vice President] Pence and the GOP refused to accept this, declaring instead that Trump was reelected under the Constitution because of his Electoral College victory.
"This partisan division remained unresolved because neither side backed down, and Jan. 20 arrived without a single president-elect entitled to be commander in chief after noon that day.
"It was unclear what the military would do in this situation."
Again, all four scenarios entail "street-level violence and political impasse"… two of them end with the election outcome still up in the air on Inauguration Day… and perhaps the most likely one ends with the military mulling whose side to take. Good times.
So that's what the deep-state types are anticipating. Best you do likewise, we daresay.
During our civil-war musings in 2019 and 2017, we whistled in the dark as we suggested the only asset classes you'll want in the most dire 1990s-breakup-of-Yugoslavia scenario are precious metals, ammunition and No. 10 Mountain House cans.
By most accounts, all three are in much shorter supply now than they were before the pandemic hit.
You're on your own with the ammo and freeze-dried food. But we can help with the precious metals part. Even as shortages set in amid the pandemic this spring, Hard Assets Alliance leveraged the power of its second-to-none wholesaler network to supply retail customers like you with the metal they wanted. And they remain ready to serve you now.
If you haven't set up an account, now's the time. Yes, we'll be compensated once you fund that account because we own a piece of Hard Assets Alliance. But you're still paying among the lowest premiums in the industry… and you'll be assured of getting what you want when you want it. Here's where to get started.
Best regards,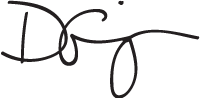 Dave Gonigam
The 5 Min. Forecast
P.S. The markets and indicators today, you wonder?
What we've come to call the "little chart of horrors" — first-time unemployment claims — came in their lowest since the pandemic hit. But they're still appalling by historical standards.
The major stock indexes are up slightly but the big story remains precious metals' dizzying rally. The bid on gold is now a record $2,064… while silver's now $28.31, the highest since early 2013.
If we were to guess, and that's the best we can do, the next buy-the-dip opportunity in precious metals will come when Congress passes the next "stimulus" measure. A tumble in price would be a classic "Buy the rumor, sell the news" move.
Then again, as suggested here yesterday, the mother of all short squeezes might be underway — in which case you might be waiting a long time to buy the dip.
All we can suggest is what we do ourselves — dollar-cost average. Buy on a regular schedule — weekly, monthly, quarterly, however it works out with the amount of capital you've got to work with — and hold on for dear life.