August 21st, 2020
5 Min Forecast
Climate surcharges press jet setters
Pandemic upside? Unravelling the higher-ed scam
Wishful thinking about Big Ten football
Alan Knuckman normalizes gold slump
Four companies achieve ultra-unicorn status
George Gilder on WFH innovation
A reader says don't "scapegoat" blue-state transplants… Another reader demands no election "monkey business"… And a hopeful reader believes in the American way!

"Climate surcharges" for whenever you decide to start flying again? Reinforces our thesis that air travel will be a luxury good in the post-pandemic era.
As a measure of the corona-crud's impact, our jet-setting macroeconomic maven Jim Rickards is only now taking to the skies again this week…

We begin a Friday grab bag of 5 Min. nuggets with word that European airlines like SAS and Lufthansa "are offering passengers the option to offset emissions from their flights with contributions to the cost of using sustainable fuel, which is less polluting than traditional kerosene over its life cycle, but also significantly more expensive," reports the Financial Times.
Sounds optional… but then again, the European Union is looking at "an EU-wide requirement for a minimum amount of sustainable fuel on all flights." Norway already imposes a 0.5% requirement, which rises to 30% by 2030.
Longtime friend of The 5 Frank Holmes observed here recently that the cost of international air travel had been rising steadily during the early 2010s — which prompted him to launch his firm's phenomenally successful JETS ETF.
And in May we took note of airlines offering upcharges for the privilege of having no one next to you in a middle seat, the better for social distancing.
We said at the time it's not hard to imagine air travel once again becoming a luxury good — as it was before Jimmy Carter began deregulating U.S. airlines 40-odd years ago. Climate surcharges will make it even less affordable…
But there's an upside to the pandemic too — the beginning of the end of the higher-education scam.
"More than one in five college students reported they do not plan to enroll in the fall amid the coronavirus pandemic," reports The Hill, citing a survey by College Reaction and Axios.
Whether it's fears of the virus or the perception that online classes don't deliver the same value for their tuition dollars, fully 22% say they won't show up.
"Those not enrolling are making different plans, with 73% saying they will work full time, about 4% saying they will take classes at a different university and 2% doing volunteer work."
➢ Sorta begs the question of where these young people expect to find full-time jobs, but that's neither here nor there.
"The poll highlights the financial strain on colleges and universities if they lose a segment of their expected enrollment," says The Hill.
Yup. And if cash-cow athletics go by the boards, that could be the death knell. "We can't have it where two years in a row you don't have the NCAA tournament," Duke men's basketball coach Mike Krzyzewski said on Tuesday.
➢ Confession: Your editor was among the multitudes reeled in this week by a Twitter account called "Sir Yacht" — a fellow in Ohio who swore he had a confidential source saying Big Ten football would play this fall after all, with six of the conference's teams taking part. But the longer we go without confirmation, the more it looks like a dud.
I blame this on Jim Bianco, head of Bianco Research in Chicago, who retweeted Sir Yacht. I take absolutely no personal responsibility for allowing wishful thinking to lead me down the primrose path! (Heh…)

Gold is slumping to $1,936 as the week winds down… but "this is normal market action," counsels our floor-trading veteran Alan Knuckman.
"It's no coincidence that we're seeing gold retreat after all the attention it received on its explosive run above $2,000 to new all-time highs. This month's quick retreat is the perfect excuse for traders to take profits.
"As with any asset, we're going to see breakouts and shakeouts in gold. Now we can start to look for signs of a bounce that could lead to more potentially profitable trades on the long side."
Alan brings a trader's mindset to every asset class, but even with that in mind, "I'm a big believer in gold long term. In fact, I think the metal is setting up for even bigger gains, targeting a long-term move to $3,000. It should set up for gains again once it bleeds off some of the pressure from its monster rally."
➢ Adventure Capitalist Jim Rogers — who does not have a trader's mindset when it comes to the Midas metal — weighed in this week. "If I'm right, gold is going to go much, much, much higher before this is over," he told Kitco News.
That much you might expect from Rogers. Here's the twist: "Gold may well turn into a bubble. I hope it doesn't, because if it turns into a bubble, I'll have to sell it and I never want to sell it. I want my children to have my gold and silver someday."

"It's not surprising to see come choppy action as the S&P 500 bumps up against its all-time highs. But this doesn't mean the rally is cooked!" observes our chart hound Greg Guenthner.
As we write, the S&P rests at 3,390 — barely above Tuesday's record close, which was barely above the previous record set on Feb. 19.
Given the usual August slowdown in trading volume, Greg says that's to be expected. Here's his annotated chart…
His last word going into the weekend: "Even a larger pullback into the end of the month wouldn't spell doom for this market."
[Ed. note: As you might have heard this week, Apple has attained the status of a $2 trillion market cap. Behind it are Microsoft and Amazon at roughly $1.6 trillion… and Google parent Alphabet at just over $1 trillion.
Those are the only four U.S. companies to break the $1 trillion barrier. And our Robert Williams says they all share a "secret DNA" — a simple formula that in retrospect helped guarantee their breakout gains.
Bob says you can use this formula to identify the next likely company to join their ranks — as you'll see when you follow this link.]

Finally — an economic indicator outside the housing sector this week that doesn't positively stink.
The Markit research firm is out with its "Flash PMI" for August. Numbers above 50 indicate growth; below 50, contraction. Markit's manufacturing number chimes in at 53.6… and its services number registers 54.8. Put together, the composite figure comes out to 54.7. All three of those numbers are way better than expected.
We caution this is "soft data" based on a survey and not hard numbers like sales and shipments. But we can't dismiss it out of hand, either.
Elsewhere, July existing home sales crushed expectations — logging a 24.7% increase from June, and an 8.7% increase year over year. The median price topped the $300K mark for the first time ever — $304,100, to be precise.
"Fleeting" is the best word we can summon to describe the pandemic's impact on the housing market…

"Imagine what the global economy might look like if people weren't able to do their jobs from home today," says George Gilder, our prophet of the "internet reboot."
"We would be likely in the pits of another worldwide global depression worse than the early 1930s, also caused by government strictures on enterprise."
But with the "internet reboot" companies he's following, the current depression becomes manageable for those who can still earn a living away from an office. "The work-from-home (WFH) movement is enabled by technology," he reminds us.
And the recent performance of one of his portfolio companies confirms two of his strongest theses…
"The penetration of machine intelligence into every area of business and life, and the advent of practical AI, continues to drive demand for both logic and memory exponentially.
"Continuing that exponential growth is getting harder, enhancing the competitive advantage of the technology leaders. Simply doubling circuit densities — if that fantastically difficult challenge can be called simple — is no longer enough.
"And what's coming down the pike for our home and work offices is more bandwidth via Wi-Fi 6 and 6E and 5G, enabled by semis and fiber optics" — which are right up the alley of the companies he counts among his top picks.

"I'm a blue-state transplant in Texas, and there are many of us, as you have stated," begins today's mailbag. Yes, we got a lively response to our constitutional-crisis episode yesterday.
"I often hear remarks like: 'We're happy to have you here, as long as you leave your politics where you came from.' It translates to me as, 'You better vote the way we tell you to.'
"I can think for myself, thank you. We're a handy scapegoat for the fact that a politician with 'R' after his/her name is no longer guaranteed a win. But that was never really the case; there have always been Democrats winning here and there.
"Sure, maybe it's happening more often now. My response has been, and will continue to be, particularly if there is a blue wave here in Texas in November, 'It's easier to blame us than it is to take responsibility for your own lousy candidates, who apparently didn't appeal to enough voters.'
"Oh, and about the one complaining about all the New York retirees moving to his town and ruining it, I have heard many anecdotes about entire towns (or neighborhoods, at least) in cheaper Southern states fully populated with retired NYPD, FDNY, etc.
"Is it ironic that these towns are benefiting from blue-state policies, namely generous public employee pensions? If the city or State of New York has to declare bankruptcy (and presumably give the shaft to its pensioners), those who love to hate the blue states might enjoy some schadenfreude, but what would happen to the tax rolls in the towns that have a high population of these retirees?"

"This shocking edition of The 5 shows why it is essential a fair election is held," writes a reader on the other side of the divide.
"No monkey business with mail-in ballots. This election must be clean. Because if they go for Trump at the White House, they cannot give him any excuse to hold out there. BTW, I'm voting Trump.
"These nutjobs are crazy if they think Trump won't accept a fair election. In fact, sometimes it looks like Trump gets so fed up, he acts like he can take it or leave it."

We give the final, hopeful, word to a longtime international reader: "I seriously doubt there will be a significant crisis no matter the outcome of the election.
"If Trump wins, then he is in…period.
"If Biden wins, then he wins and perhaps after a short but difficult time Trump will leave. He will have no supporters of significance that will stand by him should he lose.
"The winner is determined by the Electoral College, good or bad, right or wrong. Perhaps after 2020 there will be a serious move to remove!
"At the end of the day deep-rooted American law, logic and fairness will be the final determinant on the outcome."
The 5: Hope you're right… but it's hard for us to see any sort of "deep-rooted American law, logic and fairness" that entails abolishing the Electoral College.
Try to have a good weekend,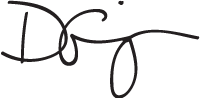 Dave Gonigam
The 5 Min. Forecast
P.S. Have you seen our "Great American Reset of 2020" briefing with Jim Rickards and Robert Kiyosaki?
They believe something is about to happen that will change America forever.
Click here to watch this briefing — including five steps they recommend you take now.