August 20th, 2020
5 Min Forecast
Former Army officers' post-election premise (DOA)
Jim Rickards: the pitfalls of a Trump victory
An alternate "nightmare" election scenario
When 'up and to the right' is wrong
Greg Guenther on the unstoppable tech sector
A reader doesn't want big-city politics imported to Main Street, USA… A Washingtonian reminds Californians that Seattle's a real bummer… And more!

Third-world coups are "insane, random and terrifying, like watching sports, except your political future depends on the score," observed the journalist Matt Taibbi — who covered a third-world coup or two in his day.
"The kickoff begins when a key official decides to buck the executive. From that moment, government becomes a high-speed head-counting exercise. Who's got the power plant, the airport, the police in the capital? How many department chiefs are answering their phones? Who's writing tonight's newscast?"
Nine months ago, pondering the rift between Team Trump and his deep-state opponents, we first contemplated the prospect of — as Taibbi put it — "a situation when someone in one of these camps refuses to obey a major decree, arrest order or court decision, at which point Americans will get to experience the joys of their political futures being decided by phone calls to generals and police chiefs."
➢ We suggested at the time that at $1,469 an ounce, gold would be excellent insurance against political uncertainty. This morning the spot price is $1,933.
Two weeks ago, we put some flesh on those contested-result bones — laying out four scenarios the deep state had "war gamed" for the election's aftermath. Every one of them ended with "street-level violence and political impasse."
Today, with Joe Biden set to accept his party's nomination hours from now, we take an even deeper dive.
"Mr. Trump is following the playbook of dictators throughout history: He is building a private army answerable only to him," warn John Nagl and Paul Yingling.
Nagl and Yingling are retired Army officers. They got an enormous amount of elite attention this month with an article at the website Defense One. It takes the form of an open letter to Gen. Mark Milley, chairman of the Joint Chiefs of Staff.
➢ Background: Nagl's claim to fame is being an architect of "counterinsurgency doctrine" — which did nothing to win the hearts and minds of everyday Iraqis and Afghans, but worked wonders dragging out those wars indefinitely.
They spin a wild tale of the sort many centrist Democrats and Never Trump Republicans have spun all this year… but their military backgrounds supposedly give the tale more gravitas.

In their telling, Biden wins but "the clock will strike 12:01 p.m., Jan. 20, 2021, and Donald Trump will be sitting in the Oval Office. The street protests will inevitably swell outside the White House and the ranks of Trump's private army will grow inside its grounds.
"The speaker of the House will declare the Trump presidency at an end and direct the Secret Service and Federal Marshals to remove Trump from the premises.
"These agents will realize that they are outmanned and outgunned by Trump's private army, and the moment of decision will arrive. At this moment of constitutional crisis, only two options remain. Under the first, U.S. military forces escort the former president from the White House grounds… Under the second, the U.S. military remains inert while the Constitution dies."

Here, we bring our own Jim Rickards into the mix: "The point of discussing this article is not that any of this will happen (it won't) or that any intervention will be needed at all if Trump loses.
"The point is to show how delusional and even dangerous some individuals have become at the mere thought of Trump remaining in the White House if he wins the election."

We'll come back to that momentarily. But first, let's tie up a couple of loose ends. What is this "private army" anyway? If Trump is secretly amassing a paramilitary force answerable only to him, he's doing it with more skill — and discipline — than he's brought to any other endeavor during his time in office. And how likely is that?
Anyway, the article went over like the proverbial lead balloon within the uniformed services — especially its central demand that Joint Chiefs Chairman Gen. Milley take the initiative to remove Trump if Trump loses and holds out.
"If Biden wins and gives a lawful order to have a stubborn Trump removed from the West Wing, the military will obey," writes Kelley Beaucar Vlahos at The American Conservative.
"But it is not up to Milley or any other general to decide, or to act as arbiter in any political, even constitutional, crisis… The law is the law, and the military, for all of its vast problems — its failures, corruption, hubris — knows the law is the very foundation of its authority and legitimacy. Messing with it would undermine everything…
"It would seem that Nagl and Yingling totally misread the room."

"The danger is not that a losing Trump will have to be removed by force," Jim Rickards goes on. "The danger is that a victorious Trump will cause his opponents to engage in radical and illegal efforts to prevent him from staying in office."
We said as much two weeks ago when we unpacked the deep-state's post-election war game, as performed by an outfit called the Transition Integrity Project. The participants — bipartisan but almost universally hostile to Trump — appear to have surprised themselves with the outcome of their Scenario No. 3.
In that scenario, Trump wins the Electoral College but Biden wins the popular vote. Alleging voter suppression, Biden does not concede. Alternative slates of electors are sent to the Electoral College and the House awards the presidency to Biden, but the Senate does not go along.
Jan. 20 arrives and, in the words of the Transition Integrity Project's report, "It was unclear what the military would do in this situation."

"Here's my nightmare," writes Peter Van Buren, with his own twist on this Trump-wins-the-electoral-vote-again scenario.
Mr. Van Buren, by the way, is the veteran U.S. diplomat who got kicked off Twitter two years ago — an early victim of the "cancel culture" that now afflicts much of U.S. society.
"The media will refuse to concede. The Dems will put a little lipstick on it with strident local court challenges, demands for recounts, emergency hearings in the House, but keep it out of the Supreme Court. Democrats don't want a conclusion, they want a crisis.
"Trump will fulfill his standard role as his own worst enemy and hold rallies to re-declare victory over and over. But the story everywhere else will be Trump is not the president-elect, the election was not legitimate and that orange bastard's presence in the White House after Jan. 20 will be a Konstitutional Krisis.
"Privately, the Democratic power brokers will whisper something remarkably undemocratic other than accepting the results of the election has to be done to save our democracy.

"What happens after that is beyond guessing," Van Buren continues.
"A best-case scenario is some party graybeards get through to an exhausted and befuddled Biden and talk him out of it.
"A bad scenario has Obama emerge under the guise of being a neutral party to negotiate a (Democratic Party) conclusion.
"A very bad scenario has the same third-party actors who whipped Black Lives Matter protesters into a looting mob repeat the performance. By that point nearly everyone will demand the military step in for different reasons.
"A very, very bad scenario will have a real-world event intervene, like an enemy abroad taking advantage of the chaos. The need to act expeditiously will slip a 'temporary' military government into place faster than CNN can play the Breaking News music."
If you haven't reviewed our episode of two weeks ago… exploring the possible consequences on your life of "street-level violence and political impasse"… and the follow-in investment implications… it's worth another look. Like right now.

Aside from housing, every economic indicator that's come in this week has been a huge disappointment.
Begin with the little chart of horrors — which is our informal label for first-time unemployment claims. The latest weekly figure is back above 1 million. In fact, at 1.11 million, it's higher than the highest guess among dozens of economists polled by Econoday…
Elsewhere, the "Philly Fed" survey also stunk up the joint; factory activity in the mid-Atlantic is growing, but at a much lower level than the "expert consensus" was counting on. Ditto for a similar survey earlier this week covering New York state.
Affirming the "slowing recovery" theme are the Conference Board's Leading Economic Indicators — up 1.4% for July after much bigger gains in May and June.
Given that number, the Conference Board says the best of the "recovery" is now in the rearview: "The pace of economic growth will weaken substantially during the final months of 2020."
With that, the major U.S. indexes are pancake-flat after yesterday's modest losses.
The Dow is down fractionally at 27,686. The S&P 500 is up fractionally at 3,375. The Nasdaq has added a quarter percent at 11,178.
Gold is starting to clamber back after getting crushed yesterday; at last check the bid is $1,938.

"Rotations can be elusive," observes our Greg Guenthner, with an update on one of the month's ongoing market themes.
"One of the main critiques of the post-crash rally has been a lack of broad participation from anything residing outside of the tech sector. We started to see some of that rotation we've waited for to kick off August trading. For example, the Dow Jones Industrial Average outpaced the Nasdaq Composite and S&P 500 last week, leading many to believe that a bigger 'catch-up' move was percolating as the red-hot tech trade started to cool."
But this week? "The Nasdaq Composite is quickly springing back to life. Meanwhile, the formerly resurgent Dow remains stuck in the red year to date.
"The jury is still out. But right now, it looks as if the rotation everyone was waiting for was simply a pause in the strong tech uptrend that will ultimately resolve to the upside."

To the mailbag, and what one reader calls the "downside of the exodus" from big cities.
"I live in New Holland, Pennsylvania, the 'Garden Spot of the World.' A wonderful Amish/Mennonite community with a large number of non A/M as well. Overall a lot of conservatives.
"We have large retirement communities here that cater to former government and union workers from the N.Y. metropolitan area and Philadelphia. Unfortunately, these transplants come here and vote the same way they did in the ****holes they left.
"I'm afraid with the mass exodus of these cities that we are seeing now they will be bringing their failed policies to many communities and ruining the smaller communities as they have the large cities."

Meanwhile, a reader from Seattle wonders "What could Seattle have in common with the Big Apple?
"Well, a bunch of knuckleheaded city of Seattle politicians thinking socialism will cure all our ills as they continue to amaze me with their ever-loving, money-grubbing hands on anything that isn't nailed down mentality, as they scheme over creative ideas of how to tax our city's big employers.
"Amazon is their newest target, and the Amazon hierarchy fired back with 'forced COVID-19 work from home is working so well for them that we should lessen our footprint in Seattle.' Hence Amazon's announcement of other cities' good fortune in getting an Amazon hub, as you alluded to.
"This kind of political intelligence (on-purpose oxymoron) just continues to amaze, BUT (as a longtime reader I had to use this, Dave) Jim Rickards' additional info failed to say where are all those Californians are going.
"Any homegrown, true-blooded Washingtonian (from the state, not D.C.) will tell you our real problem, which has been going on for years is those damn Californians fleeing their state and generally messing up real estate, traffic and everything else up here. They continue to be our fall guy, LOL!
"Don't forget it's gray, gloomy and rainy all the time here!"
The 5: Anecdotally, we understand the biggest beneficiaries of California out-migration — at least among the wealthier set — are Nevada (no state income tax) and Arizona (low state income tax). Some are opting for Texas, and then there's a contingent headed north to Idaho.
From what we hear, Idaho natives grumble about the California arrivals… but the ex-Californians who settled in the Gem State a few years back really resent the newest California influx. Heh…
Best regards,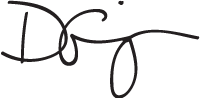 Dave Gonigam
The 5 Min. Forecast
P.S. It's on the table for only a few more hours — a $611.44 credit we've added to your account.
Yes, there are "terms and conditions"… but we think they're ones you'll like. Decide for yourself at this link.