September 8th, 2020
5 Min Forecast
Russian saga: Fate of pipeline hangs in the balance
Poisoning of a Russian opposition leader…
… and return of the "policeman of the planet"
Jim Rickards on the next 30 years war
What's keeping small business owners up at night?
ABBA costumes explained (no, really)
Readers on renting in the time of corona… Silencing a Libertarian candidate… "Wussifying" public discourse… And more!
[Before we start the clock today: I got some disturbing news last week. Due to circumstances beyond our control, we have no choice but to set a firm cutoff for new memberships to our most popular premium trading service — one with a proven track record of consistent big gains since launch more than a year ago.
We'll talk more as the week goes on about exactly what's forcing our hand… but suffice it to say that only days remain before we'll have to shut off access. And we don't mean for a few days, but rather "until further notice." Weeks at least, maybe till next year. That means only days remain before the message at this link goes offline for good.]

Just as military warfare can sometimes take an unexpected turn… so can economic warfare.
We return today to the saga of the Nord Stream 2 pipeline, which we've been chronicling since 2017. This nearly completed project would supplement an existing pipeline under the Baltic Sea — doubling Russia's natural gas exports to Germany.
Both the Obama administration and the supposedly pro-Russia Trump administration have been keen to kill off the undertaking — perhaps to boost the prospects for U.S. exports of liquefied natural gas to Europe.
[Click to enlarge]
When we last visited the topic in-depth at the end of last year, the U.S. Congress and the president stepped up the sanctions targeting Nord Stream 2. As a result, the Swiss contractor Allseas pulled out of the project. It was either that or risk being put out of business.
But with only 200 miles left to be built out of 1,300 miles total… Germany's government wasn't ready to give up. Germany is determined to stay warm in the winter and wean its electric grid off coal and nuclear. So Germany needs Russian gas and Nord Stream 2.
Said Chancellor Angela Merkel less than two weeks ago, "It must be finished."

But the apparent poisoning of a Russian opposition leader — and the resulting political pressure on Merkel at home — is changing all that.
Yesterday, Alexi Navalny was brought out of an induced coma in a Berlin hospital — where he'd been flown from Russia for treatment on Aug. 22. German scientists claim he was poisoned with a Soviet-era military-grade nerve agent called Novichok.
Politicians on both sides of Germany's political divide say it's time to either reconsider or abandon Nord Stream 2 — including Merkel's foreign minister Heiko Maas.
Hmmm… Back on Dec. 18 of last year, we quoted Maas as saying, "European energy policy is decided in Europe, not the U.S. We are opposed in principle to interventions from abroad and to extraterritorial sanctions."
Yesterday a Merkel spokesman refused to rule out new sanctions that would include Nord Stream 2.
Perhaps German leaders see the writing on the wall now? "It's increasingly likely," former State Department adviser Benjamin Schmitt tells The Wall Street Journal, "that the U.S. and EU may well pass joint sanctions to make sure that the pipeline is never completed."

It's at this point we're compelled to pose the impertinent question of whether Navalny's poisoning was really ordered by Russian President Vladimir Putin — the default assumption of most articles you read on the subject.
Most of Western media have glommed onto Navalny as the anti-Putin. But for the Kremlin, "Navalny is little more than a nuisance," says Fred Weir, veteran Moscow correspondent for the Christian Science Monitor.
"And I can't believe that Putin would rocket him to the top of the world political agenda through a botched attempt to assassinate him, or even an effective one," Weir tells the Pushback podcast.
Navalny: "Little more than a nuisance." [Wikimedia Commons photo by Evgeny Feldman]
Adds Gilbert Doctorow, a longtime observer of relations between Russia and the West, "Even reputable mainstream newspapers like the Financial Times said in their reporting from the outset of the Navalny case that there were many oligarchs in Russia, including one or two whom they named, who would gladly have organized the murder of Navalny for their own reasons."
Meanwhile, "the Kremlin had every reason not to want this anti-corruption, anti-Putin campaigner to be harmed because the reaction in the West was entirely predictable."
We give the last word on the question to Craig Murray, a British diplomat-turned-whistleblower who knows the former Soviet republics well: "If Putin wanted him dead, he would be dead."

Anyway, the government in Berlin has put the ball in Russia's court.
Merkel's spokesman says how Germany proceeds will depend on what Moscow does in the days to come.
But it's hard not to see a predestined outcome. Berlin is classifying the toxicology report on Navalny and spurning Russian offers of cooperation.
Bottom line: The only reason Nord Stream 2 is controversial is that Washington asserts the authority to call the shots worldwide… and because the dollar is the globe's reserve currency, it has ample economic ammunition to back up that authority.
Europeans chafe at this circumstance. Said France's finance minister in 2018, "The international reach of U.S. sanctions makes the U.S. the economic policeman of the planet, and that is not acceptable."
We've been following the "de-dollarization" process — nation-states' attempts to get out from under the dollar's thumb — for more than six years. But the Navalny poisoning — whoever might be behind it — has bought the dollar at least a little more time.

To the markets, where the grind lower is picking up where it left off last week.
As was the case last week, the Nasdaq is taking the biggest hit — down 3% as we write, back below the 11,000 level. For perspective, the Nasdaq rose above the 11,000 level for the first time barely a month ago… and 10,000 for the first time only three months ago.
The S&P 500 is holding up better — down 2.2% at 3,351. Again for perspective, it wasn't that long ago we were waiting what seemed like forever for a breakout above 3,200.
The Dow is down less than 2% at 27,603.
Among the big movers today is Boeing — down nearly 5% on newly revealed troubles with, no, not the star-crossed 737 Max but rather the 787 Dreamliner. On the flip side, electric truckmaker Nikola is up more than 37% on word General Motors has invested $2 billion in the firm.
➢ Oh, and there's Tesla — down another 15% today in part because of the tech rout, but also because of word TSLA is not included in the latest rejiggering of the S&P 500 Index, despite meeting S&P's standard for four straight quarters of profit. No word on the reasoning of S&P Dow Jones Indices.
But inclusion in the S&P was never part of colleague Robert Williams' long-term case for Tesla, which he made here four weeks ago. Despite the wreckage of the last three trading days, TSLA shares are still higher now than they were then!
Crude is getting stomped — down nearly 3.5% at last check to $36.31.
The precious metals look like an island of stability today — gold resting at $1,927, silver at $26.35.
"The economic impact of the response to the pandemic will play out over years, not months" — maybe even decades, says our macro maven Jim Rickards.
"Some research shows that it takes 30 years or more to normalize an economy after a pandemic of this magnitude. That research is based on 15 major pandemics over the past 650 years starting with the Black Death.
"A 30-year normalization period is also consistent with the impact of the Great Depression of 1929–1940, which continued to exert a strong influence on the economy and behavior until the late 1960s."

Small business in America is back to "normal" — at least by one measure.
The National Federation of Independent Business is out with its monthly Optimism Index. It jumped in August to 100.2. That's slightly above the historical average, and this survey's history goes back to 1974.
But within the headline number, we see "uncertainty" notching its highest reading since the pandemic and lockdowns hit.
For a second straight month, "quality of labor" tops the portion of the survey where business owners are asked to identify their single most important problem. Fully 21% say finding good help is their biggest obstacle right now. That's followed by taxes at 17% and poor sales at 15%.

Before the mailbag, a quick hit of financial quirk on this first business day of the week…
As it happens — and with apologies to Dana Carvey playing Johnny Carson — we did not know that.

We go global for the latest in our readers' takes on the state of rental property for income amid a pandemic.
"We own vacation rental property on Ambergris Caye, Belize," writes one of our longtimers.
"Unfortunately, the Belize government's economic lockdown has been even more draconian than what we have seen in the U.S. Their international airport is closed. Borders are closed. No international tourists allowed. This in a small country that depends on tourism for a huge part of its economic health.
"And guess what? The coronavirus is still spreading rapidly in Belize. Maybe lockdowns are not the solution? Maybe trade-offs should be considered?
"Luckily we are not financially dependent on the now nonexistent tourist rental income and we have a good property manager in place to keep the condos in good repair. It's hard to imagine the economic devastation happening with locals who depend entirely on the tourist trade.
"We own our home in the U.S. We may have to move to a different part of the state in the near future. We had planned to turn our current house into a rental when we make that move. Now that doesn't seem like a viable idea.
"To add insult to injury, it looks like the Democrat/Republican/media cartel will again prevent voters from learning that Jo Jorgensen, jo20.com, the Libertarian candidate, is a viable choice. She's on the ballot in all 50 states and D.C. They will exclude her from the presidential debates because she does not meet a 15% threshold in polls where she is not one of the choices offered.
"Americans will be led to believe that their only choices are two old men whose only difference is how fast they will lead the country to financial armageddon."
"I have been reading with amazement the reactions of the readers to pretty much ANY political comments that can be interpreted to support pretty much any candidate on either side," a reader writes — picking up where our last correspondent left off.
"I truly believed that the subscription base here was more intelligent than this.
"News flash: The behemoth of bureaucracy that is our government and the vested interests pulling the leashes of such bureaucrats goes far beyond the presidency. Truth be told, there is much more power in the hands of your senators and representatives (that's such a joke of a title), and I would wager the average American could not name their congress-critters if you paid them. And rarer still is the person who is even aware of whom their representation is at the local level.
"More important to myself, though, is to ask the question… when the hell did we as Americans become so freaking metrosexualized and wussified as to become so butt-hurt over ANYTHING that is contradictory to our own self-glorified opinions of ourselves that are regurgitated like last night's beer and Taco Hell from the echo chambers we immerse ourselves in?
"Translation for those who attended public schools: For God's sake, man, get over yourselves! None of the commentaries on either side give any credence to any of these people having done any real introspection beyond the latest sound bites. Grow up and stop attacking the staff at the 5 because they don't — Hell, you say! — recognize said reader's infinite and omnipotent wisdom.
"Thanks for the great newsletter. The 5 is always on my must-read list =)"
The 5: Meh, don't be so hard on your fellow readers. For all the vitriol that's come in over the past month or so, only one was so emphatic as to actually tell us "pick a side."
And no, we didn't publish that one…
Best regards,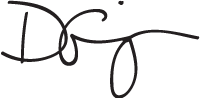 Dave Gonigam
The 5 Min. Forecast
P.S. I promise you're going to get sick unto death of my reminders over the next week that access to our most popular premium trading advisory will soon be shut down indefinitely.
Perhaps you've seen my invitation before and thought, "Oh, maybe I'll take 'em up on it sometime." Well, "sometime" won't exist in another week. If you take me up on the invitation now, you can just skip over my reminders later. Heh…