October 14th, 2020
5 Min Forecast
The S&P 500 is *this close* to all-time highs
Two "forward-looking" indicators (including copper)
Signs of Apple's satellite preoccupation
James Altucher: institutional investors and crypto
How desperate is the AMC Theatres chain?
A reader says: "Business is alive and well this year!"

"Life won't be back to normal until summer at the earliest. We may need masks until July."
So says Dr. Andrew Pollard, chief of the vaccine trial team at Oxford. His opinion makes a difference because Oxford's corona vaccine, being developed with AstraZeneca, has a leg up in the race to win widespread approval and adoption.
"Even if we had enough vaccine for everyone," he said Monday during an online seminar, "in my view it's unlikely that we're going to very rapidly be in a position where the physical distancing rules can be just dropped."

July? That would be 15 months from the time the virus hit Europe and North America full force. Optimistic compared with the "18 months" that's been bandied about since the spring.
Which reminds us… We listen regularly to a venerable financial podcast, one that's been around since before the word "podcast" became a thing.
In recent weeks, we've heard two otherwise-intelligent guests from disparate parts of the business world making offhand remarks about how they'd have never guessed the lockdowns, and the resulting fallout, would have lasted more than three weeks. Just "flatten the curve" and keep the hospitals from being overwhelmed, right?
Here, we had no such illusions.
We knew something was up by late February — even if the World Health Organization was still in denial. By late March — around that three-week mark, as it happens — we knew that "reopenings," whenever they began, would be dialed up and down on the whims of control freaks and power trippers.
And once "flatten the curve" became "must hold out for a vaccine" — perhaps the most brilliant bait-and-switch in all of human history — we figured in early April that 18 months could turn into as much as 16 years. And we still wouldn't rule that out, Dr. Pollard notwithstanding.

But go figure: As we write this morning, the S&P 500 is only 2% off its all-time high — which was achieved only six weeks ago. Amazing what a few trillion in Federal Reserve funny money can accomplish, right?
At last check, the major indexes are down fractionally from yesterday's closes. The S&P is holding the line on 3,500. Gold, meanwhile, is back above the $1,900 mark.
Copper — often considered a barometer for global economic activity because of its widespread uses — clawed its way back above the $3-a-pound mark last week.
That's definitely on the higher end of its trading range going back the last seven years.

Another "forward-looking indicator" is also pointing to better times ahead — at least for the market if not the economy.
Back in the late 19th century, when Charles Dow was developing his "Dow theory," he noticed how transportation stocks — which in those days meant the railroads — were a reliable harbinger for the performance of the market as a whole. If the rails were moving goods from place to place, it was all systems go.
Here in 2020, when physical stuff accounts for less economic activity than it did in Dow's day, the "transports" are a less useful indicator.
But there's a good substitute, says our Zach Scheidt: "The semiconductor industry is just as important to the U.S. economy as railroads were in the late 1800s.

"That's because semiconductors are used in just about every facet of life, and they're directly connected to every part of our economy!" he goes on.
"The car that you drive has semiconductors in every sensor, system and display on your dashboard.
"When you log in to Facebook, millions of semiconductors are being used to create and transmit the data.
"Your smartphone has semiconductors in it. The thermostat in your home has semiconductors in it. Heck, even your washer, your fridge and possibly even your toaster all have semiconductors in them."
➢ Did he say washers? Random aside: When my wife and I rejoined the ranks of homeowners a few years ago, the house came with a newer washing machine — complete with the aforementioned semiconductors. Took months to figure the thing out. Why the hell does a washing machine need its own proprietary operating system? What was wrong with the clicky-dialy thing? IF IT WAS GOOD ENOUGH FOR GRANDMA, IT'S GOOD ENOUGH FOR US!

So how is the semiconductor sector looking? Here's a chart of the PHLX Semiconductor Index (SOX)…
"When the SOX hits a new all-time high, that's pretty much an indisputable sign of strength!" says Zach.
Our chart hound Greg Guenthner elaborates: "The semis were market leaders before the coronavirus crash. And they retook their place on top of the tech food chain as the market recovered. We saw this same scenario play out in September. While many sectors (including tech stocks) were hit hard by sellers, the semis quickly found support. Then they bounced.
"Using recent history as our guide, we should expect the semis to continue to lead the market as we move deeper into the fourth quarter."

So no, Apple CEO Tim Cook didn't say anything about satellites during his dog-and-pony show yesterday. Not that we really expected him to.
"Apple is known for keeping things hush-hush until everything is finalized and they're ready to launch," says Ray Blanco, back with us today for an after-action report.
"Just because we haven't heard about it yet doesn't mean Apple engineers aren't hard at work trying to get this technology off the ground.
"Apple has already hired dozens of individuals with expertise in satellites and aerospace technology. Back in December, Bloomberg reported that Apple has a five-year goal to make your iPhone work anywhere in the world via satellite. According to the article, Cook's interest in the project indicates 'it's a company priority'."
Of course, it's a priority for other companies too — not least of them Elon Musk's SpaceX. Might they reach the finish line first?
Maybe they will — and Ray says it's all right if they do. It might even be better for Apple that way.
How so? "Apple isn't good at being first," he explains. "Apple is good at being best.
"Apple didn't have the first MP3 player, the first personal computer or the first smartphone.
But they changed those markets when they finally entered. I say it's a good thing they're taking their time to make it perfect."
[Case in point: Waiting until yesterday to introduce a 5G phone, more than a year after Samsung made the leap.]
"Too many satellite companies in the past have failed or gone bankrupt and disappeared.
"Apple has the tools and funding it needs to be able to deliver the perfect product.
"It's my belief that with the hiring of all these experts, it's more and more likely that Apple will partner with other companies that have expertise in the aerospace and satellite fields. The possibility of a buyout or partnership with Apple could mean a huge payout for investors in that smaller company."
Ray has targeted seven companies that could benefit from Apple entering the satellite space. We don't know when Apple will make its move. We know only that if you wait until afterward, you'll be too late.

"The managers of hedge funds, pension funds and endowments are increasingly looking at cryptocurrency as a potential investment opportunity," says James Altucher — who's our crypto evangelist, among other hats he wears.
James points us to research by a startup called Evertas, surveying 50 institutional investors managing more than $78 billion in assets across the U.S. and U.K.
"The findings indicated that 90% of respondents believe institutional investors will increase their investments in cryptocurrency between now and 2025. Of these respondents, 32% expect hedge funds will make meaningful investments in cryptocurrency."
And the numbers can only grow, says James. "By 2025, the millennial employees of institutional investment firms will be coming into their late 30s, reaching an age where they will likely have greater managerial decision-making power.
"Previous research studies have demonstrated that millennials are more likely to be interested in cryptocurrency investments than their baby boomer peers."
Bitcoin has been range-bound lately, between $10,000–11,500. "With growing interest from institutional investors now on the horizon," says James, "Bitcoin's next big move may come sooner than we expect."

How desperate is the AMC Theatres chain? Wait till you hear about the deal they've got for you.
Yesterday, AMC Entertainment Holdings (AMC) warned it might run out of cash before year-end unless it can raise more funds or put more butts in seats. (Good luck with that — see above about lockdowns and reopenings.)
To help stanch the bleeding, AMC will let you pony up $99 to host a private screening for up to 20 people. Or just for yourself, if you so desire. It's right there on their website…
Of course, the selection is rather limited. We see 34 titles on the website, including the original Jurassic Park, Shrek and a handful of horror titles just in time for Halloween.
If you want to see something recent, you'll have to shell out extra — at least $149 for Tenet and the new Russell Crowe flick Unhinged, for instance. Pass…
➢ We're hardly the first to point it out, but there's been a lot of confusion this year between AMC the theater chain and AMC the cable channel. Not the same company! The parent firm of the cable channel is called AMC Networks (AMCX). Back in May, there was a rumor Amazon was looking to take over — well, it's not really clear who the takeover target was, but the share prices of both companies gyrated before settling back down…
"Business is alive and well this year!" a reader writes with a field report, on the heels of yesterday's small-business sentiment number.
"2020 is a record-breaking year for our company along with ALL other businesses we deal with. We've been running more than one month behind. Now that we hired another technician we're beginning to catch up.
"We're not alone. Every other business is hiring. Help-wanted signs, sign-on bonuses, attendance bonuses, but there is one big problem… too many people are being paid to not work.
"In conversation with a customer today, his company is up from 3 million last year to 7 million to date this year. Another business we deal with needs 20 people now to stay on schedule.
"That's what real America looks like! We don't work and live by Wall Street… We find work and make it happen.
"Get out of the city and go for the opportunities! The USA is still the land of opportunity!
"(Not so fast, we don't need more city slackers!)"
The 5: Good to hear.
And your trouble finding good hires? That lines up with the survey results.
We'd have thought the expiration of the $600-a-week bonus unemployment payouts would shift the calculus. But there's a lot of stuff this year that's made no damn sense…
Best regards,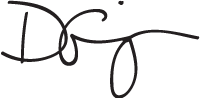 Dave Gonigam
The 5 Min. Forecast
P.S. "I keep getting questions about the new trading software I coded," says the aforementioned James Altucher.
Does it really serve up a trade recommendation each week? Is the average performance really a 49% gain during the first six months of this year (a span that includes the corona-crash)?
To answer those questions, James recorded a 90-second demonstration. You can watch it right here.