October 22nd, 2020
5 Min Forecast
A compelling indictment of out-of-touch journalists
When hiding your Harvard degree was de rigueur
An ugly nexus: media, finance and government
Stock market stuck in spin cycle
Escalating sanctions against Russian pipeline
Untimely twice-a-year abomination
A reader: "throwing in the towel" on employment
[A note from Dave: Please see today's Overtime briefing for an important and time-sensitive message.]

For a second day running, we're compelled to visit our periodic theme of media malpractice — especially the elitist nature of corporate media here in the 21st century.
(No, we're not going to talk about Jeffrey Toobin again. You're welcome.)
Until yesterday, your editor had never heard of Kristen Welker — the NBC News correspondent who's set to serve as moderator for the presidential debate tonight. But it's been 13 years since I left the TV news racket and these days I watch only international news channels like Germany's DW, Qatar's Al Jazeera and China's CGTN.
Apparently, the president is already accusing her of bias. His primary "evidence" to support this claim is that her parents have contributed to Democrats' campaigns in the past.
As if Ms. Welker, at age 44, has no agency independent of her mom and dad. Weak.

A stronger indictment of Ms. Welker is one that speaks to the profound shift in journalism that's taken place during the post-WWII era.
Reporter Lee Fang from The Intercept brought it up on Twitter a few days ago…
It didn't used to be that way. Certainly not when the veteran Washington journalist Sam Smith got his start chasing after fires and car crashes as a D.C. radio newsman in the 1950s.

"When I had started out in journalism, over half the reporters in the country only had a high school education," Smith recalled in 2017. "I learned not to mention my Harvard degree to my colleagues.
"Further, as I once put it, 'The trade stopped being a trade as not only a college degree but a master's in journalism became increasingly desired. Further, journalists — with the help of things like The Washington Post's new Style section started in 1969 — began joining the power structure by increasingly writing themselves into it.
"The Style section redefined Washington, helping to put social acceptability way ahead of competence or decency. Many reporters, as much as others in the capital, wanted to be part of the new definition and little by little gave up their watchdog roles, becoming instead just another embedded member of the establishment."
And so, as we documented last year, top journalists were hobnobbing in the Hamptons one summer night with the people they're supposed to be holding accountable.
The guest list of the wealthy and powerful included at least seven members of Congress, two Cabinet secretaries, Donald Trump Jr., Kathleen Biden (Hunter's ex) and finance bigwigs like former Goldman Sachs CEO Lloyd Blankfein and hedge fund legend John Paulson.

The Harvard degree Mr. Smith kept under his hat in the '50s is now a badge of honor for Ms. Welker. Indeed, it's almost a prerequisite for someone of her stature.
Per her Wikipedia entry, before Harvard, she attended Germantown Friends School in Philadelphia.
After Harvard, she did "pay her dues" for a while in a small market — Redding, California. But she worked her way up quickly and was already back home in Philly — the nation's No. 4 market — before age 30. Five years later, she "went network" for NBC.
Elite bonus points: She married a Big Pharma exec in 2017
[Wikimedia Commons photo by Gage Skidmore]
This sort of background is not the exception; it's the rule. In 2016, researchers looked into the backgrounds of 1,979 employees at two of the nation's most influential newspapers — The New York Times and The Wall Street Journal.
Their conclusions, published in the Journal of Expertise (yes, that's a real thing!) — 44% of the Times employees attended one of about 40 elite schools as also did nearly 50% of the Journal employees. If you narrow it down to just the eight Ivy League schools, you're looking at about 20%.
By comparison, even Fortune 500 CEOs and U.S. senators are slightly more representative of society at large — with 41% coming from elite schools.

We spotlight this ugly nexus of media and government and finance to remind you once more that "if you can beat the media, you can beat the markets."
It was in the summer of last year — right around the time of that posh Hamptons party — that we launched a premium trading advisory, The Profit Wire, based on that very concept.
Our premise was that media elites and other connected insiders might be colluding with high-finance types on lucrative trades in the markets.
We obtained access to a powerful data tool capable of detecting these trades. From there, we built a system so readers like you could follow the insiders' lead to big gains.
Going back just the last six months, we've booked 31 winners out of 39 trades. Average gain, including the losers? 43.7%. Average holding time? Just 46 days.
Since June, The Profit Wire has been far and away our most popular high-end service. It's been so popular that we're starting to worry those connected insiders are catching on to what we're up to. Not that there's anything illegal about it; it's just that, to be blunt about it, the elites would rather keep you down.
So we've made the decision to close The Profit Wire to new subscribers, effective next Monday. We'll reopen it sometime in the future when it feels as if we're "off the radar" again. But that might not be until next year.
If you want in on average performance of 43.7% gains in 46 days… you've got only four more days to act.
You're probably used to me saying we're pulling this message offline as of Monday. And then you'd see it again in a few days. That's not how it will work this time. It's gone for good as of this coming Monday. (We'll launch an entirely new marketing campaign whenever we reopen the doors.) Access here — while it's still available.
"The market now appears to be stuck in the election season spin cycle," says our chart hound Greg Guenthner.
"The major averages can't seem to get any traction. And with the election just a couple of weeks away, I don't think we're going to see any broad moves higher until after Nov. 3."
For all the elite media buzz about how the market is starting to price in a "blue wave," there's just enough lingering doubt to keep a lid on the big U.S. indexes. At last check, they're all in the red, but not by much. The Nasdaq is down the most, close to a half percent at 11,434.
The precious metals have surrendered their gains of the last 48 hours, but gold is still clinging to $1,900. The bid on silver is down to $24.56.
The main economic number of the day is the little chart of horrors. The good news is that initial unemployment claims for the week gone by clocked in under 800,000. The bad news is the number remains stubbornly higher than the pre-pandemic record set way back in 1982.
Elsewhere, existing home sales beat expectations — jumping 9.4% in September according to the National Association of Realtors. The NAR says demand for vacation homes (i.e., pandemic retreats) is super-strong — especially at Lake Tahoe and Eastern Seaboard locations like the Jersey Shore, Rehoboth Beach and Myrtle Beach. (Those already there are surely thinking, There goes the neighborhood…)

It's still full speed ahead for the Nord Stream 2 gas pipeline — much to the consternation of the busybodies in Washington.
As a refresher, Nord Stream 2 will carry Russian natural gas to Germany. Germany needs as much gas as it can get, both to stay warm in the winter and especially to wean its electric grid off coal and nuclear. But the Obama and Trump administrations have both tried to stop it — either as a favor to American makers of liquefied natural gas or on just general Russia-bashing grounds.
Tuesday, the State Department upped its sanctions yet again, targeting yet more companies working on the project. But still, the Germans appear undeterred.
For a while last month, it looked as if Chancellor Angela Merkel was about to go wobbly after the apparent poisoning of a Russian opposition leader.
But last weekend, German Foreign Minister Heiko Maas affirmed Nord Stream 2 is still a go, whatever it takes. "I proceed from the assumption that Nord Stream 2 will be completed. The question is when [it will happen]," he told a German media outlet.
Asked about Washington's persistent criticism, he stuck to a line we've heard from him before: "We make decisions about our energy policy and energy supply here — in Europe."

The twice-a-year abomination known as time change is soon upon us… but at least one bureaucrat is feeling bad about it.
Most Europeans will turn the clock back this weekend. (Here in North America it's not until Nov. 1.) In Norway, the minister of Trade and Industry — whose agency is responsible for daylight saving time — felt compelled to apologize, tongue-in-cheek.
"As minister of time, I strongly regret that 2020 will be another hour longer. This has already been a very demanding year for many," quipped Iselin Nybo to the Norwegian News Agency.
Of course, because she's a bureaucrat, Ms. Nybo screwed it up. The year is the same length regardless. Norwegians are merely getting back the hour they gave up in the spring. They can sleep in Sunday morning. What's to apologize for?
The UPI newswire tells us in 2019, the European Parliament backed a proposal to do away with time change… but the European Council, which gets the final call, is sitting on the recommendation. Figures, right?
A brief mailbag entry after we noted a falling labor force participation rate…
"My guess for the falling rate is that people close to retirement are throwing in the towel."
Which might well be true. Certainly that was the case after the job cuts during Panic of 2008. Why knock yourself out trying to get back into the workforce if you can kinda-sorta scrape by, take Social Security at 62 and so on?
Thing is, for all the people making that decision, many more will likely decide to soldier on. The size of the 55-and-over workforce did not fall during the "Great Recession." After 2010, it started climbing steadily. By 2018, Americans 55 and over made up about half of all that year's job gains.
Going forward? Still an awful lot of baby boomers under age 65 — that is, born after 1955. By and large, younger boomers aren't nearly as well off as the first wave. The new retirees might be less numerous than we'd think… and some of them might end up going back to work eventually. Bleah…
Best regards,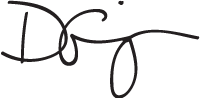 Dave Gonigam
The 5 Min. Forecast
Now for the important message I promised off the top.
As you've already seen today, we have no choice but to soon shut down new readers' access to The Profit Wire — which has been far and away our most popular high-end trading service since June.
It's been so popular, this service has begun attracting the attention of certain people who, frankly, don't want you to have access to the lucrative trades it recommends. They might think it gives you an unfair advantage. (Read on to see why.)
We're also bumping up against a cap we're imposing on the number of subscribers. Too many people piling into the same trade at once creates distortions that could ultimately lose readers money. We figured we were getting close to that cap six weeks ago, but we re-ran the numbers and realized we could buy ourselves a little more time to give as many people like you as possible the chance to get in.
That time is nearly up.
So after next Monday, The Profit Wire will be closed to new subscribers. And not for just a few days. We'll reopen access — eventually. But not for several weeks or months.
That means you won't have access to trades that have piled up the following track record over the last six months. These aren't backtested figures. These are the real-world results of readers like you…
39 trades closed since mid-April
31 of them were winners
Average gain: 43.7% in 46 days.
And yes, that average includes the losers. The standout winners include 50% in a day on The Gap… 50.24% in a day on Twitter… and 100% in only six days on Wells Fargo.
What's the secret?
It's a proprietary indicator — wait till you see how much we laid out for access — called QIT-4.
As you surely know, stocks can explode the minute news hits the tape. And even if you move quickly after an announcement, you're usually too late to make a big gain.
But with QIT-4, you have an edge. You're in and out so fast, you can make money in practically any market — up, down or sideways.
Maybe that seems like an unfair advantage… but it's 100% legal to do.
We have the ability to cut through the noise and find the real news, the market-moving news — unlike anybody else. Follow this link and I'll walk you through exactly how QIT-4 works.
Again, we can keep The Profit Wire open to new subscribers for only four more days. After that, it might not be open again until next year.
I'm sure you've seen this message a gazillion times over the last year or so. If you haven't acted on it yet, time's running out.
And now that I've clued you in to the real-world results — the tangible gains of readers just like you — I hope you'll look at it in a new way.