November 17th, 2020
5 Min Forecast
Back to normal?… New normal?… No normal!
Ray Blanco: "cold" hard facts about Pfizer vaccine
Zach Scheidt on uncanny PFE stock sale
Greg Guenther: beaten-down stock revival (for now)
Dispiriting numbers from the Federal Reserve
BMW marketers turn on boomers
Readers fault The 5 for drinking Trump-Aid… And for confirming Biden's election?… Praise for exposing the "Beast of Revelation"… And more!

On the day after the market's latest "vaccine rally," a reality check…
"The virus will become, basically, another like flu, another thing we'll have to live with," says University of Chicago genetic medicine professor Luis Barreiro to The Seattle Times.

"COVID-19 is unquestionably going to be with us permanently," elaborates Neil Howe, who forecast a crisis era besetting America during the 2020s in his book The Fourth Turning — written in 1997.
"It is going to mutate and it's going to adapt itself to vaccines, it's going to adapt itself to practices," he said last week during his Demography Unplugged podcast. "It doesn't want to kill us. Frankly it prefers if we don't die, it just wants to survive… We're not going to get a single solution, we're just going to have to deal with it."
More than once in 2020, we've pointed out there's no contemporary precedent for bringing a vaccine to market after barely a year. Approval of the mumps and measles vaccines in the 1960s took four years… and that's when regulations were much looser than they are now.
In addition, we warned back in late March — when the lockdowns were still only days old — that vaccine or no, the power elites weren't about to let us get "back to normal."
Headlines like the ones from Moderna yesterday and Pfizer last week are market-moving, for sure — but this morning they also merit a moment's reflection. To wit…

"There are real-world issues with Pfizer's vaccine beyond efficacy and safety that could ultimately limit distribution," says our science-and-wealth maven Ray Blanco.
"In other words, mRNA-based vaccine, while representing a breakthrough new vaccine platform, isn't without shortcomings. It isn't very stable, for instance. It needs to be stored in special ultra-cold freezers so that it won't break down.
"Globally, storing thousands upon thousands of doses of vaccine at temperatures near 100 degrees below zero Fahrenheit is going to be a big problem in lots of places. Even here in the U.S., many smaller health care facilities don't have those kinds of facilities.
"You can go to your corner drugstore and get a seasonal flu shot. I doubt you'll be able to do the same with this vaccine. You've got to keep this vaccine supercold when you're shipping it too.
"In theory, this vaccine is a big deal. In practice, things are complicated. Where the rubber meets the road, it could come up short." (Ray has his eye on a more promising vaccine candidate with big profit potential in Technology Profits Confidential.)

And then there's the massive sale of Pfizer shares by its CEO just after the announcement.
No sooner did the press release hit the wires than CEO Albert Bourla unloaded 62% of his position in the company — "collecting a cool $5.6 million before the stock gave back much of its short-term profits," points out our income-investing specialist Zach Scheidt.
The sale was kosher — prearranged in August, in fact — but the "optics" were less than ideal.
"Using a special type of transaction called a 10b5-1 sale," Zach explains, "Pfizer's CEO set up the stock sale several weeks before the vaccine news was released. According to documents filed with the SEC, Bourla filed the transaction with a broker who was instructed to sell shares as soon as shares of PFE hit a certain price."
Nothing wrong with CEOs selling shares now and then. But "this wasn't just a small bit of stock to help pay for a family vacation or a real estate purchase. This was a $5.6 million sale — and represented well over half of the CEO's total position!"
Most important of all, "Bourla now has a much smaller position in Pfizer, which leaves him with less of an incentive to help the company grow over time. I like to invest in companies when a manager's interests are more aligned with investors. And this major sale by Bourla is certainly concerning to me."
To be clear, Zach hasn't totally soured on Pfizer in Lifetime Income Report — not with a dividend yield north of 4%. "But," he cautions, "we'll certainly keep an eye on the situation."

Whatever the reason, stocks are giving back a sizeable chunk of yesterday's vaccine rally.
At roughly 29,700, the Dow is down more than three-quarters of a percent after notching a record close yesterday. The S&P 500 is down a half-percent from yesterday's record and clinging to the 3,600 level. The Nasdaq is down a hair at 11,916.
"This week is starting to feel a lot like the last," Greg Guenthner observed moments ago to his Opening Bell Fortunes subscribers. "Yesterday, we saw a broad rally led by the Dow and some of the more 'value oriented' names and re-open stocks. The Nasdaq finished higher, but it lagged the Dow and S&P."
But now, "the Dow, S&P and Nasdaq were all resting in the red, with the Nasdaq outperforming the others.
"Ultimately, it's good to see small caps, industrials, materials and some of these other beaten-down sectors start to wake up and outperform. Despite some of the recent volatility, there's plenty of opportunity in this market."
➢ Meanwhile, a shout-out to the aforementioned Ray Blanco, who forecast here on Oct. 6 that S&P Dow Jones Indices would "add Tesla to the S&P 500 between now and the end of the year. And when they do, it should unleash a flurry of buying that nobody is talking about."
The announcement came yesterday — TSLA joins the index on Dec. 21. As we write, shares are up 8.75% on the day.

The quick take on the day's economic numbers: Retail is back above pre-pandemic levels. Industry, not so much.
The Commerce Department says retail sales jumped 0.3% in October, a hair less than expected. But it's the longer-term comparisons that stand out — up 5.7% from a year earlier, and up 4.9% from the pre-virus month of February.
Meanwhile, the Federal Reserve says industrial production jumped 1.1% last month. The longer-term picture here is less encouraging — still down 5.3% year over year, and down 5.6% from February.
And the always-revealing capacity utilization number remains a severe disappointment. During October, 72.8% of the nation's industrial capacity — factories, utilities, mines and oil fields — was being put to work.
Yes, it's a darn sight better than the lows of six months earlier. But on a long-term chart going back to the "Great Recession," it still looks sickly.
Great moments in marketing: Anticipating widespread criticism of the styling on its all-electric SUV, BMW is… telling prospective customers they're the problem.
As with many recent Beemer designs, the 2022 BMW iX has a crazy-high grille — so conspicuous you're liable to overlook benefits like its superfast acceleration and 300-mile range.
From an Edmunds review: "A 300-mile range sounds great, but you'd still have to look at it every day." [BMW photo]
The initial ad campaign is built around the slogan "What's your reason not to change?"
Admittedly, that can be interpreted as a challenge of sorts to people who might be skeptical of electric vehicles — not just pushback against critics of the design.
But now that the design is getting widely dragged on social media — one wag calls it a "slit-eyed Allegro with squirrel teeth" — the company is doubling down with insolence.
"This seems like an even more questionable move than simply trying to convince people who find the design ugly that they're being too narrow-minded," writes David Tracy at Jalopnik. "After all, despite their copious flaws as a group, baby boomers do have one thing that younger generations don't: money. And lots of it."
No lie: The iX will likely start at $75,000.

"Thanks so much!" a reader writes with tongue firmly in cheek after we spent all of yesterday's 5 delving into the nexus between corporate media, social media and the national security state.
"I had to stop reading Zero Hedge in September after more than 10 years of near-daily readership when I could no longer stomach the constant, willfully blind Trump-love and outright abandonment of all reasoning capacity in favor of outright stupidity and conspiracy theory bull***. But now I see that I can get almost the same thing every day in my inbox from you guys. Awesome!
"Try not to present yourself as an icon of journalistic independence — you've drunk the Trump Kool-Aid, and what a vat of crap it is. Call me sheeple, as you will, but I've begun to think it's better to drink theirs than his. Or to continue to call both sides' BS for what it is. It's just that it seems to me the side you're pitching has become far more full of crap, and far more dangerous."
The 5: Your critique would be news to the readers who harangued us for the last four years to "get on board with your president!"
Oh. look, one of them weighed in after yesterday's 5, in fact…

"I am losing respect for your newsletter," he writes.
"Anyone who actually believes a man who stayed in his basement and gets more votes than Obama in an election is a true fool.
"There is NO Biden transition team. The election has not been certified. There is no Office of the President-Elect. Only idiots believe this U.S. media nonsense.
"Trump wins. The fraud was monumental."
The 5: [Heavy sigh]
We're well aware it's still 21 days before the Dec. 8 "safe harbor" date when each state must settle on its slate of electors for the Electoral College.
But under the circumstances, don't you think it's prudent to start working off the assumption a new crew will be in charge at the White House come January? Guess we shoulda put a "trigger warning" at the top of the yesterday's episode…

"Another superb single-topic edition — thank you so much!" writes a reader, restoring our faith in humanity, at least for the moment.
"I was wrong! Trump is not the Beast of Revelation; Biden is. Trump paved the way for him. Be a-skeered, be very a-skeered."
"I'll keep this short and simple," says our final correspondent. "Good issue yesterday (no surprise)!
"Along the lines of your narrative, I absolutely rely on my various investment letters as my best source of unadulterated news. The idiots who constantly complain about having to read about politics in this and other letters either are ignorant or naive. We need to know the landscape, and you provide it — in an unbiased but appropriately disgusted or skeptical manner. I for one not only appreciate it but rely on it. Thanks!"
The 5: Nearly a decade ago, a reader implored us to stick to "coldhearted financial research" and our founding editor Addison Wiggin replied, "Politics are the problem, and you ignore them at your peril."
Best regards,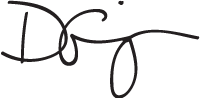 Dave Gonigam
The 5 Min. Forecast