November 20th, 2020
5 Min Forecast
"Stop the steal" and a zany 2016 comparison
Shopping the marketplace of ideas
A medical journal's thinly veiled condescension
Dispatches from the vaccine frontlines
Super Bowl LV and the war on cash
Last Gremlin standing.

Trigger warning: Today's episode of The 5 contains scenes that people on both sides of the political divide might find offensive.
If you wish to retreat to a safe space where your confirmation bias will be reinforced, please take the opportunity to do so now.
[Waiting…]

We begin with an indisputable proposition — that if Donald Trump mounts a credible effort to serve a second term, markets won't see it coming and the reaction will be unpredictable, to say the least.
And to be sure, there's a lot of time between now and when members of the Electoral College meet in their respective states on Monday, Dec. 14.
Few remember now… but seven days before the Electoral College met in 2016, a group of anti-Trump electors asked for the CIA to brief all 538 members about "ties between Donald Trump, his campaign or associates and Russian government interference in the election."
The hope was that whatever "evidence" was presented would be enough to persuade 37 Trump electors to vote for anyone besides Trump, depriving him of 270 electoral votes and throwing the election to the House of Representatives.
The Clinton campaign gave its public backing to this farcical plot… but the briefing never came to be and the rest was history.
The present "stop the steal" effort by Trump's forces seems to have the same madcap air as the Clinton 2016 endeavor — that is, assuming it's not just a cynical fundraising scheme.
One week after Election Day, an ex-federal prosecutor named Sidney Powell went on Lou Dobbs' Fox Business show to plead for donations to a nonprofit called the Legal Defense Fund for the American Republic, presumably for the purpose of filing lawsuits in states where vote fraud is suspected. "Over $500,000 must be raised in the next 24 hours for these suits to be filed," the website pleaded a couple days later.
It was around that time last week we were seeing memes like this going around…
By last Saturday, Ms. Powell joined Trump's legal team led by Rudy Giuliani. Yesterday, they held a press conference where it appears the wheels came off the proverbial bus.
Powell was short on specifics but long on finger-pointing — invoking the "massive influence of communist money through Venezuela, Cuba and likely China." She threw in Antifa, the Clinton Foundation and George Soros for good measure.
It was too much for Fox News host Tucker Carlson. His producers asked Powell to put up or shut up.

"She never sent us any evidence despite a lot of requests, polite requests, not a page," Carlson said on his show last night. "When we kept pressing she got angry and told us to stop contacting her."
Look, we have no doubt the U.S. intelligence community in general — and Obama's CIA chief John Brennan in particular — moved heaven and earth to gin up the bogus Russiagate narrative to thwart first the Trump campaign and then the Trump presidency. And we hope Trump has the stones to declassify all the relevant documents on that score before he leaves office.
But until Trump's allies produce compelling evidence of vote fraud — and please don't bombard us with emails citing whatever you read the other day on Bongino or Epoch Times — we're giving the stolen-election narrative the side-eye. And we daresay the Russia-stole-2016 hysteria did much to set the stage for what's happening now.
We're going to give Trump's forces one more chance, though.
This afternoon, our favorite political reporter — the freelancer Michael Tracey — will have a YouTube discussion with Robert Barnes, a tax lawyer of some renown who's carried the Trump torch on Twitter since Election Day. I will watch it in the same spirit Mr. Tracey sought out the interview in the first place…
Free inquiry. Fight it out in the marketplace of ideas and let the chips fall where they may.

Of course, not everyone shares that spirit. To wit, this member of the Democratic National Committee from California:
We've already spilled plenty of digital ink this week on the social media giants' continued caving to government demands for suppression of "misinformation."
And we see the Senate Judiciary Committee conducted another round of preening and posturing on Tuesday, the better to pressure Facebook and Twitter.

But of more interest to us is an interview Barack Obama gave to The Atlantic's Jeffrey Goldberg. It sets the tone for the agenda of the (presumably) incoming administration.
Next year, leaders of both parties seem determined to repeal or substantially alter Section 230 of the Communications Decency Act of 1996 — the law that shields online platforms from liability for content posted by users.
Obama: "The degree to which these companies are insisting that they are more like a phone company than they are like The Atlantic, I do not think is tenable. They are making editorial choices, whether they've buried them in algorithms or not.
"The First Amendment doesn't require private companies to provide a platform for any view that is out there. At the end of the day, we're going to have to find a combination of government regulations and corporate practices that address this, because it's going to get worse."
| | |
| --- | --- |
| ➢ | Ponder the irony of Obama saying this to Jeffrey Goldberg. At The New Yorker, Goldberg did more than any other mainstream reporter to funnel "misinformation" to the public during the run-up to the Iraq War — both Saddam Hussein's nonexistent weapons of mass destruction and his nonexistent ties to al-Qaida. |

What might that "combination of government regulations and corporate practices" look like?
This week, the medical journal The Lancet published a column by its editor-in-chief Richard Horton titled "Managing the COVID-19 Vaccine Infodemic." The topic — how to overcome any resistance among the hoi polloi to a corona vaccine.
"Journalists should avoid the unwitting spread of information. They should never give any kind of platform to vaccine skeptics," wrote Horton. Meanwhile, "lawmakers can do more to regulate sources of misinformation, just as they have done for other threats to health, such as tobacco."
| | |
| --- | --- |
| ➢ | Relevant background? It was on Horton's watch that The Lancet published a paper in 1998 suggesting a link between vaccines and autism — a paper that was ultimately retracted. No wonder he seems so vociferous… |
Anticipating the objection we raised earlier about free inquiry, he says pointedly, "Anyone who thinks the 'marketplace of ideas' will sort fact from fiction is dangerously mistaken." So there.
Here's the problem — one we pinpointed during the very early stages of the outbreak when Zero Hedge was booted off Twitter: The more that certain ideas get pushed underground, the more allure they have.
After all, if "they" don't want you to see something, then it must be really explosive, right?
What happens once Horton and his fellow control freaks and power trippers come to that realization? Maybe that's when the "deprogramming" begins…

Speaking of vaccines, the latest developments on that front are doing little to give the stock market a boost.
Early this morning, Pfizer and its German partner BioNTech announced they're submitting their vaccine to the FDA for emergency approval today. But at last check, the Dow and the S&P 500 are both modestly in the red… and the Nasdaq is barely in the green.
The financial media seem to be attributing the drop to a decision by the Treasury Department to allow some of the Federal Reserve's lending programs to expire at year-end. We suspect it's all political theater, but anything that suggests the Fed will be mainlining less of its EZ money to Wall Street is bound to get a negative reaction.
Gold is recovering from yet another beat-down yesterday, adding five bucks at last check to $1,871. Silver's added 20 cents to $24.24.

Also on the vaccine front, "Moderna's results are a very big deal for a few reasons," says our biotech and high-tech specialist Ray Blanco.
It was trial results from Moderna's vaccine that gave the market a big boost at the start of this week. And for good reason, Ray says: "First, the results themselves are spectacular.
"Early data show that Moderna's mRNA-1273 vaccine candidate reduced the risk of COVID-19 infection by around 95%. Those results are similar to the numbers posted by Pfizer's mRNA-based COVID vaccine.
"The big difference for Moderna is storage — Pfizer's vaccine needs to be stored at -94°F, and can only be kept for around six hours once thawed. That means facilities will either need to use dry ice or highly specialized freezers to store the vials.
"But Moderna's vaccine can be shipped at -4°F (similar to most home freezers), and kept at refrigerator temperatures for up to 30 days once thawed. That's a game changer — one that could make Moderna's vaccine a much more viable option for countries that don't have easy access to specialized medical freezers."
Moderna — a high-powered pick in Ray's premium Catalyst Trader service — probably won't be far behind Pfizer in seeking FDA approval.

In our occasional chronicles of how the pandemic is accelerating the war on cash — "unsanitary," dontcha know — we see the next Super Bowl will be blazing cashless trails.
However many fans are allowed in the stands in Tampa come February, they'll all be limited to digital payments. Parking, concessions, everything.
The NFL proudly made the announcement with its partner… Visa.
[Please don't tell us you're surprised.]
"We're excited to announce that for our biggest event the future is here and we thank Visa for the innovative approach to enable a more secure way to pay at Super Bowl LV," says Renie Anderson, whose title with the league is executive vice president of partnerships and chief revenue officer.
"This move will not only make the game more enjoyable and efficient for our fans, but most importantly…"
[Wait for it.]
"… safer for all involved."
Ding, ding, ding!
Going back to the stock market's bottom eight months ago, the S&P 500 is up about 50%, but Visa's up a solid 60%.
Go figure: The last remaining AMC dealership is still open for business — even if it doesn't look like it.
Bobby Collier opened Collier Motors of Pikeville, North Carolina, in 1955. It thrived for more than two decades — until the star-crossed venture in which France's Renault took a stake in AMC.
That was 1979. The dealership "lost a customer each time" it sold a Renault, Collier's son Kevin recalled in a 2006 blogpost. So the elder Collier resolved to sell cars built only by AMC or its forerunners, Nash and Hudson.
As AMC flailed, Collier lost the franchise sometime in the mid-'80s. Rather than switch to other makes, he began to specialize in "the best and rarest used AMCs, Nashes and Ramblers money could buy," writes James Gilboy at The Drive.
Family health issues pulled the elder Collier away from the business during the '90s. The roof collapsed, the inventory dwindled. But as late as 2012, "Collier Motors was still doing good business as a broker for restorables and hadn't resorted to parting out its aging inventory, rusty though it may be."
A couple of History Channel shows spotlighted the place in 2015… and it's still a going concern in 2020, overseen by two of Collier's sons. "When we pinged the dealer's listed number asking for Collier Motors," Gilboy writes, "they responded promptly."
In a world and a year of rapid-fire disconcerting change… it's oddly comforting, no?
Try to have a good weekend,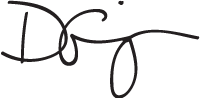 Dave Gonigam
The 5 Min. Forecast
P.S. While we await evidence of election rigging in 2020, there's blatant evidence of market rigging this year uncovered by our own Nomi Prins, former managing director at Goldman Sachs.
You can watch her make the case… and learn exactly what it could mean for your portfolio… at this link.