December 8th, 2020
5 Min Forecast
Card-carrying member of the military-industrial complex…
… tapped as Biden's defense secretary (very PC)
Biden cut defense spending? "Ridiculous"
Stick a fork in Uber
Small-business owners take Biden in stride
Tower of sardine cans for a good cause
Climate change: Gotta start somewhere?… California's full of hot air… And more!

Hope and change, baby!
Politico broke the story last night: "President-elect Joe Biden has selected Retired Gen. Lloyd Austin to serve as secretary of defense… If confirmed, Austin would be the first Black person to lead the Pentagon… Biden had been under growing pressure to nominate a Black person to be his defense secretary in recent weeks."
Which reminds us of a meme we saw going around on social media a few days after Election Day — not here at home, but overseas. This is how Washington, D.C., is viewed in much of the rest of the world…
Oh, this too…
"Intersectional imperialism," as the leftist writer Ben Norton calls it.

"Throughout the entire transition process, I have been disappointed that the only people mentioned for the top Pentagon post have deep ties to the defense industry," laments Dan Grazier.
Mr. Grazier is a combat veteran. Did tours in Iraq and Afghanistan. Now he works at the Center for Defense information, part of the Project on Government Oversight.
"This is a well-trodden path in Washington that has resulted in a great deal of wasted money, failed acquisition programs and wars that never end," Grazier tells the Responsible Statecraft website.
Isn't that the whole idea?

Raytheon (RTX) is a skilled player on both sides of the bipartisan swamp.
It managed to plant its chief lobbyist Mark Esper as secretary of defense for 16 months of the Trump administration, until the president fired him in a fit of pique a few weeks ago.
Meanwhile, it generously funded two think tanks where most of Barack Obama's "national security" alumni were biding their time the last four years.
RTX contributed at least $550,000 to the Center for a New American Security between 2014–19, per figures from the Center for International Policy. Raytheon also ponies up for the Center for Strategic and International Studies.
We don't know exactly how much Gen. Austin was compensated as a member of Raytheon's board; it's probably in the neighborhood of $300,000 a year. And now he can pick up where Mark Esper is leaving off.
Little wonder, as we chronicled here last month, Raytheon's CEO said it's "ridiculous" to think a Biden administration would slash defense spending.

Sure enough, on a day the major U.S. stock indexes are flat, RTX is up more than 1%.
For the better part of a decade, one of our ongoing themes has been "making the empire pay." That is, if we Americans are going to be saddled with a ginormous military-industrial complex eating out our substance… you might as well channel some of its profits back into your own pocket.
An ETF with a diversified basket of military contractors — every one of them neck-deep in the swamp water — is the way to go for a conservative investor.
For a long time, we suggested the iShares US Aerospace & Defense ETF (ITA). But its biggest holding is Boeing, and that's a problem; commercial air travel will remain depressed for years to come, which will be a drag on Boeing's and thus ITA's performance.
In August we said a better vehicle is the SPDR S&P Aerospace and Defense ETF (XAR) — where Boeing doesn't even rank in the top 10 holdings.
XAR has raced nearly 27% higher since Election Day; at $116 this morning it's a little pricey. But if it falls back to $105–110?
Think of the capital gains you reap as a way of offsetting your tax bill.

So yes, the market is more or less flat today: At 12,493, the Nasdaq is down about a quarter-percent from yesterday's record close.
After slipping a half-percent yesterday, the Dow is barely in the green today. The S&P 500 is down fractionally after yesterday's modest loss.
But gold is inching up a bit more from its big beat-down last week, now $1,866. Silver's nearly unchanged at $24.49. Crude is down, but still above $45 a barrel.

Stick a fork in Uber — it's done.
After the closing bell yesterday, Uber announced it's selling off its division that's trying to develop a self-driving car. The buyer is Aurora Innovation; Uber will hold a 26% stake in Aurora once the deal is done.
To hear the financial media tell it, Uber is abandoning a host of side ventures and getting back to its core businesses of ride-hailing and food delivery — with an eye toward finally turning a profit.
Which makes absolutely no sense, because those core businesses have no hope of turning a profit.
In 2017, we gave space to a couple of financial renegades who took a steely-hard look at Uber and concluded there's no there there.
One of them, transportation consultant Hubert Horan, ran the publicly available numbers and concluded 61% of every Uber fare was effectively subsidized by gullible venture-capital types who kept pouring money into the company.
Uber went public in May of last year, but that didn't change the calculus. Looking at its second-quarter numbers, Horan concluded in August the company had lost $23.2 billion over 4 and a half years.

"Nothing has happened to change the fact that after 10 years, riders have always been fundamentally unwilling to pay prices that would cover Uber's actual costs," Horan wrote at the Naked Capitalism site.
It's only gotten worse with the pandemic suppressing demand; it's not as if big-city millennials are booking one ride after another to go clubbing these days, right?
And Uber Eats? Yes, the food delivery business is booming, but it's a hypercompetitive business in which Uber has no distinctive advantage — no "moat," as the saying goes.
Self-driving cars were sure to be a money loser in the near term… but at least in theory there was the promise of a long-term payoff.
Then again, maybe Uber management looked around and saw what our own Robert Williams saw back in September — that Tesla is positioning itself for long-term dominance in self-driving technology the same way that Amazon set out a quarter-century ago to dominate every aspect of online retail.
If that's the case… why not sell while the selling's good?
[Ed. note: Bob Williams is about to take the wraps off an extensive research project later this month — one that exposes a subniche of the market that can make you 15 times your money in only 60 days. Watch this space…]

Conservative-leaning small-business owners are less bummed by a Biden presidency than you might think.
Or so we'd conclude looking at the monthly optimism index from the National Federation of Independent Business — the first in which the survey was taken after Election Day.
The overall number tumbled more than expected. But at 101.4, it's no worse than it was in January 2019… and it's still above the long-term average.
Says NFIB chief economist Bill Dunkelberg, at the risk of belaboring the obvious, "The recovery will remain uneven as long as we see state and local mandates that target business conditions and disproportionately affect small businesses."
➢ No lie: Here in Michigan, for instance, restaurants were supposed to come out of a three-week "pause" on indoor dining effective tomorrow. Instead, it will remain in effect through Dec. 20. And of course, California — home to 14.6% of U.S. economic output — is nearly back to full-on lockdown.
Asked to identify their single-most important problem, 24% of survey respondents said "quality of labor" — good help is still hard to find.
Racing up to second place is taxes — perhaps not surprisingly, given the election outcome — named by 20% of respondents.

What do you get when you combine a corporate publicity stunt, a good turn for charity and a Guinness record?
You get today's entry in our daily quest for "quirk" from the business world…
"Tallest Tin Can Structure," we're told
[Guinness World Records photo
That's a tower of 70,638 sardine cans — red and green, to resemble a Christmas tree.
It was constructed by Mega Sardines of the Philippines. At 19 feet, 4.5 inches, it's won the Guinness World Record for tallest tin can structure. The company says it weighs nearly 31,000 pounds.
Once deconstructed, the tree's cans will be donated to charity — Reach Out Feed Philippines and Mega Malasakit Kitchen.
No, we've got nothing snarky to add. Good on everyone involved…

To the mailbag, and more discussion sparked by the city of Oakland's mandate banning natural gas from new buildings…
"If one were to take your initial remarks to their logical conclusion, then, as one who is concerned about climate change, there would be no point in my buying an electric car, as my contribution would be infinitesimal.
"Equally, applied to a different subject, there would be no point in my getting COVID vaccinated, as my contribution to herd immunity would be infinitesimal.
"Come on — every little bit helps and if one doesn't start somewhere, one doesn't start. Everyone has their little part to play to keep the world grinding on.
"Keep up the good work."

"Most California electricity comes from gas," begins another reader by way of counterpoint.
"Due to the laws of thermodynamics in production and line losses in transport, only 40% of natural gas used to power an electric stove is available in the form of electricity.
"Using natural gas all gas is converted to heat (100% efficiency). So using the electric barbie doubles the amount of gas used to do your steak.
"The French word genial comes to mind to describe the Oakland City Council (genial means smart in a stupid way)."

"California imports about a third of its electricity from other states," says one more. "Do the numbers you published on the sources of generation include this power?"
The 5: We went back to the Energy Information Administration's website to double-check. Hard to tell with absolute certainty, but we'll lean toward answering yes.
We're already familiar with California's imports of electricity. The state's last nuclear power plant, Diablo Canyon, in 2016 was slated to shut down by 2025. But California continued to bring in power from the Palo Verde nuke plant in Arizona. Go figure…
Best regards,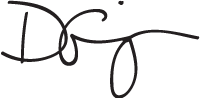 Dave Gonigam
The 5 Min. Forecast
P.S. One more thought about Gen. Austin's appointment…
Under the National Security Act of 1947, anyone who was active-duty military is supposed to wait until seven years after retirement before taking the position of secretary of defense.
Gen. Austin retired only four years ago; he'll need a waiver from Congress. Congress granted a similar waiver to Gen. James Mattis when Trump named him Pentagon chief in 2017.
The idea behind the law, according to the Congressional Research Service, was to "preserve the principle of civilian control of the military at a time when the United States was departing from its century-and-a-half long tradition of a small standing military."
Just how strong is that principle anymore?
Yes, it's good for defense stocks… but how good is it for the republic?