February 17th, 2021
5 Min Forecast
A Massachusetts official overshares
It's not easy being green
Platinum goes for the gold
"Stimmy checks" for a retail surprise
Jim Rickards: Biden's got two unopposed years
Great moments in trademark litigation

Sometimes the people who presume to exercise political power over us become a little too honest about their motives.
That's what happened a few days ago with David Ismay, the "undersecretary for climate change" in Massachusetts, while speaking to a meeting of the Vermont Climate Council.
In so many words, he said all the "easy" stuff that could combat climate change had already been done — solar arrays, wind turbines, big business adopting greener practices — and the rest would depend on the personal sacrifice of individuals.
"I know one thing that we found in our analysis is that 60% of our emissions come from… residential heating and passenger vehicles," he said in a video of the meeting released by an outfit called the Massachusetts Fiscal Alliance.
"Let me say that again: 60% of our emissions that need to be reduced come from you, the person on your street, the senior on fixed income. Right now, there is no bad guy left, at least in Massachusetts, to point the finger at and turn the screws on and now break their will so they stop emitting. That's you. We have to break your will."

We're not 100% sure what a "broken will" looks like in Mr. Ismay's mind… but we suspect it looks a lot like the rolling blackouts in Texas this week.
That's just one random headline we snagged from one random newspaper's Twitter feed.
You can read about the overall situation anywhere. You can also read a host of articles pointing fingers at one or another boogeyman.
But certainly the green agenda's got something to do with it, right? "The power grid is becoming less reliable due to growing reliance on wind and solar, which can't provide power 24 hours a day, seven days a week," opines The Wall Street Journal's editorial board.
"Wind's share [of Texas' electricity] has tripled to about 25% since 2010 and accounted for 42% of power last week before the freeze set in. About half of Texans rely on electric pumps for heating, which liberals want to mandate everywhere. But the pumps use a lot of power in frigid weather. So while wind turbines were freezing, demand for power was surging."
➢
Your editor knows a thing or two about heat pumps. They're fine in central and south Florida, where I lived in the early 1990s — and where temperatures rarely get below freezing.

Nearly anywhere else? Forget it. A heat pump "heated" the apartment my wife and I shared in Baltimore for nearly a decade. A sustained period of temps in the low 20s would push the heat pump far beyond its capabilities… and the inside temp would sink below 60.
The irony right now, says the Journal, is "the less we use fossil fuels, the more we need them."

Back to Mr. Ismay in Massachusetts, who's since turned in his resignation: "No one who works in our administration should ever say or think anything like that," declared Gov. Charlie Baker.
Right. Because by and large, "going green" is being sold to us as something that will entail little or no personal sacrifice. We're told we'll all seamlessly transition to electric vehicles as they become more affordable over the next 15 years (and somehow the power grid will magically be able to sustain the increased load from everyone charging their electric Hummers at night). Meanwhile, the question of how we're supposed to stay warm in the winter is glossed over completely.
Per the Journal Op-Ed, coal now accounts for 18% of Texas' electricity — a figure that fell by more than half during the 2010s.
But at the same time, we don't recall hearing anyone in authority saying along the way that the shift from coal to renewables might come with a trade-off — much less that our "will" would have to be "broken" to achieve whatever the low-carbon goal of the moment happens to be.

At the risk of appearing indifferent to the suffering of everyday Texans, we turn our attention to the investment implications. That's what we're all about, after all.
We shared three "green" stock tickers for your consideration earlier this month, but today there's something else worth your attention.
This week, platinum sailed above $1,300 an ounce for the first time in over six years — a move Bloomberg rightly attributes to "bets that a recovery in industrial demand and stricter emissions rules will tighten supply of the metal."
As you're likely aware, platinum is essential to the emissions controls of internal-combustion engines. It's also shaping up to be a key ingredient in next-generation batteries for electric vehicles.
For years, platinum lagged the price of gold as well as its sister metal palladium. Now it's playing catch-up. Supply is tight, a hangover effect from COVID mine shutdowns last year in South Africa. And demand will grow along with resumed demand for autos this year.
Yes, there are platinum ETFs. Or you can get 1-ounce bars from our friends at Hard Assets Alliance.

And now would be a good time to "buy the dip," seeing as all the precious metals are taking it on the chin this morning.
The aforementioned platinum is all the way back down to $1,232. Gold, meanwhile, sits at its lowest since late November at $1,773. Silver is holding up relatively well, though — down a quarter to $26.94.
Stocks, you ask? The major indexes are all down at last check. The Dow is holding up best, down a fifth of a percent from yesterday's record close. But the S&P 500 is down a half percent and the Nasdaq down 1.3% and back below 14,000.
Crude is back above $60 a barrel, traders putting more weight on high energy demand from severe winter weather than on Saudi Arabia's plans to increase production.
Bitcoin? Up nearly 4% to another record over $51,000.

The day's economic numbers point to recovery all around — and this is "hard data," not surveys and such.
The retail sales figure from the Commerce Department crushed expectations — up 5.3% from December to January. Can you say "$600 stimmy checks?"
The number is still great if you factor out auto sales (volatile month to month) and gasoline sales (rising gas prices can throw the figure out of whack). Here, the monthly jump is even stronger, 6.1%.
Meanwhile, the Federal Reserve says industrial production jumped 0.9% in January — way more than expected. And within that number, manufacturing grew 1.0%, also way more than expected. Still, manufacturing output remains down 0.8% from the pre-pandemic month of February 2020.
Meanwhile, 75.6% of the nation's industrial capacity was in use last month — that's factories, mines, oil fields and utility plants. That's the best number since the pandemic and lockdowns hit…
… but it's also no better than in early 2017.
"The Biden team realizes they may only have two years to push their agenda without effective Republican opposition," says our Jim Rickards.
Over the next few days, Jim will join us to pull apart some of the new administration's key policies and their impacts on the economy and markets.
But first, it's worth bearing the political calendar in mind — and what happened during the administration in which Joe Biden was vice president.
Democrats controlled the White House and both houses of Congress for the first two years of Obamatime. Then Republicans swept into control of the House in 2010… and took the Senate as well in 2014.
"Obama's window for aggressive policy advances was brief," says Jim. "This dilution is clear from Obama's legislative achievements. Obamacare (officially the Affordable Care Act) became law on March 23, 2010. The Dodd-Frank financial reform legislation was passed on July 21, 2010. That was it. Obama had no significant legislative accomplishments after the midterm elections in November 2010."
With that in mind, the Biden team's top priority is passing that $1.9 trillion "stimulus" in the weeks ahead.
You can read about the broad outlines from your preferred daily news source. For our purposes today, Jim's takeaway is this: "The program will provide aid to some in need and will provide windfalls to favored political interests whether they are in need or not. What the program will not do is stimulate the economy or end the no-growth and slow-growth depression we are now in.
"Republicans may complain about such big-ticket spending, but their complaints will carry little weight. When Republicans were in control of the White House and Senate in 2020, they passed over $3 trillion in deficit spending programs to deal with the pandemic. It's hard to say, for example, that Republican deficits are good but Democratic deficits are bad. They're either all good or all bad from the perspective of fiscal discipline.
"Right now there is no fiscal discipline. COVID has become an all-purpose excuse for practically unlimited spending. Some financial analysts have speculated that there is so much government spending going on right now, it's not clear the private sector can even put all of the money to good use in the short run. No doubt much of it will be wasted or diverted to nonintended uses."
More tomorrow…

For the record: U.S. sanctions notwithstanding, it appears construction of the Nord Stream 2 pipeline has resumed.
The news is buried in a Wall Street Journal story that says the Biden administration is reconsidering the hard-line Trump and Obama stance against the project — which would carry Russian natural gas to Germany.
Nord Stream 2 was 90% complete before sanctions brought construction to a halt a year ago. But the Journal story says construction resumed on Feb. 6 — and the White House did not opt to apply additional sanctions, as the law allowed.
Team Biden is keen to smooth over relations with Germany. Giving Nord Stream 2 the green light would go a long way toward that goal — assuming the bipartisan clique of Russophobes in Congress doesn't squawk too loudly.

Great moments in trademark litigation: The makers of the fake-sugar Splenda are suing the Speedway convenience store chain for…
Splenda was developed in the late 1990s by Johnson & Johnson, among others, but these days is owned by Heartland Consumer Products, based in the Indianapolis suburbs. There are also generic versions of the sucralose sweetener — and thus the complaint at hand.
"Speedway's yellow-colored packets," Heartland alleges, "are not provided to customers with sufficient cues to the consumer to prevent the mistaken belief by consumers that the yellow packets are in fact Splenda brand sweetener."
No comment yet from Speedway's parent firm, Marathon Petroleum.
According to the Indiana Business Journal, "Heartland is asking the court to find that Speedway has engaged in trademark infringement and false advertising; to order the retailer to destroy all its yellow sweetener packets and stop using this packaging; to require the retailer to disgorge profits related to the sweetener; and to pay Heartland damages, attorney fees and court costs in an unspecified amount, among other things."
We can only hope a discerning consumer might file an amicus brief on Speedway's behalf, resenting Heartland's insult to his or her intelligence…
Best regards,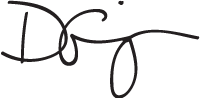 Dave Gonigam
The 5 Min. Forecast