March 30th, 2021
5 Min Forecast
The reformation of AOC
Wokeness quotient: From identity politics…
… to absolute fascism (civil liberties be damned)
Eerie calm after Archegos fallout
Ray Blanco on hard-pressed biotech
A wicked-scary real estate prank
"No reasonable alternative" to a debt jubilee?

"We do not have the time or the luxury to entertain bad-faith actors in our movement," declares Rep. Alexandria Ocasio-Cortez (D-New York).
As you're almost surely aware, "AOC" is the 31-year-old "democratic socialist" who burst onto the scene in 2018. To the shock of nearly everyone, she defeated a longtime party hack, Joe Crowley, in a primary election.
Her signature proposal at the time — raising the top tax rate to 70% on incomes over $10 million.
She quickly became the face of a leftist faction in the House known as "the Squad." During the 2020 primaries, she was one of the most visible supporters of Bernie Sanders' presidential campaign.

That was then, this is now.
In late January, AOC sat down for an interview with Democratic Left — the magazine published by the Democratic Socialists of America, of which she is a member.
But the interview wasn't published until a few days ago. To read it is to understand why.
AOC basically threw her whole movement under the bus, the better to aid her climb within the Democratic Party's power structure.
For better or worse, AOC has sold out her professed ideals… and made her peace with the corporate-centrist types who've run the party ever since the Bill Clinton days.
Priorities for her movement like "Medicare for All" and free college tuition? Forget it.
But don't be too quick to breathe a sigh of relief. A key excerpt from the interview…
Question: Some on the left have looked at Biden's record and his difference with the Bernie wing of the party and they conclude that no progress is going to come out of the Biden administration. What's your view?
Answer: Well, I think it's a really privileged critique. We're gonna have to focus on solidarity with one another, developing our senses for good-faith critique and bad-faith critique. Because bad-faith critique can destroy everything that we have built so swiftly. And we know this because it has in the past, and it's taken us so many decades to get to this point. We do not have the time or the luxury to entertain bad-faith actors in our movement.
Did you pick up on the word "privileged"?
Immediately she plays the identity-politics card to shut down any complaints that Team Biden is enabling the crony-capitalist cartels that have made health care and higher education so ruinously expensive.
"For anyone who brings that up [i.e., opposition to Biden administration policy], we really have to ask ourselves, what is the message that you are sending to your Black and brown and undocumented members of your community, to your friends, when you say nothing has changed?… We cannot allow for that in our movement."
Once a socialist firebrand, now an enforcer of centrist Dem orthodoxy…
➢
Really, we should have seen it coming: On the first business day of 2021 as we rolled out our team's predictions for the year, Jim Rickards observed there would be "no room" for AOC and her bunch in the Biden era. She's too rough around the edges for the corporate-technocrat types Biden prefers to surround himself with.

And to make sure she got that message loud and clear, House Speaker Nancy Pelosi denied her a post on the powerful Energy and Commerce Committee.

With her heel turn, AOC has abandoned democratic socialism for the peculiarly "woke" fascism that now animates much of America's power elite.
(To be clear, we're using the classic definition of fascism here — government and corporate power working hand-in-hand.)
Last summer, we took note of the speed and alacrity with which corporate America embraced "social justice" values — best illustrated by the preposterous image of JPMorgan Chase CEO Jamie Dimon "taking a knee"…
We cited several wise observers who pointed out that by adopting woke values, Big Business could easily divert public attention away from the "dem-soc" agenda of soaking the rich, Medicare for All, free college tuition and so on.
If you're none too keen on welfare-state socialism — and goodness knows we're not — AOC's change of heart is a good thing. But as we've mentioned more than once, woke values are profoundly hostile to civil liberties and freedom of speech.
And so in January AOC was front and center demanding the shutdown of the social media app Parler because it supposedly was used to organize the riot at the U.S. Capitol.

And the beat goes on: In 1992, when AOC wasn't yet 3 years old, the late George Carlin delivered one of his most memorable rants at Madison Square Garden in New York.
"That's all you ever hear about in this country is our differences," he said. "That's all the media and the politicians are ever talking about: the things that separate us, things that make us different from one another.
"That's the way the ruling class operates in any society: They try to divide the rest of the people; they keep the lower and the middle classes fighting with each other so that they, the rich, can run off with all the ****ing money. Fairly simple thing… happens to work.
"You know, anything different, that's what they're gonna talk about: race, religion, ethnic and national background, jobs, income, education, social status, sexuality, anything they can do to keep us fighting with each other so that they can keep going to the bank."
Whoda thunk it two years ago that AOC would be so keen to serve their agenda, huh? But that's what the lure of political power does to people…
To the markets today — which are falling in controlled fashion. Any evidence of "contagion" from the imminent downfall of Archegos Capital Management is yet to be seen.
At last check, all the major U.S. stock indexes are down a little over a third of a percent. Heck, the Dow is still holding onto the 33,000 level after notching another record close yesterday. The Nasdaq is holding onto 13,000.
As for the fallout from Archegos, it's become clear that Goldman Sachs and Morgan Stanley both had considerable exposure. But both firms moved with lightning speed to seize Archegos' stock holdings last Friday and sell them off, avoiding steep losses. As noted here yesterday, Credit Suisse and Nomura weren't nearly as lucky — or quick on their feet, as the case may be.
Anyway, we remain on watch for any additional fallout.

"We're clearly stuck in a choppy range here," observes our Greg Guenthner, looking at the charts. "If the market (specifically the Nasdaq) is going to get its act together and make an attempt at a sustained rally, we're going to need to see some sort of red-to-green move here to shift sentiment and lure some bulls back into these stocks.
"Otherwise, I think the selling pressure could send the Nasdaq lower in the short term to test the bottom of its recent range at the early March lows near 12,500."
Meanwhile, Treasury yields are on the rise again, the 10-year note over 1.72%.
Precious metals still can't catch a break. Gold has broken below $1,700 for the second time this month. Silver is barely a dime above $24.
Crude has shed nearly a buck to $60.60. Bitcoin is up a bit to $58,664.
"The sky isn't falling for biotech," asserts our Ray Blanco, a keen observer of the sector.
To be sure, biotech has been a drag on the Nasdaq in recent days. Blame it on a confluence of events — legislation by Bernie Sanders aimed at cutting drug prices, the ongoing woes with the AstraZeneca COVID vaccine, the FTC looking at drug mergers warily, the FDA dragging its feet on new approvals…
But Ray says you can't keep a good sector down: "Even if Sen. Sanders' proposals were to pass, we can still expect innovative new drugs treating serious conditions to enjoy strong pricing, earning big returns on research-and-development expenses."
In addition, Ray's convinced Big Pharma will continue to fight to acquire small companies… because that's the only way they can keep their pipelines of new drugs full. And Big Pharma has lobbying clout, if nothing else.
"Lastly, I consider the possibility of a more conservative FDA a blessing in disguise," Ray says. "Over the past few years the regulator has waved through an unprecedented percentage of new drug applications. The change has made an FDA decision date less of a risk-on event. That makes holding through a decision less risky, of course, but it also removes a good deal of upside for investors if the FDA gives a green light.
"This means there could be lots more upside from trading these dates if you do your research and pick the right biotechs."
Ray does the research for you in his FDA Profit Alert; watch this space for when we open it back up to new subscribers.

Real estate curiosity…
Author Margot Bloomstein's husband snapped this photo somewhere west of Boston — exactly where, she prefers not to say out of respect for the owner's privacy.
She inquired with the real estate agent. "They said that they didn't put up the sign," she tells The Boston Globe. "It raises more questions than answers."
After the pic went viral, the consensus of the Twittersphere is that the "Not Haunted" addition to the sign was a prank, albeit a skillfully executed one. In any event, it's now been taken down. Good luck to the seller…

"I wonder if you have read Michael Hudson's proposals about a debt jubilee?" writes a reader who says he's catching up with back issues of The 5 and is referring to a week ago Monday.
"Hudson is a Marxist but sometimes posts with Paul Craig Roberts, whom I imagine you know still identifies as a conservative, albeit not your typical one.
"My initial reaction was negative, especially since I have no debt myself, but I am coming around to the idea that there may be no reasonable alternative. Of course Hudson is more about canceling individual debt…
"Always appreciate your informed and intelligent musings."
The 5: Hmmm… Team Biden keeps doing half- if not quarter-measures on student debt forgiveness that don't satisfy the activists.
And as noted above, their erstwhile champion AOC has other priorities now, heh.
More likely than a consumer debt jubilee, it seems to us, is a universal basic income scheme.
As we've mentioned before, the Biden "stimulus" bill already takes a big step in that direction with generous child tax credits. They're set to expire after a year, but you can count on Democrats to push for making them permanent. And Republicans might get on board, seeing as the payments would presumably up birth rates and stave off demographic decline.
A debt jubilee is a one-shot deal that effectively relieves everyday people from their existence as "debt slaves and tax donkeys," to borrow the phrase of Charles Hugh Smith.
But universal basic income? That keeps them forever chained to the state. Which was Otto von Bismarck's whole idea when he came up with the original social-security program for Germany in the 1880s….
Best regards,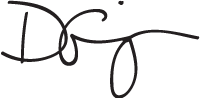 Dave Gonigam
The 5 Min. Forecast