April 23rd, 2021
5 Min Forecast
Team Biden's capital gains "exclusive"…
… that should surprise no one
A rip-roaring flash PMI report (and a grain of salt)
Peugeot's $481 speedometer?
13,000 disappearing Wisconsin jobs
The mother of all no-show, public-sector jobs (Ciao!)
Sorting the "rich"… from the "really rich"

If the mainstream narrative is to be believed, the stock market took a spill yesterday because most people on Wall Street are blithering idiots.
After we went to virtual press yesterday, Bloomberg News touted an "exclusive" story that began thus: "President Joe Biden will propose almost doubling the capital gains tax rate for wealthy individuals to 39.6% to help pay for a raft of social spending that addresses long-standing inequality, according to people familiar with the proposal."
The higher rate would affect those with incomes of $1 million or more. The present rate is 20%. If you toss in the 3.8% Medicare surtax, it's 23.8%. So in reality, the 39.6% proposal is 43.4%.
| | |
| --- | --- |
| ➢ | That Medicare surtax on capital gains took effect as part of Obamacare. It kicks in whenever modified adjusted gross tops $250,000. And that $250K figure is not bumped up each year for inflation. |
In states that impose steep capital gains tax like California and New York, the total government take would top 50%.

There was literally no news content within that Bloomberg story… and yet Bloomberg and every other Establishment outlet insists this nonscoop was the reason the major U.S. stock indexes ended the day down nearly 1%.
No one should have been surprised by this proposal. It was a plank of Biden's platform in the summer of 2019. He was upfront about it throughout the campaign in 2020. We spent a healthy chunk of our 5 Mins. dealing with the matter on Sept. 29, 2020. We laid out both the rate and the income threshold where it would kick in. We said it was potentially the biggest increase in capital gains taxes in history.
So ignorance is no excuse. Only naivety. WHAAA? WE DIDN'T THINK HE ACTUALLY MEANT IT!
Then there was this gem from the Reuters newswire, a quote from one Thomas Hayes of Great Hill Capital, pointing out the proposal will run into a buzz saw in the Senate: "If it had a chance of passing, we'd be down 2,000 points."
Uhhh… if it has no chance of passing, why would the Dow have fallen at all, much less the 320 points it did?

In any event, the Dow has already recovered nearly half of yesterday's losses. As we write, the Big Board is up just under a half percent or 153 points. Another 40 points and it'll be back above 34,000.
The S&P 500 is up stronger, about two-thirds of a percent, to 4,163. The Nasdaq is up nearly 1% and back within 50 points of 14,000.
We're sure the mainstream is wringing its hands about how it's been five whole trading days since the Dow and the S&P set record closes. But as our chart hound Greg Guenthner said earlier this week, some sideways chop is to be expected right now — with any luck, consolidation before the next leg up.
For no obvious reason, gold started selling off as soon as the Comex opened this morning — tumbling from $1,795 down to $1,771 at last check. Silver's back below $26. But platinum and palladium are rallying — palladium into record territory. (More about palladium shortly.)
| | |
| --- | --- |
| ➢ | Precious metals would be affected by the president's proposal — just not as much as stocks. For reasons that make sense only to federal bureaucrats, bullion is treated as a "collectible" and already taxed at 28% no matter your income. |
Bitcoin got whacked yesterday after the Bloomberg story came out — from $55,000 to a hair below $50,000 now.

The "economically sensitive" commodities are rallying at week's end — perhaps because of a rip-roaring flash PMI report.
By last July the PMI numbers had recovered to the 50 level — the dividing line between growth and contraction. The April numbers out today? All in record territory.
The services index rings in way better than expected at 63.1, thanks to the easing lockdowns. But manufacturing is no slouch either at 60.6.
Put the two figures together and the composite registers 62.2 — far higher than even the most optimistic guess among dozens of economists surveyed by Econoday.
Of course, we caution that this massive comeback still comes from profoundly depressed levels a year ago. The "recovery" has a very long way to go.
But numbers like these certainly point to growing demand for commodities. Crude is up more than 1% at $62.14 a barrel… while copper is once again testing its February highs at $4.33 a pound.
| | |
| --- | --- |
| ➢ | One other number of note: New home sales came in way better than expected for March — up 20.7% month over month. Perhaps because of rising mortgage rates, builders are trimming prices; the national median for new construction is $330,800, down from a peak of $365,300 just three months earlier. |

After several months of pausing for breath, palladium prices are setting records again — thanks to a supply squeeze.
The buzz among traders is that automakers will ramp up production soon once the microchip shortage abates — which would make the present supply squeeze even worse.
"Fundamentally, there's going to be a material deficit this year and automakers need to restock," BMO Capital Markets' Tai Wong tells Bloomberg.
A years-long production deficit… tighter pollution standards for cars in China and Europe… production hiccups at mines in Russia… it's a perfect storm.
And with that, the bid on palladium this morning is up to $2,763 an ounce.
Speaking of the chip shortage and automakers… France's Peugeot has come up with an ingenious workaround for one glitch in the production chain.
Peugeot — now part of the multinational giant Stellantis along with Chrysler — will swap out digital speedometers for the old-school analog variety on its 308 line. That's according to the French news channel LCI.
So much for the cool factor [Peugeot photo].
"Peugeot is saving its chip reserves for digital dashboards in more popular models like the Peugeot 3008 crossover," explains Mercedes Streeter, writing for Jalopnik.
"This fix appears to be short term as the current generation of the 308 — in production since 2013 — is due to be replaced by the next-generation 308 coming out this fall. That car is still set to come out with a digital instrument cluster."
Supposedly the analog speedometer will shave $481 off the price of a 308. Which seems like a whale of a markup for the digital variety, but there you go.

It's official: The crony-capitalist project that was supposed to create 13,000 jobs in Wisconsin will now employ… barely 10% of that number.
In a filing with the state, Foxconn — the Taiwanese tech giant — says it plans to employ 1,454 people at its factory under construction on the outskirts of Racine. It will invest $672 million in the project — rather less than the $10 billion first promised.
This is the project you might recall was supposed to be a global hub for the manufacture of LCD TV screens and other high-tech products. It was touted by Donald Trump as the "eighth wonder of the world." (We, on the other hand, said on July 31, 2017, "Check back with us in a couple of years and we'll see how many of those jobs have materialized.")
Now the company's new contract with the state promises only "economic investment activities related to locating and operating a technology and manufacturing ecosystem."

Translation: Foxconn brass have no effing clue what to do with the thing.
June 2018 ceremonial groundbreaking (grave-digging?). Ah, memories…
At least Foxconn will funnel $2.77 billion of subsidies back to the state of Wisconsin. But it appears Badger State taxpayers will still be out $80 million before all's said and done. (Hmmm… that's $55,021 per job promised by Foxconn — down substantially from the tab of $230,000 per job when this boondoggle was announced four years ago. Progress!)
"The entire saga provides an obvious lesson about the wasteful mistakes that state governments make when they throw tax dollars at businesses that promise to create jobs," writes Eric Boehm at Reason.
"The best way to create jobs in any state, of course, is to provide a stable economy with comparatively low taxes and a light regulatory touch for all — not to provide special treatment for some and stick others with the bill."

We were aware that no-show public-sector jobs were sort of a thing in Italy… but a guy who skipped work for 15 years?
From The Guardian: "Police say the hospital employee continued to be paid a monthly salary amounting to a total of €538,000 [$649,000] despite not turning up to work at Pugliese Ciaccio hospital in the Calabrian city of Catanzaro since 2005…
"In an investigation codenamed Part Time, police gathered their evidence from attendance and salary records as well as witness statements from colleagues. In 2005, the man is alleged to have made threats against the hospital director to stop her from filing a disciplinary report over his absenteeism.
"The director then retired and the man's absenteeism continued unabated because his attendance was never checked by the director's successor or the human resources department, police said."
The man is now 67. The investigation has begun zeroing in on six managers who might have enabled his lucrative sloth…

"So if you can't truly define 'rich,' how are your readers to interpret what constitutes 'really rich'?" a reader inquires after our exploration of Biden's proposal for individual income taxes.
The 5: It's been 2 and a half years since we cited an important passage from the 2009 book Endless Money, by the Baltimore-based money manager Bill Baker… so we daresay it's worth a revisit now.
"Tycoons such as Soros and Buffett can call for higher taxation of income," Baker wrote. "This is a very cynical and downright mendacious strategy, for they know full well this burden would fall primarily upon members of the upper middle class, who have not yet achieved the threshold that would permit them to shift income to tax-minimizing structures…
"Once a certain threshold of wealth is achieved, taxpayers have some latitude in structuring when and where income originates."
Thus, Google founders Larry Page and Sergey Brin "pay themselves just $1 in W-2 income," Baker wrote, "but each year, they may accrue millions or even billions of dollars of unrealized capital gain."
So to answer part of your question, "really rich" is where you can structure your affairs to avoid having your income characterized as income.
"Rich," on the other hand — especially under the Biden plan — can easily be a two-earner couple grinding it out on the hamster wheel, living paycheck to paycheck in a high-cost-of-living city in a high-tax state, unable for one reason or another to work remotely.
Hey, you asked. Best we can do on the fly…
Try to have a good weekend,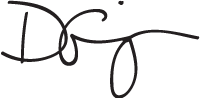 Dave Gonigam
The 5 Min. Forecast