May 5th, 2021
5 Min Forecast
Don't knock it till you try it (gold)
Russia: "No one plays the gold market better"
Janet Yellen's as clear as mud
Dogecoin and more market absurdity
Congress approaches the debt ceiling
(A bathtub where?) Overpriced NYC rental

After spending 79 years on this Earth — and 53 years running his private investment firm — Sam Zell is finally coming around to gold.
"It feels very funny," he tells Bloomberg TV, "because I've spent my career talking about why would you want to own gold? It has no income, it costs to store. And yet when you see the debasement of the currency, you say, what am I going to hold onto?"
Zell is surely one of the more colorful figures in finance — a foul-mouthed, motorcycle-riding billionaire. He made his fortune in commercial real estate (of which he says there was a massive oversupply even before the pandemic). He also experienced an epic ego fall — fancying himself a media mogul and buying Tribune Co. in 2007, which he drove into bankruptcy after only 12 months.
Naturally, his turn to gold has mainstream observers shaking their heads…

But gold only makes sense with inflation getting a toehold, says Zell. "Oh boy, we're seeing it all over the place. You read about lumber prices, but we're seeing it in all of our businesses. The obvious bottlenecks in the supply chain arena are pushing up prices. It's very reminiscent of the '70s."

U.S. dollar inflation is just one reason the Central Bank of Russia has been loading up on gold for years. "No one plays the gold market better," observes our macro maven Jim Rickards.
As Jim reminds us now and then, Russia's gold stash is the world's biggest — at least relative to the size of its economy. It's worth about $125 billion.
Russia started stacking in earnest during the Panic of 2008… accelerated its accumulation in 2014… and then ceased its purchases just over a year ago.
The takeoff in 2014 is no coincidence. Early that year, Washington engineered a coup in Ukraine — installing a hostile regime on Moscow's doorstep.
Moscow reacted by seizing the Crimean Peninsula — home to a population of mostly ethnic Russians and also home to Russia's only warm-water naval port.

Washington responded with economic warfare — sanctions, account freezes and so on. That means no dollar-denominated loans to the Russian government or Russian corporations.
"Even when European banks are able to finance Russian companies in euros from offices in Frankfurt or Paris," says Jim, "they still adhere to such sanctions because the U.S. Treasury can impose penalties on their U.S. operations for failure to comply."
Gold is an ideal defense when your adversaries are waging economic warfare.
"Gold is a non-digital asset that cannot be frozen in banks or interdicted through dollar payment channels," Jim points out. "It can be melted and refined in new forms that are non-traceable. Gold is easily moved, typically by air, if it needs to be delivered to counterparties such as China, Iran, Turkey or North Korea without detection by the U.S."

Then there's the inflation factor.
Russia has steadily trimmed the dollar's share of its foreign exchange reserves — but it still needs some dollar reserves because oil, one of Russia's chief exports, is priced in dollars. Thus, dollars still make up 22% of the total — while gold's share is up to 23%.
"If the U.S. resorts to inflation as a way to deal with its $30 trillion debt burden," Jim says, "Russia is vulnerable to the loss of purchasing power in those dollar reserves.
"Russia has two powerful antidotes to this inflation scenario. The first is the price of energy, which will rise in real terms as inflation takes off. Russia's revenues will keep pace with inflation through higher dollar prices for energy. The second is the price of gold, which will also rise sharply in inflation."

But back to the chart: Why exactly did Russia stop accumulating gold last year?
"The stop on new purchases simply means that Russia has enough gold to achieve its hedging aims," says Jim.
"The construction of the Russian gold hedge is a work of financial engineering genius; if inflation takes off, Russia's percentage allocation to gold will increase automatically when measured in dollars without buying a single ounce of gold.
"Russia has beaten the U.S. at its own dollar game. If the dollar retains its value, Russia wins with energy and a 22% allocation to dollars. If the dollar is devalued, Russia wins with rising energy and gold prices. Russia wins either way.
"You can use the same strategy. Buy physical gold now at an attractive entry point. Then just sit back, enjoy the show and win like a Russian."
[Ed. note: Premiums for physical gold — that is, the amount you pay above the spot price quoted on the futures exchanges — remain elevated. They probably won't be coming back down soon, if ever.
But our friends at Hard Assets Alliance still offer among the lowest premiums in the industry. And their second-to-none network of wholesalers helps them deliver the metal you want, when you want it — often when other dealers are out of stock.
If you haven't opened your Hard Assets Alliance account yet, here's the link: It couldn't be easier. As usual, the disclaimer: Our firm has invested in Hard Assets Alliance, so you should expect we'll collect a small cut once you fund your account. But we made that investment only after Hard Assets Alliance already proved it was treating our customers right.]

As for the dollar price of gold today… not much to say. The bid is up about four bucks to $1,782. Silver's down about a dime to $26.41.
Among the major U.S. stock indexes, the Nasdaq has recovered a chunk of yesterday's 1.9% loss; at last check it's up about a half percent at 13,701. Meanwhile, the Dow is in record territory at 34,268.
Traders are still trying to make heads or tails out of Treasury Secretary Janet Yellen's ever-changing remarks about what happens with interest rates when and if the Biden administration pushes its $4 trillion in new spending proposals through Congress.
"It may be that interest rates will have to rise somewhat to make sure that our economy doesn't overheat," Yellen told The Atlantic. "Even though the additional spending is relatively small relative to the size of the economy, it could cause some very modest increases in interest rates."
Hours later, she qualified that remark to The Wall Street Journal: "I don't think there's going to be an inflationary problem, but if there is, the Fed can be counted on to address it."
Clear as mud, huh?

Yellen's remarks aren't the only absurdity the market gods are serving up today. Dogecoin — the cryptocurrency that we'll remind you was launched as a joke — is up to 63 cents. It was still under 40 cents two days ago.
Meanwhile, shares of Peloton are down 15% after the company recalled all of its treadmills. You mean, PTON isn't really a "tech stock" after all? Manufacturing exercise gear is capital-intensive and stuff can go wrong? Shocking!
Really, when's the last time Netflix or Zoom or any of those other stay-home "tech" stocks had to recall anything?

For the record: Uncle Sam is less than three months away from once again bumping up against the debt ceiling.
Since 2013, there've been five occasions when the national debt has hit an arbitrary limit set by Congress and the White House. Then Congress and the White House find a way to kick the can down the road. The last time this happened was the summer of 2019.
Whenever the debt ceiling is hit, the Treasury staves off a default on its debt by resorting to "extraordinary measures" such as borrowing from pension funds for federal employees.
But Bloomberg reporter Saleha Mohsin tweeted this morning that "COVID is making it hard to predict" whether those accounting tricks will buy as much time as usual. Thus the Treasury is "evaluating a range of potential scenarios."
Heh… Aug. 1 is just after Congress goes on summer break. And the next time both houses will be back in session is Sept. 20. Grab the popcorn…

Despite the pandemic-driven "escape from New York," the rent is still too damn high.
Available for $2,500 a month right now is a one-bedroom apartment whose only shower is located in the combined kitchen/living room.
Granted, the brokerage listing the unit does a bang-up job selling it: "The clawfoot tub in living area — is totally charming offering a little bit of a Parisian Left Bank feeling in SoHo."
Not pictured: The enclosed toilet opposite the bathtub [Photo by the Douglas Elliman agency]
"Although not enclosed, the wash area is renovated to be about as luxurious as possible, considering the limited square footage," says the New York Post: "The bathtub features a gold faucet, taps and detachable showerhead. While the rest of the rental features wide-plank ash hardwood flooring, there's white tile directly below the tub."
Hmmm… we don't see the square footage in this listing, but the Post tells us there's a 300-square-foot studio in the same building with "a custom-looking shower wedged between the cabinets and the enclosed toilet area. The shower is part of a larger, countered island of sorts that includes a sink." Yours for only $1,750 a month.
Plugging the address — 150 Sullivan — into Google Maps, we see it's a 27-minute walk away from the headquarters of Goldman Sachs — which according to the Reuters newswire, expects its U.S. employees to return to the office by mid-June.
Using public transit, the trip to JPMorgan Chase headquarters — both the temporary one and the new one under construction — takes about the same time. JPM CEO Jamie Dimon said just yesterday he expects full offices by the fall: "And everyone is going to be happy with it, and yes, the commute, you know people don't like commuting, but so what."
We suspect those newly renoed units at 150 Sullivan will be at full occupancy…
Best regards,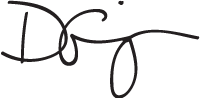 Dave Gonigam
The 5 Min. Forecast
P.S. Chalk up two 100% winners on consecutive days for readers of The Profit Wire.
Yesterday it was Pfizer on the heels of a bang-up earnings report. Today it's AT&T after the news that shareholders stood up to the board and rejected a pricey executive pay plan.
No, back-to-back 100% gains are not the norm. But they also happen more often than you might think. In fact, The Profit Wire has racked up 49 winners out of 55 closed trades going back to last fall.
We'll be reopening The Profit Wire to new readers in just days. Stay tuned…