May 25th, 2021
5 Min Forecast
Nomi Prins: Lumber — and now cement — shortages
Demand for supplies continues to build
Alan Knuckman on "tech's tepidness"
Colonial Pipeline's "infrastructure breakdown"
A San Francisco rental with a true water view (heh)
"Punish China," a reader says for viral lab escape… "Avoid nuclear vaporization"… And more!

"There are two major materials that are in short supply right now. One is lumber, and one is cement," says our investment banking veteran, Dr. Nomi Prins.
To illustrate the point, Nomi stood in front of a construction site during a recent video debriefing for her paid subscribers.
To further illustrate the point, we'll share a (kinda sexist) meme we ran across while web-surfing last night…
Anyway, supplies are tight. We've previously cited figures from the National Association of Home Builders: Rising lumber prices have added $36,000 to the price of a new home compared with the pre-pandemic era.

For the moment, supplies are so tight they're putting a serious crimp on new home construction, and thus the pace of new home sales.
Government figures out this morning show new home sales tumbled 5.9% from March to April… and the previous month's figures were revised down. The drop was way bigger than the "expert consensus" among dozens of economists polled by Econoday.
The figure comes on the heels of last week's housing-start numbers — down 9.5% from March to April.
"A jump in building materials costs is contributing to higher prices," acknowledges a Bloomberg story, "a headwind for an otherwise robust housing market. While elevated prices are acting as a brake on demand, mortgage rates near historic lows and elevated backlogs suggest steady residential construction gains in coming months that will help contribute to economic growth."

"To the extent that supply catches up with demand, we see this as a net positive factor for our Reopening of America theme," says Nomi.
Dr. Prins has been tracking a handpicked basket of small-cap "reopening" stocks this spring. They're off to a promising start, and she believes the best is yet to come.
But the reopening can't happen without those two critical materials she mentioned at the outset — lumber and cement.
We've discussed lumber before. Today, let's talk cement. Well, first, let's remind you cement and concrete aren't the same thing; cement is a component of concrete. "Concrete," says Nomi, "is made of water, some sort of aggregate (rock, sand or gravel) and usually a type of cement called Portland cement."

Cement demand is near-off-the-charts — not just in the United States, but globally.
Take the United Kingdom: Per the U.K.'s Construction Material Price Indices, concrete reinforcing bar prices jumped 19.8% from March 2020 to March 2021.
"U.S. and U.K. homeowners alike have been facing higher bills for renovation work," says Nomi, "as builders have had to pass on soaring material costs and deal with shortages of essential items such as concrete, lumber and roof tiles as both nations are confronting a booming housing market."
Closer to home, Mexican demand is so intense that the country's concrete trade lobby is urging the government to tap the brakes on some of its megaprojects. "Those include the $3.7 billion Felipe Ángeles International Airport," Nomi tells us, "and the La Libertad dam, whose construction was given to a private group of firms last year."

From these developments, both here and abroad, Nomi draws two conclusions…
"The pace and demand for building and renovating is increasing no matter the price or scarcity of building materials.
"Companies that make money connecting projects with the most important material, concrete, are positioned to do very well in this reopening environment."
Nomi and her team have zeroed in on one name for her Rapid Growth Opportunities portfolio — adding it to a basket of fast-moving "reopening" stocks that, as we said, are already starting to zoom higher.
The most explosive growth, however, is just ahead — based on developments Nomi's hearing about from her sources in Washington, D.C.
Really, she's got her finger on the pulse of something intriguing… highly lucrative… and time-sensitive. It got my attention so much that I recorded a short video to tell you more. Give it a look right now — it's less than a minute long.

U.S. stocks are taking a breather after yesterday's comfortable run-up.
At last check, all the major indexes are in the red — but none by more than 0.15%. Our floor-trading veteran Alan Knuckman directs our attention especially to the S&P 500 — up 1% yesterday and resting as we write at 4,192.
That's just 1% off its record close set 18 days ago. Sorta makes the mainstream freakout a week ago at this time look even sillier now.
Meanwhile, "My 'stock market stall' bellwether stock Apple has a series of higher lows and rebounded off the bottom last week," says Alan, "with an attractive price gap above at $130 that is in the bull's-eye.
"Reminder that tech's tepidness can be attributed to stocks like AAPL, still 10% off the January peak for now." Alan is watching out for when the smart money starts piling back in; that's a signal the Nasdaq is set to reclaim its record highs.
Gold is taking another run at $1,900 — up $11 at last check to $1,891. Silver's up a dime to $27.85. Copper is hanging tough just below $4.50 a pound, while crude has shed a few pennies and is back below $66 a barrel.
One other housing number of note: The Case-Shiller Home Price Index jumped 1.6% in March — which equals a record one-month jump posted in 2005. Year over year, the growth works out to 13.3%.
Bitcoin is shockingly quiet by recent standards — down about 2%, a hair below $38,000.
Now that the Colonial Pipeline brouhaha has settled down and East Coast gasoline supplies have stabilized, our macro maven Jim Rickards wants to address the elephant in the room.
"The truth is business has never invested as much as needed and has never taken all the steps they could to make sure their systems are secure," he tells us.
"Part of the reason is that the benefits of not investing in security accrue to the company, but the costs of outages are borne by the public at large.
"Colonial lost some revenue during the disruption, but part of this could have been covered by insurance. The lost revenue might not be as great as the costs of a security upgrade. The $5 million ransom was not much more than a rounding error compared with Colonial's revenues.
"The real costs were borne by the public. Drivers wasted time waiting in gas lines. Supply chain shortages got worse if trucks couldn't make deliveries. Meetings were cancelled and appointments missed because drivers couldn't get gasoline. Worse outcomes were possible if emergency responders and police patrols were delayed or curtailed.
"These costs could be in the billions of dollars, but Colonial is not liable. Neither are other infrastructure providers who face similar outages. The only ways to balance the scales between public costs and private gains are with government regulation or changes in liability laws. Don't expect either remedy soon.
"Instead, you should expect more infrastructure breakdowns, so prepare accordingly."

Don't look now, but rent for housing in crowded urban areas is back on the rise.
"Rents for apartments rose 1.3% in April, according to RealPage, which is the fastest pace for a single month in about a decade," reports Diana Olick, still plugging away at CNBC. (We've always liked her, despite who she works for: Unlike her colleagues, she kept a clear head throughout the pre-2008 housing mania.)
"And the jump comes right at the beginning of prime leasing season, as the majority of household moves occur between April and September."
Even San Francisco, which was ground zero for the pandemic plunge in urban real estate, rents are finally rising again — although they're still down 21% from the peak.

Speaking of rising San Fran rents… check out this listing for a "floating loft"…
… otherwise known as a fishing boat.
This Carver Mariner craft is posted on Craigslist and was spotted recently by the SFGate website — which has launched a new feature called "Guess how much this rents for in San Francisco."
Actually, the boat's a little north of the city in Sausalito — "walking distance to markets, restaurants, bars, shopping, beaches, a 10 min walk to the ferry," says the listing, "and the SF bus stop is across the street."
It's a 33-foot boat, which one online commenter translates to about 500 square feet of space.
Yours for "only" $2,000 a month.
Well, it does include the slip fee, electric and a bimonthly pump-out of the septic. Not that bad, really, when the Zumper website says the median rent of a one-bedroom in Sausalito is — gulp — $2,800.

"Regarding the 'lab escape' commentary," a reader writes: "My main issue with China as it pertains to the pandemic is that the CCP shut down travel within China while simultaneously b*tching to the world about not banning the entry of their people to other countries.
"If the virus escaped from a lab, and we know the internal travel ban happened… then we can deduct that the CCP intentionally spread this virus globally… and in doing so committed mass murder.
"While I share your desire to avoid nuclear vaporization, the Western world really should come together and punish China in some fashion for this global genocide they unleashed on us (whether intentional or unintentional). What say you?
"Love The 5."
The 5: The first thing we'd say is there'd better be an exceptionally high level of certainty that the lab thesis proves out. Enough that it would stand up in a court of law. Right now, there's nothing of the sort.
There's a credible thesis — one that's no more or less credible than it was a year ago when the mainstream went out of its way to insist it was kookery.
There's also a "previously undisclosed U.S. intelligence report" that bears further inquiry but is hardly a smoking gun. Given the slipshod quality of "U.S. intelligence reports" this century on such matters as Iraqi weapons of mass destruction and collusion between Donald Trump and the Russian government… well, let's just say skepticism is warranted.
Too, let's not forget how much of the damage from the pandemic in these United States was self-inflicted by the control freaks and power-trippers. Shifting the blame to China now serves their agenda very nicely, doesn't it? "Ignore our abuses of power, look at the foreign devil instead."
It's an old trick used by leaders throughout history. To borrow a George Carlin phrase, "Fairly simple thing. Happens to work."
Best regards,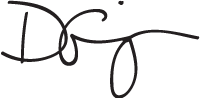 Dave Gonigam
The 5 Min. Forecast
P.S. One last time, my colleague Nomi Prins is following developments from Washington that could unleash an enormous wealth-creation opportunity.
It's so huge and so urgent I recorded a brief — less than 60-second — video message to clue you in. I urge you to follow this link and watch it right now… because as of midnight tonight, it's gone for good.