June 2nd, 2021
5 Min Forecast
The blessedly "boring" price of gold
A freak cosmic occurrence: Jim Rickards and Fed agree?
Twittersphere consumed with "Baby Shark" (ugh)
The OTHER supply-chain shock
Drug-screening marijuana milestone
A reader's tinfoil hat gets "shinier"… Lab leak "cover up"… And more!

"The gold price action for the last nine months has been boring. And that's a good thing," asserts our macroeconomic maven Jim Rickards.
Checking our screens, gold has inched its way back above $1,900 this morning. That's still down from the record high notched during the dog days of last summer.
"Gold prices hit an all-time high of $2,069 per ounce on Aug. 6, 2020," Jim reminds us. Not coincidentally, "the yield-to-maturity on the 10-year Treasury note hit an interim low of 0.508% on Aug. 4, 2020."
As Jim has mentioned now and then in recent months, the rate on the 10-year T-note has been "practically the sole determinant of the dollar price of gold since that August convergence of low rates and high gold prices."
That's not always the case. At other times, gold prices can be moved by variations in supply and demand. Or geopolitical shocks. Or the difference between nominal interest rates and real (inflation-adjusted) interest rates.

But not now. "The gold price," says Jim, "is looking exclusively at the yield on the 10-year note."
Checking our screens again, the 10-year yields a shade under 1.6% this morning — a number "almost entirely driven by inflation expectations," Jim explains.
Inflation chatter has been a fixture of mainstream financial media all year. Inflation rates are indeed on the upswing. The 10-year yield has risen in sympathy.
"Still, there's less than meets the eye in the recent increase in rates," says Jim. "As recently as Nov. 4, 2018, the yield on the 10-year note was 3.238%. On Nov. 4, 2019, the yield was 1.942%. The fact is today's 'high yields' are actually quite low and are much lower than the two interim peaks of the past three years."
"The historic 40-year bull market in bonds, which began in 1980 with yields around 14%, is alive and well," Jim goes on. "What we're seeing is a classic technical pattern of lower highs and lower lows. Based on that pattern, we expect that rates are near their highs for this cycle and will soon retreat to new lows around 0.50% or lower.
"The only shock that would break this cycle and cause rates to reach 3.0% or higher is real inflation."
But as Jim has insisted all along, inflation is a next-year story — not a this-year story.
In a freak cosmic occurrence, Jim is in agreement with the Federal Reserve's insistence that inflation is "transitory." At least right now.
The current headline inflation numbers are skewed by year-over-year comparisons with a moment in time when the economy was all but shut down. That will change over the next three or four months. "Inflation will come down sharply and the 10-year note yield will come down with it."

"That's why gold's boring price performance has been a good thing," Jim asserts.
"Gold has traded in a narrow range between $1,700 and $1,900 with very few exceptions since last summer. That's about a 10% overall range and just 5% above and below the central tendency of $1,800 per ounce. In a world of volatile stocks, commodity prices and exchange rates, the price of gold has been well-behaved."

So now what? Here's where it gets interesting.
"Given rising interest rates," says Jim, "a case could be made that the price of gold should be much lower. But gold has held its own against stocks and fixed income alternatives (not to mention Bitcoin and other highflying speculations that compete with gold for investor dollars)."
Bottom line: "If inflation does not appear and rates retreat, gold will rally. If inflation does appear, rates may rise but gold will also rally on inflation fears.
"Downside is limited because of residual inflation fears, but upside is huge because gold prices have been moving inversely to interest rates and a plunge in rates is likely to occur. You can call it 'Heads I win, tails I don't lose.' When it comes to investing, that's as good as it gets."
[Ed. note: While we've benefited from a soaring stock market since the dreaded corona-crash last year, this long ride up can tend to make investors jittery.
So that's a sound reason to own some "portfolio insurance." Sure, we have car insurance, health insurance, homeowner's insurance…
Physical gold and silver should be your go-to "portfolio insurance."
And we're convinced there's no better place to purchase your physical gold and silver than Hard Assets Alliance, where you can create an account in just a few simple steps.
Whether you're a newbie to gold — or if you've tried online dealers in the past and you've been put off by the complexity — there's no easier way to buy and hold real physical metal, and at exceptionally low cost.]

While gold oscillates around $1,900 (and silver around $28), the major U.S. stock indexes are squeezing out teensy gains.
At last check, they're all up just over a quarter percent — the Dow at 34,666, the S&P 500 at 4,214 and the Nasdaq at 13,774. They're all still within spitting distance of their record highs notched a few weeks ago.
Crude is inching toward another two-year high at $68.45.
Earnings season is now over and economic data points are thin today and tomorrow, until we get to the June jobs report due Friday.
In the absence of real news, the financial Twittersphere is consumed with trivia — to wit…
Yes, Elon Musk's tweet was actually market-moving to the extent that the South Korean firm that's a major shareholder in the producer of "Baby Shark" closed 6.3% higher on the day.
Nifty distraction from the disclosure that the SEC informed Tesla about two occasions when Musk violated a court order that TSLA lawyers review his tweets before they go out. Heh…

We interrupt the mainstream's obsession over the meatpacking hack with a different supply-chain shock that's getting almost no notice outside the shipping trade press.
The Chinese port of Yantian has been all but shut down by a new COVID outbreak. Workers have been sent home. Other major ports in southern China have been affected, too.
The worst appears to be over, but the damage is done, with a backlog of 20,000 containers. "Shipping executives say the congestion will take at least a week to clear," says The Journal of Commerce.
"This is going to compound the already dire situation for the container and vessel space, not to mention the ridiculously high shipping prices," an anonymous China-based cargo owner tells The Loadstar website. "None of this is going to get better anytime soon."

Marijuana milestone: One of America's biggest employers says it will no longer test prospective hires for cannabis.
"In the past, like many employers, we've disqualified people from working at Amazon if they tested positive for marijuana use," the firm posted on its corporate website yesterday.
"However, given where state laws are moving across the U.S., we've changed course. We will no longer include marijuana in our comprehensive drug screening program for any positions not regulated by the Department of Transportation, and will instead treat it the same as alcohol use."
The company is also throwing its support behind the MORE Act, legislation that would delete cannabis from the federal list of controlled substances.

The MORE Act falls rather short of an outright repeal of the federal ban on cannabis… but the MORE Act is about as far as the current president appears willing to go.
On the campaign trail, he promised to "leave decisions regarding legalization for recreational use up to the states" — which is more or less the position the Trump administration took.
Actually resolving the tension between federal and state law? It appears he's got other priorities for spending his "political capital."
"Reformers hoped that Vice President Kamala Harris, who as a senator supported repealing the federal ban on marijuana, might nudge Biden to be more ambitious," writes Jacob Sullum at Reason. "But if anything, the influence seems to be flowing in the opposite direction.
"As Biden's running mate, Harris said, 'We will decriminalize the use of marijuana and automatically expunge all marijuana use convictions.' In March, Bloomberg, citing an unnamed Harris aide, reported that 'Harris' positions are now the same as Biden's.'"
We'll continue to take a glass-half-full position: As long as the federal ban remains in place…
… The banks will want nothing to do with cannabis
… Which means cannabis will remain an all-cash business
… Which means any sort of move toward a cashless society is a
non-starter…
… because there's no way the states are going to give up all that sweet cannabis revenue they've started collecting in recent years. Processing bags of cash is a minor inconvenience.

"Thank you for reading and publishing my comments," writes an appreciative reader.
"It is gratifying to have my opinions noted and passed on. It makes my tinfoil hat much shinier."
The 5: We don't let everything through our filter here, but yes, we do like to give space to heterodox views.
After all, today's conspiracy theory can become tomorrow's conventional wisdom — as we're seeing with the "lab leak" thesis about the origin of COVID.
Not that we have an opinion on that matter either way.
"The only thing we can state with certainty is this," writes the independent journalist Jonathan Cook: "Our understanding of the origins of COVID has been narratively managed over the past 15 months and is still being narratively managed. We are being told only what suits powerful political, scientific and commercial interests."
Really, how much will we ever find out, given the possibility the U.S. government was funding "gain of function" research at the Wuhan Institute of Virology? At the very least there appeared to be cooperation between the Wuhan lab and the U.S. scientific establishment.
"Given this context," Cook writes, "the events of the past 15 months look much more like a pre-emptive cover-up: a desire to stop the truth from ever emerging because, if a lab leak did occur, it would threaten the credibility of the very structures of authority on which the power of Western elites rests."
To be continued…
Best regards,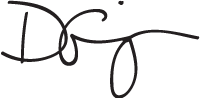 Dave Gonigam
The 5 Min. Forecast
P.S. Getting started with the Hard Assets Alliance is totally FREE.
First, you open an account, just as you would an online brokerage account.
Second, you pick the physical gold and silver you want to buy.
Third, you sleep soundly because all your money isn't tied up in the stock market.
You can purchase "portfolio insurance" — physical gold, silver and more — at the Hard Assets Alliance.
And just so you're aware, we have a bona fide financial interest in the Hard Assets Alliance. When you do business with them we are compensated. And because we have a stake in the company, we're able to fully vet them. You'll get top-notch physical bullion, technical security, vaulting services… the works… along with incredibly competitive prices.