June 14th, 2021
5 Min Forecast
Joe versus G7: Europe stands down on China
The New Silk Road… or "Build Back Better"?
Alan Knuckman on tech's comeback
"FinTwit," a small biotech and volatility
The fate of crypto (Mercury in retrograde)
Readers on benefits for billionaires… "transparent" tax code (riiight)… breathing room for capitalism… And more!

"Joe Biden has challenged leaders of G7 countries to use their financial muscle to counter China's rising global influence," says the lead to a Financial Times article wrapping up the G7 summit in England's Cornwall region.
What was with all the socially distanced photo ops? AREN'T ALL THESE PEOPLE FULLY VACCINATED NOW?!
In particular the president pushed the other leaders to put up an alternative to China's ambitious plans to recreate the Silk Road of centuries gone by. "China has this Belt and Road Initiative," he said, "and we think that there is a much more equitable way to provide for the needs of developing countries around the world."

As we've mentioned for years now, Belt and Road encompasses no fewer than 65 countries — a network of highways, high-speed railroads, airports, bridges, tunnels, ports, dams, fiber-optic lines… linking Beijing to Berlin, Shanghai to Rotterdam, Shenzhen to Lisbon.
Belt and Road, as depicted on China's state-run CGTN news channel in 2018

In the end, the other leaders — looking out for their own interests — didn't rise to Biden's challenge.
The final communique upbraided Beijing for human rights abuses in Xinjiang and Hong Kong… but a retort to Belt and Road was limited to pretty words — something called B3W or "Build Back Better for the World"…
[Suppressing the gag reflex here…]
… with zero specifics about "how it should be funded or what it would entail," says the FT article.
"Biden said a committee would craft the plan, with a focus on climate change, health, digital technology and gender equity, to challenge the billions of dollars spent by China on infrastructure in poorer countries."
[Sounds like a mighty hard sell to your typical third-world autocrat. "No, I think I'll pass on your army of gender-equity social workers. China's gonna build me a big-ass DAM and engrave MY name in the concrete!"]
Beyond forming a committee composed of people no one's ever heard of to generate a report no one will ever read… the other leaders weren't interested.
The G7 is "not hostile to China," said France's Emmanuel Macron. Italy's Mario Draghi pointed out climate change can't be fought without China's help. Britain's Boris Johnson didn't even mention China by name at the closing press conference.

Bottom line: If Washington is keen to wage economic warfare against Beijing — or anyone else — it will largely go it alone. European leaders have their own priorities.
We figured as much in 2018 when Donald Trump withdrew the United States from the Iran nuclear deal and reimposed sanctions on Tehran.
Because the dollar is used for so much global commerce, European companies that wanted to do business in Iran found themselves facing a choice — ditch Iran or ditch the dollar.
It wasn't a difficult choice given the dollar's dominance… but the Europeans chafed. "The international reach of U.S. sanctions makes the U.S. the economic policeman of the planet, and that is not acceptable," said French finance minister Bruno Le Maire.
Again, that was three years ago. We figured at the time that attitude would outlast the Trump administration… and now we see we're right.
Washington is increasingly isolated in the realm of global economic warfare — with sanctions and other punishments imposed on China, Russia, Iran and more than a dozen other countries with a combined economic output nearly equal to that of America's. They're looking to "de-dollarize" their economies… and it's now obvious European leaders won't stand in their way.

At this critical juncture in the saga of 21st-century economic warfare… it's now possible for the first time to parlay the chess moves of global leaders into lucrative short-term trades.
Our macroeconomics maven Jim Rickards has developed a trading system called COBRA — giving you a chance to skim off some of the $6.6 trillion that changes hands every day as nations wage economic warfare.
Profit potential, you ask? We're looking at the possibility of average 160% returns every 45 days.
How does it work? That's the focus of a Special Profit Briefing Jim has arranged for this coming Wednesday at 1:00 p.m. EDT.
Access is free. Your spot is already reserved — all you need to do is click here and confirm it.

After months of blue chip stocks outperforming the trendy tech names, it sure looks as if tech is taking the lead again.
As a new week begins, the Dow is off two-thirds a percent at 34,252. The S&P 500 has shed a quarter percent to 4,236. But the tech-heavy Nasdaq Composite is up a quarter-percent to 14,100.
The shift has been shaping up for a couple weeks now. "Tech's comeback remains a main focus today," says our floor-trading veteran Alan Knuckman.
Alan's been eyeing the concentrated Nasdaq-100 index (NDX) — the Nasdaq's 100 biggest non-financial names — as a harbinger of this shift. As we check our screens this morning, the NDX has scrambled its way over 14,000; it's now only 10 points away from its all-time high notched two months ago.
And he sees smart money moving back into Apple — which makes up 10% of the NDX's weighting. You might recall Alan's been waiting for this moment for a while; this morning he pounced on an AAPL call option in his Weekly Wealth Alert advisory.
Gold's lazy drift down from Friday is continuing into today; at last check the bid is off another $14 to $1,864. But once again, silver's hanging tough — just seven cents below $28.
Crude is again touching highs last seen in the fall of 2018 at $71.31. Once we get past $75, we're looking at levels last seen in — gulp — 2014.
Bitcoin has clawed and scratched its way back above $40,000 — which may or may not have something to do with yet another Elon Musk tweet. Oy…

"Small biotech stocks are notorious for their price volatility," says our tech-and-biotech maven Ray Blanco — as some of his readers learned to their immense benefit last week.
"Small biotech companies don't have the capabilities of funding a lot of different projects," he tells us, "and oftentimes might only have one or two drugs or therapies in the pipeline for the FDA to approve.
"Because of this their stock is ride or die. One day they could be a $2 stock, the next a $50 stock and then the week after back down to $10."
Case in point: Orphazyme A/S (ORPH). Last Thursday, Ray urged his FDA Profit Alert readers to buy shares in advance of an FDA decision due this Thursday. Orphazyme has everything riding on a drug for Niemann-Pick disease Type C — "a genetic mutation that has been called pediatric Alzheimer's," Ray explains.
But on financial Twitter ("FinTwit," as the cool kids say), the buzz took off within just hours. And for no obvious reason, either — crowd psychology can be a crazy thing. "By the end of the day," Ray says, "the stock was halted 20 times to let it breathe and stop it from getting out of control."
No sense waiting for the FDA's decision — Ray urged his readers to take 275% gains in just one day of trading. Sometimes it's better to be lucky than good. (Though Ray is very, very good at what he does.)
We'll reopen FDA Profit Alert to new readers sometime in the third quarter. In the meantime, Ray has another high-end service we'd like to draw your attention to — where the gains can potentially happen just as fast. Example here.

Meanwhile…
"Bitcoin really likes full moons. That's one of the things I learned from delving into the world of Bitcoin astrology," writes Alys Key, deputy business editor at i — a sister newspaper to the Daily Mail in the U.K.
There's always been a niche in financial circles for people using astrology; we know of an independent newsletter operator who's still at it after more than 40 years. "But the entrance of cryptocurrencies onto the scene," writes Key, "has given financial astrologers something completely new to get their teeth into.
"With Bitcoin, it seems a particularly natural pairing; the mysterious origins of the currency and its unpredictable price movements hold some of the same attractions for followers as puzzling out the planets does."
It helps that the internet has made astrology accessible in a way that wasn't the case before: "Being able to use apps and websites to instantly generate birth charts, something which you would need the right knowledge and mathematical skills to draw up in the past, is putting astrology in the hands of many."
And what do the specialists in the field have to say right now? Here's one fellow Ms. Key interviewed…
Well, Mercury is still in retrograde for another week, after all. Meanwhile, if you have to know, the next full moon is a week from Thursday.

To some taxing matters in the mailbag, unfinished business from last Wednesday's 5:
"Dave, the Dems claimed the Trump tax deductions were mostly to benefit his billionaire friends.
That lie is now clearly revealed by the ProPublica report.
"But it also, hopefully, makes clear to ordinary folks that their personal taxes and the corporate taxes are two separate animals. Corporations don't pay taxes, you do.
"Biden wants to raise corporate tax rates, which will hurt consumers and employees more than the companies themselves.
"He laments that Amazon and other corporations pay no or little taxes, even though they report billion-dollar profits. But corporations can't as easily avoid taxes, as most write-off expenses are already reflected in the net taxable income number. So a closer look at 'tricks' might be instructive."

"Your commenter said that the wealthy didn't write the tax laws they take advantage of, but that may not be true," weighs in a Financial Reserve member.
"At least some of them hire lobbyists who are in tight with Congress and who actually write specific sections of a bill that are specifically designed to protect particular individuals. Clearly, others may then take advantage of those provisions, but some of them certainly DO pay to get specific provisions written into law."

And in response to our statement that "We don't begrudge anyone for using every legal means available to lower their tax bill," our final correspondent writes…
"And about those laws to lower tax bills for the ultra-rich… we assume that no lobbyist had any input into the drafting of those laws? No influence from the ultra-rich and their lawyers, lobbyists, friends, no potential well-paid job following 'retirement' from the House or Senate?
"Naw, of course not… it is all legal and ultra-transparent.
"Just wondering."
The 5: Of course that's the case. Our beef is primarily with the provisions of the tax code that benefit the billionaires while being inaccessible to small-business owners and farmers.
But we still don't begrudge anyone for using every available provision of the tax code to his or her advantage.
Yes, the tax code is ridiculously complicated and shot through with loopholes. But not all of them benefit the billionaires exclusively.
As the Austrian School economist Ludwig von Mises once quipped, "Capitalism breathes through those loopholes."
Best regards,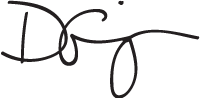 Dave Gonigam
The 5 Min. Forecast