July 12th, 2021
5 Min Forecast
George Gilder on overworked Wi-Fi
Debt-ceiling drama (2021 style)
Byron King: two drivers behind doubled-down oil prices
Another giant step for Globotax
Sign of the times: "We All Quit"
A reader says: "The Brave browser is great"… Oregonians beat the system… And more!

"Can you imagine having gotten through this past year without your in-home Wi-Fi?" asks our tech visionary George Gilder.
For some, it made remote work possible. For others, it made lockdown more bearable with an endless supply of streaming video.
"No question, Wi-Fi has proven itself as a tremendous asset in limiting COVID-induced economic and societal damage."

But Wi-Fi is about to hit the wall: From its humble U.S. beginnings in 1985, Wi-Fi has gotten along on two slender portions of the vast wireless spectrum — and they're nearly maxed out now.
"In the 2.4 GHz band, for example," says George, "you really have only three non-overlapping channels available, and that bandwidth is shared by everything in its range." If you're old enough to appreciate the analogy, he calls it "the ultimate party line."
"It's actually a miracle," he says, "that we've been able to do so much with so little for so long."
Said miracle was made possible by the fact no one needs a license from the FCC to use those two slender portions of the spectrum. Innovators and entrepreneurs didn't have to look over their shoulder at the federal government — which freed their hand to make the most of those wireless frequencies. (Funny how that works, huh?)
But innovation goes only so far: After nearly 40 years, Wi-Fi is indeed hitting the limits imposed by the laws of physics. Now what?
Fortunately, the FCC is opening up a big slice of wireless spectrum that will quadruple the amount of space available for routers and other devices.
"Collectively," says Mr. Gilder, "it's called the 6 GHz band, and now it is home to Wi-Fi 6E."
Result? "A heck of a lot more bandwidth and a lot less interference for any device using it. Wi-Fi 6E means lower latency and faster throughput for high-definition video streaming, virtual reality, unified communications, cloud computing and the burgeoning field of telepresence.
"In short, Wi-Fi 6E devices will be able to leverage wider channels and additional capacity to deliver greater network performance and support more Wi-Fi users at once, even in dense, congested environments."

Just one hitch: You're gonna need new gear to take advantage of Wi-Fi 6E.
"Current gadgets operating within the Wi-Fi 6 realm aren't set up to use 6 GHz networks," says George. "This means that you won't enjoy the benefits of this new spectrum until you get a Wi-Fi 6E router, a new phone, laptop or other Wi-Fi-enabled devices that can connect to it. And they are coming.
"But the Wi-Fi Alliance only started certifying devices for Wi-Fi 6E this past January: New product rollouts bearing the Wi-Fi 6E badge will slowly start accumulating as the year wears on."
For a while now, George has tipped off his premium subscribers to a tiny company serving a crucial function in this burgeoning new Wi-Fi 6E ecosystem — filters to keep all those devices from interfering with each other.
We'll of course respect his paying readership and withhold the name. We're just illustrating the "moonshot" potential behind many of the companies he follows.
Identifying such companies is still his passion at age 81, even after a long career as a founding partner at Peter Thiel's 1517 Fund, bestselling author and adviser to President Reagan — among other accomplishments.
[Time-sensitive alert: Moments ago, George took the wraps off a project that marks the pinnacle to 55 years of hard work.
There was no press release, no public spectacle. Just a heart-to-heart private message for readers like you, describing…
… a wealth-building secret that recently helped George be part of an extraordinary deal
… that delivered a 160X return in five years
… plus, your chance to repeat that feat, investing alongside him the next time a similar opportunity comes along.
Sound intriguing? Check it out right here. Do it now, because the link goes dead tomorrow night at midnight.]

The week's market action is starting quietly. Maybe too quiet?
The major U.S. stock indexes are inching higher from their record closes on Friday. The Dow is just 67 points away from 35,000. The S&P 500 is within 25 points of 4,400. The Nasdaq is over 14,700.
Traders' eyes are turning to Washington, where the Senate is back in session this week and lawmakers have only three weeks to resolve the 2021 version of the debt-ceiling drama. The deadline is July 31.
In what might be a first, the Bipartisan Policy Center think tank is not issuing an estimate of how long Uncle Sam can keep functioning before potentially defaulting; the fiscal fallout from the pandemic makes such an exercise too iffy.
As we said a few days ago, we can't shake the suspicion that unlike most debt-ceiling "crises," this one might tank the markets — much like the one that occurred around this time 10 years ago. More about that as the week goes on.
Among the big movers today is Virgin Galactic. A day after Richard Branson's successful private space flight — OK, kinda-sorta private: Did you know that spaceport in New Mexico was built with roughly $200 million of taxpayer money? — the company announced plans this morning to dilute current shareholders by issuing $500 million in new stock. Heh…
At last check, SPCE shares are down — gulp — 13% on the day. Good thing Ray Blanco told his Technology Profits Confidential readers to bail on Friday and lock in a 343% gain.
Precious metals are treading water, gold at $1,804 and silver at $26.16.
Crude is off about 40 cents to $74.16. Still, a barrel of West Texas Intermediate hovers near levels last seen in the fall of 2018.

"In the past six months, oil prices have just about doubled. And there are two main drivers at work here," says our resident oil field geologist Byron King.
"The first is a pure supply-demand matter, based on global-scale recovery from COVID lockdowns. With mass-level vaccinations, more people are going about life and business, which includes dramatically more driving, more airline flights and more shopping, which means more products rolling to destinations on railways and trucks. In other words, more demand for more fuel.
"Meanwhile, U.S. fuel supplies were negatively impacted by the Texas cold spell in February, which affected refinery output. And then there was the Colonial Pipeline shutdown in May, which affected fuel supply in the Southeast, Northeast and New England.
"So there's an element of constrained supply at work too."

But there's also a political element at work, says Byron.
"President Biden and his policy team oppose future use of hydrocarbons. It's a long story, but it's rooted to the 'climate change' argument and avoiding future emissions of carbon dioxide. You can agree with Biden on this or not.
"But climate or no, oil markets look ahead and foresee a world of constrained supplies in the face of strong demand over many years to come. That is, for all the talk about transitioning to electric vehicles (EVs), the vast bulk of the U.S. and global transport fleet will run on oil for many years to come.
"Meanwhile, Biden and much of official Washington is embarked on a mission to defer and delay, if not cancel, future hydrocarbon development in the U.S. We've seen this in canceling proposed oil drilling in Alaska, making it tougher to work offshore, opposing drilling on federal lands and putting strict air and water emission regulations on private development."
Byron's bottom line: "Oil prices may rise or fall day to day, but the supply trend is tighter, with prices moving upward."

For the record: Globotax took another step forward over the weekend.
At a meeting in Venice, finance ministers from the G20 countries came to terms on a "historic" plan to make sure corporations pay what the officials consider their "fair share" of taxes worldwide. The keystone to the plan is a minimum 15% rate in every country everywhere.
We've been a little overwhelmed by the speed with which the global power elite has moved forward since we first broached the subject three weeks ago.
That said, the plan is about to hit a roadblock in the form of the U.S. Congress. Will the Biden administration pursue "reconciliation" — the parliamentary maneuver that does an end-run around a Senate filibuster? Gotta be careful there — you can do that only a certain number of times in a year, and one of those times was already used up for the $1.9 trillion "stimulus."
Oh, and what does this do to the plan to raise the U.S. corporate income tax rate from 21% to 28%?
Maybe there won't be any tax legislation passed this year, even with Democrats in full control of the capital. And next year come the midterms…

Sign of the times…
So said the magnetic letters on a Burger King in Lincoln, Nebraska — at least for a little while.
Seems everyone was miserable — overwork, weeks of broken air conditioning in the kitchen — and fed up with the higher-ups' indifference.
"They have gone through so many district managers since I've been GM," says the now former general manager Rachael Flores to KLKN-TV. And she took the position only six months ago.
Flores had already given two weeks' notice. Then eight others followed suit. "They wanted to put up a sign to say, you know, sorry there's really not going to be anyone here," says Flores. "Just kind of a laugh to upper management.
"That got put up yesterday before we opened, and I didn't think anybody was going to notice it, because we did just one sign and then it went pretty crazy on Facebook. I got a call from my upper management and they told me I needed to take it down."
As we understand it, the place is once again open — if woefully understaffed.
Can't say we're surprised: The labor market "quit rate" as calculated by the Bureau of Labor Statistics is still near historic highs after setting a record in April.

"The Brave browser is great," a reader writes on the subject of web privacy, "and though it's not widely known, they are beta-testing their own search engine — brave.com/search.
"Also, another entrant for search engines is Swisscows.com. Based in Switzerland, it supposedly offers the ability to search anonymously and returns 'family-friendly' results. So many options to replace the ubiquitous privacy destroyer."
The 5: As mentioned last week, Brave recently took the place of the privacy-compromising bloatware Chrome as part of your editor's three-browser setup.
I use one browser for basic web-surfing with cookies disabled… a second with cookies enabled for basically anything that requires a password… and a third for Google Docs, which for better or worse is how these daily missives have been prepared since 2013 or so.
Is it perfect? Hardly. But it's better than letting it all hang out…

"I just wanted to respond to the Oregon reader about the vehicle registration fees," says our next entry.
"True, there needs to be consideration to tax the travel of EVs on the road today. Living in Northern California, about two hours from the Oregon border, I know their two-year registration fees are great. Not sure about the mpg effect, but if he is correct, they are taxing backward from the damage to the roads; i.e., the least mpg vehicle (heavier) gets the lowest registration fee.
"I know some people in California actually register their vehicles in Oregon. Apparently, it is fairly easy if you know someone in Oregon and claim you live there for most of the year.
"I wish my registration fees were that low but here in California my registration fees for one year are $500 and most, if any, does not go to road maintenance.
"Most road maintenance fees come from federal and state fuel tax fees. California now has the highest fuel taxes in the U.S. Gas = 63.65 cents per gallon, diesel = 83.46 cents per gallon. A lot of these excise fees are supposed to go to road maintenance but don't.
"Then there are the fed's fees. Gas = 18.4 cents per gallon and diesel = 24.3 cents per gallon. When was the last time you have seen a federal road project?
"The whole tax system is out of whack and needs to be fixed!"
The 5: Hear, hear! (As long as it doesn't involve a constitutional convention.)
Best regards,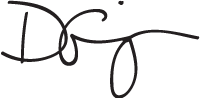 Dave Gonigam
The 5 Min. Forecast