August 25th, 2021
5 Min Forecast
One faceless bureaucrat, two world-changing decisions (for the better!)
The $9 trillion in wealth unleashed by one FCC decision in 1985…
… and the $15 trillion now unleashed in a second wave
Quiet trading day amid a durable-goods disappointment
Three weeks later, food supply snags finally make national news
Readers rise to The 5's defense (including the fellow who took us to task yesterday)

There are mighty few government bureaucrats who command any respect here in our virtual pages… but we make an exception for a guy named Mark Fowler.
Fowler was chairman of the Federal Communications Commission under Ronald Reagan. During six years in the post, he made two world-changing decisions.
One you might be familiar with already, especially if you're old enough.
The other is less well-known. But it unleashed huge new fortunes. Staggering, really. Wait till you see how big.
Best part about this second decision: History is on the verge of a repeat performance — and one of these new fortunes could be yours.
But we're getting ahead of ourselves…

It was at Fowler's behest that the FCC did away with the "Fairness Doctrine" — and opened the way for a new, freewheeling era in talk radio.
Introduced in 1949, the Fairness Doctrine required the licensees of radio and TV stations to "afford reasonable opportunity for discussion of conflicting views on matters of public importance."
Sounds sensible, right? In reality, however, "It gave politicians and pressure groups a tool to harass any station that transmitted views they found disagreeable," recalled Jesse Walker, writing in The American Conservative in 2007. "Even when it wasn't being deliberately deployed to suppress speech, it made broadcasters less willing to present ideas that might be controversial."
Fowler believed the Fairness Doctrine flew in the face of the First Amendment. So he moved to junk it.
Ironically… Fowler ran into resistance from other Reagan advisers.
In a 2009 interview, he described the argument they made to Reagan like so: "The only thing that really protects you from the savageness of the three networks — every day they would savage Ronald Reagan — is the Fairness Doctrine, and Fowler is proposing to repeal it!"
But Fowler stuck to his free-speech guns and won the day. On Aug. 5, 1987 — as it happens, only weeks after your editor embarked on a 20-year career in broadcasting — the FCC unanimously abolished the Fairness Doctrine.
Fowler justifying abolition of the Fairness Doctrine to Congress in 1987 (He's still alive, now 79.)
The rest is history. A year later, Rush Limbaugh launched his radio show on New York's WABC. He frequently credited abolition of the Fairness Doctrine with aiding his rise to stardom. Legions of other opinionated radio hosts, across the political spectrum, owe Mark Fowler the same debt of gratitude.
| | |
| --- | --- |
| ➢ | For decades afterward, conservatives wrung their hands about a revival of the Fairness Doctrine under Clinton and then Obama — concerns that seem quaint in the present age of social media "deplatformings." |

But it's Fowler's other world-changing decision that's our main focus today. Because if you missed out on the fortunes it made people back then… you've got a second chance now.
In the Federal Register, the decision is known as "Docket 81-413." It revolutionized how companies could use the radio-wave spectrum.
"Docket 81-413 allowed creative new tech firms to innovate the spectrum for wireless communications," explains our tech visionary George Gilder.
In a few slender portions of the spectrum, anyone could experiment with wireless communications, license-free. The only requirement was that they operate at low power. As long as they transmitted at one watt or less, they could do as they pleased.
As Mark Fowler explained it during a speech in 2008, "In a limited sphere, it would be as easy to develop and sell new radio equipment as it would be to develop and sell a new toaster — well, as easy as a toaster with an antenna."
The FCC approved Docket 81-413 on May 9, 1985.

"In that instant, the modern world was born," says Mr. Gilder.
"When you log on to the internet using your home router… you're using the unlicensed spectrum. When you stream a video to your smartphone… you're using the unlicensed spectrum. When you download or use an app… you're using the unlicensed spectrum.
"Even a baby monitor or remote-controlled garage door – they all use the tiny sliver of spectrum that Docket 81-413 freed up."
As Mark Fowler reminisced during that 2008 speech, "Today, billions of dollars of equipment operating under these rules are sold each year. Most portable computers sold today incorporate Wi-Fi radios. Looking back, it is clear that adoption of these rules was one of the significant achievements of the Reagan FCC — though I doubt if anyone thought so at the time."

"It's almost impossible to put a dollar amount on just how valuable the decision was," elaborates George Gilder.
"It's like trying to value the internet. The scale is so mind-numbingly vast that it's hard to be precise."
But George takes a whack at it anyway…
"The Wi-Fi industry… which was worth $1.96 trillion in 2018
"The smartphone industry… worth $522 billion in 2018
"The tablet industry… worth $258 billion per year
"The app economy… which is estimated to be worth $6.3 trillion next year
"And the Bluetooth industry… worth $4.5 billion."
So all told, about $9 trillion… all made possible by that one decision the FCC made in 1985.

Really, it was Docket 81-413 that made possible some of the most extraordinary stock-market gains of the decades that followed.
"We're talking Apple's 115,800% 40-year return," says George…
He continues: "Microsoft's 199,590% 34-year total return… Netflix's 18-year 34,340% gain…
"Uber, Facebook, Google, Samsung, Intel, IBM — none of it would exist.
"Though most people have never heard of it, I'd say Docket 81-413 has probably generated more wealth for more people than anything else in modern history."
And now, something just as big is happening. Maybe bigger. If you missed out before, here's your second chance.
See, those slender portions of the radio spectrum opened up in 1985 are getting mighty crowded by now. Really, they're just about maxed out.
Enter another, equally important, decision the FCC made on July 27, 2020.
"On that day," Mr. Gilder tells us, "the FCC opened up new bands of unlicensed spectrum — one that's four times bigger than the spectrum liberated in 1985." It goes by the overall name Wi-Fi 6E.
Just as in 1985, the 2020 decision didn't make front-page news. But you can understand why Facebook's director of wireless calls it "clearly one of the most important wireless announcements in a long time."

George figures this decision will generate $15.1 trillion in new wealth — and there's no reason some of it can't be yours.
"I've run the numbers on this one," he says. "There's a whole raft of new industries being propelled forward by the newly unlicensed spectrum."
Everything from "smart homes" to telemedicine to enhanced 5G.
And no, this isn't anything that will be reversed by the Biden administration. Biden's acting FCC chair, Jessica Rosenworcel, was part of that unanimous vote for Wi-Fi 6E last year.
"Without making more and more wide channels available," she said, "our online experiences are going to feel a lot like getting off a superhighway onto a gravel road. We need to act. Because we need more Wi-Fi. We need more unlicensed spectrum to carry all of the wireless activity that is coming our way."

Here's the thing: With the decision already a year old, key players in the tech industry are jockeying for position right now to capture their share of that $15.1 trillion.
Mr. Gilder has drawn on his decades' worth of dogged research into the tech sector — it was George who once handed Ronald Reagan a semiconductor and told him it would change the world — to prepare his latest special report.
He's pinpointed a handful of companies he believes are the ones best positioned to deliver the most staggering gains in the years to come — gains comparable to those racked up by the likes of Apple and Microsoft after the first unlicensed wireless bands were opened up by the Mark Fowler FCC in 1985.
You can see the fruits of his research at this link.

To the markets — where the S&P 500 and the Nasdaq are inching their way further into record territory.
Both indexes, along with the Dow, are in the green as we write — if only barely. But gold has slumped nearly 1% to $1,785.
The big economic number of the day is durable goods orders — orders for anything built to last three years or longer. The headline number for July declined 0.1%, more or less as expected. But there's a nasty surprise if you strip out aircraft and military hardware; "core capital goods" came in ruler-flat, in contrast with expectations for a 0.5% jump.

The supply-chain snags in the food industry are finally national news.
Three weeks ago, we took note of scattered local news reports around the country that Sysco — the giant institutional food supplier — had suspended deliveries to some of its smaller restaurant customers.
We also took note how Sysco had to come clean a few days later during its quarterly earnings call; pork and poultry were in especially short supply.
Now it's made the Los Angeles Times: "Some of the largest U.S. food distributors are reporting difficulties in fulfilling orders as a lack of workers weighs on the supply chain." In addition to Sysco, United Natural Foods is running into trouble as well.
"Service levels are the lowest I've seen in my 16-year career," says Benjamin Walker of New York distributor Baldor Specialty Foods, "and it doesn't seem like it's going away anytime soon."

"Thank you for your prompt attention to my complaint," reads the first of many responses to a rather "meta" episode of The 5 yesterday.
"I truly do appreciate it and you have my full respect for how you handled it. Well done and well said."
We also got a handful of replies like this one: "It is not surprising that someone who thinks Trump is/was dangerous would bitch and moan. That's what they do. The offendinistas. Don't change for them."
The 5: We've always been and always will be equal-opportunity offenders.
Indeed, this whole kerfuffle prompted us to look back on our Election Day 2020 issue. Feels like it holds up pretty well. If there's an unbridgeable divide in the country, it started with economic insecurity and has been made intractable not by Donald Trump but by pandemic response measures.
Which reminds us of something the venerable freedomista author Claire Wolfe wrote at her blog this week: "I do know that I'm one of the millions for whom forced inoculations are a line in the sand. All those years we thought the line in the sand might be drawn over guns or free speech. Here it is, carved deep, over something even more fundamental: our right to control our own bodies."
Anyway, back to our feedback…

"Frankly, you can run whatever ads you wish as long as they don't influence your discussions and comments," writes one of our longtimers. "I just ignore them and keep on scrolling.
"I do delete mailings that have ads or subject lines with the words 'shocking,' 'the market could go to zero,' 'this stock could soar to 1,452%' (who the hell can predict to within 1% the price of a stock especially when they don't state the base/starting price) and 'he called this event or he called that event.' Well, I've called (to myself and the cats) events with great success and even greater failures.
"All those ads and silly subject lines are for rank amateurs and idiots (I will speak frankly) and they also color your publication to some degree in my eyes. Am I reading a newsletter for amateurs and that other class of people I described?
"Anyway, thanks for listening. Skip the ads, get to the meat is my approach so I will continue to stick with Dave… after all… he's pretty damn good!"

"Just a word of thanks for your hard work and dedication," a reader writes of our firm's overall output.
"Strategic Intelligence is a lesson in economics, history and psychology — and how these are connected. Mr. Rickards makes this easy to follow and very educational.
"Now I'm in The Profit Wire and know Mr. Knuckman's knowledge and experience are priceless. So my thanks again. I feel very lucky to participate in your great publications.
"Anyone complaining about your services doesn't deserve to be in them."

"I'm (slightly) alarmed at your comment about the (so-so) efficacy of the ads for The Profit Wire.
"As a lifetime member of The Financial Reserve, I've seen lots of newsletters come and go. I'm trusting — OK, hoping — that TPW isn't going to bite the dust anytime soon. It's one of the services with the best track record so far. Speaking for myself, I'm not looking for its replacement at all.
"Am I reading too much into that comment?"
You've got nothing to fear.
The Profit Wire was far and away our best-selling premium advisory for a good chunk of last year, and we've brought in more than enough new readers this year to keep the lights on; I was referring to just one "space ad" that appeared to underperform relative to several others. Sorry for the false alarm!
Best regards,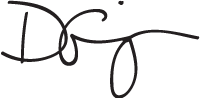 Dave Gonigam
The 5 Min. Forecast
P.S. However, as long as the reader brought it up… we are going through some regrouping right now. Business conditions change, the marketplace changes and we have to be nimble.
So let me be the first to give you a heads-up — just in case you receive a notice before the end of this week about one or another of your publications. If it's being shuttered, we will of course do all we can to make things right by you. Stay tuned.