October 11th, 2021
5 Min Forecast
A real head-scratcher: job numbers and labor participation
Another head-scratcher: What the heck, Southwest Airlines?
"Imagine the dysfunction"
Facebook's outage (and a different form of voyeurism)
"China will rule the world?"… AI and social destabilization… A gold-backed reserve currency… And more!

Uh, so all those people whose bonus unemployment payments expired last month? Apparently they didn't go back to work despite the "widespread labor shortage."
That's the real head-scratcher to emerge from last week's job numbers. As Emily mentioned on Friday, the Labor Department counted only 194,000 new jobs for September — less than half the expected 475,000.
Meanwhile, the official unemployment rate sank to 4.8% — a pandemic-era low. Not because scads of Americans went back to work but rather because about a half-million Americans dropped out of the labor force.
For real. Check out the labor force participation rate among people age 25–54. This is the percentage of people in "prime working age" who are either working or looking for work…
Hard to see on this 60-year chart… but in a month when by all accounts the number "should" have risen, it instead dipped from 81.8% to 81.6%.
So what gives?

Is it the mandates?
Not just the vaccine mandates, but the mask mandates. Why would you return to, say, a blue-collar job stocking shelves if you got the vaccine but you're still required to wear a mask? No "return to normal" there. Talk about demoralizing, right?
And then of course there are the vaccine mandates imposed by many large employers.
We must concede we're venturing into speculative territory here. It's not as if the folks conducting surveys every month for the Labor Department are asking, "So did you say 'take this job and shove it' because of the vax mandate? "
We're dealing with, at best, anecdotal evidence. But even a month ago, we took note of reports like 10% of Chicago's school bus drivers quitting en masse… and an upstate New York hospital where 30 workers walked, forcing the maternity ward to shut down.
Thing is, you have to seek out those sorts of stories. They tend to be reported only at the local level.
Large numbers of people who'd sooner give up their jobs than get the jabs? You don't hear about it in big corporate media. It undermines the official narrative.

Which brings us to whatever the heck is happening at Southwest Airlines.
To get a handle on the situation, you have to do a certain amount of reading between the lines… and even then you can't be 100% sure. But what the hey, here goes…
It appears the trouble first emerged in Jacksonville, Florida, on Friday. Air traffic control found itself short staffed and everything supposedly snowballed from there.
The local CBS and Fox affiliates struggled to make sense of it. Someone from the FAA attributed the slowdown to "a combination of severe weather, active military training in the airspace and unexpected limited staff at the Jacksonville facility that handles high-altitude, en-route traffic" on Friday evening. "Normal operations returned at approximately 10 p.m."
The TV stations' chief meteorologist was perplexed. Weather in the area was clear long before any word of delays, said Mike Buresh. "It certainly doesn't seem like things are back to normal," a flyer added. "There's tons of flights cancelled still… so I don't really know what's going on."
By Saturday evening, the Jacksonville Aviation Authority managed to pull together a statement denying any sort of sickout had taken place. Instead, it chalked up the shortage to "normal approved leave" plus a requirement that controllers getting their vaccines stay home for 48 hours in case they experience side effects.
OK, hold that thought…

You'd think a problem like this would affect all airlines more or less equally; each of the Big Four has operations at JAX. But no, it's mostly… a Southwest problem?
Yesterday alone, Southwest cancelled over 1,000 flights — more than a quarter of its schedule.
Southwest employees are under orders to be vaccinated by Dec. 8 — the deadline the White House has set for federal contractors. (All the big airlines do some sort of gummint work.)
Southwest's pilots union issued a statement saying its members were "not participating in any official or unofficial job actions." That said, on Friday the union also sought a temporary restraining order blocking Southwest's vaccine mandate on the grounds that the company conducted no negotiations with the union before issuing its vax orders.

Depending on who you listen to, there's a huge amount of wink-wink, nudge-nudge among Southwest's pilots at the moment.
"Essentially, the union cannot organize or even acknowledge the sickout, because doing so would make it an illegal job action," explains Alex Berenson, an ex-New York Times reporter who's carved out a vaccine-skeptic niche on Substack this year.
"Years ago, Southwest and its pilots had a rough negotiation," he goes on, "and the union would not even let the pilots internally discuss the possibility of working-to-rule (which would have slowed Southwest to a crawl).
"But at the moment the pilots don't even have to talk to each other about what they're doing," Berenson writes, paraphrasing an anonymous Southwest pilot.
"The anger internally — not just among pilots but other Southwest workers — is enormous. The tough prior negotiations notwithstanding, Southwest has a history of decent labor relations, and workers believe the company should stand up for them against the mandate. Telling pilots in particular to comply or face termination has backfired."
You don't have to poke around too long on social media to find affirmation that has at least the ring of truth. Here's a post from yesterday, Sunday…
If true, that puts "normal approved leave" in a slightly different light, no?
"Imagine the dysfunction that we'd see when such protests are taken up by the U.S. military, police and other sections of the working class," said a random observer on Twitter yesterday.
It might not require that much imagination. Per local media, the city of Seattle is set to fire 403 police officers — about 40% of the force — unless they get the jab by next Monday.
Meanwhile, The Washington Post reports: "Hundreds of thousands of U.S. service members remain unvaccinated or only partially vaccinated against the coronavirus as the Pentagon's first compliance deadlines near."
At the moment, 90% of active-duty Navy are fully vaccinated… and 76.5% of active duty Marines. Both face a deadline of Nov. 28. The active-duty Army is about 81% vaccinated, with a deadline of Dec. 15.
On the other hand, only about 40% of Army Reserves and National Guard are fully vaccinated… although they don't face a deadline until June 30 next year.
We'll leave there for today… although perhaps as the week goes on we'll tackle the question: Whatever happened to the federal mandate for every business with 100 or more employees? A month on, where are the actual new regulations?
[Also, if you have any "ground truth" to report about vaccine mandates and their impact on commerce where you are, write and clue us in. If corporate media won't do its job, it's up to us alternative types to "crowdsource" the state of affairs as best we can.]

The new week begins with the major U.S. stock indexes adding to last week's gains.
Not that they're adding much — the Dow and the S&P 500 are up about 0.15% as we write, while the Nasdaq has added a quarter-percent.
Precious metals are ruler-flat — gold at $1,757 and silver at $22.65.
But elsewhere in the commodity complex, crude is ripping higher — up nearly two bucks to $81.32. We've left "highest since 2018" territory well behind and have entered the land of "highest since 2014."
Crypto is on fire, Bitcoin up nearly 5% at last check to a five-month high of $57,282. And that's despite reports the White House is looking to name a "crypto czar."
The bond market is closed for the federal holiday, but the action in bond futures points to a potential spike in interest rates when the market reopens tomorrow. We'll be watching…

Fun fact of the day: Facebook's and Instagram's loss was Pornhub's gain.
When Facebook and its associated properties crashed for several hours last Monday, Pornhub says its traffic swelled by 10.5% over average levels — "which equals about half a million additional users during each hour that Facebook's services were down."
We're not sure what it means when avenues for "normal" human interaction are shut down (such as "normal" is defined in 2021) and millions of people make a spontaneous collective decision to engage in virtual voyeurism.
But it's also not entirely new. Three years ago we took note of how a brief YouTube outage the evening of Oct. 16, 2018, resulted in a 21% surge of traffic at Pornhub.
And sorry, you still can't invest in the trend: Pornhub remains owned by the privately held Canadian firm MindGeek.
"China will rule the world?" reads the first of some skeptical reader reactions to the remarks of journalist David Goldman in this space on Friday.
"How is all the 5G working with rolling blackouts?
"I am supposed to believe a country so stupid it could not even secure the energy it needs will dominate the world and its currency will become the world's reserve currency during increasing anti-China sentiment around the world? Cheap wages have been its best weapon to get to where it is today and that is quickly evaporating also. Didn't we hear the same thing about Japan in 1990?
"And then there are babies. Lack of babies, that is. China raised the one-child limit to two in 2015 and then raised it to three just this year. Clearly they know they need a higher birth rate or they are done. I expect soon we will hear the government will begin paying the women to give birth like Australia and Japan, to name just two."

"China is not going to automate everything down to just computer operators," writes another reader.
"They already have a problem with keeping their population employed. They're not going to let automation kill jobs. Also, China is as broke as the U.S. Where are they gonna get all this money for automation? Nice idea but not gonna happen, as first George Bush would say."

Counterpoint: "Someday China will back the yuan with gold and become the world's reserve currency as the U.S. dollar sinks.
"Meanwhile, keep the price of gold down, as China is buying like crazy.
"We are in trouble in many ways in this country and people don't seem to care. As I tell many people I am so glad I am in my 70s and not my 20s, as I do not like the way this country is going."
The 5: China probably can't pull that off on its own, for reasons our Jim Rickards has described now and then.
"The key to being a reserve currency is not payments, but investments," he explained here in 2015. "There needs to be a deep, liquid bond market denominated in the reserve currency. That way, when countries earn the target currency in trade, they have someplace to invest their surplus.
"Right now, if you earn yuan trading with China, all you can do with the money is leave it in a bank deposit or spend it in China. There is no large yuan-denominated bond market to invest in."
Six years later, that's still the case. Heck, the reason Evergrande and the other Chinese property developers are in so much trouble is that their debt is denominated in dollars.
Still, that doesn't necessarily stop Chinese leaders from acting in concert with others.
Jim's "Axis of Gold" thesis remains in play: China, Russia, Iran and Turkey have every incentive "to create a robust multilateral payments system that is free of hacking, tracking or interdiction by the U.S., and free of U.S. dollars. This gold-based payments system will dilute and ultimately eliminate the impact of U.S. dollar-based sanctions."
That's not a tomorrow story or even necessarily a next-year story. But it's no less real.
We conclude, mercifully, on a lighter note: "Hey, I'm totally down with any brewery that has labels designed by Ralph Steadman," writes a reader reacting to the plight of Flying Dog Brewery chronicled here on Friday.
And then our reader quotes Steadman's longtime friend and collaborator, the late Hunter S. Thompson: "When the going gets weird, the weird turn pro."
The 5: Man, what we wouldn't give for HST to still be around and weigh in on the passing scene…
Best regards,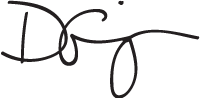 Dave Gonigam
The 5 Min. Forecast