October 25th, 2021
5 Min Forecast

"The Charlotte County Utilities Department is asking customers to make an effort to conserve water for 30 days," reports the NBC affiliate in southwest Florida.
And it's not for lack of water, even though the region is entering the dry season.
"Charlotte County gets the vast majority of its water from the Peace River Manasota Regional Supply Authority," the story explains. "They've got two treatment plants down and they can't get the parts they need in order to pump the water south."
Oh.
So it's supply-chain stuff. We posed the hypothetical only five days ago: What if the water plant that supplies your home needs a replacement pump… but there aren't enough workers to load it onto a railcar?

Meanwhile…
"The inflation rate will remain high into next year because of what's already happened," conceded Treasury Secretary Janet Yellen on the Sunday talk-show circuit yesterday.
Presumably, "what's already happened" is code for "how lockdowns have completely fouled up the way goods move around the world, to say nothing of the Federal Reserve's epic money printing" — not that she would ever utter that aloud.
That said, "I expect improvement by the middle to end of next year, second half of next year."
Hmmm… As it is, the official inflation rate is 5.4%. Other than the inflationary blow-off just before the Panic of 2008, the consumer price index hasn't run this hot any time during the 21st century.

However, the real-world inflation rate calculated by Shadow Government Statistics — relying on the methodology the feds used during the Carter administration — is 13.4%.
As we've long chronicled in these virtual pages, the feds started monkeying with the inflation numbers shortly after Carter left office in early 1981. They had two objectives…
To make inflation look like less of a problem than it really is, and
To keep a lid on Social Security's annual cost-of-living increases.
One of the tricks the statisticians employed was something called "hedonic adjustments." The logic goes something like this: If the price of a new car goes up, but the manufacturers add new features to the new models, well then the price of a new car hasn't really gone up, has it?
And so the fact you have no choice but to shell out an extra, say, $1,000 for new features you might not even wantgets airbrushed out of the official inflation figures.

But the pandemic and lockdowns have brought on a new phenomenon — one we'll call "reverse hedonics."
That's our name for it. But even mainstream economists and media outlets can't help but notice it.
As The New York Times sums up: "A hotel room might cost the same as a year ago — but no longer include daily cleaning services because of a shortage of housekeepers. Some restaurants are offering limited service, with waiters stretched thin. Would-be car buyers are being advised to be flexible on the color and even make and model, lest they face a long wait to get their new wheels."
So even if prices are stable, you're getting less than you used to. Reverse hedonics.
Your editor experienced the phenomenon up close and personal last March when venturing to our firm's Baltimore headquarters for the first time in 16 months. Long story short, I was reduced to eating a lukewarm dinner with my fingers one night. (We got an earful from one of our longtime readers who felt we were wasting his time with our anecdote — but see, months later it's national news!)

"The 2021 version of many services isn't quite the same as the 2019 version. But statisticians have treated them as the same," writes economist Alan Cole — "even though some of them have gotten dramatically worse, because they don't have a rigorous way to measure how much worse they've gotten."
Mr. Cole is a former senior economist with the Joint Economic Committee of Congress. He is a thoroughly mainstream figure. Elsewhere on his Full Stack Economics blog, he writes, "Some people believe the government has been dramatically understating the true inflation rate for decades. That's not my view and I don't want to give those folks any encouragement." Heaven forfend!
But credit Cole for having the intellectual honesty to acknowledge the reality of reverse hedonics: "Rather than paying more for the same good, in many places, you instead pay the same for something less than what it used to be."
And so it goes…

To the markets, where it's tech leading the way higher.
The Nasdaq is up more than a half percent as the week begins. At 15,173, it's only 200 points below its all-time high set on Sept. 7. The S&P 500 is up a third of a percent and into record territory at 4,558. Note well: All of the Big 5 tech firms that dominate these indexes report earnings this week.
The Dow, meanwhile, is the laggard today — up barely to 35,717. But if that holds by day's end, it'll be another record close.
Among the big movers is Tesla — up more than 9% and the first automaker to reach a trillion-dollar market cap after the news that Hertz plans to buy 100,000 of TSLA's electric vehicles. (That's gonna be a lot of dumbasses on the road eager to check out a Tesla's 0–60 capabilities for the first time. Just sayin' — drive defensively.)
Meanwhile, the "Trump SPAC" — aka Digital World Acquisition Corp. — is looking positively stable today. As we write, it's up a little over 6% to $99.70.
"DWAC started ramping higher shortly after launch Thursday and ended up finishing higher by more than 350%. Insanity!" observes our Greg Guenthner. Friday DWAC tacked on another 140%.
We hasten to add Greg is commenting only on the chart action and not making a political remark. (Because of course, in the present era, we have to say that.)
"I feel like this is a day trade-only type stock," he elaborates. "It's totally out of control and one of those hit-and-run plays that you just take whatever you can get of. Unless, of course, you're the type of person who just grabs a small position and YOLOs it… or HODLs as the crypto kids say."

Another new name in the market we're happy to steer you clear of — WeWork.
"The shared workspace company finally listed via a SPAC merger and even posted a gain on its first day of trading," says our tech maven Ray Blanco.
From the beginning, our beef with WeWork is that it isn't really a "tech" company. It's operating in the very old-economy business of subleasing office space. And no smartphone app, no matter how cool, can overcome that fact.
That hasn't changed — Ray calls the firm "a glorified real estate investment trust" — even though last week, WeWork finally became a publicly traded company two years later than planned.
"The opening market cap — well under $10 billion — is a far cry from the nearly $50 billion valuation some investors entered at when the company was private," Ray points out.
"I think WeWork could potentially become a good investment," he allows. "The company's internal metrics have improved lately, and I think there is a trend toward people working at shared workspace locales."
But it doesn't have what Warren Buffett would call a moat. There are no barriers to entry for a potential competitor. "WeWork," Ray concludes, "doesn't have the kind of juice we look for in Technology Profits Confidential."

In the commodity complex, gold is taking another run past $1,800; the powers that be brazenly slammed down the previous attempt on Friday, as more than a few observers were noticing in real-time…
At last check today, the bid is $1,808… while silver's up to $24.50. Crude is knocking on the door of $85. Bitcoin is marching higher to $63,566.

Strange entrepreneurial concept of the day…
The Hong Kong travel agency Ulu Travel is organizing bus tours whose primary aim is… allowing the sleep-deprived to get some shut-eye.
From the South China Morning Post: "Company founder Frankie Chow Kam-kei, 45, said he started the travel agency this year despite the coronavirus pandemic to focus on creative local tours, and the sleep ride was one of them.
"He said not all Hongkongers get a good night's sleep, because of poor conditions at home, or having to live with many others.
"Chow also noticed there were many people like him, prone to nodding off on their daily commute, only to have their peace disrupted by short bus routes and the fear of missing their stop."
The tour runs a solid five hours; the debut trip on a recent Saturday drew 45 people paying up to 399 Hong Kong dollars for a seat on a double-decker — which translates to about $51.
Still, many passengers stayed awake to take photos at locations that aren't easy to reach by car. "I was interested in the destinations," said Daniel Wong, 17 — "especially Ho Wo Street," often described as Hong Kong's Miami.
All well and good, but if you do actually snooze… how do they wake you up when it's over? Especially if you take up the offer of earplugs and eyemasks at the start of the trip? Could be jarring…
To the mailbag, and a couple of snarky takes on Facebook's plans to rename itself.
"How did that work out for Monsanto?" a reader writes.
"Don't let what you think you know get in the way of discovering what you don't know."
The 5: Imperfect analogy, but we get what you're driving at. The Monsanto name was mothballed in 2018 after the company was bought out by Bayer.
We still can't get over how Bayer acquired Monsanto knowing it was also acquiring a boatload of litigation over Roundup herbicide.
Then again, we said at the time there was precedent: Halliburton under Dick Cheney in 1998 bought Dresser Industries, inheriting scads of asbestos lawsuits. HAL shares collapsed 80% in nine months — but only after Cheney was elected vice president in 2000.
Bayer has fared somewhat better; its Frankfurt-traded shares have "only" been cut in half since the acquisition.

"Is not Facebook Innovative Online Industries, and Mark Zuckerberg Nolan Sorrento?" a reader asks — invoking the 2011 sci-fi novel Ready Player One, which Steven Spielberg turned into a movie in 2018.
"By the way, best audiobook ever if you are a child of the '80s."
The 5: You mean, because Wil Wheaton is the narrator?
Anywho, thanks for the tip!
Best regards,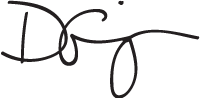 Dave Gonigam
The 5 Min. Forecast