October 26th, 2021
5 Min Forecast
Facebook Papers: "a nothingburger"
Decisive moves into the metaverse (and why)
The metaverse won't be owned
Zach Scheidt on an alternative to U.S. Treasuries
Close enough for jazz in the Buckeye State
More Facebook rebrands: "Buttface?"… A Hertz driver weighs in on 100,000 Teslas… And more!

"If this is the best The New York Times, The Associated Press, etc., could do, then the Facebook Papers are a nothingburger," writes Robby Soave at Reason.
Yesterday brought another document dump courtesy of Frances Haugen — the ex-Facebook employee who's worshipped by the power elite because she flatters their zeal for social-media censorship…
And so came the predictable headlines. "Insiders say Facebook's CEO chose growth over safety," tut-tutted The Washington Post. We won't bore you with further examples. You get the idea.

Coincidentally or not, the Facebook Papers were published hours before FB released its quarterly numbers.
The company beat analyst expectations on earnings; indeed $9 billion fell to the bottom line. But it whiffed on revenue; the new privacy features on Apple iPhones took a bite out of ad sales, FB's main revenue source. As we write, FB shares are down 1.7% on the day.
Meanwhile, CEO Mark Zuckerberg conceded on the conference call that in trying to attract young adults, FB is struggling to keep up with TikTok and Apple's iMessage app. "We are retooling our teams to make serving young adults their North Star," he said, "rather than optimizing for the larger number of older people."
[Sorry, boomer — advertisers just aren't that into you.]

But we already know from a careful reading of the Facebook Papers and from Ms. Haugen's previous "revelations" that FB has a youth issue.
Never mind the agitprop about "hate speech" and "misinformation." As Soave writes, "The real takeaway is that Facebook has been struggling to attract the young users it wants, faces robust competition and generates apoplectic denunciation from mainstream journalists mostly because they resent the social media giant for shaking up the news industry."
The last item on the list is the reason Haugen gets such worshipful coverage from Establishment media.
"They're upset," Soave concludes, "that the person in charge of deciding what belongs on Facebook is Mark Zuckerberg and not Joe Biden — and no amount of handwringing about addictive platforms or monopolistic practices can disguise the fact that the site is losing popularity with young people, and increasingly looks like a dying star."

There's the critical context for Facebook's decisive moves into the "metaverse."
Zuckerberg never wanted to be in the "content moderation" business. But elite outrage over Donald Trump's election victory in 2016 forced his hand. Time after time, Zuck and other tech executives were hauled before congressional committees and ordered to "do something" lest they be hit with new regulations or taxes.
The watershed event was Facebook and three other outlets simultaneously "deplatforming" professional loudmouth Alex Jones in August 2018. Nowadays, hardly a week goes by that someone with a public profile isn't "cancelled" by Facebook or YouTube for violations of arbitrary standards, often determined by a faceless algorithm.
We can only imagine Zuck would like to wash his hands of the whole mess. What better way than to pivot his company into the world of virtual reality and augmented reality — the technologies our Ray Blanco says will transform the way we work and communicate over the next decade.

And so FB announced in its earnings release that it's committing $10 billion this year to Facebook Reality Labs — aka its newly reorganized metaverse division.
That's on top of previous announcements we've chronicled here about hiring 10,000 metaverse personnel in Europe alone. And the news, still unconfirmed, that FB is looking to rename the firm to better reflect its metaverse aspirations.
Yes, there are valid concerns about all the new ways Zuck might hoover up your personal data for God-knows-what — concerns we explored in some depth last week. But from his standpoint, it's much easier to blow smoke about privacy than it is about "rage and misinformation." If his company is no longer primarily about people being angry with each other, that's a win.

Besides, "the metaverse is so large that it's impossible to be 'owned' by any one company," adds Ray Blanco, our man on the science-and-wealth beat.
"And you can be certain that there will be a multitude of investment opportunities around this tech megatrend."
Ray has spent much of 2021 identifying the ones with breakthrough potential. We're only days away from making the fruits of his research public. Watch this space…

Meanwhile, you just know it chaps Zuckerberg's scrawny ass that Tesla reached a trillion-dollar market cap before Facebook, right?
As we mentioned in real-time yesterday, TSLA reached that milestone — the fifth company to do so after Apple, Microsoft, Alphabet (Google) and Amazon — after Hertz decided to add 100,000 Teslas to its rental fleet.
But get this: The company that TSLA replaced in the S&P 500 has been a better performer.
It was last December when the keepers of the S&P 500 Index allowed Tesla into the club because the firm had finally amassed a string of quarterly profits.
But that meant someone else had to be kicked out of the club… and that someone else was Apartment Investment and Management (AIV). Look what's happened since…
Nor is this the first time that's happened when one company enters the index and another exits: "It's about one stock having all the good news priced in, and the other having all the bad news priced in," tweets Jim Bianco of Chicago-based Bianco Research.
The Nasdaq is quickly playing catch-up with the Dow and the S&P 500 as October starts winding down.
The tech-laden index is up nearly 1% as we write to 15,354 — only 20 points away from its record close of Sept. 7.
The S&P 500 is reaching further into record territory — up two-thirds of a percent and only four points away from 4,600. The Dow is the laggard, up 0.4% but likewise in record territory at 35,885.
Gold's latest run past $1,800 couldn't stick. At last check, the bid is back to $1,788 and silver's back below $24. Crude is little changed from yesterday at $84.46.
Bitcoin is consolidating a little over $62,000. For now crypto-heads seem unimpressed with the news that Mastercard will let all the banks and merchants in its network integrate crypto into their products. (On the other hand, Mastercard's partner in the venture — an outfit called Bakkt that went public only last week — rocketed 234% higher.)
Both of the big economic numbers of the day surprised to the upside: New home sales jumped 14% in September (although they're down 17.6% from a year ago). And consumer confidence as measured by The Conference Board rose to a healthy 113.8, although that's still way down from pre-pandemic levels around 130.

What can you do for retirement income when inflation is sure to sap the returns from U.S. Treasuries?
True, Uncle Sam always pays you back. "But in today's market, getting repaid isn't the biggest risk you have to worry about," says our income specialist Zach Scheidt. During inflationary times, "the longer it takes for your bond to mature, the less that repayment will be worth."
A better option, Zach suggests, is shares of the regional banks. "They're in great shape right now," he tells us, as interest rates rise.
"When rates are higher, these regional banks are able to lend money at the higher rates. And that leads to bigger profits. It helps that the great reopening is in full swing, which means many local businesses are counting on their local banks for loans to get back up and running."

"Here are two reasons you should consider investing in these banks instead of investing in Treasury bonds," Zach goes on.
Start with the profit potential: "After years of low interest rates, these banks have had to cut expenses in order to stay in business. Now the banks are lean with strong balance sheets. So as interest rates move higher, profits should jump exponentially."
And then there's the income in the form of dividends: "Remember the Treasury bonds that we want to get rid of? Those bonds now pay paltry amounts of income that don't do much to help cover your day-to-day expenses.
"But dividend-paying regional bank stocks can give you significantly more income. Meanwhile, as profits grow, the banks should start boosting these dividend payments, which will help your income grow."
A good starting place is the SPDR S&P Bank ETF (KBE), a basket of regional bank stocks. "From there," Zach says, "I'd suggest looking at a few of the fund's components to pick out your favorite bank stocks."

From the "Close Enough for Government Work" Department…
The state of Ohio rolled out a new license plate design last week — seeking to honor the Wright brothers, who hailed from Dayton.
But look closely at the banner trailing the airplane. You might not see anything wrong — but aviation and history buffs did, right away.
"The airplane featured in the design was backward, pushing the banner rather than pulling it," reports WBNS-TV in Columbus. "Images of the original Wright Flyer show the wings are actually located in the back."
Oops. The Department of Public Safety already made 35,000 plates with the goof, ramping up production last month. At a cost it has yet to determine, heh.
At least one scholar is trying to be understanding. "We're just so accustomed to airplanes looking like airplanes," says Brian Strzempkowsi of Ohio State's Center for Aviation Studies. "We see them flying over all the time that when you see that, that back wing, we just naturally want to put that back."
We can only imagine North Carolinians — the Wright Flyer took wing in the Tar Heel State, thus the "First in Flight" license plates — shaking their heads…

To the mailbag, where we have a couple of new entrants in the Facebook renaming sweepstakes.
"I have some good ones," a reader promises.
"How about 'Buttface'? Or if that is too harsh to print 'Boutface.' Or if it walks like a duck, and quacks like a duck, 'Duckface.'
"Too fun."
"I shuttle cars for Hertz," writes a reader on the subject of his employer acquiring 100,000 Teslas.
We made a snarky comment yesterday about dumbasses on the road testing out a Tesla's vaunted 0-60 acceleration for the first time, which prompts the following thought experiment…
"Now I'm having a scene play out in my head of my co-shuttle drivers — AKA 'dumbasses' duking it out who gets to drive the Tesla back to Idaho Falls from Jackson Hole or Sun Valley. We are all over 65."
The 5: Oof — and we're guessing those routes have a lot of switchbacks…
Best regards,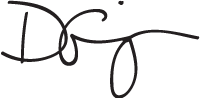 Dave Gonigam
The 5 Min. Forecast