November 4th, 2021
5 Min Forecast

So… did the White House blink? Kinda looks like it, maybe.
This morning, after a lengthy buildup — the president delivered his harangue against the vaccine-hesitant back on Sept. 9 — the Labor Department issued its vaccine mandate applying to any company with 100 or more employees.
The rules came out shortly after 8:30 a.m. EDT. They number 490 pages. It's going to take days, maybe weeks, for company HR departments to thrash through the rules and figure out how they're going to comply.
| | |
| --- | --- |
| ➣ | And could the timing be worse for HR departments? For many, this is open-enrollment time when personnel people are already extra-busy fielding employee questions about health insurance for the year ahead. |
But they can't take too long. The rules say employers have until Jan. 4 — two months from today — to ensure workers are vaccinated, or have a plan to verify that unvaccinated workers test negative at least once a week.

Of course, rules and regulations have no teeth unless there's an "or else" attached to them.
On the one hand, they're draconian — fines of up to $13,650 per violation.
On the other hand, there's what looks like a sizable loophole. On Page 162, the regulations spell out four types of acceptable documentation to verify the jab. But then they say this: "A signed and dated employee attestation is acceptable in instances when an employee is unable to provide proof of vaccination."
So in theory, an employee could lie and an employer could look the other way. (Don't try this if you hold a high-profile job like, say, star quarterback for the Green Bay Packers.)
| | |
| --- | --- |
| ➣ | We can't help wondering if this loophole was added at the last minute — after the outcome of the governor's race this week in deep-blue New Jersey. GOP challenger Jack Ciattarelli campaigned mostly against the power-tripping pandemic measures of Gov. Phil Murphy… and came way closer to victory than any of the pundits expected. |

On the other-other hand… there are the enforcement provisions.
No, the Labor Department won't send storm troopers fanning out across the land.
"The agency plans to inspect some workplaces," says The Wall Street Journal. "However, a former OSHA official said the agency will likely not rely primarily on in-person inspections, but on company record-keeping and worker reports of potential violations."
So snitches. Really, it sounds like an opening for all manner of disgruntled employees to wreak revenge on their bosses and/or colleagues, assuming they have credible evidence.
Or… is the idea that the mere threat of snitching would be enough to nudge employers to interpret these flexible rules in the most inflexible, hardline way?

Then there's the testing element of the rules.
Unlike the mandate for federal employees and contractors, this mandate for private companies with 100 or more workers allows for a weekly testing option in lieu of vaccination. Employers are not obligated to pick up the cost unless a union contract specifies otherwise.
But from the beginning, the FDA has consistently botched COVID testing under both Trump and Biden.
In late March 2020, we wrote how no fewer than four companies had already developed at-home tests. But the FDA dragged its feet — to a point that some people who sent in a sample for analysis were told those samples would be destroyed, for lack of formal FDA approval.
Fast-forward 19 months and ProPublica is out this morning with a lengthy story detailing why at-home tests are stillprohibitively expensive and hard to find.
The CliffsNotes version, tweeted by reporter Eric Umansky: "Company after company told us they'd tried to get tests approved but gave up after inexplicable FDA delays." One FDA scientist says he quit in frustration.
So there's a testing option, but testing isn't readily available. Funny how that works out…

Yes, there will be a court challenge. That was a certainty from the outset.
Arizona's attorney general Mark Brnovich filed suit in September. "Under our Constitution," he said, "the president is not a king who can exercise this sort of unbridled power unilaterally." (He has a point.)
Now that the rules are written, attorneys general from as many as 23 other states may follow. Various industry groups will do likewise.
As we mentioned last month, the Labor Department's OSHA unit is issuing the rules under ETS, or the emergency temporary standard — which allows the feds to end-run the usual procedures before imposing new regulations.
OSHA has resorted to this ETS maneuver only nine times in the last 50 years. And five of those times, OSHA was challenged in court and lost.

Too, there's always the potential the feds could back down because they lack the consent of the governed.
As noted here on Monday, that's what appears to have happened when Team Biden revised its vaccine mandate for federal contractors. What looked like a hard-and-fast deadline of "vax by Dec. 8 or you're fired" suddenly turned into contractors getting broad leeway to "determine the appropriate means of enforcement" — those are the actual words of the guidelines.
Between the surreptitious sickouts at Southwest and American Airlines… and a trucking industry trade group suggesting its members might opt to drop their federal contracts rather than comply… perhaps the feds saw little choice but to climb down.
And while America hasn't witnessed the sort of mass protests against mandates that have taken place overseas — they happen, it's just that corporate media don't tell you about them — that might change next week…
No telling if this campaign will catch fire. But as we said three weeks ago, it might all come down to Walmart, FedEx and UPS.
All three have had vaccine mandates for a while… but they've applied mostly to office staff.
If they start applying to the folks who move and shelve goods… the resistance could be something fierce, and the supply-chain snags could turn downright disastrous going into the holidays.
Presumably they're talking about all this in the West Wing — in the context of the president's already-mediocre approval rating. To be continued…

Once again it's tech leading the way in today's stock market action.
All three major indexes notched record closes yesterday… but it was the Nasdaq's performance that was strongest, and that momentum is carrying over into today.
At last check, the Nasdaq is up nearly two-thirds of a percent and less than 100 points away from 16,000. The S&P 500's rise is more modest, up a quarter percent to 4,670. The Dow, however, has retreated a quarter percent but still holding the line on 36,000.
Gold is once more making a run toward $1,800, the bid now $1,792. And silver's back within 20 cents of $24. Whether these moves stick this time after consistent beat-downs is another story.
Crude is steady at $80.78. Most of the leading cryptocurrencies are down 2–3%, with Bitcoin a shade over $61,000.
The market reaction to yesterday's Federal Reserve policy statement was muted. To no one's surprise, the Fed will "taper" its $120 billion in monthly bond purchases by $15 billion a month. As a result, the relentless rise in the Fed's balance sheet will level off during the next few months — reaching a plateau next summer.
We still don't know how that's going to work out in light of the Treasury's plans to issue an additional $300 billion in debt before year-end, on top of all the debt previously planned.

Global food prices have hit a 10-year high. Yes, this is a repeat from last month.
The United Nations' Food and Agriculture Organization is out with its monthly Food Price Index. It's up for a third-straight month to 133.2 — the highest since July 2011 and a year-over-year rise of 31.3%.
And that's before you adjust for inflation. Do that and the situation is much more stark: On a global basis, food hasn't been this expensive since the oil-shock recession of 1974. Again, this is a repeat from last month.
The big drivers of this month's jump are grains and vegetable oils. Meat prices actually eased a bit — at least on a worldwide basis. Your mileage may and probably does vary.

"The future of precious metals looks bright," a reader writes. "But governments hate to have their nose rubbed in the poop that they themselves created — namely, being responsible for crashing the currency.
"What are your latest thoughts about the feds confiscating physical gold, as they did in 1933, so that none of the 'little people' are able to protect themselves from the mistakes made by the government?
"Love The 5!"
The 5: Our thoughts about gold confiscation haven't changed much from when we first explored the question in depth with Jim Rickards some years ago.
There's nowhere near enough gold in the public's hands to make it worth the feds' while. So you don't have to worry about federal SWAT teams going door to door.
Much more likely, however, would be a "windfall profits tax" on gold — as much as 90%.
During the next financial crisis, that's a real possibility if the dollar price of gold skyrockets. "You're going to have this resentment, this political resentment," Jim told me in 2013, "where the vast majority of the people who just sort of took it on the chin are going to be looking at a small number of people who protected themselves, and they're going to say that's not fair."
But as Jim pointed out in his 2016 book, The New Case for Gold, "A windfall profits tax on gold is not something that can easily be accomplished by executive order because of congressional control over taxation. Such a tax requires legislation, and the legislative process is slow. Gold holders would know in advance and have time to prepare."
And if it is imposed by executive fiat, that's likely a sign of civilizational breakdown so severe that you'll have problems other than a windfall profits tax on gold to worry about…

"I agree about boomers, BUT!" writes one of our longtimers with a variation on the familiar "I love The 5, but…" theme.
[Your editor went off on a generational tangent Tuesday in response to a reader's email about stolen elections through history. That's the context here.]
"I am a boomer and don't see myself fitting that mold at all (narcissists).
"While magnitude and tactics may change, only the ignorant (and narcissistic) would believe we are seeing anything new under the sun.
"This old fart loves your candor! I disagree in this instance, but still…
"Anyway, it will be interesting to see if the next 5 is inundated with butt-hurt comments from narcissistic boomers."
The 5: Believe it or not, you're the only one who wrote in.
Maybe my qualifier that I was engaged in generalizing helped?
Maybe I should have left it out and stirred the pot!
Best regards,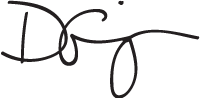 Dave Gonigam
The 5 Min. Forecast