November 19th, 2021
5 Min Forecast
Our fave oddball indicator: the "Puetz window"
The stomach-turning number of folding small businesses
Diesel shortages get real
Vaccine mandates imperil meat-packing plants
Farm Bureau can't sugarcoat Thanksgiving costs
The FDA stymies an FOIA request.

Savor the sight of the lunar eclipse… and then ponder the possibility of a severe market crash.
The eclipse is now over, but markets still are smack in the middle of a "Puetz window" — perhaps our favorite oddball indicator.
Around 30 years ago, Hawaii-based statistician Stephen Puetz examined eight epic market meltdowns — starting with Holland's 1636–37 Tulip Mania and ending with Japan's 1989–90 collapse. He included the U.S. crashes of 1929 and 1987 in his research.
Puetz found every one of them took place within a few days of a lunar eclipse… and each time, that lunar eclipse took place within six weeks of a solar eclipse. (Note well: A solar eclipse is coming on Dec. 4, two weeks from tomorrow).
By Puetz's reckoning, the odds of these circumstances being sheer coincidence were 127,000-to-1.
The current Puetz window began on Tuesday and continues until Thanksgiving Day.
To be sure, not every Puetz window results in a crash. And crashes can occur outside Puetz windows: The Panic of 2008 set in several weeks after a lunar eclipse in August.
Our own Jim Rickards has been thinking about crashes of late…

"Investors who lived through market crashes or panics in 1987, 1994, 1998, 2000, 2008 and 2020 may be complacent about markets," Jim warns.
"All of those market panics produced major drawdowns – on Oct. 19, 1987, stocks fell 22% in one day – yet the markets eventually regained their footing and went on to new highs in every case.
"Still, investors should recall the market crash of October 1929, and the subsequent market low in 1932. That event represented a decline of over 80%. The 1929 high was not recovered until 1954, 25 years later. That's a long time to wait to get your money back. Many did not live that long."
In the case of the Japanese crash Puetz studied, the recovery is an even longer time coming: The Nikkei 225 index is still 24% below its late-1989 record.
In any event, a Puetz window is as good a time as any to consider taking out "disaster insurance" on your investments. With as little as 1% of your holdings — just $500 of a modest $50,000 portfolio — you can insulate yourself from the worst the market can hand you. In an extreme scenario, a single "disaster insurance" trade could make you 40 times your money.

The big market story today is the ongoing tumble in crude prices.
At last check, a barrel of West Texas Intermediate is down another 3% to $76.58. That's the lowest since early October, and a substantial tumble from over $84 just a few days ago.
The media can't seem to get on the same page as far as the reasons why. Is it a resurgence of the virus in Europe and renewed lockdowns for the vaccinated and unvaccinated alike? Is it the Chinese government following Washington's cue in opening up strategic reserves? Is it the U.S. president threatening Big Oil with a "price-gouging" investigation?
Whatever the case, it's not enough to relieve the ongoing spot shortages of diesel in pockets of the country — more about that shortly.
Meanwhile, for a second day running, Big Tech stocks are shining while the "old economy" names are lagging. The Nasdaq is up nearly a half percent, back above 16,000… while the S&P 500 is flat just over 4,700. But the Dow is down two-thirds of a percent to 35,634.
Precious metals are holding steady, gold at $1,858 and silver at $24.85. Cryptocurrencies are rebounding a bit after a few days' hard sell-off, Bitcoin at $58,210 and Ethereum at $4,238.

Horrifying statistic of the day: More than a quarter of small U.S. retailers are in danger of closing for good during the current quarter.
That's according to a survey by Alignable, a network for small-business owners. The survey also shows 40% of small retailers will likely miss their rent payment this month — up from 33% in October.
Those figures are buried in a story from the Financial Times that's focused more on how midtier retailers like Kohl's and even Macy's are struggling with snarled supply chains… while big-box behemoths like Walmart, Target, Costco and the home-improvement chains are weathering the crisis much better.
"The deepest-pocketed retailers," says the article, "have been able to charter their own vessels and airfreight in-demand products to secure deliveries." Too, their scale makes them more valuable to major suppliers.
Yet another chapter in the pandemic's epic wealth transfer to the biggest of the big…

OK, the spot diesel shortages are getting serious. The city of Cincinnati is rationing fuel across all agencies — including the fire department.
"The city's emergency diesel reserve is 25% below normal levels," according to Cincy's Fox affiliate — adequate under most circumstances, but not if there's a snowstorm or a flood.
On Monday, we mentioned seemingly inexplicable shortages of diesel at truck stops further up Interstate 71 in Columbus. The reasons are starting to come into view now.
A memo from Cincinnati's city manager chalks up the predicament to shutdowns for maintenance at two Ohio refineries. "Concurrent shutdowns at these refineries are unprecedented and were unexpected."
The Cincinnati Enquirer is going so far as to warn of "multistate diesel fuel shortages."
But there are systemic issues at work apart from a fluke shutdown of two refineries at once.
"One key angle is that this is fall and harvest season," says an email from our resident energy expert Byron King. "There tend to be spot issues with supply because refiners and distributors see much higher demand from the ag sector. So truckers are competing with tractors, harvesters, crop-drying systems, etc."
Byron also reminds us about the shortage of tanker drivers — something we began spotlighting six months ago. Many tanker drivers opted to retire while under lockdown last year. Others shifted to easier work hauling Amazon boxes — no extra hazmat protocols.
Nor is relief in sight on this score — not with some truckers who'd sooner quit than submit to a vaccine mandate.

Speaking of which: A looong Twitter thread is going semi-viral today, warning that the mandate for federal workers could all but shut down meat-processing plants for lack of USDA inspectors.
Our source here claims to have family members "currently in positions of plant manager and quality-assurance manager in poultry plants."
No inspections, no ability to operate legally.
Yes, this is one rando on social media, and the thread has its fair share of hyperbole… but we have our own sources who won't dismiss his or her assertions out of hand.
While OSHA is "suspending" enforcement of its mandate for companies with 100 or more employees while court challenges are in progress, the mandates for federal employees and contractors continue to loom…
For once, the agriculture industry can't sugarcoat the rising cost of your Thanksgiving dinner. Neither can Establishment media…
It's become a holiday tradition of sorts here at The 5 — mocking the American Farm Bureau Federation's perpetually lowball estimate of a turkey-day meal's cost.
Of course, it's in the Farm Bureau's interest to make a feast for 10 sound as affordable as possible, even if that entails factory-farmed turkey and store-bought pie crust — or as a reader told us in 2016, "a Monsanto-laced GMO special Thanksgiving dinner that glows under a blacklight." And of course, this is an estimate for teetotalers only; booze is not included.
In any event, the lobby group recently dispatched its "volunteer shoppers" across the land for the 36th year running to check grocery prices.
Despite their herculean efforts to cover up for 2021's epic supply-chain snags and inflation, they couldn't escape fessing up to a 14% increase from a year ago. Turkey alone is 24% more.
But seriously, $53.31 to feed 10 people?
Brings to mind the old Woody Allen line about "the food at this place is really terrible… and such small portions!"

"As a long-time subscriber, I can say undoubtedly Tuesday's 5 was the best ever, and there have been many great ones!" a reader enthuses.
It appears we had a glitch in our inbox and much of the reaction to our Tuesday edition did not arrive in time for Wednesday's 5. Meanwhile, the reaction we did include on Wednesday generated its own reaction…
To wit: "Wow, I have to say it's hard for me to believe how many 'scared little sheep' read The 5.
"I need to get vaccinated because you are scared for you and your family of something with a 99%-plus survival rate? I will take that risk and gladly not go into the hospital if I ever get COVID.
"This is a thinning of the herd, albeit a very small one. If you want to be experimented on for free go right ahead but for me I am good. Only very small-minded people push their beliefs so hard because of their weak fears!"

"I am astonished by your pro-vax correspondent's disregard for concerns over the long-term effects of the untested, 'contents unknown' products being foisted off as 'vaccines.'
"The jab-pologists refuse to acknowledge justifiable concerns about the risks of ingesting experimental genetic material. The points you made about the efficacy of the product validate these concerns, but are generally not the reason why intelligent, compassionate people decline the jab.
"Anyone who thinks this is simply a matter of whether you are willing to risk making others sick or not, and that declining the jab is tantamount to driving down the road with a load of anthrax in the back of the truck, is missing the point entirely."

There was a lot more in our mailbag… but we're going to pass on publishing most of it.
We appreciate the passion everyone brings to the discussion, but a lot of it generates more heat than light and it's the sort of discussion you can encounter most anywhere.
Here's what not nearly enough people talk about, even now, and this brings us back to our money-and-markets mission — the fact you can't sue the manufacturers if you have a bad reaction. As the virus took hold in early 2020, the feds invoked the 2005 "PREP Act" to give vaccine developers a pass on liability.
Well, to be accurate, the manufacturers are liable in the event of "willful misconduct."
Which is interesting to think about in light of some under-the-radar news: A group called Public Health and Medical Professionals for Transparency recently filed a freedom-of-information request with the FDA for documents related to its approval of the Pfizer vaccine.
The FDA responded with its own court filing on Monday — asking a judge for permission to slow-roll the release of the documents until 2076.
Yes, 55 years. Compared with 108 days to give the vaccine emergency-use authorization.
If the aim is to instill public confidence, that's not the way to go about it.
Try to have a good weekend,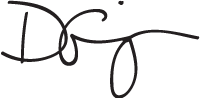 Dave Gonigam
The 5 Min. Forecast