November 17th, 2021
5 Min Forecast
New moniker for iconic Staples Center
Pets.com is to meme coins…
… as internet is to crypto
Team Biden's persistent inflation narrative
Update: Nord Stream natural gas pipeline
Readers on vax mandate: "Are they a violation of our freedom?" Yes, but… "You lost me after the anti-vax rant"… And more!

Hope or hype? "In the next few years, people will look back at this moment as the moment when crypto crossed the chasm into the mainstream," says one Kris Marszalek in the Los Angeles Times.
Mr. Marszalek is founder of crypto.com — a cryptocurrency trading platform that just bought the naming rights to the (former) Staples Center in Los Angeles.
Per mainstream reporting, the firm is based in Singapore and launched in 2016. Its website claims 10 million users and 3,000 employees.
Sounds big, but as one informed observer of the crypto space tweeted overnight, "The irony is they only have a smartphone app. Their website seems to be for marketing purposes only."
Helluva marketing campaign, though: Go to the website and you're greeted by none other than Matt Damon, who was hired as a pitchman about three weeks ago.
But it seems like a major oversight that even after a pop-up asks to confirm your nationality and you click "United States," the splash page says, "Fortune favours the brave." Heh…

We also chuckled when we read that the Staples Center — er, Crypto.com Arena — opened in late 1999. That is, near the peak of the dot-com bubble.
Staples, of course, is still around… but we recall several tech-adjacent companies that also bought stadium naming rights back then are no more…
The New England Patriots' stadium, Gillette Stadium, was originally supposed to be called CMGI Field. But CMGI gave up the naming rights before the stadium ever opened, its share price having collapsed 78% in 2000
PSINet bought naming rights for the Baltimore Ravens' stadium in 1999, but gave them up in 2002 when it filed for bankruptcy. It's been M&T Bank Stadium ever since
The present-day Capital One Arena — home to the Washington Wizards and Washington Capitals — opened in 1997 as the MCI Center. MCI was later bought by WorldCom — a company that turned into one of the most spectacular frauds and collapses of the early 2000s (along with Enron, which owned naming rights to the baseball stadium in Houston).
We have no idea whether Marszalek's prophecy will be proven right… or if his firm will go the way of PSINet. But when it comes to cryptocurrencies, that's not the point.

While many dot-com stocks of the late '90s turned out to be a joke… the internet itself was anything but. There's every reason to believe crypto will play out the same way.
Jim Bianco, head of Chicago-based Bianco Research, described it this way a few weeks ago on the Macro Voices podcast: "You could basically back up 20 years ago, or 25 years ago, and talk about the vision of the internet and you could have been completely right and said, 'I think that things like search are going to really drive the internet and internet retailing is going to take off.
"And 20 years ago, you would have plowed all your money into Lycos and you would have plowed all your money into pets.com and both of them went to zero. 'OK, OK, well then, you know, maybe then I'll put my money into AltaVista,' and it went to zero as well, too. And then you would have given up on the idea."
Mr. Bianco reminds us the "next big thing" in search turned out to be Google — which didn't go public until 2004. And while selling pet food online was a bust a generation ago, the share price of Chewy has more than doubled since it went public in June 2019.

So it's a supremely challenging task with crypto — like having the presence of mind to plow venture capital into Google in 1998 while keeping a wide berth from pets.com.
If anyone's up to the task, it's our own James Altucher — who's days away from launching his most ambitious crypto project for our readers yet.
Reminder: James was talking up Bitcoin on CNBC in 2013 when it was only $63. As we write this morning, it's at $59,609.
He personally invested in Filecoin at 52 cents. Checking our screens today, it's $55.07.
Now, at one of the most exciting but also one of the most perilous moments in the crypto space… James will put his expertise to work on your behalf, pinpointing early-stage cryptocurrencies with the most explosive potential.
I just checked with our publisher: The big announcement is set for one week from today. Stay tuned…

To the markets, where precious metals are perking up again.
After a couple days of backing and filling, gold is up nearly $14 at last check to $1,864. And silver's back above $25.
Stocks are mostly a snooze: The Nasdaq is pancake-flat at 15,976. The S&P 500 has slipped a hair below 4,700. The Dow is down less than half a percent, back below 36,000.
Crude is getting clobbered after the Energy Department's weekly inventory numbers — down $1.82 and below $79. Meanwhile, the president is asking the Federal Trade Commission to look into whether Big Oil is colluding to keep fuel prices high… because of course he would.

The endless supply-chain snags are putting a hurt on new home construction.
There's no other conclusion to be drawn from the Census Bureau's numbers on housing starts out this morning: They fell 0.7% last month — way more than the "expert consensus" among dozens of economists polled by Econoday.
It's not just shortages of construction materials, though. It's also a lack of skilled labor and limited supply of suitable building sites (i.e., regulations).
However, relief might be in sight; the same numbers show permits jumped 4% in October.
Our issue-length exploration of "the unvaxxed and the underclass" yesterday precluded a mention of the Tuesday economic numbers: Retail sales in October jumped more than expected, and that's the case even excluding auto and fuel sales.
Industrial production also jumped more than expected, resulting in the following milestone…
In October, 76.4% of the nation's industrial capacity was in use — a level equal to that before the lockdowns hit.
No new numbers on the inflation front, but we can't resist sharing the following…
We see the administration is still trotting out the line that a $1.85 trillion tax-and-spend package will somehow put inflation back in its box: "Those concerns underscore why it's so important that we move forward on the Build Back Better legislation," said National Economic Council Director Brian Deese on the Sunday talk show circuit.
Deese, by the way, is yet another creature of the revolving door between Washington and Wall Street, his previous gig being at BlackRock, where he was "global head of sustainable investing" because of course he was.

Oh, this ought to work out swell: Fannie Mae and Freddie Mac will start backing mortgages as high as nearly $1 million.
At present, the limits are $548,250 in most parts of the country and $822,375 in costly coastal markets.
But in light of rising housing prices, this morning's Wall Street Journal reports those numbers are set to leap higher next year — to about $650,000 in most places and nearly seven figures in the 100 or so counties considered "high cost." (The precise numbers will come out on Nov. 30.)
When will they ever learn? Government subsidies inevitably drive up costs. We've chronicled this phenomenon for a decade in three sectors we call "the three Hs" — higher education, health care and, yes, housing. Oy…

The drama surrounding the Nord Stream pipeline isn't over yet after all… and suddenly natural gas prices are up worldwide.
When last we left the saga in July, we figured it was a done deal: The Biden White House dropped its opposition to the project, which will carry Russian natural gas under the Baltic Sea to Germany and points beyond. Construction was all but finished, anyway — previous U.S. sanctions notwithstanding.
Now comes word that German regulators have suspended their certification proceedings on the grounds that… well, we've read several media accounts and we still can't figure out why. Supposedly it has to do with the pipeline operator's failure to move its "main assets and human resources" from Switzerland to Germany.
Presumably this has been an issue for quite some time that all involved have been aware of, right?
Which begs the question: Why now?
Coincidentally or not, Washington and the NATO alliance are rattling sabers at Russia this month — talking up the possibility that Vladimir Putin is "massing troops on the border of Ukraine," poised to invade at any moment.
Never mind that Putin would be getting himself into an obvious quagmire just as winter is setting in. And never mind that military experts like Jeff Hawn, writing at Foreign Policy, say the troop movements "can be viewed as a far larger change in Russia's general strategic deployment than a sudden buildup for a renewed offensive."
No, we don't have smoking-gun evidence linking the D.C.-NATO hawkery to the German regulators' decision. But it's mighty convenient if Washington still hopes to ultimately scuttle the pipeline, and it does.
In any event… after the decision yesterday, European natgas futures shot up more than 15%, while U.S. prices rose 3.2%. Better crank down that thermostat…

"Great read yesterday with 'The Unvaxxed and the Underclass,'" a reader writes after one of our periodic forays into a single topic. "Keep up the good work."
Another reader opted for greater length: "As I completely believe in free speech I have read your diatribe with interest. Just to be forthright I only vote and support causes based on my perhaps naive belief system. This has led me to vote on both sides of the aisle and for folks like Ross Perot even if it meant 'throwing my vote away.'
"I realize that sort of dates me as an older person and perhaps no wiser. I would like to give you my credo, which will perhaps sound nihilistic but 'everything is a shade of gray.' So that said… here are my concerns with 'mandates':
"1. Are they a violation of our freedom? Yes, they are.
"2. Have all interactions with the government ended badly in this scenario? Yes.
"3. Will the power structure change because we the people want it to? Example, the Second Amendment was written not so we can protect ourselves from each other. It was written to combat government overreach. The present circumstance was not even a thought in our Founding Fathers' minds, as truly brilliant as they were. So no, not this faraway from our core tenets.
"4. As much as I understand all the above I also think it incredibly selfish to not get vaccinated, to reduce (not eliminate) the chance it would affect one person without their knowledge or consent.

"5. Do we not have the compassion to help those around us even though the system/vaccines/mandates are far from perfect?
"6. All this said, it is truly a 'gray area' unlike anything we have experienced in the modern tech world.
"Just a thought. Keep writing. Thank you."
Much more qualified praise comes from this fellow: "'Truer words' was my thinking between 1:30 and 4:10. You lost me after the anti-vax rant.
"That whole movement would have a lot more persuasive leverage with me but for the fact that those who refuse vaccinations for COVID pose a direct and proximate threat to the health of others. This is the case with spreading COVID and those getting sick taking up hospital beds, thereby delaying treatment for other problems.
"Do I have the right to throw some unwrapped anthrax in the back of my pickup and speed down the highway to spread it out?
"As far as I'm concerned anti-vaxxers have every right to get themselves sick or kill themselves. They don't have a right to spread the stuff to me or my family."
The 5: You really need to keep up: The CDC conceded more than three months ago that the vaccines do not prevent spread. More recently, case counts exploded in Israel, Iceland and Singapore despite very high vaccination rates.
And the vaccines certainly don't prevent contracting the virus — as the recent cases of the White House press secretary, the mayor of Los Angeles and 44 people in the University of California football program demonstrate.
Also, your predisposition to see an "anti-vax rant" leads you to sidestep the practical questions of what happens when essential workers would rather give up their jobs than get the jabs… and the moral questions raised by what's happening in Austria.
Six months ago, as the mask mandates were finally being lifted in many jurisdictions, we took note of an Atlantic piece describing how for many people, continued mask wearing "is a form of good citizenship."
It is this mentality that has people on social media celebrating events in Austria and wishing they would take place here.
They're coming from a place of unfounded fear in the estimation of Kim Iversen, co-host of Rising on The Hill's website. She's of a handful of worthy voices emerging on the left, objecting to the "New Normal."
"FEAR," she tweets, "leads people to segregate and demonize others like was done to the Jews, the Japanese, the disabled, adulterers, gays, atheists, witches… etc."
We'll leave it there for today…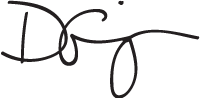 Dave Gonigam
The 5 Min. Forecast