December 2nd, 2021
5 Min Forecast
Governments on climate change: "sticks" not "carrots"
Mainstream silence is deafening…
… as Australia rounds up unvaxxed
A dose of Star Wars' wisdom (not Yoda)
Revenge of the robo traders
Readers on "Rahm Emanuel's desk"… Inflation strikes Intuit… And more!

I just read the most alarming article to cross my screens in a very long time. But all the same, it also gives me hope.
Here's a key passage from the article: "So let's imagine a future government mandate that all businesses with more than 100 employees have one year to become carbon-neutral. Or that all citizens are capped at a certain number of kilowatt hours per month in their household. Or everyone has a certain travel allowance measured in carbon emissions that covers their commute, their work trips and their vacations."

To be clear, the author of this piece suggests that would be a good idea.
He is John Feffer of the think tank Foreign Policy in Focus. On a handful of occasions during the past decade, we've cited his analysis of China and North Korea approvingly. Here, we part company. Dramatically.
The headline of the article is: "If You Think Vaccine Mandate Pushback Is Bad…"
And the subhead is: "At some point, governments will start using more sticks than carrots to break our deadly dependence on fossil fuels. How will humanity respond?"
So now you get the gist of what his article is about. We need to hopscotch through some related topics, however, before we come back to it…

We don't know where CNBC's resident loudmouth Jim Cramer stands on climate change. But he made his stand on vaccine mandates crystal clear this week…
At least he's offering an out? Yay?
It's at this moment we have to reiterate that our beef is not with the vaccine per se — that's well beyond the money-and-markets scope of this e-letter — but rather with coercive measures like vaccine mandates.
Not that that makes any difference to the control freaks and power trippers.
"If you are anti-mandate, you are absolutely anti-vax," says Michael Gunner, chief minister of Australia's Northern Territory.
"I don't care what your personal vaccination status is — if you support, champion, give a green light, give comfort to or support anybody who argues against the vaccine, you are an anti-vaxxer."

So now we need to take a moment to explore what's happening in Mr. Gunner's domain.
You didn't hear anything about it from U.S. corporate media… but during the weekend of Nov. 20–21, the Australian military was called into two remote Aboriginal villages in the Northern Territory. Their mission — to round up "positive cases and close contacts" and transfer them to the "Centre of National Resilience" about 200 miles away.
Yeah, a camp.
Up to that point, the camp had been reserved for Australians quarantining after travel abroad. But it's a big complex with lots of space, so…
"If you build it, they will come…"
Early Tuesday morning, three people scaled a fence and escaped. They were quickly captured… tested negative for the virus… and hauled into custody. A menace removed from society (again), to be sure!
Snark aside, it is telling that Australia's government is conducting a trial run of these roundups in impoverished communities… with an indigenous population… in the middle of nowhere. Just to see how it would play in Perth, right?
At least the policy hasn't been extended to the uninfected (or previously infected) who remain unvaccinated. Yay?

Meanwhile, back in these United States, Team Biden is starting to realize when they go too far — even for passionate advocates of mandates.
From The Washington Post two days ago: "As part of an enhanced winter COVID strategy Biden is expected to announce Thursday, U.S. officials would require everyone entering the country to be tested one day before boarding flights, regardless of their vaccination status or country of departure…
"In addition, they are debating a controversial proposal to require all travelers, including U.S. citizens, to self-quarantine for seven days, even if their test results are negative. Those who flout the requirements might be subject to fines and penalties, the first time such penalties would be linked to testing and quarantine measures for travelers in the United States."
It was too much for Charlie Sykes, co-founder of the neoconservative site The Bulwark (along with Bill Kristol) and a talking head on MSNBC…
Today is Thursday. As we write, the president hasn't spoken yet… but by all accounts, the quarantine requirement is being dropped. The one-day testing requirement remains — for the vaccinated and unvaccinated alike.
We're sure these decisions were made taking full account of The Science™ and not, heaven forfend, any sort of political considerations — i.e., when even mandate maximalists like Charlie Sykes are giving decision-makers the side-eye.

Still… even the scaled-back requirements put the lie to the promise of "Get the jab and you can live life normally again."
(Or as one of the hospital chains in your editor's neck of the woods says, "Vaccines set us free." The marketing folk need to, uhhh, brush up on their history maybe?)
The more it becomes evident the vaccines aren't delivering on the promises that came with them last winter, the more likely it becomes that everyday folks turn skeptical of government declarations and diktats.
The author Claire Wolfe invokes Princess Leia from the first Star Wars film: "The more you tighten your grip, Tarkin, the more star systems will slip through your fingers."
"The True Believers," Wolfe writes, "may become more committed and more ruthless every day. But those who do slip out of their grasp are out for good."
Case in point this week: The In-N-Out Burger chain, which continues to resist city-level requirements to check every indoor-dining customer for proof of vaccination. (Los Angeles' mandate came into effect this week, on the heels of San Francisco and other Bay Area jurisdictions earlier this fall.)

So… did you know in the former Yugoslav republic of Slovenia, the unvaccinated cannot pump gasoline?
Never mind that it's both tyrannical and nonsensical. Here's the point, writes Ms. Wolfe: "You can bet that, right this very minute, in Slovenia, many of the vaxxed are busy buying extra gasoline and selling it to the unvaxxed at black market prices. (And the less scrupulous of the unvaxxed are busy siphoning gas tanks.)"
And so it goes stateside: "You can bet that more parents everywhere will be pulling their children out of more closed (or so bad they ought to be closed) schools. You can bet that tomorrow a few thousand more will be throwing away their masks or slipping their masks down below their nose and mouth. You can know that more 'peasants' will quit their jobs rather than waiting to be fired — and that newer, freer markets will rise up to absorb their service.
"You can bet quiet anger will grow, and — more importantly — that quiet contempt will arise for old regimes and all who take part in them.
"And pretty soon, as Arlo Guthrie sang, you've got a movement."

Which brings us back, finally, to climate change. (Betcha thought I'd never get there.)
Again, a disclaimer similar to our vaccine disclaimer: We take no stand on whether or to what extent the Earth is heating up, or whether human activity is to blame.
As we've said all along on the occasions we've addressed this matter, the issue isn't about climate or carbon — it's about control.
The former investment banker and government whistleblower Catherine Austin Fitts stated the case well in 2014: "Let me tell you what the most dangerous policy action in the world is.
"It is to decide that a phenomenon such as climate change is our No. 1 problem, that we need urgent action on it before understanding who is going to control the policy discussion and implement the solutions. Build a consensus that man-made climate change is our No. 1 problem and I assure you that our mystery governance system will use it to achieve a global taxation system and more centralized control."

So let us return to the "climate mandate" scenario laid out by the aforementioned John Feffer — carbon-neutrality decrees for companies with 100 or more employees, caps on household electrical use, carbon allowances for your transportation.
Feffer frets that the resistance we're already seeing to vaccine mandates would spill over into the climate realm. "As with the vaccination mandate, the rationale will be that individuals have to change their behavior for the good of the whole. The green mandates will encounter similar resistance."
Thus, he concludes, we're at a crucial moment: "Governments have to prove that these vaccine mandates work in controlling the pandemic. They have to ensure that these infrastructure and pandemic recovery funds make a concrete and sustainable difference in people's lives. They have to demonstrate that government is committed to that old-fashioned principle of improving the public good.
"If governments fail this test, here and now, then forget about meeting the challenge of climate change."
Perhaps it's already too late for the "True Believers"… and they don't realize it yet?
To be continued…

The U.S. stock market is rebounding from what might be the most idiotic sell-off ever.
After we went to virtual press yesterday, doctors confirmed the first U.S. case of the Omigod variant. What had been a 500-point ramp in the Dow earlier in the day was already reversing… but the selling accelerated with the headline. By the close, the day turned into a near 500-point rout.
Never mind the patient in California has "mild symptoms" that "appear to be improving." Also never mind that the variant has probably been in the United States for days or weeks because by the time scientists notice a new pathogen, it's pretty well everywhere already.
The selling was also attributed to growing case counts in South Africa, where Omigod was first detected. Again, never mind that the doctor who first noticed the variant — she's chair of the South African Medical Association — says no one afflicted by the variant to date has had to go to the hospital.
You know how they say some ridiculous amount of stock trading is done by robots these days? It appears the robots are programmed to consume news the way many people do on social media — reacting knee-jerk to only the headlines.
Then again, maybe the bots are smarter than we think — and they're anticipating the overreaction of politicians imposing new limits and tanking the economy anew?
Anyway, that was yesterday and this is today and the Dow has recovered all of yesterday's losses and then some.
At last check, the Big Board is up nearly 2% and a few points away from 34,700. The S&P 500 is back within 15 points of 4,600. The Nasdaq is the laggard, but still up 1% and back above 15,400.
Gold is getting smacked again — down nearly 20 bucks as we write to $1,762. Silver is flat at $22.29.
Oil ministers from OPEC nations along with other major producers like Russia decided today to stick to their planned production increases, Omigod notwithstanding. In response, a barrel of West Texas Intermediate is up $1.53 to $67.10. No, it doesn't make any sense to us either, but crude is a market even more subject to manipulation than precious metals.
Cryptocurrencies are selling off, but not dramatically — Bitcoin sits near $56,600 and Ethereum is holding the line, barely, on $4,500.

"Love The 5, and I appreciate you sharing that excellent flow chart from Prof. Freedom in Monday's edition," a reader writes.
"BUT . . . are you sure Prof. Freedom didn't steal the flow chart from Rahm Emanuel's desk?"
The 5: Never let a crisis go to waste, right? Weirdly, we seem to recall the line also being attributed to Condoleezza Rice, but we can't track it down right now while on deadline…

On the inflation watch, a reader writes: "Intuit raised the monthly subscription rate for its basic package from $35 per month to $50 a month!
"I think that's a 40% rate of inflation!"
The 5: 42.86%, actually, but who's counting?
Best regards,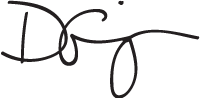 Dave Gonigam
The 5 Min. Forecast