December 3rd, 2021
5 Min Forecast
Four million Americans still without jobs
Did they ALL become crypto millionaires?
Real-world unemployment numbers (Jimmy Carter era)
Beijing kicks "the Uber of China" to the curb
World's funniest video (for sale)
A reader on retail and mask mandates… Biden's "winter COVID strategy" backfires… And more!

Nearly two years into the pandemic, 4 million Americans who had jobs in February 2020 still don't have jobs now. Did they all become crypto millionaires and drop out?
That's not as outrageous a question as you might think. We'll come back to it in a moment.

First, the monthly job numbers – it being the first Friday of the month. Whoo, did they stink up the joint.
Among dozens of economists polled by Econoday, the average guess was 545,000 jobs created in November. The lowest guess among the bunch was 306,000.
Actual number? 210,000. Just a little wide of the mark. If the "expert consensus" were a baseball pitch, it would be in the dirt and rolling toward the wall behind home plate.
Plotted on the big chart from Calculated Risk, the job losses from the COVID recession, even now, are still worse than the worst of the losses during the recessions of 2001 (brown line) and 1990–91 (black line).
Click to enlarge
Or if you like, you could compare it with the job recovery from the "Great Recession" of 2007–09. Here, we're no better off than we were in September 2012 – when the Federal Reserve was embarking on "QE3." (Ah, memories…)
Improbably, the official unemployment rate fell from 4.5% to 4.2% – on par with the levels of, say, late 2017.
What gives? Well, the labor force participation rate – the percentage of people either working or looking for work – is still mired at 61.8%, compared with pre-pandemic levels over 63%. Lots of people have given up looking for work altogether.
Thus, the real-world unemployment rate – which accounts for all those "discouraged workers" plus the legions of part-timers who'd like a full-time gig – is 24.8%.
That's according to Shadow Government Statistics, which runs the job numbers the way the feds did back during Jimmy Carter's time.

So back to the original question we broached – what are those 4 million people doing, for God's sake? The super-extra generous unemployment bennies ran out three months ago, after all.
Some of them opted for early retirement – whether they could afford it or not. Others, as we suggested back in September, are operating in the underground economy – whether it's legal work for cash payment, or illegal work like the drug trade.

And then there's this…
That's from an article at Cointelegraph about a month ago: "Analytics firm CivicScience posted survey results (weighted according to United States Census data)… which show that 4% of 6,741 respondents aged 18 and over had quit their jobs in the past year due to 'financial freedom' earned by investing in crypto assets."
The number-crunchers also concluded that almost two-thirds of those people were previously taking home $50,000 a year or less. (Hmmm… This morning's job report shows only tiny payroll growth for the leisure and hospitality sector.)
"Civic's findings may need a pinch of salt," says the article, "given that it cross-referenced the data from different periods of time and a varied number of respondents."
Yeah, we'd say so. As our own crypto evangelist James Altucher explained here a few days ago, surveys show only 13% of Americans invested in cryptocurrency at all during the 12 months ended last July.
If we cross-reference that figure… we're supposed to believe nearly a third of the people who plunked down money on crypto since the summer of last year ended up with a sum so substantial, they considered it the proverbial "F you" money. Don't think so.

Still, we don't doubt some people with time to spare and money to burn during lockdown plowed at least a portion of their "stimulus" payments into crypto and made out very nicely.
Let's do a little napkin math here. If you took the $1,200 check from April 2020 and put it into Bitcoin… then did the same with the $600 check last January… and the $1,400 check last March… your initial $3,200 stake would be worth roughly $11,791 at today's Bitcoin price.
Careful, though: Almost all of those gains would have been generated by the first stimmy check, when Bitcoin was still $7,144; as we write this morning it's $56,252. The $1,400 you'd have put in last spring would be more or less at breakeven.
Don't get us wrong. James Altucher still believes Bitcoin is a long-term hold as people increasingly view it as a gold-like store of value.
"But I also think it would be a mistake not to make small investments in so-called 'next gen' cryptos," he says. "These are the cryptocurrencies that are poised to become the Ethereum or Bitcoin of tomorrow."
We're talking about the potential for returns of 6,000% in a year… or even 25,000% in a year and a half.
These are ground-floor opportunities James and his team have vetted thoroughly. Follow this link and he'll "show his work" so you can decide for yourself.

Rotten job numbers typically generate a "bad news is good news" reaction on Wall Street… but not today.
Often since the Panic of 2008, the Bureau of Labor Statistics would deliver a worse-than-expected job number and Wall Street would rally on the theory that the Federal Reserve would react by stepping up monetary stimulus – or at least keeping the level of stimulus steady.
But after this week – with Fed chair Jerome Powell signaling to Congress he's more concerned about containing inflation than he is about job growth – that calculus is dead. At least for now.
As we write, the Nasdaq is taking the worst beating among the major U.S. stock indexes – down more than 2% and barely holding the line on 15,000. The S&P 500 is down about 1% to 4,528 and the Dow is holding up best – off a half percent but nonetheless below 34,500.
Precious metals scarcely reacted to the news, gold up slightly to $1,775 and silver down slightly to $22.30. Crude is up another 2.5% and over $68 a barrel.
Among other cross-currents traders are chewing on…
The China IPO craze is dead and buried with news that DiDi – the Uber of China – will delist from the New York Stock Exchange after only six months, opting for a Hong Kong listing instead. Our own Jim Rickards saw it coming in August, noting the leadership in Beijing was furious that DiDi failed to consult with the Communist Party before going ahead
A "partial government shutdown" set for midnight tonight has been postponed until Feb. 18, after congressional leaders came to terms on yet another "continuing resolution," which is what Congress does these days when it can't pass an honest-to-God budget. Still looming, though, is a debt-ceiling drama – with Uncle Sam poised to default on the national debt as early as Dec. 15
At least one global bank is discouraging business travel in response to the Omigod variant of the virus. "UBS Group AG is asking its advisory and deals bankers in Europe, the Middle East and Africa to avoid traveling for business purposes," says Bloomberg.

On the lighter side: In the burgeoning asset class of NFTs, we can't believe this one isn't getting bid up more.
"NFT" as a reminder, is short for nonfungible token – an intriguing spin on the crypto world, a one-of-a-kind digital file that's "signed by the artist." For instance, Tim-Berners-Lee's original files of the source code for the World Wide Web, which sold for $5.4 million. Or Jack Dorsey's first-ever tweet in 2006, authenticated by Dorsey himself, which sold for $2.9 million.
In that same vein, you can now get a "first edition" of this famous video clip…
Yes, it's the glorious moment in December 2008 when Iraqi journalist Muntadhar al-Zaidi flung his shoes at President George W. Bush.
Now al-Zaidi is offering a "signed and minted" version of the clip – it's way higher definition than the cruddy GIF we're showing you here – on the OpenSea platform.
Bidding began in August and continues through next April 10. Right now, it's still going for a song – 2 Ethereum, or a little under $9,000.
And for an excellent cause, per a tweet from al-Zaidi: "Bid your support for my campaign to build orphanages, hospitals, medical centers & the parts of our city still destroyed."

To the mailbag: "The madness of power grab seems to fit even the lowest citizen as a chance to feel powerful," a reader writes after we teased out how vaccine mandates could in time lead to climate mandates.
"I work in retail, and when COVID first hit, and the mask mandate was everywhere, some of my co-workers took the mandate to heart.
"They rushed up to the entrance every time they heard the doors open, quickly checking to see if the customer was masked, and if not to grandly proclaim that they use one of the ones the store supplied. If a customer slipped by them, they were quickly cornered and ordered to go get one.
"Me? When I encountered a customer, I asked what they needed, then proceeded to help. I treated them as a customer, not as someone fleeing the power hungry.
"The reason power madness grows so fast is that those who desire power grab at whatever small amount they can, and it is never enough. They always want more."
The 5: Interesting.
Of course, many retail and service folk bristled at taking on this new unfunded mandate. But as you so clearly describe, others eagerly embraced their new enforcement roles.
Meanwhile, events of the last 24 hours suggest the tide might be turning – at the federal level, anyway.
We perked up this morning at The New York Times' spin on the president's "winter COVID strategy" unveiled yesterday: "His new strategy shifts away from a near-singular focus on vaccination and places a fresh emphasis on testing — a tacit acknowledgment by the White House that vaccination is not enough to end the worst public health crisis in a century."
Ya think? By and large, it's fully vaccinated people bringing the Omigod variant into the country; under that circumstance, it's a challenge to justify "vax harder" as a viable solution.
The new strategy might also be a tacit acknowledgement that, as the civil liberties attorney Jenin Younes tweeted this week, "Biden's mandates are likely to be struck down permanently and throughout the country."

One of the nation's most prestigious hospitals already sees the writing on the wall: Yesterday the Cleveland Clinic announced it's "pausing the implementation of our COVID-19 vaccine policy… [A]ny caregiver who is not vaccinated can continue to work at Cleveland Clinic."
The statement cited a federal court ruling halting the medical-worker mandate, yes, but there's nothing stopping the hospital from going ahead with one on its own – other than an uprising among its own staff.
On the other hand, "it's more of an uphill battle," writes Ms. Younes, when it comes to "city/state vaccine passport programs."
Yes, Team Biden might well go ahead with a vaccine mandate for domestic air travel – as a couple of officials emphasized after the president's speech yesterday. But at least right now, that feels like a last spasm of federal power projection. From here on, events move to state and local turf…
But at least at the state and local levels, the option remains to "vote with your feet" to another jurisdiction. We'll count our blessings where we can find 'em…
Try to have a good weekend,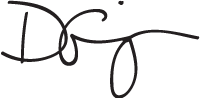 Dave Gonigam
The 5 Min. Forecast